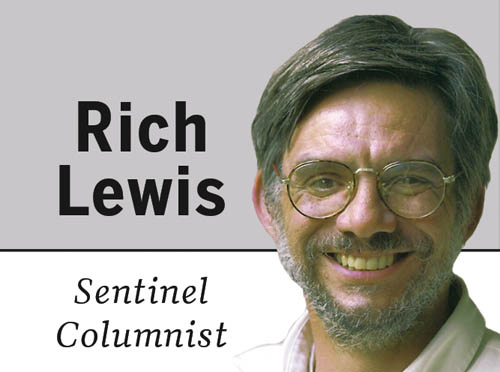 A central tenet of conservatism is that state governments — not the federal government — should have control over social and economic programs because they know what's best for the people who live in their states.
So why has Pennsylvania's conservative governor, Tom Corbett, refused to take charge of a key part of the Affordable Care Act (or Obamacare) — opting instead to hand responsibility to the federal government?
Under Obamacare, every state will have a health insurance exchange — a marketplace from which people can purchase private health insurance.
Participating insurance companies will offer various levels of coverage at various prices, but all plans must include basic, comprehensive medical coverage and prescription drug benefits, and people cannot be denied coverage because of pre-existing medical conditions.
Subsidies will be available to those who can't afford to pay. You can still buy insurance outside the exchange, but subsidies will not be offered in that case.
The exchanges open Jan. 1, 2014, but states had to decide by Friday whether to create an exchange on their own, partner with the federal government, or walk away and let the feds do it all for them.
On Wednesday, Corbett announced that Pennsylvania would walk away, surrendering an opportunity for the state to shape our exchange in ways that would best serve Pennsylvanians.
Corbett claimed he didn't have enough information "to pursue a state-based health-insurance exchange at this time." He said it would be "irresponsible to put Pennsylvanians on the hook for an unknown amount of money to operate a system under rules that have not been fully written."
That would be a lot more persuasive if (as of Thursday) 18 other states and the District of Columbia hadn't decided they actually did have enough information to set up their own exchanges. Those states include Kentucky, Mississippi, Iowa, Idaho, Michigan and Maryland.
Six other states, including West Virginia, Arkansas, Delaware and North Carolina, said they're prepared enough to go forward with a federal partnership.
Apparently we don't have people smart enough to understand the information provided by Washington or skilled enough to write a plan from it — you know, like they have in Mississippi and West Virginia.
As for money, Pennsylvania was given a $33.8 million federal grant to fund startup of a state exchange.
Of course this isn't about information or money. It's just a stubborn refusal to acknowledge that Obamacare won — in Congress, before the Supreme Court and at the ballot box.
If Pennsylvanians had wanted to abolish the program all they had to do was vote for Mitt Romney on Nov. 6 because he had pledged repeatedly "Day one, job one: Repeal ObamaCare." He lost Pennsylvania by 300,000 votes or almost six percentage points. It wasn't "job one" for most Pennsylvanians.
But Corbett isn't responding to election results. He remains chained to the right-wing groups that write his party's agenda and who are determined to wreck Obamacare.
It's no surprise that, as the Philadelphia Inquirer's Amy Worden reported, Americans for Prosperity, a conservative group that mounted a national campaign against Obamacare, "scooped the governor" by issuing a statement Wednesday afternoon praising Corbett's decision before he had publicly announced it.
That's embarrasing. Americans for Prosperity state director Jennifer Stefano told Keegan Gibson of Politics PA that the release was only "anticipatory" and the group "expected — rather than knew — that Corbett would decline."
Come on. They knew it. They just hit the "send" button before checking their watches.
As for that conservative principle that things such as insurance exchanges are best handled by individual states, well, there's an interesting story about that, too.
Dr. Aaron Carroll, vice chair for health policy and outcomes research in the Department of Pediatrics at Indiana University School of Medicine, wrote a piece Wednesday for the Journal of the American Medical Association explaining that when Obamacare was moving through Congress, liberals wanted one federal insurance exchange to serve all 50 states because they believed it would be more efficient.
But conservatives objected. They wanted each state to create its own exchange.
"They were skeptical about allowing insurance, something that has usually been regulated at the state level, to be suddenly given over to the federal government," Carroll wrote. "They argued that even at the state level, (exchange) pools would be more than large enough to remain stable. They also felt that states would be best equipped at a local level to innovate and take advantage of regional differences to improve the marketplace."
Those are pretty good arguments and the conservatives won. Yet it is now state-level conservatives such as Corbett who refuse to build the exchanges, thus putting Washington in charge. Carroll calls it "an odd turn of events." You might also call it foot-dragging obstructionism.
But Corbett is hedging his bets. He hasn't returned that $33.8 million grant. And State Insurance Commissioner Michael Consedine told Alex Nixon of the Pittsburgh Tribune-Review, "The governor has left the door open to consider a transition later" to a state-run exchange.
Yes, and once Corbett sees Obamacare succeeding, and other states creating effective, homegrown exchanges tailored to local needs, he will walk through that door.
In politics, leaders go first. The others wait for cover.