CLAIM: Nancy Pelosi snuck $25 million worth of pay raises for Congress into the federal relief bill intended to help Americans amid the coronavirus pandemic.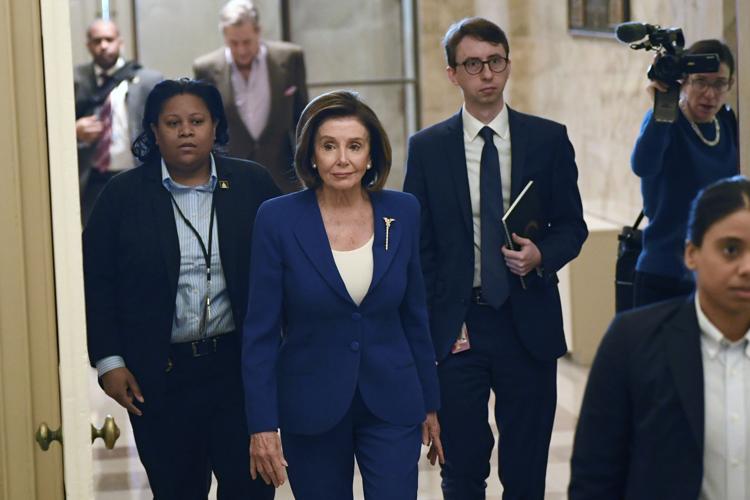 THE FACTS: A proposal in the economic rescue package sets aside $25 million for the House of Representatives but "none of those funds will go to member salaries," Evan Hollander, the communications director for the House Appropriations Committee, told The Associated Press.
After the U.S. Senate unanimously passed a $2.2 trillion economic rescue package late Wednesday night (it was signed into law Friday), social media users began inaccurately claiming that House Speaker Nancy Pelosi had secretly stuck in $25 million worth of congressional pay raises. That was not the case. The $25 million appropriation for "salary and expenses" in the House of Representatives was proposed in both versions of the relief package — a GOP-backed proposal earlier in the week and the plan passed by the U.S. Senate Wednesday. The money will be used to buy new equipment and make upgrades to the network so members and their staff can work remotely, Hollander said. It will also be spent on reimbursing costs of the child care center and food service contracts for the House, as well as paying for the House Sergeant-at-Arms, he added.
Congressional pay can be raised annually based on a federal cost-of-living formula. However, Congress has voted to reject those increases since 2009, keeping their salaries frozen at $174,000 for a decade.