PALM BEACH, Fla. (AP) — There will be no reckoning at the Republican National Committee.
PHOENIX (AP) — Arizona businesses will be free to ignore mask mandates meant to contain the spread of diseases like COVID-19 under legislation…
MIAMI (AP) — The mere whiff of a scandal once unraveled political careers with stunning speed. Not anymore.
TOPEKA, Kan. (AP) — Republicans on Friday ousted a powerful Kansas lawmaker charged with drunken driving from his leadership job following the…
RENO, Nev. (AP) — Few people had ever heard of Tiehm's buckwheat when conservationists filed a petition two years ago to list the desert wildf…
WASHINGTON (AP) — Once obscure, the Senate filibuster is coming under fresh scrutiny not only because of the enormous power it gives a single …
LOUISVILLE, Ky. (AP) — Gov. Andy Beshear signed legislation Friday creating a financing plan to stimulate economic growth in western Louisvill…
DUDLEYVILLE, Ariz. (AP) — A small community in south-central Arizona remained under an evacuation notice Friday after crews and air tankers st…
WASHINGTON (AP) — The State Department on Friday unveiled new rules for U.S. government contacts with Taiwan that are likely to anger China bu…
Migrant families will be held at hotels in the Phoenix area in response to a growing number of people crossing the U.S.-Mexico border, authori…
OMAHA, Neb. (AP) — Nebraska lawmakers set the stage Friday for a new, $230 million prison even as other states close theirs, but they stopped …
WASHINGTON (AP) — Dozens of police chiefs who ran some of America's largest police forces are lending their support to Kristen Clarke, who has…
DOVER, Del. (AP) — Gun rights advocates have filed a federal lawsuit challenging continued virtual meetings of the Delaware General Assembly a…
TUCSON, Ariz. (AP) — A new proposal by an Arizona state commission would allow residents who cannot pay their gas and electric bills to retain…
PHOENIX (AP) — The slight increases of COVID-19 cases reported in Arizona in recent days are to be expected and not necessarily cause for alar…
WASHINGTON (AP) — Washington will rush federal resources to support vaccinations, testing and treatments, but not vaccines, to Michigan in an …
WASHINGTON (AP) — Guest lineups for the Sunday news shows:
TOPEKA, Kan. (AP) — Kansas conservatives on Friday pushed a proposed ban on transgender athletes in girl's and women's school sports through t…
MONTGOMERY, Ala. (AP) — With Gov. Kay Ivey advocating personal responsibility and common sense as Alabama's statewide mask order ends Friday a…
OMAHA, Neb. (AP) — A Nebraska prison inmate sued the state corrections department Friday, saying she was denied her constitutional right to ge…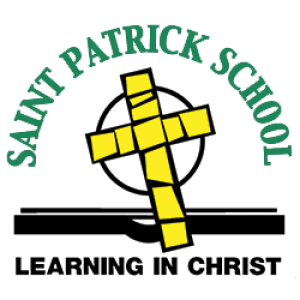 Giesswein Plastic Surgery
INDIANAPOLIS (AP) — Indiana Gov. Eric Holcomb on Friday vetoed a bill that would have given legislators more authority to intervene during eme…
TOPEKA, Kan. (AP) — A split among Republicans on Friday blocked a proposal from conservative Kansas lawmakers to allow parents of academically…
ATLANTA (AP) — A lawyer for a former state lawmaker and Georgia Board of Regents member says his client has been ordered to pay nearly $10.8 m…
SANTA FE, N.M. (AP) — New Mexico Gov. Michelle Lujan Grisham signed Friday a $7.4 billion general fund spending plan for the coming fiscal yea…
BELLINGHAM, Wash. (AP) — Washington Gov. Jay Inslee on Friday altered the criteria used to determine whether a county moves from one COVID-19 …
MANCHESTER, N.H. (AP) — Five men charged in a sex abuse case at a New Hampshire youth detention center made court appearances Friday.
ATLANTA (AP) — Georgia is at the forefront of the partisan fight over voting rights and election law.