HARRISBURG, Pa. (AP) — Pennsylvania on Friday reported its highest one-day total of confirmed coronavirus cases since May, breaking 1,000, alt…
12,260 of 12,260 precincts - 100 percent
NEW YORK (AP) — The U.S. Roman Catholic Church used a special and unprecedented exemption from federal rules to amass at least $1.4 billion in…
WASHINGTON (AP) — Justice Clarence Thomas spoke and Chief Justice John Roberts ruled.
ANNAPOLIS, Md. (AP) — Two groups advocating for education and the Maryland Jockey Club were among the organizations that spent the most on lob…
CASPER, Wyo. (AP) — The state of Wyoming is siding with two major coal companies as U.S. regulators try to block their efforts to merge operat…
ANKARA, Turkey (AP) — The president of Turkey on Friday formally reconverted Istanbul's sixth-century Hagia Sophia into a mosque and declared …
MADISON, Wis. (AP) — The conservative-controlled Wisconsin Supreme Court on Friday overturned three of four partial budget vetoes issued by De…
TRENTON, N.J. (AP) — Two two high-profile races that remained uncalled days after the primary now have winners.
SILVER SPRING, Md. (AP) — The supercharged U.S. political landscape has grown potentially more perilous for companies ahead of the 2020 presid…
MIAMI (AP) — President Donald Trump is postponing his planned rally Saturday in New Hampshire, the White House said, citing a tropical storm t…
THE HAGUE, Netherlands (AP) — The Dutch government is taking Russia to the European Court of Human Rights for its alleged role in the shooting…
WASHINGTON (AP) — Rikin Mehta wins Republican Senate primary in New Jersey.
When precious vats of COVID-19 vaccine are finally ready, jabbing the lifesaving solution into the arms of Americans will require hundreds of …
A medical association that the White House has cited in its press to reopen schools is pushing back against President Donald Trump's repeated …
LOS ANGELES (AP) — The death of a Black man found hanging from a tree in a Southern California city park last month was ruled a suicide Thursd…
MIAMI (AP) — White House says Trump delaying Saturday's New Hampshire campaign rally, citing tropical storm.
BERLIN (AP) — Germany's Foreign Ministry says it invited China's ambassador to meet with one of its top diplomats to again express Berlin's co…

Giesswein Plastic Surgery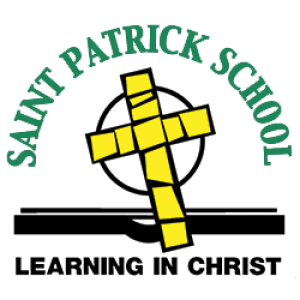 NICOSIA, Cyprus (AP) — Turkish Cypriot human rights groups on Friday called for an investigation after police reportedly fired their weapons a…
LANSING, Mich. (AP) — Gov. Gretchen Whitmer on Friday toughened a requirement to wear masks during the coronavirus pandemic, mandating that bu…
MOSCOW (AP) — Russia's top diplomat said Friday he's not very optimistic about prospects for an extension of the last remaining U.S.-Russia ar…
WASHINGTON (AP) — The Supreme Court ruled in two cases involving access to President Donald Trump's financial records. The cases were the last…
INDIANAPOLIS (AP) — Votes are being tallied Friday to decide whether Republicans will nominate Indiana Attorney General Curtis Hill for a new …