Civil War cannonball found in Kansas City area tree, and more of this week's weirdest news
From a student who smuggled their pet bearded dragon to school so it wouldn't be lonely to a fake (and very expensive) family curse, here's a look at the stranger side of news from the past week.
Civil War cannonball found in Kansas City area tree
INDEPENDENCE, Mo. (AP) — A worker has found what's believed to be a Civil War cannonball lodged in a Kansas City area tree that he was hired to take down.
KMBC-TV reports the small cannonball fell out as the worker was chopping the diseased tree on the grounds of the Overfelt-Johnston house. The house was used as a hospital during the First Battle of Independence, Missouri, which was fought across the street in 1862.
Fourteen people were killed and 18 wounded as nearly 800 mounted Confederates overpowered the 350 men of the town's federal garrison.
Property owner Randall Pratt says a cannonball also was found when the property was restored in 1980. That cannonball, which had been shot into a wall, is in a county museum. Pratt plans to keep the latest find at the home.
Also this week, a couple combing a South Carolina beach after Hurricane Dorian thought they'd discovered a large rock, but soon realized they'd stumbled upon two Civil War-era cannonballs lodged in the sand.
Florida school finds bearded dragon in student's backpack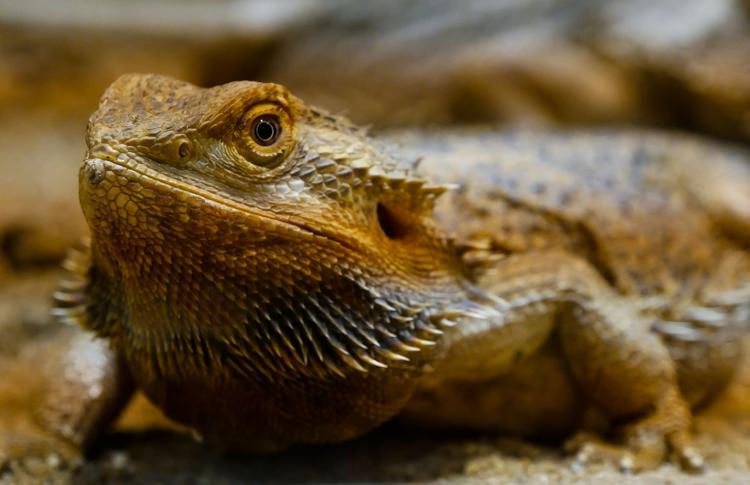 PANAMA CITY, Fla. (AP) — A Florida school district says an unusual passenger was found in a student's backpack.
In a Facebook post, Bay County School District officials say they found a bearded dragon in the middle school student's backpack Monday.
The school says they put the reptile in a box until an adult could take him home. The student said they brought the lizard, named Jango, to school because they didn't want him to be sad home alone all day.
The school reminded parents to check their children's backpacks before sending them out the door.
Florida woman gets prison for $1.6 million family curse scam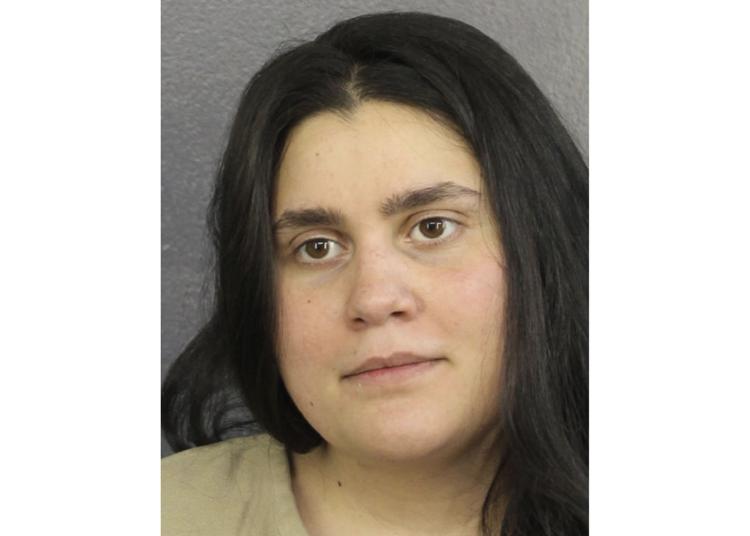 MIAMI (AP) — A South Florida woman who claimed to be a psychic fortune teller has been sentenced to three years and four months in prison for taking $1.6 million from a Texas woman to remove a curse from her family.
Court records show that 28-year-old Sherry Tina Uwanawich was sentenced last week in Miami. She previously pleaded guilty to wire fraud. She must also pay restitution.
Investigators say Uwanawich met the victim in Houston, Texas, in 2007. Uwanawich gained the woman's trust and convinced her that a curse had been placed on her and her family. Uwanawich claimed she needed large sums of money for crystals and candles to perform meditations that would lift the curse.
The scheme ended in 2014 when Uwanawich admitted to the victim there had been no curse.
Couple charged for spending over $100K in accidental deposit
MONTOURSVILLE, Pa. (AP) — A Pennsylvania couple who police say went on a spending spree after a bank accidentally deposited $120,000 into their account are headed to trial.
State police tell the Williamsport Sun-Gazette that Robert and Tiffany Williams, of Montoursville, spent most of the money on items like an SUV, a race car, two four-wheelers, and a camper. Police say the couple also paid bills and gave friends $15,000.
BB&T bank contacted the couple June 20 after realizing the error, telling the couple they were responsible for returning the funds. After they failed to repay the money, the bank took legal action.
The couple faces felony theft charges.
As they arrived at court Monday, Robert Williams told WNEP-TV they "took some bad legal advice" and "it probably wasn't the best thing in the end."
Chiropractor who evaded taxes for 25 years sent to prison
WORCESTER, Mass. (AP) — A Massachusetts chiropractor federal authorities say didn't pay taxes for 25 years has been sent to prison for six months.
Richard Rodgers, of Northborough, was sentenced in federal court Tuesday, about three months after pleading guilty to evading taxes and concealing his income from the IRS.
Department of Justice lawyers say the 61-year-old Rodgers had been evading taxes for a quarter of a century and requested a sentence of up to two years.
Rodgers was also ordered to pay more than $155,000 in restitution — a figure the government says represents a conservative amount of the taxes he owed.
Rodgers lawyer, Peter Ettenberg, asked the judge to forgo jail time, saying his client stood up to a perceived injustice and lost many things in the process.
Police say Cheetos bag contained smack, not a snack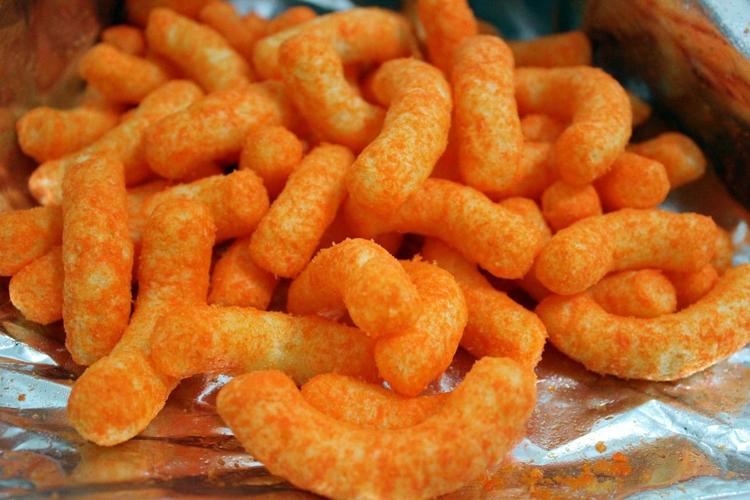 DOVER, Del. (AP) — Authorities in Delaware say a Cheetos bag carried by a suspected drug dealer contained smack, not a snack.
Dover police say 27-year-old Dandre Chandler was arrested Wednesday after being contacted by state probation and parole officers.
Authorities say Chandler dropped a Cheetos bag that contained 39 bags of heroin.
A search warrant obtained for a vehicle he had been seen driving resulted in the seizure of 113 more bags of heroin.
Chandler was charged with violating probation, possession of heroin, possession with intent to deliver heroin and possession of drug paraphernalia. Bond was set at $11,500.
It was not immediately clear whether Chandler has a lawyer.