Today is Tuesday, Sept. 14, 2021. Let's get caught up.
Here are today's top stories, celebrity birthdays and a look back at this date in history:
---
TOP STORIES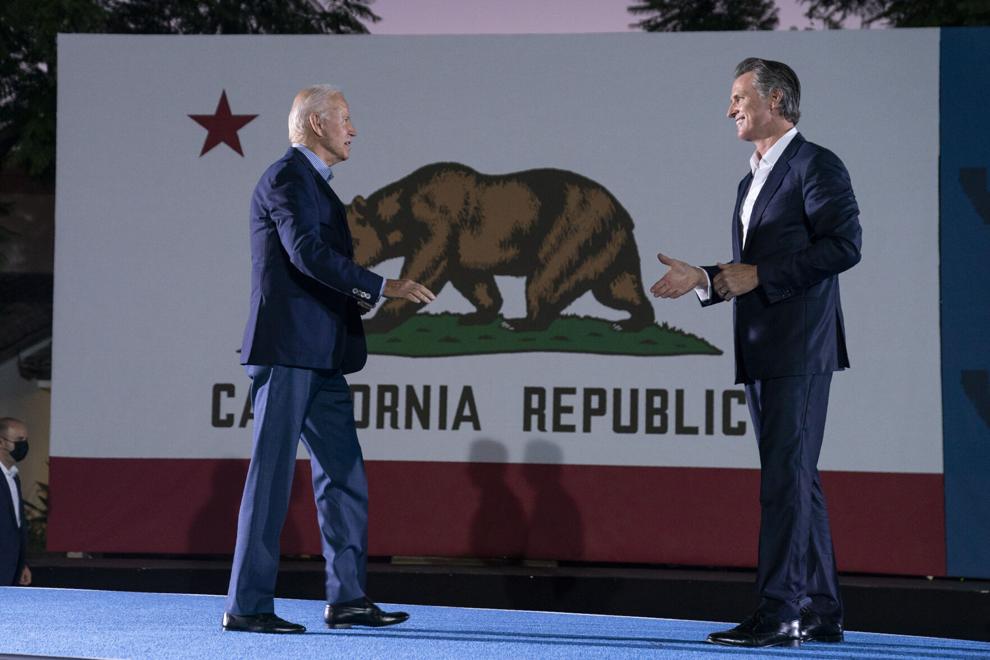 Biden makes push for California's Newsom as recall nears end
LONG BEACH, Calif. — California Democratic Gov. Gavin Newsom ended his campaign to retain his job in a recall election with a final push from President Joe Biden, who warned that the outcome of the contest could shape the country's direction on the pandemic, reproductive rights and the battle to slow climate change.
The Democrat who defeated Republican President Donald Trump less than a year ago said that the issues that defined the 2020 race had been resurrected in California, with potentially disastrous results if Newsom is removed in the election that ends Tuesday.
Speaking to hundreds of cheering supporters during a twilight rally in the coastal city of Long Beach, south of Los Angeles, Biden referred to the leading Republican candidate Larry Elder as "the clone of Donald Trump."
'Jeopardy!' begins season with already-ousted Richards
NEW YORK — The very brief Mike Richards era on "Jeopardy!" began on Monday as the beleaguered game show dealt with the embarrassment of opening its 38th season with a host that its fans already know is toast.
Richards stepped down as Alex Trebek's replacement on Aug. 20, and was ousted as the show's executive producer a week and a half later, after it was discovered podcasts he had made in 2013 and 2014 contained demeaning remarks about women and minorities.
His selection as host by Sony Pictures Television after a lengthy run of tryouts by other personalities was already unpopular with fans before the old podcasts surfaced.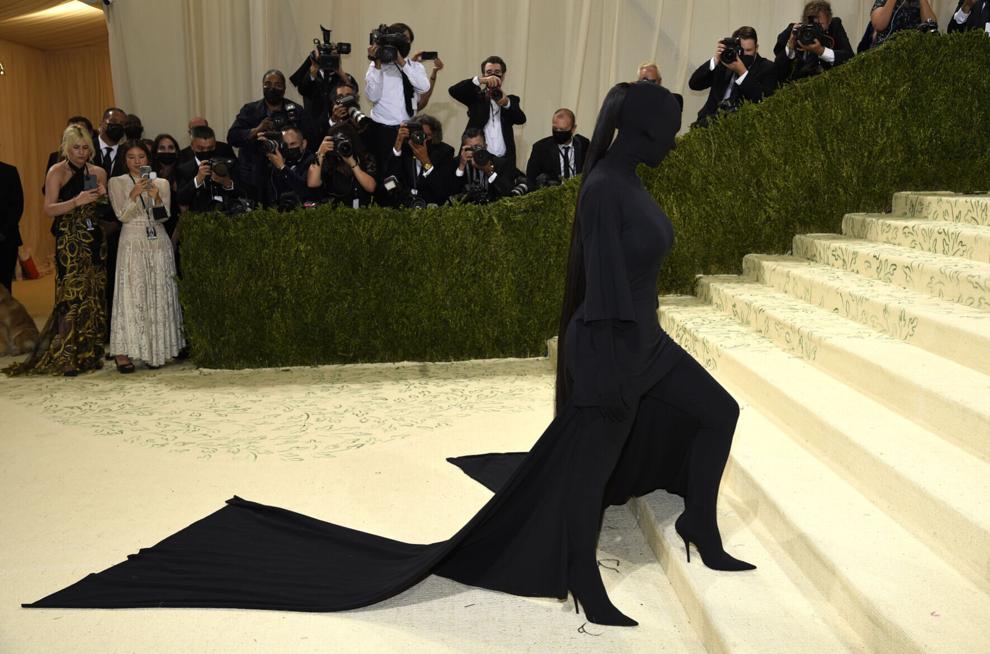 Met Gala returns in style with Eilish, Lil Nas X, Rihanna
NEW YORK — Billie Eilish went full glam in a huge peach ball gown at the pandemic-delayed Met Gala on Monday night, while fellow host of the evening Amanda Gorman was breathtaking in cobalt blue custom Vera Wang with a diamond laurel wreath in her hair.
Rihanna, ever the Met Gala queen, showed up late in a huge black Balenciaga look and hat accompanied by A$ap Rocky in a multicolored quilted coat from ERL. She wore over 267 carats of Bulgari diamonds, including two choker necklaces.
Co-host Timothée Chalamet raced onto Fifth Avenue to take selfies with fans before walking up the steps of the Metropolitan Museum of Art for his entrance after a marching band and gymnast Nia Dennis kicked off the long-awaited evening. Last year's gala was canceled due to the pandemic.
Click on the links below for full version of today's top stories. Keep scrolling for a look back at this day in history and today's celebrity birthdays:
IMAGE OF THE DAY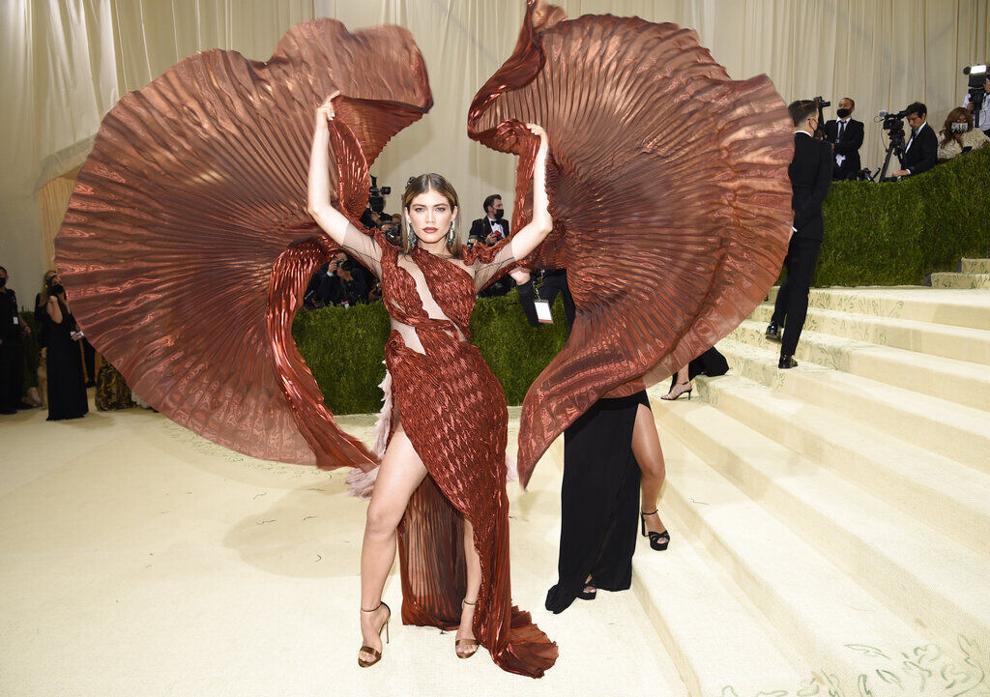 TODAY IN HISTORY
In 1982, Princess Grace of Monaco, formerly film star Grace Kelly, died at age 52 of injuries from a car crash the day before, and more events…
In 1986, Chicago's Walter Payton rushes for 177 yards to reach the 15,000-yard plateau and scores his 100th career rushing touchdown. See more…
HAPPY BIRTHDAY TO ...