PORTLAND, Ore. (AP) — A riot was again declared by authorities Sunday night in Portland when protesters marched to a police union building, bl…
Shares advanced Monday in Asia after President Donald Trump issued executive orders to provide tax relief and stopgap unemployment benefits fo…
WASHINGTON (AP) — President Donald Trump isn't telling the full story when it comes to executive orders on coronavirus relief payments and hea…
NEW YORK (AP) — For all the secrecy and speculation that typically surrounds the search for a vice presidential candidate, the decision rarely…
BRIDGEWATER, N.J. (AP) — President Donald Trump's end run around Congress on coronavirus relief is raising questions about whether it would gi…
FALLS CHURCH, Va. (AP) — Whether President Donald Trump has the constitutional authority to extend federal unemployment benefits by executive …
LOS ANGELES (AP) — Simon Cowell underwent surgery to repair a broken back, the result of an electric bicycle accident, and was recovering at a…
TAIPEI, Taiwan (AP) — U.S. Health and Human Services Secretary Alex Azar met with Taiwanese President Tsai Ing-wen on Monday during the highes…
SAN FRANCISCO (AP) — The best shot of his life, the shot that made Collin Morikawa a major champion, was never supposed to happen.
BEIJING — New locally transmitted cases of coronavirus in China fell to just 14 over the past 24 hours, the National Health Commission reporte…
SACRAMENTO, Calif. (AP) — The number of COVID-19 cases in California stood at 554,160 cases Sunday, according to state health department officials.
MINSK, Belarus (AP) — Phalanxes of Belarusian police in full riot gear violently dispersed thousands of demonstrators who poured into the stre…
FALLS CHURCH, Va. (AP) — Whether President Donald Trump has the constitutional authority to extend federal unemployment benefits by executive …
BRIDGEWATER, N.J. (AP) — President Donald Trump's end run around Congress on coronavirus relief is raising questions about whether it would gi…
SAN FRANCISCO (AP) — Collin Morikawa wins PGA Championship for first major title.
BANGKOK (AP) — Hundreds of demonstrators rallied in Thailand on Saturday, after police arrested two leading anti-government protest leaders in…
NEW LONDON, Conn. (AP) — Connecticut voters will rubber-stamp the presidential nominees and decide a number of down-ballot races Tuesday, but …
FORT COLLINS, Colo. (AP) — Three people were arrested and another cited after fights broke out at a Colorado pro-police rally that attracted c…

Giesswein Plastic Surgery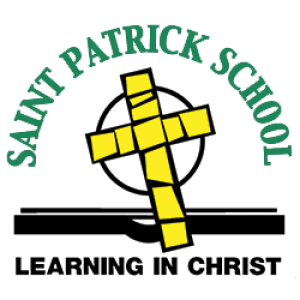 SPARTA, N.C. (AP) — The most powerful earthquake to hit North Carolina in more than 100 years shook much of the state early Sunday, rattling h…
DALLAS, Ga. (AP) — A Georgia high school plans to start the week with all classes shifting online after nine students and staff tested positiv…
Five states account for 40% of cases. Get a full report and see five charts that show the spread in our state and nation.
NEW YORK (AP) — New York Gov. Andrew Cuomo on Sunday dismissed President Donald Trump's executive orders as "laughable" and another chapter in…
JACKSON, Miss. (AP) — Mississippi legislators are returning to the Capitol to wrap up unfinished parts of the state budget as leaders are clas…
LOUISVILLE, Ky. (AP) — Twelve protesters in Kentucky's largest city were arrested Saturday night after they blocked roadways, surrounded vehic…