MOSCOW (AP) — Russian President Vladimir Putin is set to host his Belarusian counterpart on Thursday for talks on closer integration between t…
CANBERRA, Australia (AP) — Australia's cancellation of two infrastructure deals with China prompted Beijing on Thursday to accuse its leaders …
LONDON (AP) — The Commonwealth War Graves Commission has apologized after an investigation found that at least 161,000 mostly Africans and Ind…
LONDON (AP) — U.K. food bank rose by a third during the past 12 months as the COVID-19 pandemic left more people without the money to buy basi…
ELIZABETH CITY, N.C. (AP) — A North Carolina deputy shot and killed a Black man while serving a search warrant Wednesday, authorities said, sp…
BANGKOK (AP) — World shares rose Thursday after a broad advance on Wall Street as corporate earnings suggested the economy was on the mend fro…
BRUSSELS (AP) — U.S. President Joe Biden and other leaders of NATO member countries plan to discuss tense ties with Russia and China, the troo…
VIDRA, Romania (AP) — In the trash-strewn slums of Sintesti, less than 10 miles from Romania's capital, Mihai Bratu scrapes a dangerous living…
CANBERRA, Australia — Australia will reduce the number of flights arriving from India due to the growing wave of COVID-19 cases in the world's…
WASHINGTON (AP) — Precious relics of Afghanistan's ancient past are returning home as the nation confronts deepening uncertainty about its future.
NEW YORK (AP) — How long does protection from COVID-19 vaccines last?
NEW YORK (AP) — Philip Marlowe, the most self-reliant of fictional detectives, had no boss and no one to boss around. His creator, Raymond Cha…
WESTFIELD, Ind. (AP) — On line in the hospital atrium, Kari Wegg folds her hands in her lap while husband Rodney pilots the wheelchair, moving…
ATLANTA (AP) — It's not too often that tours of new buildings start with the toilets. But they're a big part of a different kind of building i…
WESTFIELD, Ind. (AP) — Before the coronavirus nearly killed her, Kari Webb relished life as a nurse to newborns and a mother of two teenagers.…
CARSON CITY, Nev. (AP) — An effort to repeal the death penalty in Nevada is exposing polarization in the Legislature while proving party affil…
FLAGSTAFF, Ariz. (AP) — Jill Biden is traveling to the country's largest Native American reservation, the Navajo Nation, which was hit hard by…
Just as the guilty verdict was about to be read in the trial of former Minneapolis police officer Derek Chauvin, police in Ohio shot and kille…
WASHINGTON (AP) — Bolstered with new momentum, Congress is ready to try again to change the nation's policing laws, heeding President Joe Bide…
WASHINGTON (AP) — Proponents of statehood for Washington, D.C., face a milestone moment in their decades-long movement to reshape the American…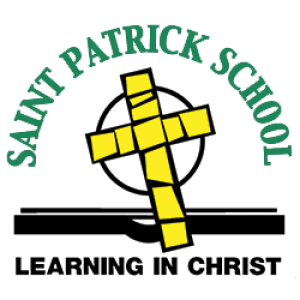 Giesswein Plastic Surgery
Not long after a jury convicted former Minneapolis Police Officer Derek Chauvin of killing George Floyd, police chiefs across the U.S. started…
DENVER (AP) — Local prosecutors in Colorado on Wednesday filed over 40 more felony charges against a man charged with killing 10 people at a B…
AUSTIN, Texas (AP) — George Floyd's killing last year and the protests that followed led to a wave of police reforms in dozens of states, from…
MINNEAPOLIS (AP) — Just days after guilty verdicts were handed down for the former Minneapolis police officer whose killing of George Floyd se…
BANGKOK (AP) — Asian shares were higher on Thursday after a broad advance on Wall Street led by technology companies and banks.
RENO, Nev. (AP) — Burning Man festival organizers have said that they are considering requiring attendees to prove they have been vaccinated f…