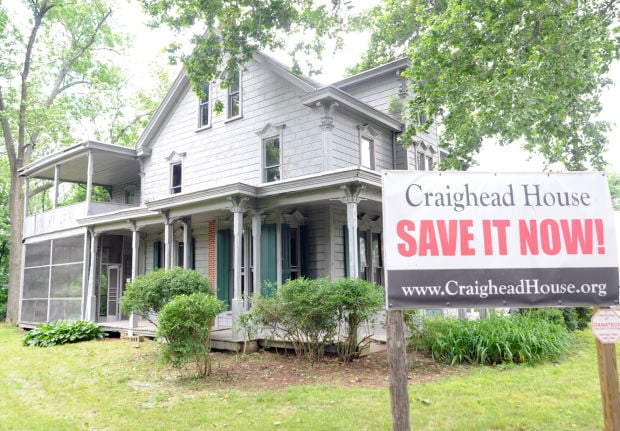 SOUTH MIDDLETON TOWNSHIP — Organizers looking to create a museum and conference center at the Craighead House in South Middleton Township received a variance Monday from the township zoning hearing board.
The township board of supervisors had heard previously from the volunteers with the Craighead House Committee about their plan for the historic site, and supervisors had shown support of the plan.
With the zoning hearing board's approval of the variance, volunteers can move ahead with the plan to renovate the site. The committee previously said its goal was to develop the house into a center for educating the public about nature.
The group plans on launching a major fundraiser within a year to fund a major restoration, that could include installation of heating and air-conditioning, reconstruction of the porches and preparation for potential office use by the Central Pennsylvania Conservancy.
The Pennsylvania Historical and Museum Society this year approved a placement of a historic marker at the house at 318 Old York Road recognizing the family, and that marker was dedicated in June.