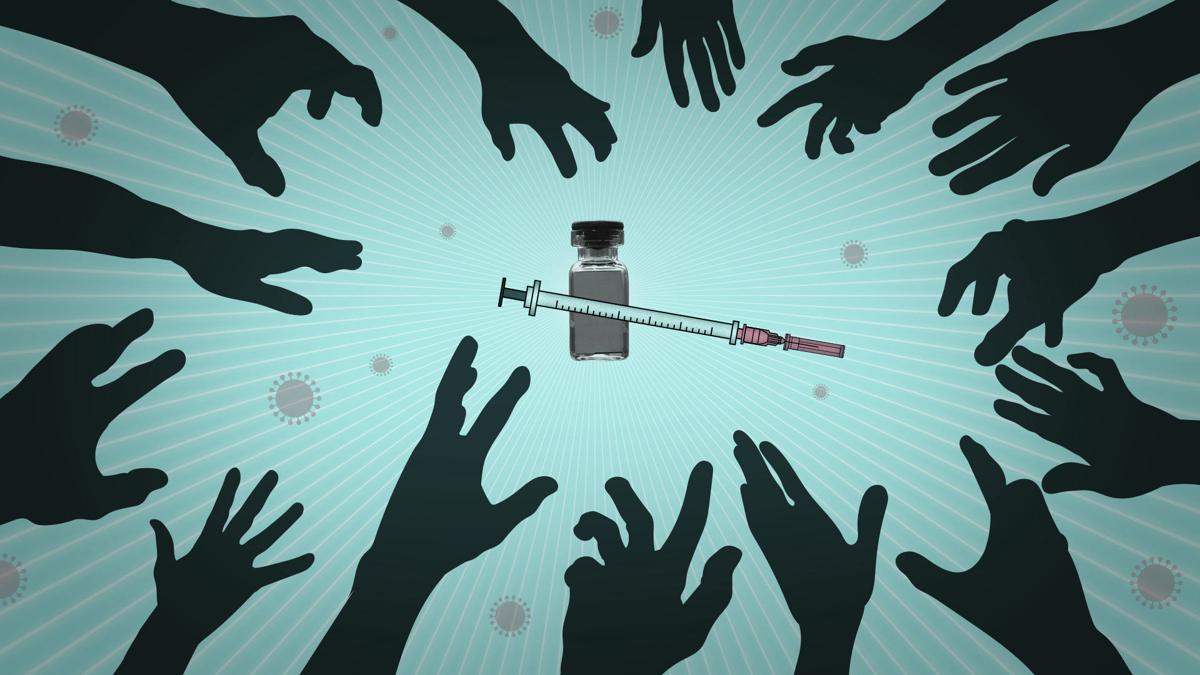 The AP is answering your questions about the coronavirus in this series. Submit them at: FactCheck@AP.org.
What does COVID-19 vaccine effectiveness mean?
It refers to the likelihood that a coronavirus shot will work in people.
Two vaccine makers have said that preliminary results from their late-stage studies suggest their experimental vaccines are strongly protective. Moderna this week said its vaccine appears nearly 95% effective. This comes on the heels of Pfizer's announcement that its shot appeared similarly effective.
Those numbers raised hopes around the world that vaccines could help put an end to the pandemic sometime next year if they continue to show that they prevent disease and are safe.
Effectiveness numbers will change as the vaccine studies continue since the early calculations were based on fewer than 100 COVID-19 cases in each study. But early results provide strong signals that the vaccine could prevent a majority of disease when large groups of people are vaccinated.
U.S. health officials said a coronavirus vaccine would need to be at least 50% effective before they would consider approving it for use. There was concern that coronavirus vaccines might be only as effective as flu vaccines, which have ranged from 20% to 60% effective in recent years.
The broad, early effectiveness figures don't tell the whole story. Scientists also need to understand how well the vaccine protects people in different age groups and demographic categories.
For both vaccines, the interim results were based on people who had COVID-19 symptoms that prompted a virus test. That means we don't know yet whether someone who's vaccinated might still get infected, even if they show no symptoms, and spread the virus.
Also unknown is whether the shots will give lasting protection, or whether boosters will be required.
Who will be the first to get COVID-19 vaccines?
No decision has been made, but the consensus among many experts in the U.S. and globally is that health care workers should be first, said Sema Sgaier of the Surgo Foundation, a nonprofit group working on vaccine allocation issues.
An expert panel advising the U.S. Centers for Disease Control and Prevention is also considering giving high priority to workers in essential industries, people with certain medical conditions and people age 65 and older.
Once a vaccine gets a green light from the Food and Drug Administration, the panel will look at clinical trial data on side effects and how people of various ages, ethnicities and health statuses responded. That will determine the panel's recommendations to the CDC on how to prioritize shots.
State officials are expected to follow the CDC's guidance as they distribute the first vaccines.
Vaccine supplies will be limited at first. There won't be enough to protect everyone, yet getting the shots to the right people could change the course of the pandemic.
Many other questions about distribution remain unanswered, Sgaier said, such as whether to distribute shots equally across the country, or to focus on areas that are hot spots.
Concerned about COVID-19?
Sign up now to get the most recent coronavirus headlines and other important local and national news sent to your email inbox daily.