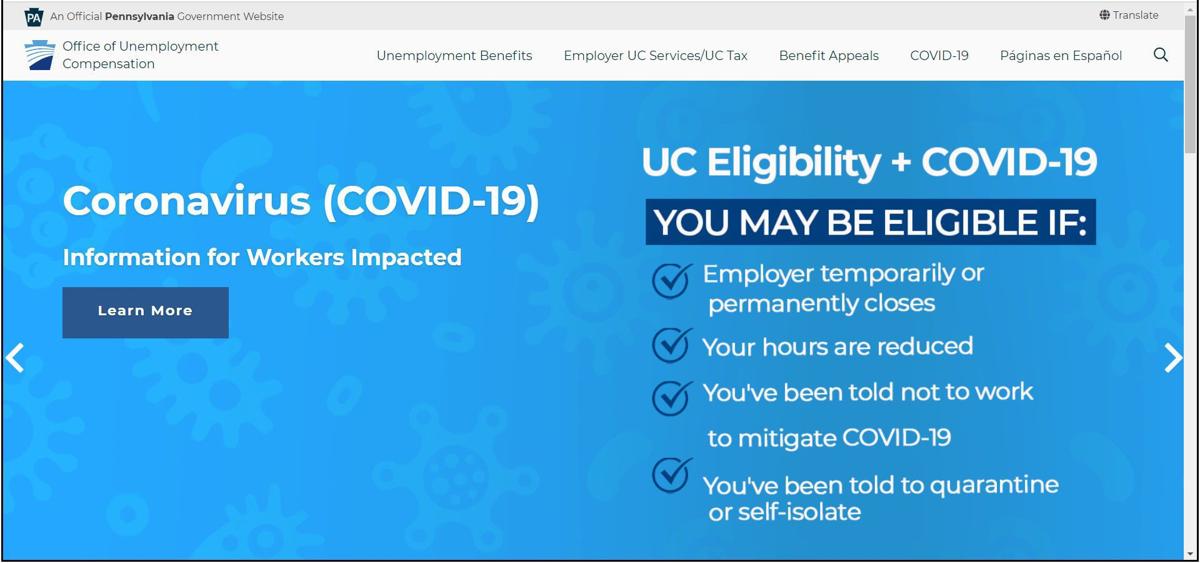 With record numbers of Pennsylvanians filing for unemployment — many for the first time in their lives — officials from the Pennsylvania Department of Labor and Industry have stressed a few key points in recent days.
For readers of The Sentinel who may be dealing with the unemployment insurance system for the first time, here are a few things to remember:
File online, if possible
The department has said its staffing levels were appropriate for the volume of claims it was getting prior to the COVID-19 pandemic, but those levels were a fraction of the current number of claims. There have also been lags in getting caseworkers set up to work from home, creating delays in the phone system.
Filing online is the cleanest and most reliable way to claim unemployment, the officials have reiterated. Go to www.uc.pa.gov/unemployment-benefits/file and select "file an initial claim" to get started.
File when you're out of work
"You really do need to file the week you are unemployed," according to Susan Dickinson, the state's director of unemployment compensation benefits policy. Filing before you actually experience a loss of work, even if you know you're going to be laid off, can cause delays, as can waiting more than a week.
You're probably eligible
Partial unemployment benefits have always been available to workers who have not lost their jobs entirely, but have had their hours cut back. Anyone who has lost some or all of their hours because they are unable to come to work due to COVID-19 isolation orders is eligible for unemployment compensation.
Further, the CARES Act, passed by Congress and signed by President Donald Trump last week, extends unemployment benefits to self-employed persons, freelancers, and others who usually aren't a part of the unemployment insurance system. It also adds $600 a week to the benefits being released, effective with the work week ending April 4.
If in doubt, the department advises that you go ahead and file; the worst that can happen is that your claim will be rejected.
As of April 5, the DLI is advising self-employed persons to wait to file a claim until the state system is updated to accommodate such workers. For the latest updates, see www.uc.pa.gov/Pages/covid19.aspx
It's like a biweekly paycheck
Dickinson said receiving unemployment is not that different from getting a paycheck from your normal job. After your initial filing is approved, you'll receive a PIN or other identification info that you'll use to make a claim every two weeks.
After submitting your claim to the DLI for the past two weeks of unemployment, you should receive a check or bank transfer within two to three days.
Most workers are eligible for up to 26 weeks of unemployment coverage; the CARES Act will also see the federal government pay for an additional 13 weeks, meaning most Pennsylvanians can get up to 39 weeks of benefits in 2020.
Concerned about COVID-19?
Sign up now to get the most recent coronavirus headlines and other important local and national news sent to your email inbox daily.