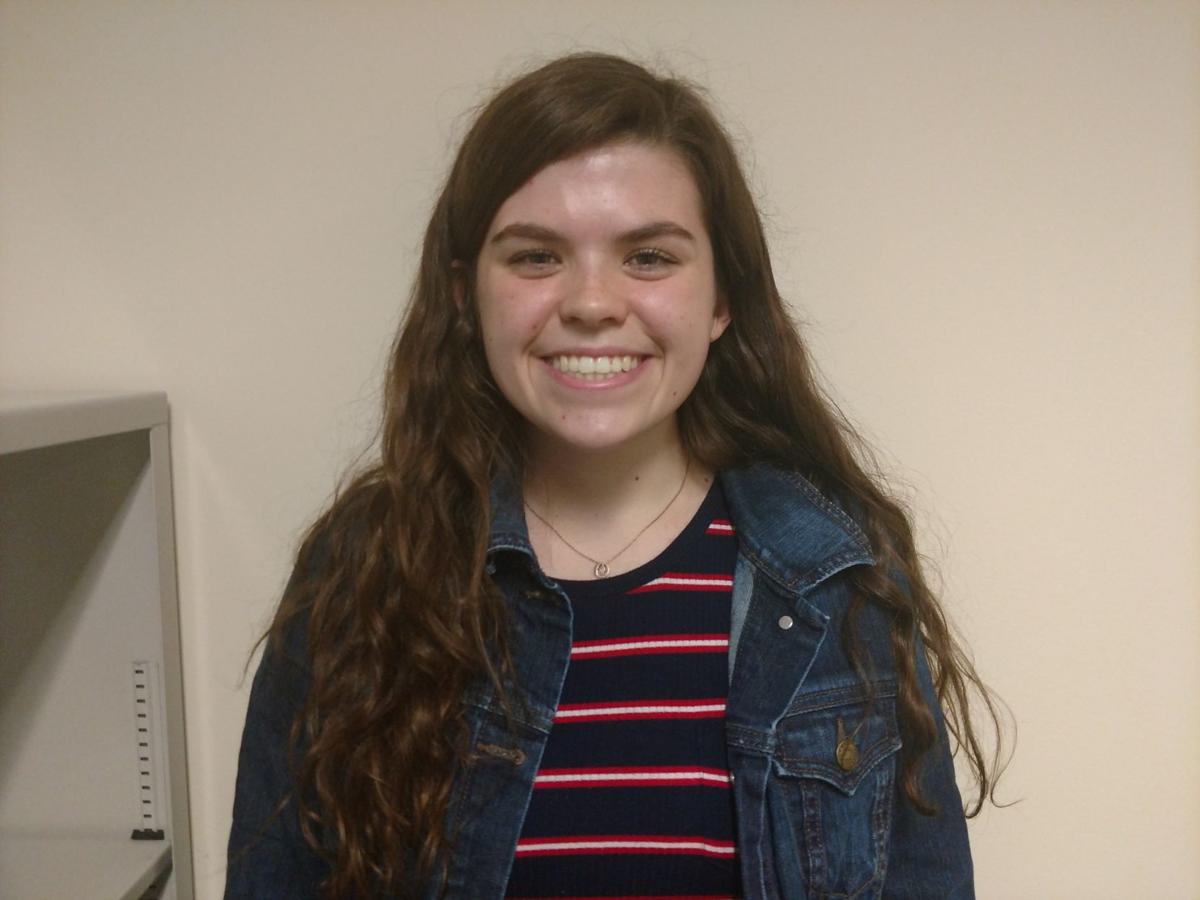 Good art makes the viewer think. Good art can also make a viewer uncomfortable. The best can do both.
For Carlisle High School Student Allison Neslund, her art is meant to open minds, and she is embracing the uncomfortable.
"A lot of things that I am doing right now, they are abstract looking pieces, but based on the different brush strokes or the different textures or colors I'm using, that's meant to portray a different event or issue in society," Neslund said.
In one project, Neslund said she tackled the concept of religion.
The piece incorporates three pictures focusing on Christian and Islamic iconography as well a third that is focused more broadly on religion.
"It's kind of the different takes on religion in society and how some people criticize it or love it," she said. "There's sort of the two polar opposites and a little bit of clashing in between."
Neslund has also taken on topics like poverty and violence with her art work.
Neslund said her art is not necessarily meant to change people's minds about any issue, but more to have viewers look at an issue in a different way.
"I'm more reserved in general about my opinions on different issues," she said. "It's just kind of how I view things and try to put that in a piece of work. I'm not necessarily trying to take a side, but I'm trying to get the viewer to think about it and they can go from there."
Neslund plans to go to college in the fall to study art history.
She has been accepted by the University of Delaware but said she is awaiting a decision from a few other schools before choosing where she will go.
Beyond her artwork, Neslund is a standout student in the classroom and in athletics.
She boasts a 4.295 GPA while taking a full course load including numerous advanced placement and college preparatory classes.
Neslund is also a member of multiple national honors societies and has served as president of her class council three out of her four years in high school.
She was vice president for a partial term her junior year.
"I don't think there is any one thing that I did to help myself grow (through class council)," Neslund said. "It's mostly just being expected to take on the role (in leadership), but also having other people to bounce their ideas off of you. It's everyone around you helping you to grow."
Neslund is a multisport varsity letter recipient, but said she has focused most heavily on field hockey, where she has received multiple honors and was team captain in 2017.
Through field hockey, Neslund said she has learned to work, and excel, within her limitations and push herself to new heights.
"My coach always said to embrace the uncomfortable and that's sort of been my mantra throughout school," she said. "You might not want to do this or this might be hard, but it is what is and you've got to get through it."
Through all of her personal achievements, Neslund credited her parents, Nancy and Thomas Neslund, for helping her get there.
"I think they're super cool," she said. "They are always super supportive of anything I want to do, especially if I'm getting stressed out about anything. … They tell me it's going to be OK and to keep going and stay focused. They're always there for me."
Be the first to know
Get local news delivered to your inbox!