Congress returns to Washington for its first full week of legislative business since control of the House reverted to Democrats, but lawmakers…
In Rochester, New York, a maker of furnaces for semiconductor and solar companies is moving its research and development to China to dodge Pre…
SCRANTON — The FBI raided Scranton City Hall and the mayor's home this week.
LANCASTER — Police say a woman ran into a county prison to hide drugs in a bathroom after she crashed her van into a truck in front of the facility.
BROOKVILLE, Pa. — A Pennsylvania Roman Catholic priest who pleaded guilty to sexually abusing two boys and making one of them say confession a…
HARRISBURG — Officials say the number of inmates in Pennsylvania's state prisons fell by 2.2 percent last year, the sixth decline in the past …
As the 2019 state legislative sessions get underway, a busy year of legal battles also is beginning over lingering allegations that hundreds o…
TAMAQUA, Pa. — School board members in Pennsylvania have voted to postpone a policy allowing teachers to carry guns in school.
HARRISBURG — A string of guilty pleas has left just five defendants still fighting charges in the hazing-related death of a pledge at a Penn S…
U.S. health officials are declaring an end to a food poisoning outbreak blamed on romaine lettuce from California.
Routine food inspections aren't getting done because of the partial government shutdown, but checks of the riskiest foods are expected to resu…
The Pennsylvania Game Commission is recruiting the 32nd class of state game warden cadets at its Ross Leffler School of Conservation in Harrisburg.
MOUNT HOLLY, N.J. — A homeless veteran charged with engaging in a GoFundMe scheme has been taken into custody in Philadelphia after he failed …
PITTSBURGH — Actor Joe Manganiello stopped by a Pittsburgh children's hospital to lead patients in a game of Dungeons and Dragons.
Streaming TV may never again be as simple, or as affordable, as it is now.
UNIONTOWN, Pa. — Authorities say a fast-moving house fire in southwestern Pennsylvania has left a 5-year-old boy and his 7-year-old sister dead.
Samuel Snipes, a white lawyer who held off an angry mob while representing the first black family to move into the all-white development of Le…
Emilia Ford became pregnant at 15 and, after her daughter was born, dropped out of high school.
The partial government shutdown is starting to affect air travel.
Behind Apple's disconcerting news of weak iPhone sales lies a more sobering truth: The tech industry has hit Peak Smartphone, a tipping point …


Giesswein Plastic Surgery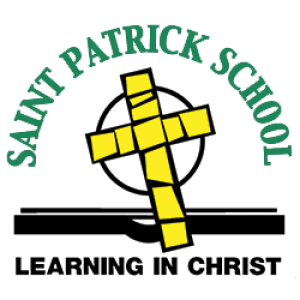 When explorer John Wesley Powell bumped, splashed and thrashed his way down the Colorado River in 1869, he discovered one of the most striking…
WASHINGTON — With the government shutdown in its third week and concern mounting over a possible delay in tax refunds, a Trump administration …
SAXONBURG, Pa. — A Pennsylvania high school student accused of posting a Snapchat video of himself shooting a gun with a caption reading "Trai…
One day, finding an oven that just cooks food may be as tough as buying a TV that merely lets you change channels.
The CES 2019 gadget show is revving up in Las Vegas. Here are the latest findings and observations from Associated Press reporters on the grou…
CHELMSFORD, Mass. — The Army is looking for a few good robots. Not to fight — not yet, at least — but to help the men and women who do.
The past year felt dismal for investors. Even worse, the gloom was all-encompassing.