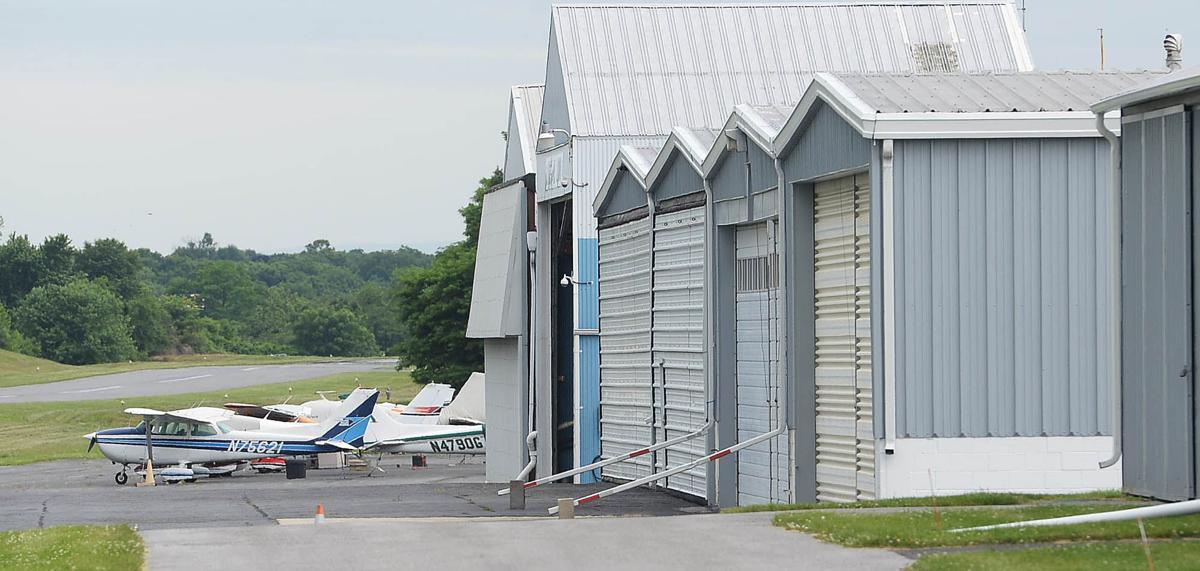 South Middleton Township Supervisors moved the township closer toward an expected closing date of Sept. 30 for its purchase of the Carlisle Airport.
In March, township supervisors unanimously authorized a bill of sale for $3.5 million on the township's behalf for the acquisition of the airport at 228 Petersburg Road. On Thursday night, board members approved a second amendment to the agreement of sale that reduces the township's purchase price to $2,881,069.70 due to confirmation of a $3 million grant it will receive from PennDOT's Bureau of Aviation for this purpose.
In a related move, township supervisors approved a resolution Thursday that authorizes municipal borrowing "to provide funds for the township's capital project consisting of the acquisition of Carlisle Airport and construction of improvements to the airport."
The resolution authorizes the township to accept a related 25-year loan proposal from F&M Trust of up to $7.15 million to fund acquisition of the airport, construction of planned improvements and sale closing costs. South Middleton must borrow funds to complete the airport purchase despite its awarded state grant monies because property acquisition requires "all money down," township solicitor Bryan Salzmann said this week.
The township's planned improvements to the airport after purchase include, in order of listed priorities:
Removal/mitigation of runway obstructions: $100,000
Updated lighting design and construction: $275,000
30 unit hanger/terminal construction: $2 million
Taxiway extension: $2.117 million
The township also plans to connect the facility to local public water and sewer systems. Acquisition-related closing costs are set at $250,000.
South Middleton is planning to use $500,000 in municipal 2021 American Rescue Plan Act funds to partly finance the cost of planned hanger/terminal construction, as well as requesting $1 million in ARPA funds from Cumberland County to help fund the planned taxiway construction, Salzmann said during a presentation at Thursday's supervisors meeting.
Finally, township supervisors Thursday approved a proposal from L.R. Kimball, architecture and engineering firm, to perform a Carlisle Airport Boundary Survey for $24,000. The study is required as due diligence to complete the purchase, Salzmann said, and will assess the airport property's markers and boundary lines.
When completed, the sale will convert the airport from private to public ownership by South Middletown Township.
Since 2018, South Middleton officials have been in discussion with the airport's private owners and state entities about acquiring the facility. Township officials previously said the purchase would not only serve as a profitable enterprise for the township, but also as a positive impact on the local economy. In 2016, the Carlisle Area Economic Development Corp. predicted an overall economical impact of $7 million for surrounding communities.
In March, township supervisors appointed consultants from New Garden Township of Chester County, which runs its own airport. New Garden Township solicitor Vincent Pompo and Jon Martin, aviation director of the New Garden Flying field, will assist South Middleton as it buys Carlisle Regional Airport. The township already budgeted $25,000 for consultant and legal fees for this purpose.