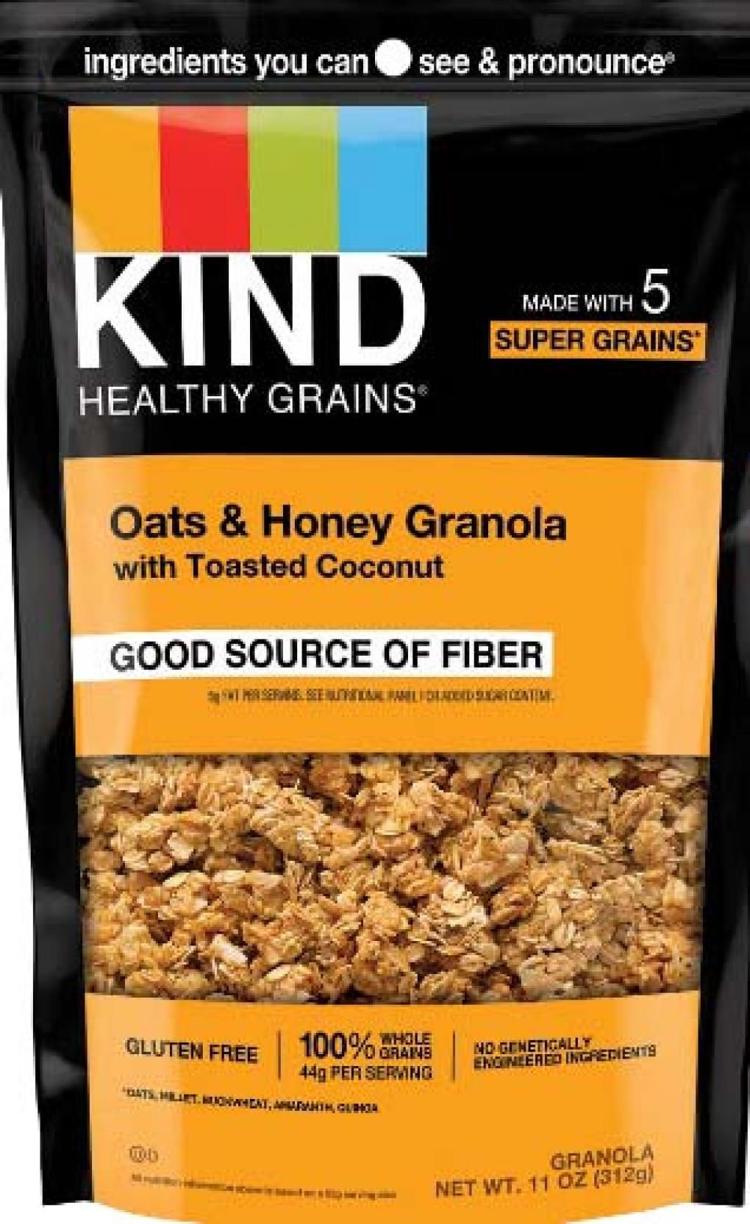 Among the most recent recalls announced by the U.S. Food and Drug Administration is one from Kind Healthy Snacks, which is recalling a limited number of Oats & Honey Granola with Toasted Coconut.
The company is moving away from using a recipe that includes sesame seeds, but its old recipe was used and placed into new packaging that did not disclose sesame seeds as an ingredient. Sesame seeds could prompt an allergic reaction in some consumers.
The product comes in two sizes: 11 ounces with UPC 60265217186-4 with best by dates between April 4, 2021 and June 1, 2021; and 17 ounces with UPC 60265225101-6 with best by dates between April 30, 2021 and June 1, 2021.
The FDA also announced that Sundial is recalling all of its herbal products and dietary supplements because they have been deemed misbranded or unapproved drugs based on labeling claims that they can diagnose, cure, mitigate, treat or prevent disease. The FDA said this could result in a delay in appropriate treatment by a health care provider.
Because the products are not approved by the FDA, their safety and efficacy have not been established, and specific risks cannot be identified or assessed.
For a full list of products, check out the FDA's website at www.fda.gov. All Sundial Herbs product can be identified by the Sundial label with brown glass bottles, boxes, Ziploc bags and paper bags with clear viewing windows.
Sundial is also halting production of all the products on their websites and in their store locations.
For more information, contact Sundial at 718-798-3962.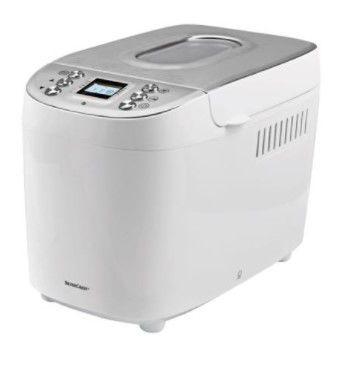 The U.S. Consumer Product Safety Commission also announced a number of recalls last week, including Lidl's Silvercrest bread makers. The company said the bread maker's lid can become energized, posing an electric shock hazard.
The bread makers were sold at Lidl US stores in Pennsylvania and a few other states, as well as online from March 2018 to May 2020. Consumer should unplug the bread makers and return them to the nearest Lidl store for a full refund.
For more information, contact Lidl US at 844-747-5435.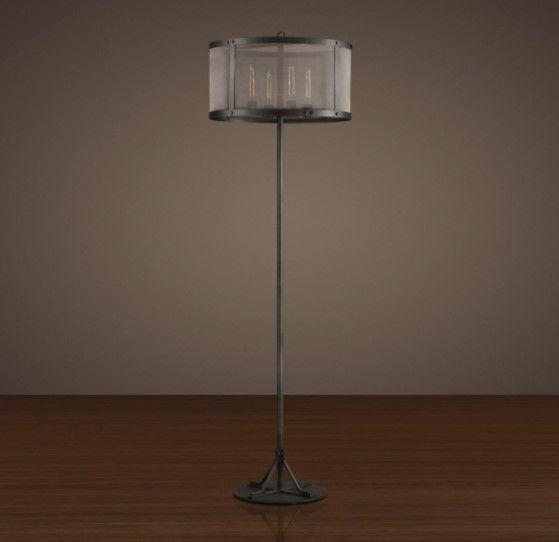 RH is recalling its riveted mesh floor lamps because the lamp's on/off foot switch can overheat, melt or catch fire.
The company has received 11 reports of the lamp's foot switch overheating, including one report of the switch catching fire. No injuries have been reported.
The product has an SKU number of 68270176ISTL printed on a green label located on the bottom of the lamp base. The lamp was sold at RH galleries and outlets nationwide and online from November 2012 through March 2019.
Consumers should stop using and unplug the lamp immediately and contact RH at 833-360-0655 for a full refund of the purchase price.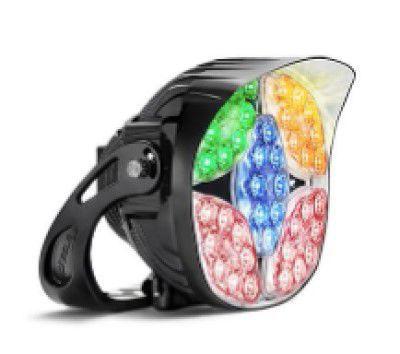 The commission also reported a recall of another lighting fixture from Cooper Lighting Solutions.
The company is recalling its All Field and Prism RGBA light fixtures because the lenses on the fixture can loosen, separate and fall, posing an injury hazard for anyone standing below them.
The company has received three reports of lenses falling from indoor facilities. No injuries have been reported.
The lighting fixtures were sold direct to customers and through distributors, agents and resellers nationwide from January 2016 to May 2019. For model numbers, check out the commission's website.
Consumers should stop using the light fixtures and contact the company at 800-954-7228 for a free repair.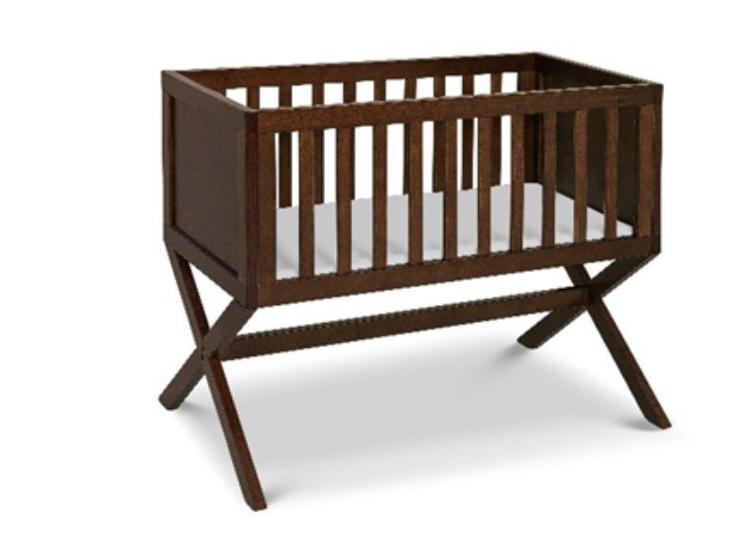 DaVinci is recalling is Bailey bassinets because the mattress support can become disengaged, posing a fall and entrapment hazard to babies. The commission said the bassinets were previously recalled in December 2019, though more are being recalled.
The company has received 13 reports of the mattress becoming disengaged, though no injuries have been reported.
The recall involves the wooden bassinet for infants, which were sold in four colors: gray, espresso, natural and white, with model number 0934. They were sold online at Amazon, BuyBuyBaby.com, Target, JC Penney and other online retailers from August 2018 to September 2019.
Consumers should stop using the bassinets and contact DaVinci at 833-932-0208 for a free repair kit that reinforces the mattress support.
Get local news delivered to your inbox!
Subscribe to our Daily Headlines newsletter.