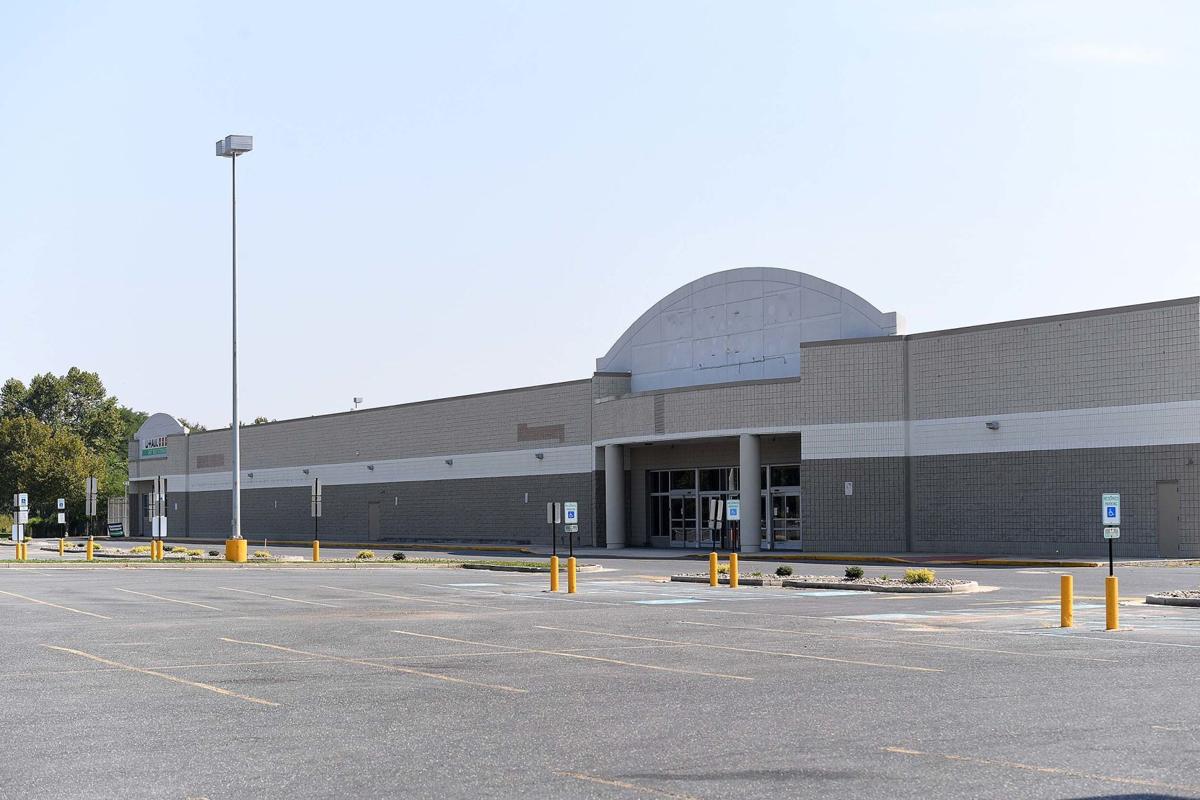 Plans are underway for a second development project related to the Walnut Bottom Road Corridor master plan in South Middleton Township.
On Thursday night, the South Middleton Township supervisors approved a conditional use request for Amerco Real Estate Co./U-Haul Co. of Harrisburg. Developers plan to construct and operate an indoor storage facility at 1180 Walnut Bottom Road, formerly a Kmart store.
Project representatives presented township officials with a sketch plan on Thursday with renovations planned for the overall site. Work would include renovating the former Kmart store front as a large U-Haul retail sales center for boxes and moving supplies, trailer hitches, propane gas exchange, interior self-storage with high security, portable storage and traditional self-storage units located in the rear of the building with extended security areas. Storage units would be climate-controlled, too.
A conditional use is required for the project because it is a planned storage use in a township C-2, or general commercial zone, Township Manager Cory Adams said on Friday. Current U-Haul operations at 1180 Walnut Bottom Road run under a "continuing" conditional use previously granted by the township for retail sales and rentals.
The developer's next step for the proposed project is to submit a land development plan to the township. Adams said that developers haven't yet provided an exact timeline for project construction.
In June, township supervisors reviewed a sketch plan of an initial project proposed for development along the Walnut Bottom Corridor. Drawings depicted the first phase of a proposed three-phase development at 1201 Walnut Bottom Road, bordering Sprint Road. Stonewall Capital proposed to build a phased community of apartments, town houses, medical services and retail. The contracted builder is Burkentine Builders Inc., of Hanover.
Township supervisors voted last month to publicly advertise the proposed zoning ordinance classification for the project, which could be finalized later this year.
The project's proposed first phase would comprise 396 apartments and town houses on a parcel of around 15 acres. The garden-style apartments would be in 24 three-story buildings and 60 town houses with rear-entry garages. The first phase also would include 10 units of detached garages, a 5,000-square-foot community clubhouse, and 759 parking spaces.
The sketch plan presented last month didn't include details on the project's proposed second and third phases. Johnson said that so far, developers expect a second phase would include medical offices and a third phase would include retail businesses.
Also on Thursday, South Middleton Township supervisors approved a conditional use request by AOH Holding Inc., to construct and operate an indoor storage facility on Westminster Drive. The project required a conditional use because it is proposed as a storage facility constructed in a C-2 , Adams said. The developer's next step is to submit a land development plan to the township.
Also, township supervisors gave a nod for township engineer Brian O'Neill of Rettew Associates to apply on the township's behalf for a Harrisburg Area Transportation System RTP Implementation Grant, of which Cumberland County has been granted $1 million for distribution. Township officials said they would like to finance the second phase of the Boiling Springs sidewalk project with any funds awarded. This would extend village sidewalks from the school district campus to Children's Lake.