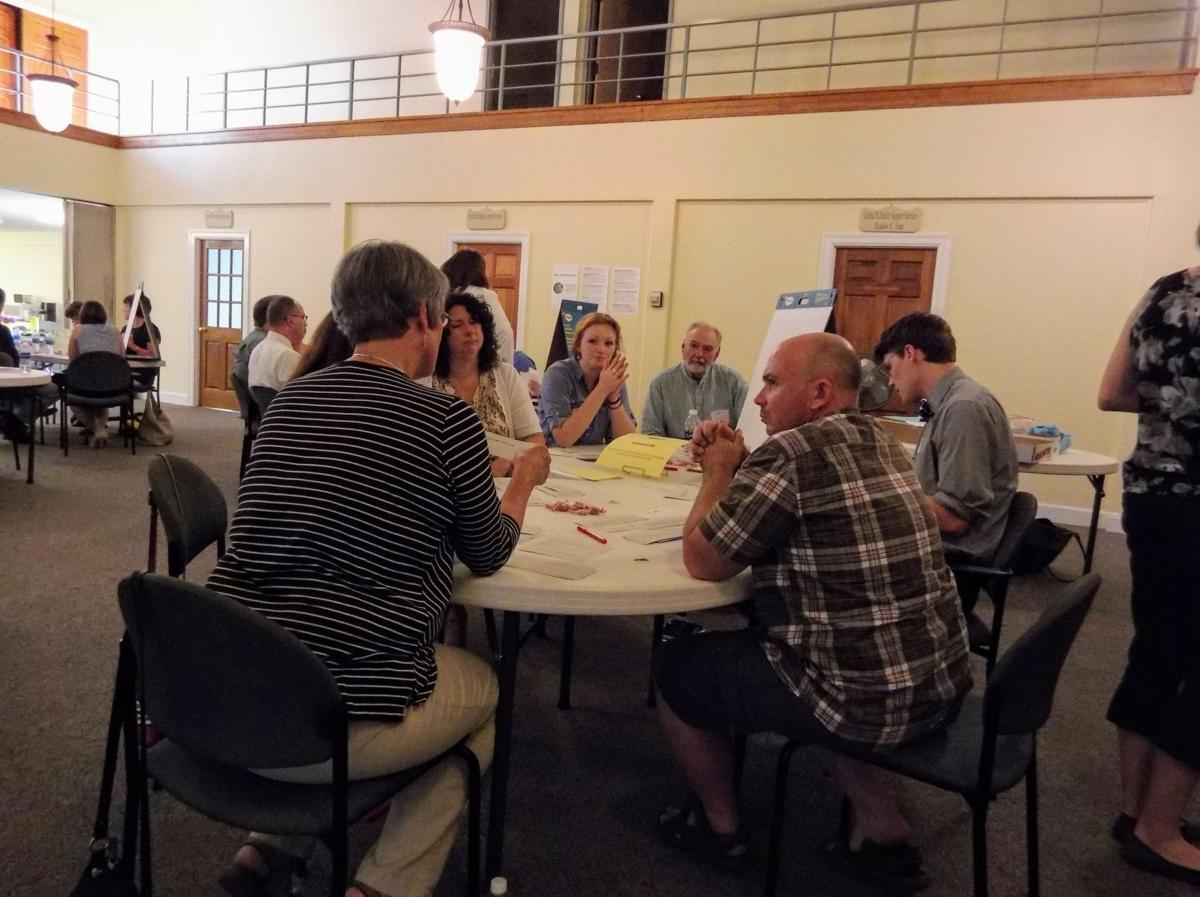 What do residents love about the greater Carlisle area? What would they hate to lose?
Those are just some of the questions the Greater Carlisle Project has been asking people in an effort to proactively shape policy and programs into the future.
In 2016, the Greater Carlisle Project began the Community Heart and Soul Project by collecting more than 850 stories from community members.
On Wednesday, the group held a community summit to come up with statements based on the stories that will be used as guidance for the future of the region.
"Rather than focusing on negative things in the community or focusing on things that really are starting to cause contention, they are focusing on what matters most and what they value," said Lindsay Houpt-Varner, Greater Carlisle Heart and Soul Project director. "We can take that and try to find productive ways forward in the community."
Houpt-Varner said the story collection process entailed asking residents what they enjoy about the area, what they would like to see preserved and what they would hate to lose.
The group collected the stories through a range of mediums including audio-visual oral histories, drawings from children or the written word.
"Some people wrote us 8-and-a-half-by-11 (inch) pages long of things that they love," she said. "Others, it was simply one word: 'safety,' 'environment.'"
The stories were grouped into different areas including community, environment, natural resources, farming and food, cultural heritage, economics and jobs and transportation and energy, Hopt-Varner said.
Statements will be generated for each area and the Greater Carlisle Project will again reach out to the community to validate that the statements are indicative what the community believes.
From there the statements will help guide the Greater Carlisle Project and public policy.
"If we know what we love, we can try and preserve it and protect that for the future," Houpt-Varner said.
"Once we have these statements … the community is meant to take that and ensure that whatever actions they decide to do with it, that they own that and that it's being community run," she said.
Houpt-Varner said Wednesday marked the end of phase two of the four-phase project.