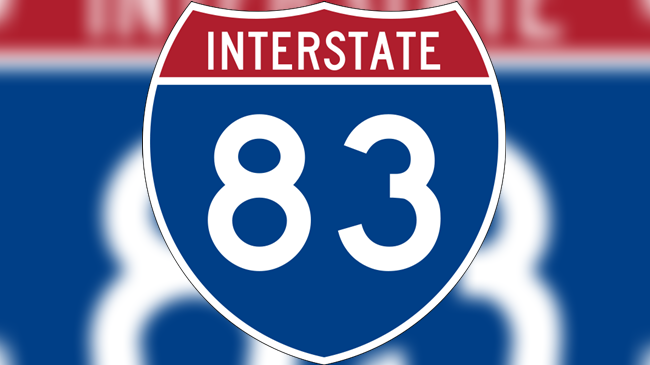 Three heavily traveled roads in eastern Cumberland County will face traffic restrictions this weekend for construction projects and sign inspections, according to PennDOT.
Interstate 83 lane closure
The left lanes of Interstate 83 north and south will be closed beginning 9 p.m. Friday between Exit 40A (Limekiln Road) and Exit 41A (Route 581), PennDOT said in a news release. Traffic will be restricted to a single lane until 6 a.m. Monday.
Construction crews will replace the concrete median glare screen barrier in the middle of the highway.
Throughout the week of May 20, there may be nighttime single-lane restrictions for bituminous paving in the area, PennDOT said.
The work is part of a $4.1 million project by Camp Hill-based contractor Hempt Bros. to repair and resurface 1.3 miles of I-83 from Exit 41A to the Cumberland/York county line.
Erford Road project continues
The westbound Camp Hill Bypass ramp to Erford Road and the Erford Road ramp toward Camp Hill will be closed for the weekend, beginning 9 p.m. Friday, weather permitting, and continuing until 6 a.m. Monday, PennDOT said in a news release. A contractor will be reconstructing the westbound ramp and adjacent lanes on Erford Road in East Pennsboro Township.
The recommended detour will include Second Street in Lemoyne, Route 11/15, 21st Street and Poplar Church Road.
Erford Road itself, which averages 11,745 vehicles per day, will remain open for two-way traffic throughout the weekend, PennDOT said.
The construction is part of a $7.8 million project that will reconstruct a portion of Erford Road in Wormleysburg and nearby ramps. The project includes removal of an existing bridge and replacing it with a wider structure that will permit two through lanes and a center lane. It is scheduled to be completed by the end of 2019.
Sign inspections could restrict traffic
Between 6 a.m. and noon on Saturday and Sunday, Susquehanna Civil Inc. engineers will perform sign structure safety inspections on major thoroughfares in Camp Hill and Susquehanna Township, Dauphin County.
On Saturday, crews will inspect signs on Route 11/15 south (32nd Street in Camp Hill) between the sign for Route 11 south/Route 581 west and Interstate 81, PennDOT said. On Sunday, they will inspect signs on I-81 south between Exit 67B for Route 22/322 west and Exit 67A for Route 22 east/Route 230 east in Susquehanna Township.
Drivers may encounter single-lane restrictions during those times, PennDOT said.
Daniel Walmer covers public safety for The Sentinel. You can reach him by email at dwalmer@cumberlink.com or by phone at 717-218-0021.
Get local news delivered to your inbox!
Subscribe to our Daily Headlines newsletter.