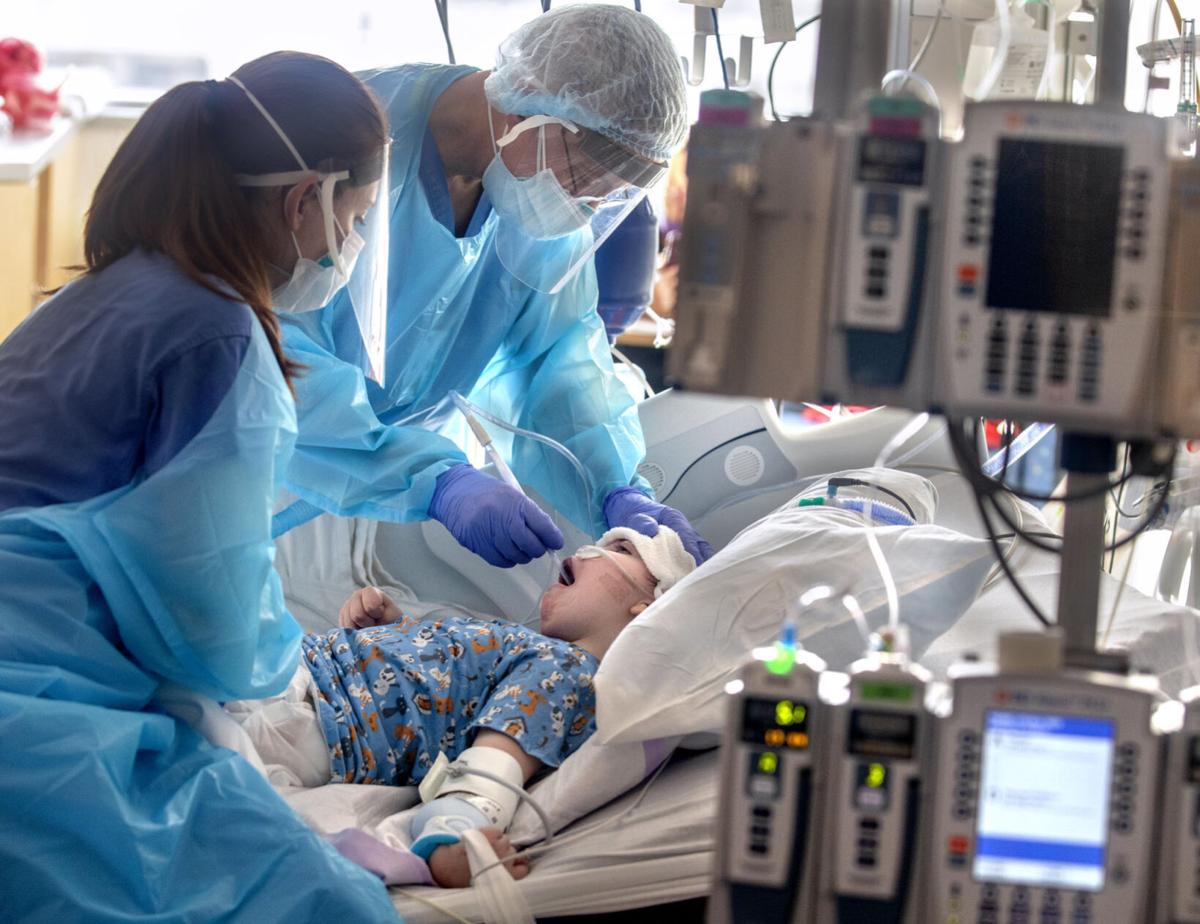 As Pennsylvania and the country aim to vaccinate more people against COVID-19, one significant population who currently cannot get the vaccine is children.
The U.S. Food and Drug Administration's emergency approval of Pfizer's and Moderna's COVID-19 vaccines does not cover most children, with Pfizer being available for those 16 and older and Moderna's being available for those 18 and older.
Dr. Jessica Ericson, pediatric infectious disease physician at Penn State Health Children's Hospital, said this is rather common when it comes to vaccine development. She said children often get left behind when new vaccines are developed, and neither vaccine-maker included children among its test subjects during clinical trials.
There are current drug trials that include children, but Ericson said it'll likely take months before a vaccine is made available for children and most teenagers.
Health officials have long noted that COVID-19 generally does not affect children as severely as it does adults, especially older adults and those with co-morbidities. However, in addition to the danger of children potentially being asymptomatic carriers of the disease and spreading it to others, they can suffer health issues due to the disease.
And the dangers and risks of acute issues are often not the same as the symptoms and signs for adults.
Dr. Laura Duda, pediatrician at the Children's Hospital, said the majority of the pediatric patients they see are on an outpatient basis and often the symptoms don't match what is thought of among adults when it comes to fever and chills.
"Originally ... way back in February when we were just learning about COVID, I think we were learning that fever is a hallmark symptom," she said. "And I think that's true in adults, but in kids, we're actually seeing lots of kids that don't have fever. They just might have congestion, sore throat, a little diarrhea, a little vomiting. So it's really almost a kid with any type of infectious symptoms, we have to suspect that they could be COVID, especially at this time when prevalence in our area is so high."
Only a small percentage of children who are admitted to the hospital have co-morbidity issues. Ericson said some children who have required respiratory support have some type of co-morbidity, including obesity, Down syndrome or other significant lung problems.
However, the majority of children admitted to hospitals for acute care in Hershey have Multisystem inflammatory syndrome in children, also known as MIS-C, which affects children who have no co-morbidity or other risk factors associated with adults with COVID-19.
According to the state Department of Health, MIS-C involves various body parts becoming inflamed, including the heart, lungs, kidneys, brain, skin, eyes or gastrointestinal organs. There are no known causes of MIS-C, though children with it either had the coronavirus or were around someone with COVID-19.
As of 10 p.m. Monday, the state has had 71 confirmed cases of MIS-C, and 21 still under investigation.
According to Ericson, it's important that parents keep in touch with their pediatricians and family providers when children become sick. Symptoms of MIS-C are hard to identify, and she said many cases were initially thought to be appendicitis before they were diagnosed as the new condition.
With health care providers better able to determine the reasons for abdominal pain and issues with low blood pressure that can indicate heart muscles weakening, Ericson said parents should run their children's symptoms by a provider to better know if the child should get tested or taken to an emergency department.