There's no mistaking the rapport between Dickinson College President Margee Ensign and her soon-to-be successor, John E. Jones III.
The college announced Friday that Ensign was resigning from her post effective June 30. The board of trustees appointed Jones, chief judge of the U.S. Middle District Court and a member of the Dickinson College class of 1977, to a two-year term as interim president.
With preparations for graduation activities buzzing around them, the two sat on a bench near Old West on the Dickinson campus talking about the synergy the two built over the past four years and looking to the future of the school.
"Judge Jones is going to be the best president ever," Ensign said.
"After Margee," he replied.
Making a decision
About six months ago, Atiku Abubakar, the former Nigerian vice president who founded American University of Nigeria, called Ensign, asking her to return to her former post as president. That was the post she left in 2017 to come to Dickinson College.
Ensign said no a number of times.
But, the institution was without a president and the situation for education was deteriorating in the country. Nigeria has more than 10 million children out of school, the most in the world, Ensign said.
Ensign's voice cracked a little as she said she recently agreed to go back, a decision she described as the most difficult one she's made since coming to Dickinson.
"As things got a little more serious out there, I just felt this was an important moment to restart some of the peace work that we had begun and ensure that not just the students at AUN but in the region get an education," she said.
Jones, who has served on the college's board of trustees for 12 years and as its president for four, said Ensign told him earlier that she was considering the position.
"I understood completely and I told her that from the get-go," Jones said. "To be proactive, the executive committee of our board started to consider what we might do if Margee decided to leave at the end of the school year."
The executive committee of the board had a number of discussions about potential interim presidents, and not long ago some members of the board approached Jones to tell him that they had met informally and thought he was the person best suited for the role.
"I never aspired to the position, but I thought it over for a few days and decided that I wanted to pursue it," he said.
From the bench
Jones, who was appointed to the federal bench by President George W. Bush in 2002, will retire from his position this summer and will resign from Dickinson's board.
As a federal judge, Jones presided over numerous high-profile cases.
In 2005, Jones barred Dover School District in southern Pennsylvania from teaching "intelligent design" in biology class, saying the concept is creationism in disguise and unconstitutional. The ruling resounded across the county, and was one of the biggest courtroom clashes between faith and evolution since the 1925 Scopes Monkey Trial.
In 2014, Jones threw out Pennsylvania's ban on gay marriage, a decision that made same-sex matrimony legal throughout the state.
Jones said he knows how difficult the job before him is and believes he has the skill set to do well for his alma mater.
"To come home, which is what I consider it, is something that I am overjoyed about," he said, calling it a "capstone" to his career.
Looking back
"It's not easy to leave," Ensign said, adding it has been a great four years.
During her tenure, Ensign brought a new dimension to the college's relationship with the U.S. Army War College by working with the institution to create Dickinson's first online master's degree program in managing complex disasters and expanded Dickinson's global footprint through new, award-winning partner programs.
She also established the Center for Civic Learning & Action to develop leaders who will build communities and to strengthen Dickinson's commitment to and presence in the Carlisle community.
The CCLA has been especially important for Hope Station, a nonprofit located near the college. Through the center, Hope Station received assistance on programming and grants, Executive Director Safronia Perry said.
Perry also pointed to the creation of the Carlisle Community Action Network as one of Ensign's key accomplishments. The network brought community leaders together to collaborate on issues facing the town, including the COVID-19 pandemic.
"That is a group that I believe has not only been good for Hope Station, but for all of the nonprofits, businesses and entities here in Carlisle. She will indeed be missed," Perry said.
Glenn White, president of the Downtown Carlisle Association, said Ensign immersed herself in the Carlisle and Dickinson communities right from the start.
"Her understanding that successes are interwoven in daily interactions, respect for the hard work of community partners and missions, and lending her name and resources to issues of the under-served immediately showed her commitment to the Carlisle community," he said. "Margee Ensign, in her short tenure, was an amazing partner, stakeholder, and open-door leader that understood the synergy of a vibrant downtown and how it benefited both community and college."
Ensign doesn't consider these to be her accomplishments alone.
"I always believed when people, communities come together, you can solve anything. That's kind of what happened with these great leaders in Carlisle, and I know Judge Jones wants to continue that work as well," she said.
Ensign is working with Jones through the transition, and he expects to move to Carlisle this summer to continue the work so that he's ready to go when the students return in the fall.
Jones said he plans to continue what Ensign started, including Carlisle CAN, the CCLA, enhancements to the study abroad program and more while positioning Dickinson College for the future and continuing to give students "world-class, residential liberal arts education that we have always done."
Ensign is confident her friend and colleague will do just that.
"Dickinson is in the best hands possible," Ensign said.
"It has been," Jones said.
Photos: Margee Ensign
Dickinson Walk 3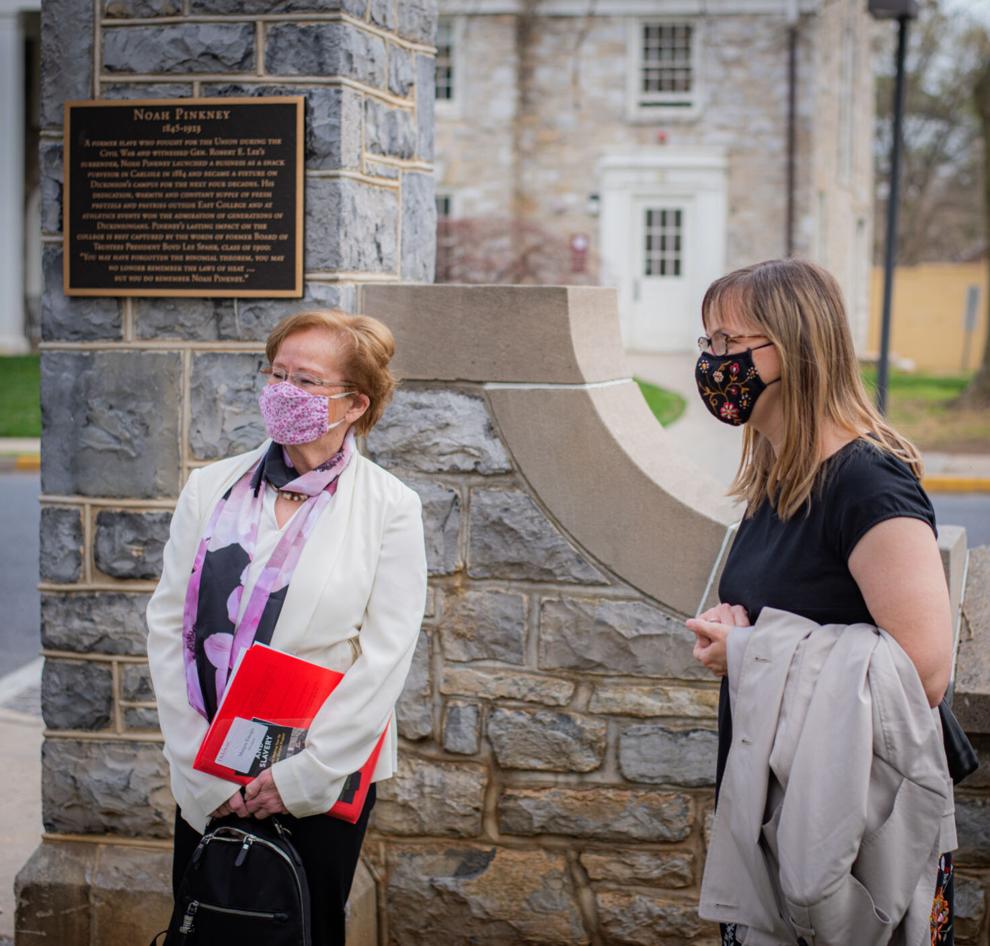 Dickinson 9-11 Ceremony 5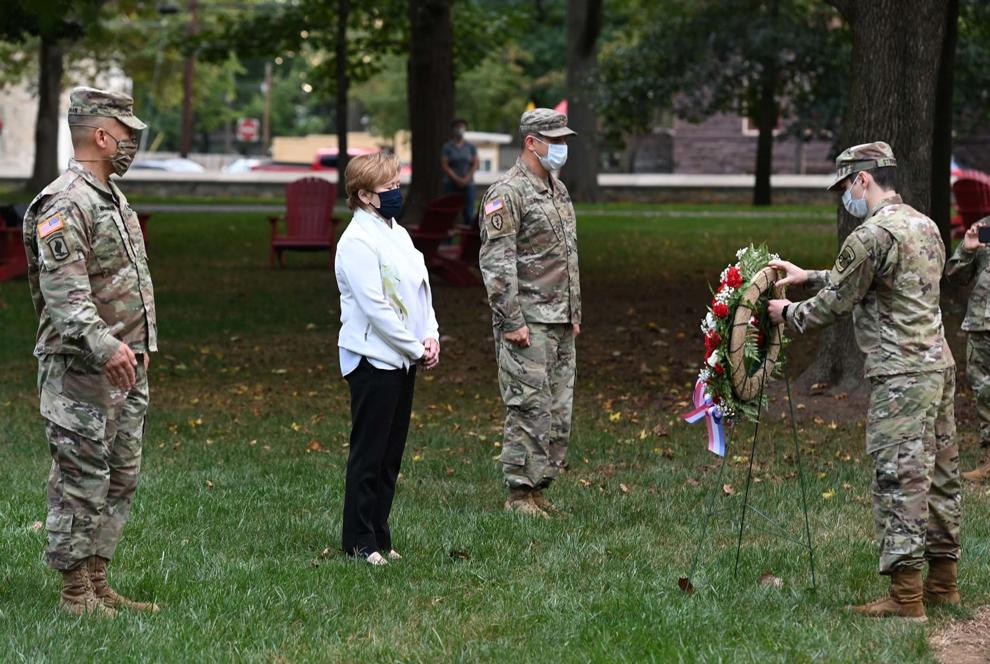 Dickinson College Commencement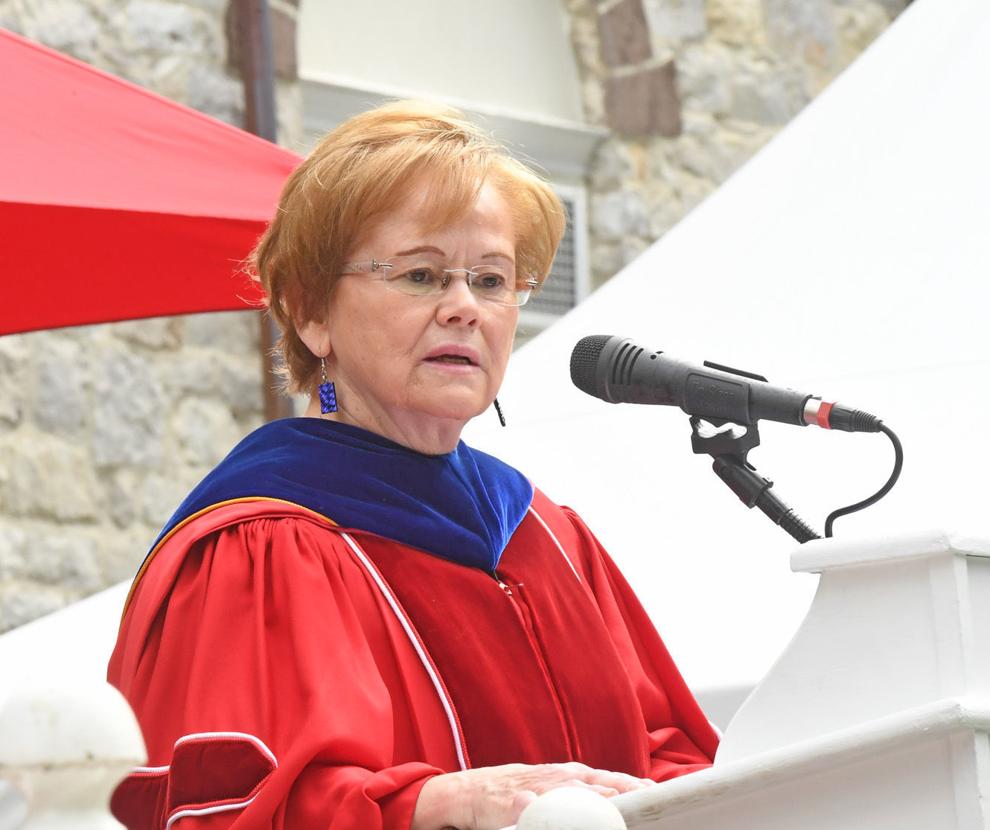 Empty Bowls 3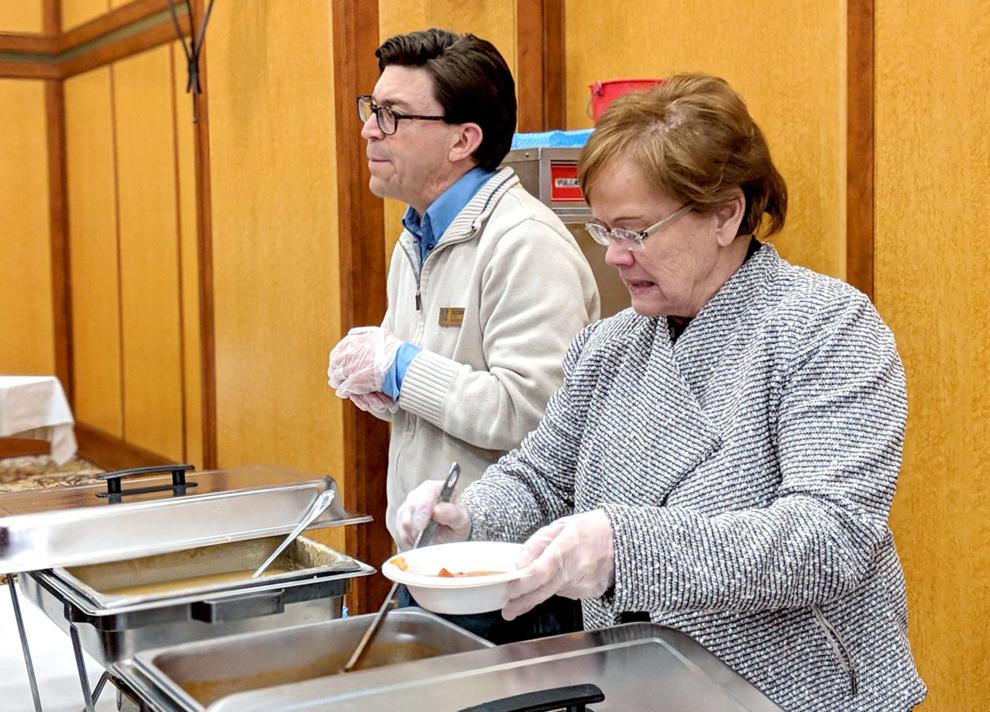 Scott, Ensign push car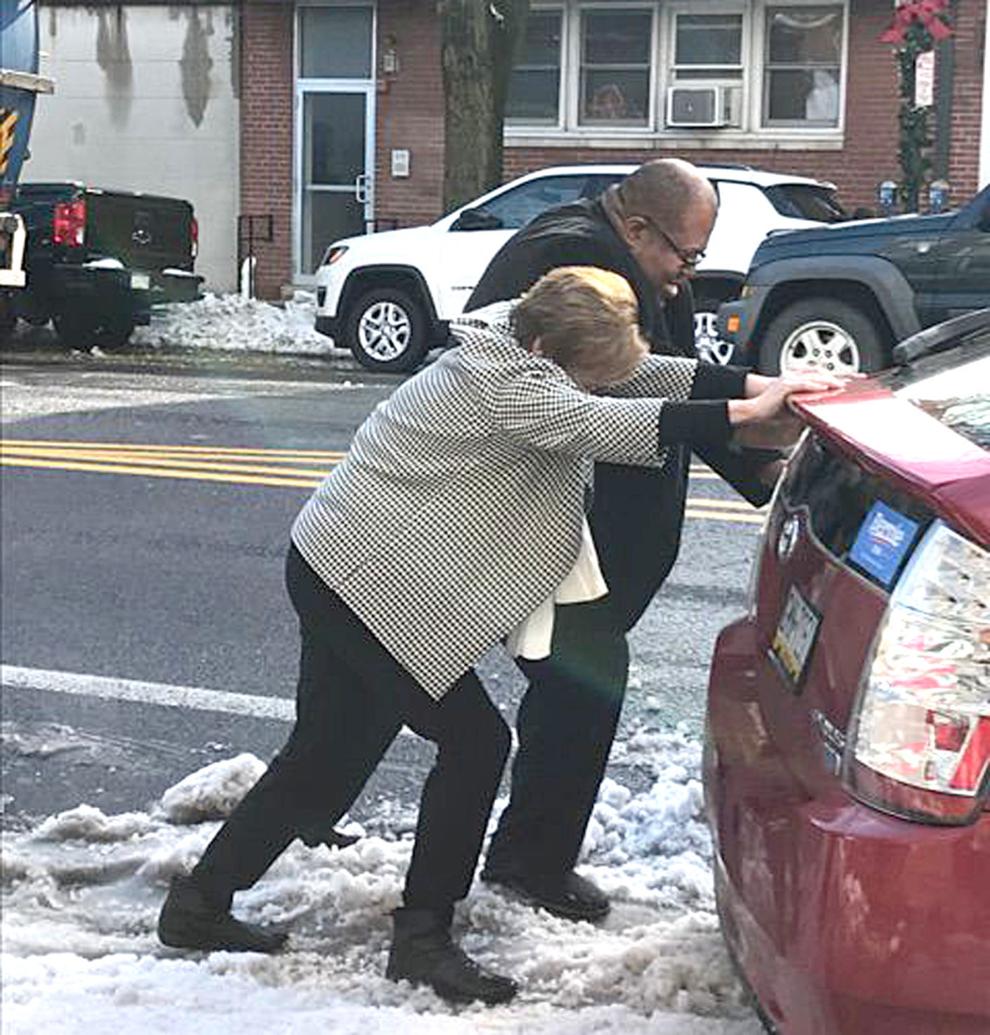 Dickinson College 9/11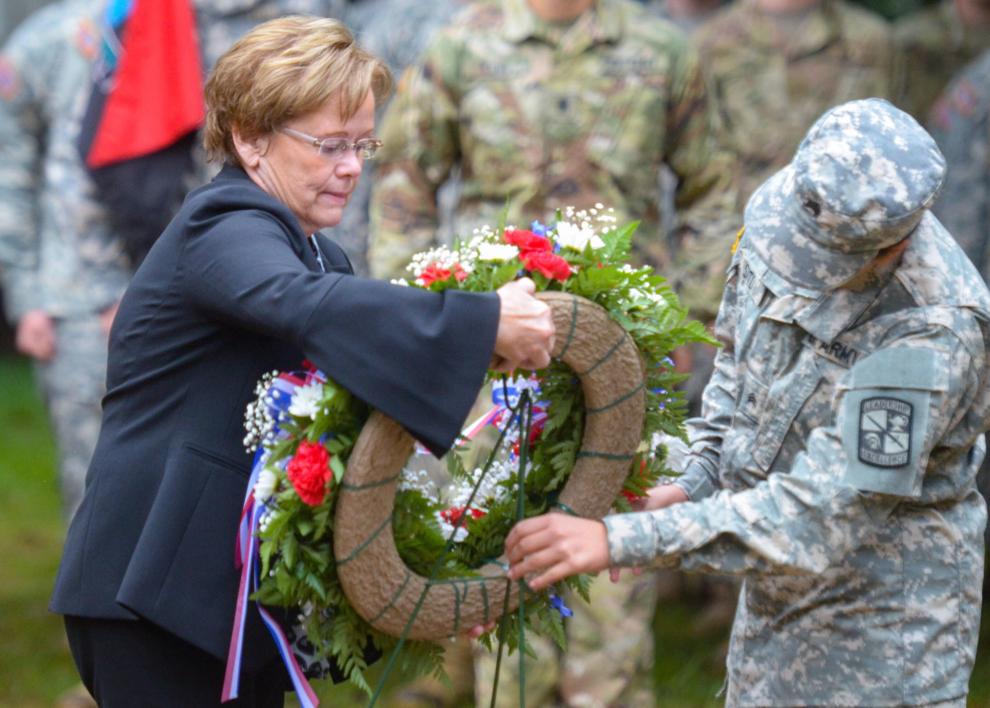 Margee M. Ensign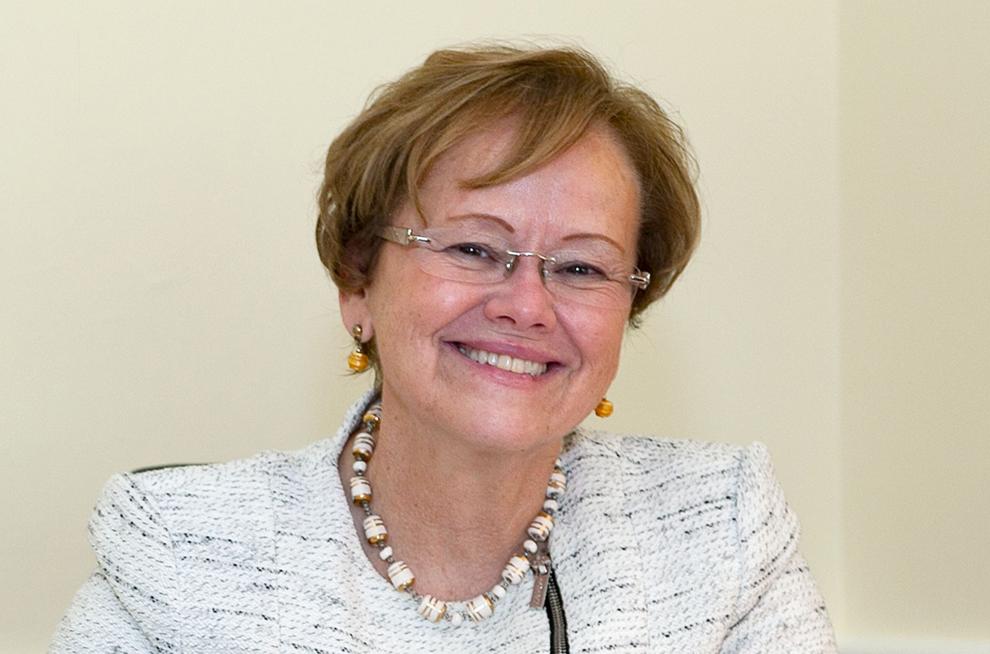 Dickinson College memorandum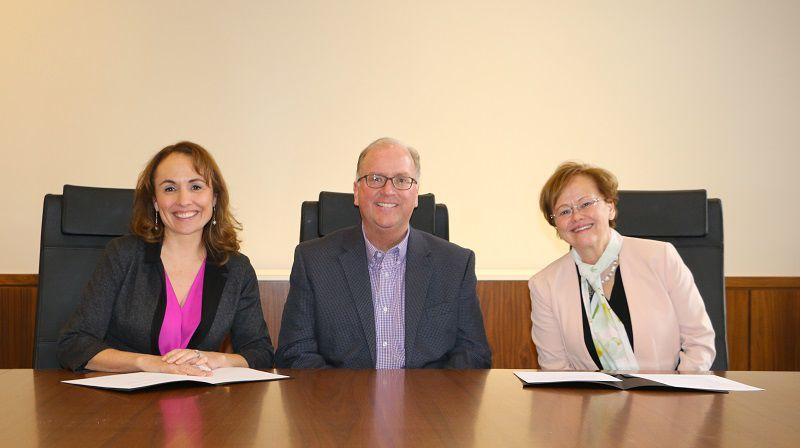 Carlisle Chamber annual meeting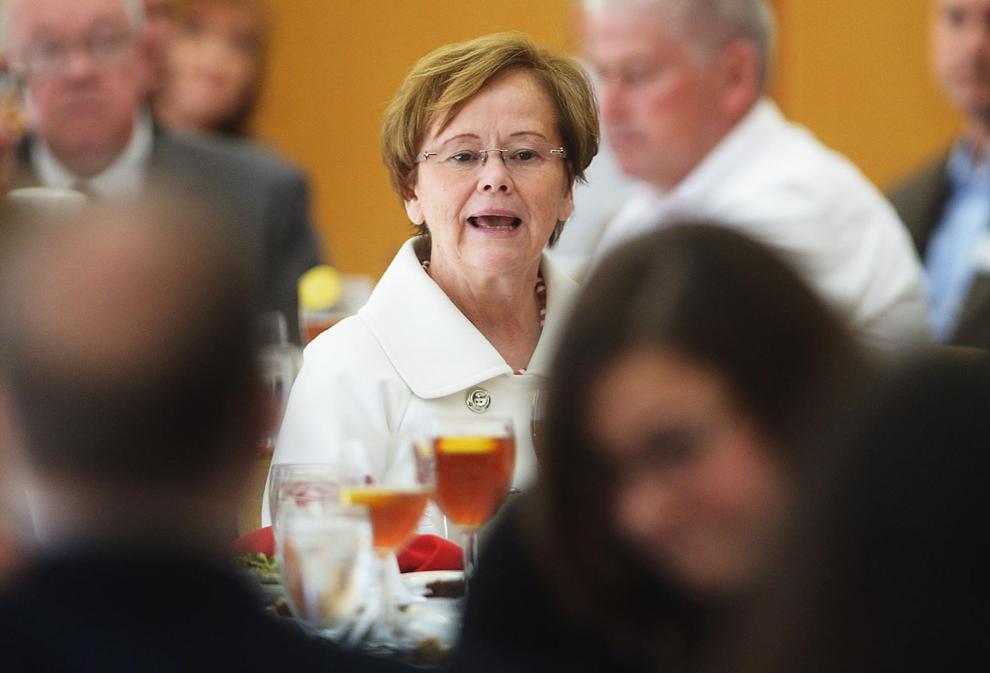 Dickinson College President Margee Ensign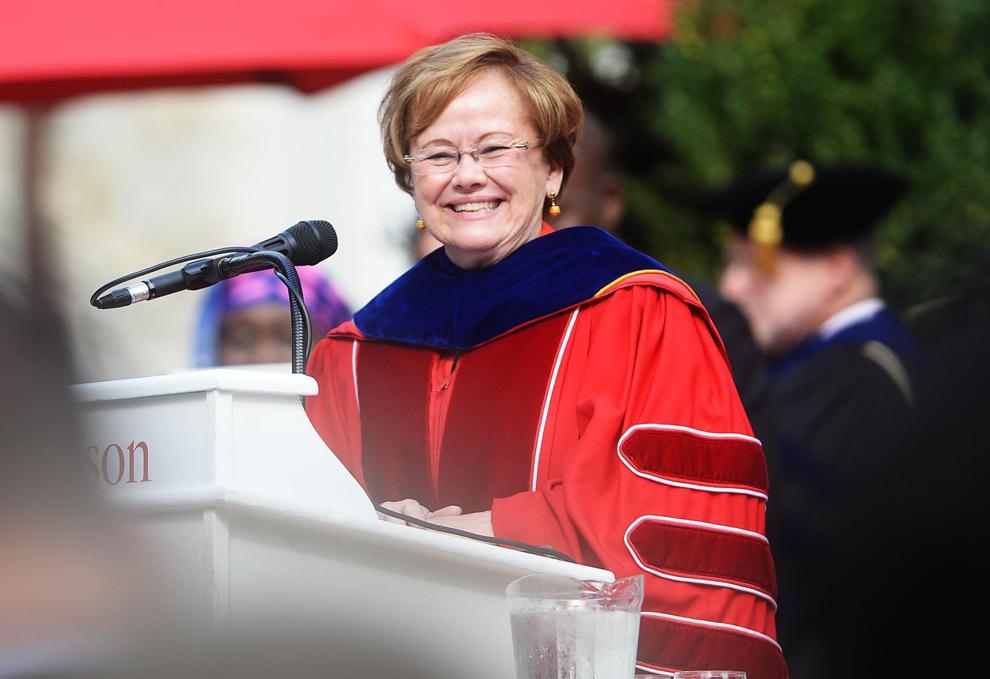 Inauguration of Margee Ensign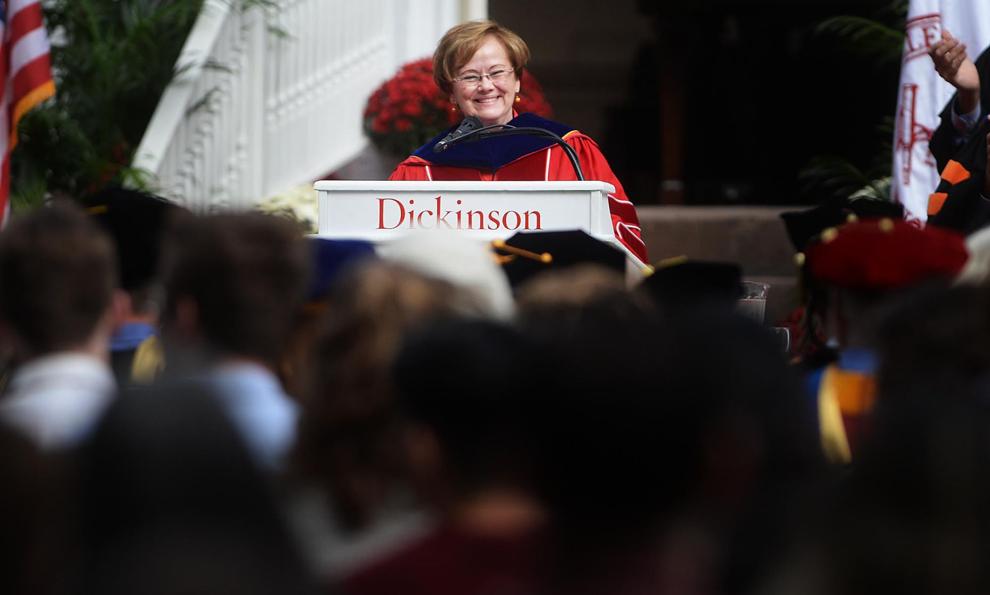 Inauguration of Margee Ensign
Inauguration of Margee Ensign