"I recommend 'Social Security Basics' by Devin Carroll. Written clearly in a well-organized layout of less than 100 pages of '9 Essentials Tha…
As a child, before video games and central air conditioning, I would sometimes complain to my mother: "There's nothing to do!" Since in any se…
COVID-19 caught many of us by surprise ivn March. Who honestly imagined that COVID-19 restrictions would remain in effect for more than four months?
"Viewing grief and mourning as a problem diminishes the value of this natural process, which helps us adapt to the pain of loss."
"While few in the United States would question the value of the ability to chart one's own course in life, self-determination must also recogn…
How far may individual expectations of confidentiality be compromised to enable public health authorities to track those who have been exposed…
No one who uses credit cards, has a Social Security number or shares information on social media is entirely immune from scammers or identity …
"Society has minimally invested to protect the lives of older people in nursing homes; and families are denied access to visit nursing home re…
"They have not allowed a diagnosis of Alzheimer's disease to dampen their enthusiasm for life."
"They have not allowed a diagnosis of Alzheimer's disease to dampen their enthusiasm for life."
If you want to experience the journey from the beginning, you may read the first four parts of the story here: https://keystoneelderlaw.com/el…
"The lawyer explained that, generally, gifts between parents and children would violate the Medicaid rules and could result in financial hards…
"Bill was curious why Regal would not have told him about the ability to obtain Medicaid, but instead told him that he would need to pay $375 …
"If either Bill or Sue would die while the other spouse was in a long-term care facility, their present wills would expose their life savings …
For the next five weeks, this column will tell the story of how an array of our elder care law services helped one family over four years.
The death of a loved one comes with grief that is compounded by the stress of end-stage medical decisions and planning a funeral.
Are you one of the 92% of Americans who believe that discussions regarding end-of-life issues are important?
During Monday evening's daily COVID-19 briefing, Vice President Mike Pence said that "this will be a week of heartache and hope." By the grace…
The reauthorization of the Older Americans Act (OAA) was quietly signed into law by President Donald Trump last week.
I heard a news story on the radio recently about an emergency room doctor who woke up in a cold sweat thinking about how long it had been sinc…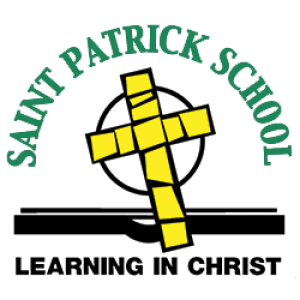 Giesswein Plastic Surgery
Having a parent or other loved one in a nursing home or personal care facility can stir up many difficult emotions.
I realized that instead of critiquing the response of our political leaders or judging what other organizations could and should do, it is now…
Trusts are commonly misunderstood, especially when it comes to protection from creditors.
Older adults are prime targets for fraud and scams for a variety of reasons. For example, they may be lonely and more willing to speak with st…
Valentine's Day is now in our rear view mirror, but expressions of love are continually evident in the lives of family caregivers of older adults.
Aging, although often defined by stereotypes, has an individual look and feel for every person. The changing demographics of American society …
The Democratic candidates for president in 2020 have presented various suggestions for improving Medicare policy. Here's where they stand.