"As we turn the calendar to May and highlight 'Older Americans Month,' older adults in our society continue to battle the stigma of ageism."
"Before you decide to put your home in an irrevocable trust, it is important to have a basic understanding of what you are doing and why."
"After a year in which the news constantly focused on certain health care decisions, some may wonder whether it's necessary to recognize Natio…
"Given the encouraging data from vaccinated people, and the threat from COVID variants, it is a good time to get off the fence and get vaccinated."
"For many families during economically challenging times, the lines between ownership of parents' and their children's resources become blurred."
"Many families call us when a parent experiences a crisis and can no longer safely reside in the family home. For various reasons, these adult…
"SSI is sometimes confused with the benefit we will cover today, which is Social Security Disability Insurance, or SSDI."
"The government provides a couple of different income benefits for children and adults who are disabled. These benefits are available through …
It has been a year since the first two confirmed cases of COVID-19 in Pennsylvania were announced by Gov. Tom Wolf. This led to his order to c…
"What would happen to your pets if you suddenly became unable to care for them, or even make decisions about their care?"
"The Humane Society of the United States estimates that 50 percent of U.S. households have at least one dog and 34 percent have at least one cat."
"Despite a general understanding about the purposes of a will many adults have not completed this basic form of planning."
"The real irony in all of this is that the most effective way to be a wise control freak is to plan ahead and create foundational legal docume…
"Perhaps the greatest mistaken fear that we hear is that 'they' will take the home of a person who qualifies for Medicaid to pay for nursing care."
"As grandparents think about their legacy and the ways they can show love and support even after their own lives end, it is important to consi…
"Hope for your future involves having a vision, feeling empowered to reach the vision, and actively pursuing the vision."
How you approach this fresh start can make a significant difference in the course of the year ahead, and every year after that.
"Whether you have 10 years or 30 years remaining, here are things you should make it a point to do in 2021, especially if you have not done so…
"As with Santa's sleigh of presents, there is no limit to the source from which gifts of love, hope and faith are supplied to be given freely."
"Holiday festivities may intensify feelings of sadness and loneliness, especially if this is the first year without a beloved family member or…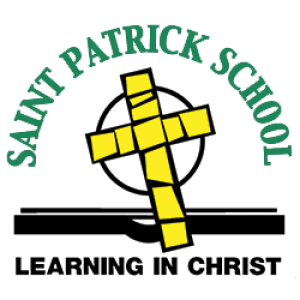 Giesswein Plastic Surgery

"When one spouse realizes that the other is in a state of decline, there are a few first steps that should be considered."
"Many people suffer from mental health conditions throughout the year. As people age, the detection and treatment of mental health conditions …
This year has provided all of us with a greater appreciation for the presence of loved ones in our lives, familiar routines and financial stab…
"It is critical that parents and grandparents give careful thought to any gift of money or bequest in an estate plan when the recipient has sp…
Cognitive impairment, whether the result of dementia, stroke or a traumatic brain injury, complicates the grief process in several ways.
"The responses and overall effects of these losses vary from individual to individual, however a common denominator in all situations of loss …
This week's article will explain why the best option for the family home is usually to sell it soon after it has become empty because the pare…