Camp Hill's Julia Raich reacts after winning the PIAA Class 1A girls soccer championship over Shady Side on Saturday, the team's first state title.
Colts beat Exeter Township 24-0, will face Cocalico in district championship game.
Thundering Herd senior caps cross country career with best state medal in her tenure and talks about her race and season.
The decorated Northern senior talks about her record-breaking race Saturday morning at Hersheypark's Parkview Course that made her the first M…
Highlights from Trinity's win over Mechanicsburg in boys lacrosse Tuesday along with interview of Danny Scott.
The Wildcats senior ran a 15:58, exceeding expectations in his final state championship appearancs.
Starliper finished in 17:50, beating the field by 52 seconds for the Class 2A girls title. Northern finished fourth as a team. 
Barrett ran for 184, Yurchison for 140 as Polar Bears racked up 440 ground yards.
The junior ran for a monster game in the season finale as the Patriots thumped the Wildcats on the road for the second win this season.
Camp Hill keeps its unbeaten season going with a win over Trinity.
The Penn State-bound senior answers some trivia questions about his four years against the Bubblers and talks about his pick-six at the start …
Panthers post 21-13 win to snap two-game skid.
Lower Dauphin controlled ball movement and shut down Mechanicsburg defensively to get the shutout win.
The Northern sophomore ran a 16:50, one of the top two times in the nation so far this year. Her post race interview.
Fadness scored his first career varsity touchdown in a 21-7 victory that keeps the Mustangs in a tie for first in the Mid-Penn Colonial.
Carlisle drops a tough one in games of chances to Chambersburg.
Northern plans to trust the process after tough win against Boiling Springs.
Polar Bears sophomore back discusses his team's 34-7 upset over the Bulldogs in Week 4.
Trinity (3-1) dominates all facets against Boiling Springs, with Tre Moody rushing for 222 yards.
Camp Hill relied on lucky bounces to notch the OT victory against Trinity.


Giesswein Plastic Surgery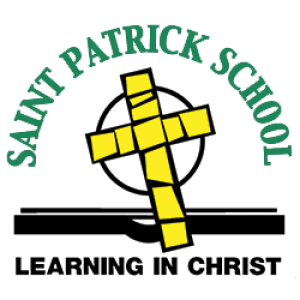 Wildcats seniors Dylan Smith and Jermaine Hull, plus sophomores Joseph Bruno and Will Hoover, discuss Friday's 33-30 win at Northern.
Ethan Lee and Peyton Bechtold lead Bulldogs to 31-19 victory over rival Boiling Springs.
Gilliam dominated gridiron and wrestling mat for Bulldogs in 1990s before becoming standout lineman at West Virginia. He died unexpectedly in …
East Pennsboro relied on their motto to keep it together in a 1-0 victory over Camp Hill to remain undefeated.
Sulich ran for 144 yards and both touchdowns as Herd improve to 2-0.
The Penn State-bound senior reacted to high praise from a former Eagle and talked about the 35-0 shutout.
Chris Frey's boys have outscored foes 196-14 through 14 games this all-star season