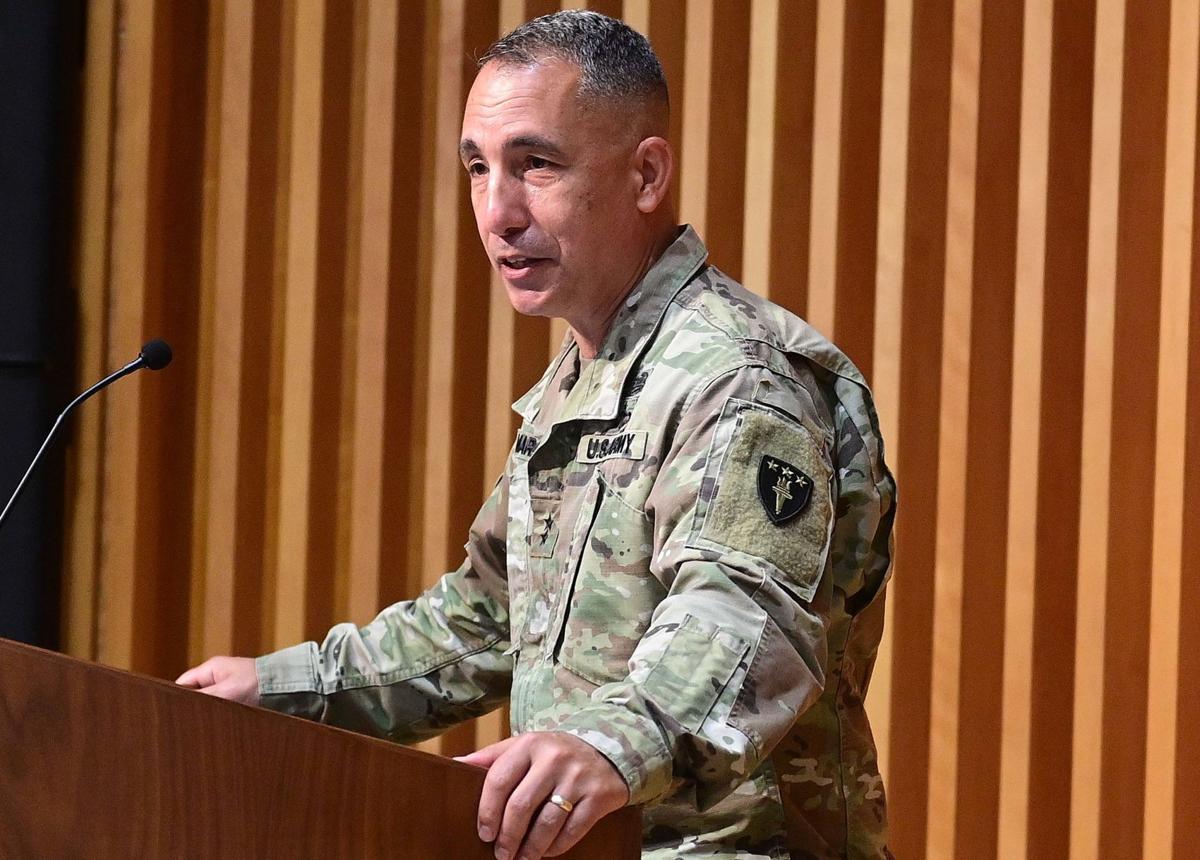 Maj. Gen. Stephen J. Maranian has been reinstated and is back on duty as commandant of the Carlisle Barracks and U.S. Army War College, post spokeswoman Carol Kerr confirmed Wednesday afternoon.
In a news release issued Wednesday morning from U.S. Army Public Affairs, the Army announced that an investigation has determined no probable cause exists to support an allegation that the career officer committed an offense of abusive sexual conduct prior to assuming command of the local installation.
The probe by the Army Criminal Investigation Division was led by a civilian who has conducted more than 700 sexual assault investigations in the past 18 years, according to the news release.
"Sixteen witnesses were interviewed, several multiple times, in an effort to develop evidence to determine if there was probable cause to substantiate the allegation," the release reads. "After CID completed the investigation, they referred the case to an independent special victim prosecutor, as well as a former civilian prosecutor with 30 years' experience who works as a highly qualified expert for the Army."
Both experts determined that evidence was insufficient to establish probable cause that the offense had occurred.
"The decision regarding probable cause was completely independent of any command influence and was not presented to any commander for a disposition decision," the release reads.
Maranian was suspended in February — seven months after taking over as commandant in July 2020 during a change-of-command ceremony for outgoing commandant Maj. Gen. John Kem.
There were media reports in February that the allegation being investigated by the Army was not local to the Carlisle post or related to Maranian's position as commandant of Carlisle Barracks and/or U.S. Army War College.
During the investigation, Maj. Gen. David C. Hill served as acting commandant of Carlisle Barracks and war college. Before that appointment, Hill was deputy commander of the Army Corps of Engineers.
Maranian was commissioned into the Army as a field artillery officer in 1988 and is a veteran of recent wars in Iraq and Afghanistan, according to his service biography.
Prior to taking command at the War College, Maranian served as the deputy commanding general for education at the Army Combined Arms Center at Fort Leavenworth, Kansas, Stars and Stripes reported. Maranian graduated from the war college in 2013.
The war college trains Army lieutenant colonels and colonels to lead at the highest levels of national security. Students graduate with a master's degree in strategic studies. The curriculum takes the form of either a 10-month residence course on the Carlisle Barracks campus or a two-year distance education program.