The dog tag ceremony was held in front of the Cumberland County Law Enforcement Memorial in Middlesex Township, which honors Leon Phelps' son,…
The Army is revamping its fitness test.
WASHINGTON — Emilee Seger watched as her home state of Ohio announced that it would open COVID-19 vaccinations to all adults by the end of the…
Dickinson College operated a dating service during World War II that matched co-eds up with air cadets studying on the campus. The college als…
The allegations against Maj. Gen. Stephen J. Maranian were "unrelated to his current position" as commandant of both the post and senior servi…
After receiving its first shipment of the Moderna COVID-19 vaccine at DLA Distribution Susquehanna in New Cumberland, the Defense Logistics Ag…
The surprise attack on Hawaii set in motion a grim determination among local residents as reported by The Sentinel on Dec. 8. Many factories i…
No pharmacy patient has reported a medical concern related to prescriptions.
There were no narcotics or controlled substances dispensed by the machine which had the malfunctioning part, the post announced in a news rele…
Benjamin Peffer Lamberton, a Carlisle native, served with commodore George Dewey during the Battle of Manila Bay. 
The Hampden Township Veterans Recognition Committee will be collecting items on Nov. 21 for care packages that will be shipped to Pennsylvania…
Rotary Veterans Initiative donates $30,000 to Penn State Harrisburg in support of student veterans. 
The pandemic has forced groups to scale back or reinvent ceremonies that commemorate Veterans Day. 
Military suicides have increased by as much as 20% this year compared to the same period in 2019, and some incidents of violent behavior have …
Proud to be a Marine, Vietnam War veteran Joe Novak Sr. stays involved in his community. 
A report released by the Pentagon's Office of Inspector General said leaders have downplayed incidents, not cooperated with civilian law enfor…
Jody Maisano was promoted to the rank of commander. Maisano, a 2000 graduate of Carlisle High School, is currently serving as executive office…
Brutus was diagnosed with cancer in mid-July and, because of the pain Brutus was enduring, he was euthanized on July 16.
As a precaution against the spread of COVID-19, the Army War College at Carlisle Barracks will require all of its students to test for the dis…
At age 57, Kem stepped down Thursday from his post as commander of Carlisle Barracks and the Army War College. His next stop is retirement in …

Giesswein Plastic Surgery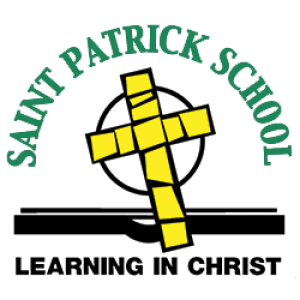 The U.S. Army War College in Carlisle held its change of command ceremony Jul 30, 2020.
Masks or face coverings will be required to enter the building.
There will be nobody screaming in the face of 18-year-old Ellie Hiigel when she arrives Wednesday for training in advance of her first year at…
Seventy years ago, fear over the spread of Communism played into the decision to defend South Korea. 
Amid the COVID-19 outbreak, the Department of Defense has been forced to adapt quickly to comply with guidelines from the U.S. Centers for Dis…
Carlisle High School recently installed a smaller plaque listing 57 new names of Vietnam War veterans who either graduated or attended the school. 
Carlisle plans virtual ceremony Monday morning, which will be streamed live on Cumberlink.com