A report released by the Pentagon's Office of Inspector General said leaders have downplayed incidents, not cooperated with civilian law enfor…
Jody Maisano was promoted to the rank of commander. Maisano, a 2000 graduate of Carlisle High School, is currently serving as executive office…
Brutus was diagnosed with cancer in mid-July and, because of the pain Brutus was enduring, he was euthanized on July 16.
At age 57, Kem stepped down Thursday from his post as commander of Carlisle Barracks and the Army War College. His next stop is retirement in …
As a precaution against the spread of COVID-19, the Army War College at Carlisle Barracks will require all of its students to test for the dis…
Masks or face coverings will be required to enter the building.
There will be nobody screaming in the face of 18-year-old Ellie Hiigel when she arrives Wednesday for training in advance of her first year at…
Seventy years ago, fear over the spread of Communism played into the decision to defend South Korea. 
Amid the COVID-19 outbreak, the Department of Defense has been forced to adapt quickly to comply with guidelines from the U.S. Centers for Dis…
Carlisle High School recently installed a smaller plaque listing 57 new names of Vietnam War veterans who either graduated or attended the school. 
Carlisle plans virtual ceremony Monday morning, which will be streamed live on Cumberlink.com
Across the military, uncertainty about future jobs or college opportunities is driving more service members to re-enlist or at least postpone …
WASHINGTON (AP) — Seven World War II veterans, ages 96 to 100, joined President Donald Trump at a wreath-laying ceremony Friday to commemorate…
WASHINGTON — Reports of sexual assaults across the military increased slightly last year, with the Air Force showing the biggest jump of all t…
Though holding steady at about 60 members, the average age of volunteers is in the late-60s or early 70s, said Joe Newsome, 80, a retired Army…
The employee was receiving treatment at a local hospital.
New Cumberland Depot continues to operate under COVID-19 protocols 
Carlisle Barracks implements protocols that limit access to certain services while keeping the public and its personnel safe 
The majority of the Navy depot labor force is working remotely from home or on a offset schedule while on base 
Despite the coronavirus, the timetable advances on the project to replace Root Hall at Carlisle Barracks with a new academic building. 


Giesswein Plastic Surgery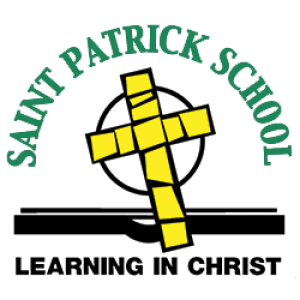 Starting Thursday, entry to Carlisle Barracks is restricted to Department of Defense ID card holders and those with authorized guest passes 
Carlisle Barracks Golf Course is no longer open to the public. Barracks leadership said its taking extra measures to sanitize equipment at the…
The Pentagon is already helping combat the coronavirus outbreak in the United States and is considering ways to do more.
The Army Tuesday awarded an $85 million contract for a new academic building to replace Root Hall on the campus of the Army War College. 
Letterkenny Army Depot in Chambersburg announced in a news release Thursday night it will lay off or reassign up to 323 contract workers begin…
Paul Eichelberger had less time than he could possibly imagine.
Failure was not an option on the bloody beaches of Normandy.