Inspire: Women in Leadership in Cumberland County
Nine stories of women making a difference in leadership roles in their Cumberland County communities.
Cheri Bechtel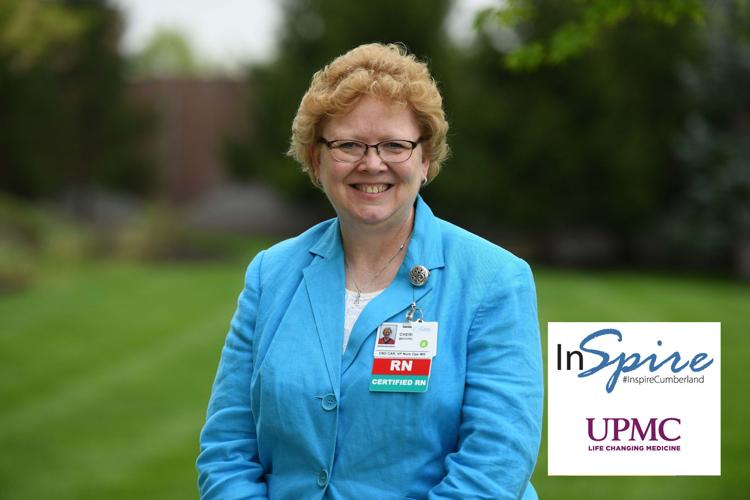 Inspire: Bechtel brings experience to nursing leadership
Cheri Lynn Bechtel began her career as a staff nurse, became a charge nurse and then a clinical manager "way back in the days of Polyclinic" before that hospital merged with Harrisburg Hospital.
Then she became the nurse manager of the cardiothoracic post-op unit. After 15 years there, she moved to the West Shore Hospital as its director of nursing.
"Last February, I was asked to come here as the vice president of nursing and chief nursing officer to help integrate Carlisle into UPMC Pinnacle and help grow this team," she said.
Her role as vice president of nursing operations, UPMC Pinnacle West Shore, and chief nursing officer, UPMC Pinnacle Carlisle, doesn't leave as much time for hands-on patient care, but Bechtel does take the time to visit the floors and help with procedures, answer call bells and interact with patients, even helping them to the bathroom.
And she does so with a purpose.
"You need to understand what you're advocating for. You need to understand what I'm asking the staff to do," Bechtel said.
As she works on standardizing the nursing practice across the hospitals, Bechtel said she has to build trust among the employees and listen to discover what had been done in the past.
"As things change in the organization and we're doing things differently, you have to know the why behind it. You need to be able to explain the vision," she said.
Integrating the staff means bringing retirement and entry level nurses together to meet the needs of each generation, Bechtel said. Family and a healthy work environment are important individually, but it's also important to have a healthy balance of the two.
"As they come to work I want them to be challenged, innovative, be able to give the patient a good experience, but I want them to have a good experience in their work life too," she said.
There are challenges in the profession. There aren't enough nurses. Health care reimbursements are changing. Outpatient care is becoming more common than inpatient care. Technology is becoming more central. Bechtel has to keep up with all of these changes.
"That's the visionary part of my role having to anticipate what's going to happen in the future, what are those changes, what are the needs of the nurses," she said.
In a sense, that brings her career full circle.
"My role allows me to go back to why I got into nursing: to take care of people. I take care of patients and I take care of my staff," Bechtel said.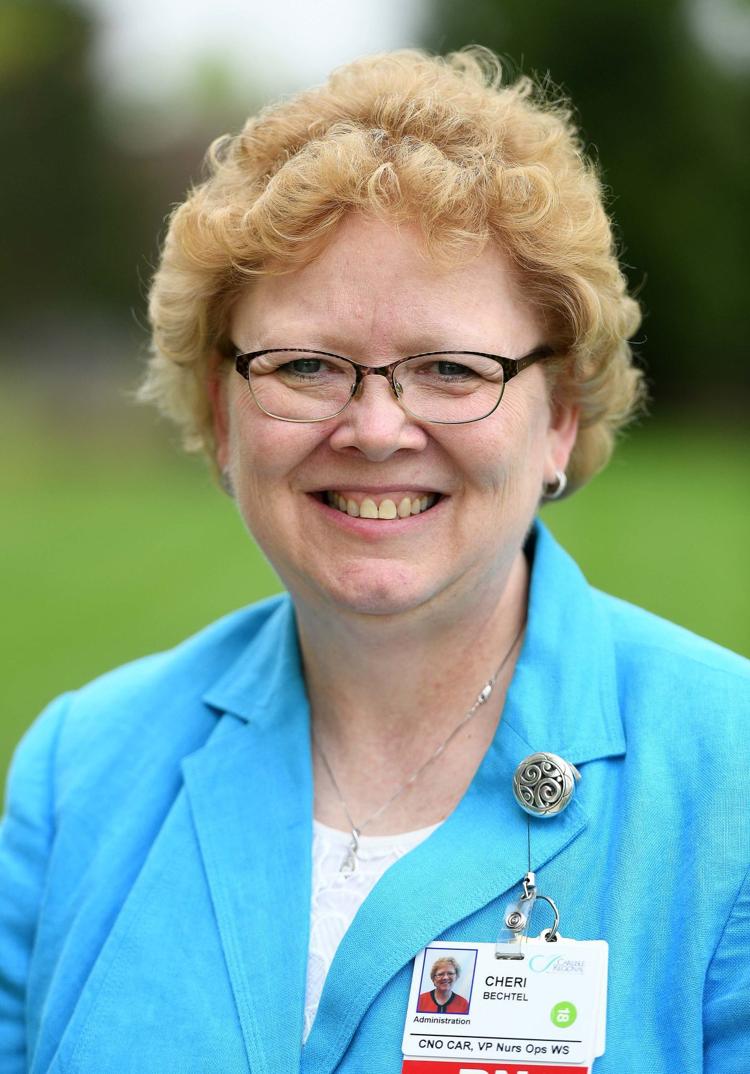 Cheri Lynn Bechtel
Family: Lee Bechtel, husband, just celebrated 30th wedding anniversary. Kayla Sorrell, daughter; Joshua Sorrell, son-in-law; Wyatt, Adalyn and Olivia, grandchildren; Ryan Bechtel, son; Heather Bechtel, daughter-in-law; Harper, granddaughter.
Profession: Vice president of nursing operations UPMC Pinnacle West Shore; chief nursing officer, UPMC Pinnacle Carlisle.
Where you live now: Halifax
Q. What do you like best about what you do?
I really like that my current position allows for me to stay connected to what brought me into nursing in the first place. It allows me to take care of people. In my current position, everything I do is connected right back to providing the patient with the best experience and high quality care. I have the opportunity to advocate for the patient, family and the staff I work with. It is my role to assure that the nursing staff has the resources they need to provide the care. I also enjoy mentoring novice nursing staff. I can help develop the nursing leaders of the future.
Q. What is the toughest challenge you face?
The toughest challenge that I face is recruitment and retention of nursing staff. It seems that over the past five years the nursing shortage has become more intense. It has become harder to recruit the staff needed to meet the needs of our organization and then to retain them. This is impacted by several things: local health care competition for a small pool of nurses and generational challenges in nursing. Currently we have nurses from multiple generations in the workforce. Each generation has different needs and wants. We must figure out how to keep the experienced generations in the workforce and how to help the new generations transition into the workforce.
Q. What do you like best about working or living in Cumberland County?
Even though I don't live in Cumberland County, it feels like home to me. I have worked in Cumberland County for the last four years and I see it as my community. It is a community that cares about the people who live there. There are so many people in the community that give back to the community to support others in need. There is history, culture and places of worship that are inviting. I see pride in the people who live in Cumberland County. It is a special place. I really love that I can be a part of building UPMC Pinnacle West Shore and UPMC Pinnacle Carlisle to be places where this community can get the highest quality health care they need and deserve.
Q. What are the key elements you see in effective leadership?
Integrity is essential in leadership. I feel that a leader should be consistent, open and honest. This builds trust with others. A leader must be able to effectively communicate. They must be able to listen, to understand, and to articulate their thoughts through verbal, nonverbal and written communication. A leader must be visionary and innovative. A leader must be able to see beyond today and be able to plan for the future. A leader must be able to empower others and inspire them to be part of what they are trying to accomplish. A leader must be able to inspire others to be the best they can be and a leader must be able to help others grow and develop. A leader must be willing to trust others and delegate the work. A leader must be humble and able to acknowledge when they are wrong and apologize.
Health care is ever changing and the work to be done will continue to evolve with the change. I really believe that along with that there is a lot of work to be done in workforce development. We need to spend time helping to build the pipeline of health care workers of the future. I truly believe this needs to be a high priority for health care leaders of today. We need to expose young children to health care jobs at an early age to plant the seed for future job opportunities. We need to develop education and training sites to support these jobs, to help our future health care workers to get the skills needed to perform the jobs of the future. Health care jobs of the future will more than likely look different. We, as leaders of today, must be innovative to help define those jobs and the skills needed to do those jobs.
Nicole Deary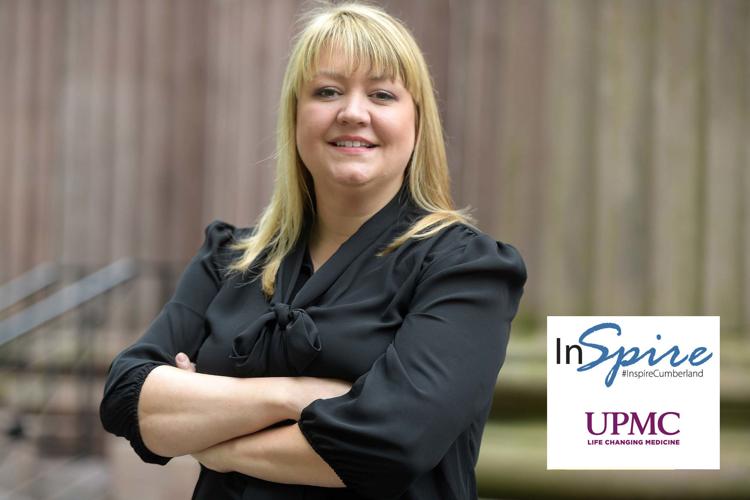 Inspire: Deary works to inspire more leaders in director role
Nicole Deary admits she's something of a personal development junkie.
That can pertain to her own success taking on a leadership role in her mid-30s, as well as her interest in helping to shape future leaders of the community.
As Leadership Cumberland prepares to celebrate 30 years of developing leaders in the workforce, nonprofits and the community at large, Deary will celebrate two years as its executive director. It took very little time for Deary to see Leadership Cumberland for the opportunity that it was.
Deary worked at the Carlisle Area Chamber of Commerce when she enrolled as a fellow at Leadership Cumberland to take classes on becoming a better leader. An off-hand comment to then retiring executive director Bets McManus turned into a phone call from a board member and the possibility of stepping into McManus' shoes.
"I'm pretty extroverted and love being around people," Deary said. "I'll help about 35 new people every year connect with the community. Hopefully, I'll inspire them to be a better version of themselves."
Deary is a one-woman tour de force as the only employee of Leadership Cumberland. Despite the workload — or for Deary, because of those challenges — she finds joy in completing the mission of the organization by connecting community members with nonprofits. By the time the class of community members graduates from Leadership Cumberland, Deary estimates about 80 percent will stay on either as a volunteer or board member of a nonprofit somewhere in Cumberland County.
"I want to break down any stereotypes" that people have of board members, Deary said. "People think, 'Oh, it's only for millennials.' But it runs the gamut. We have people in their late 20s to late 50s. I like that there's a diversity to the class."
Deary is also passionate about mentoring women, which she does through the West Shore Chamber of Commerce where Leadership Cumberland shares a space. She notes that 60 percent of this year's Leadership Cumberland class that graduates in June are women.
With Leadership Cumberland maxing out at 35 students for the first time this year, and as Deary also works on a strategic plan with the board of directors, she's hopeful about where this work takes her.
"There's a part of me that loves that every day is new," she said. "It's never a dull moment, for sure."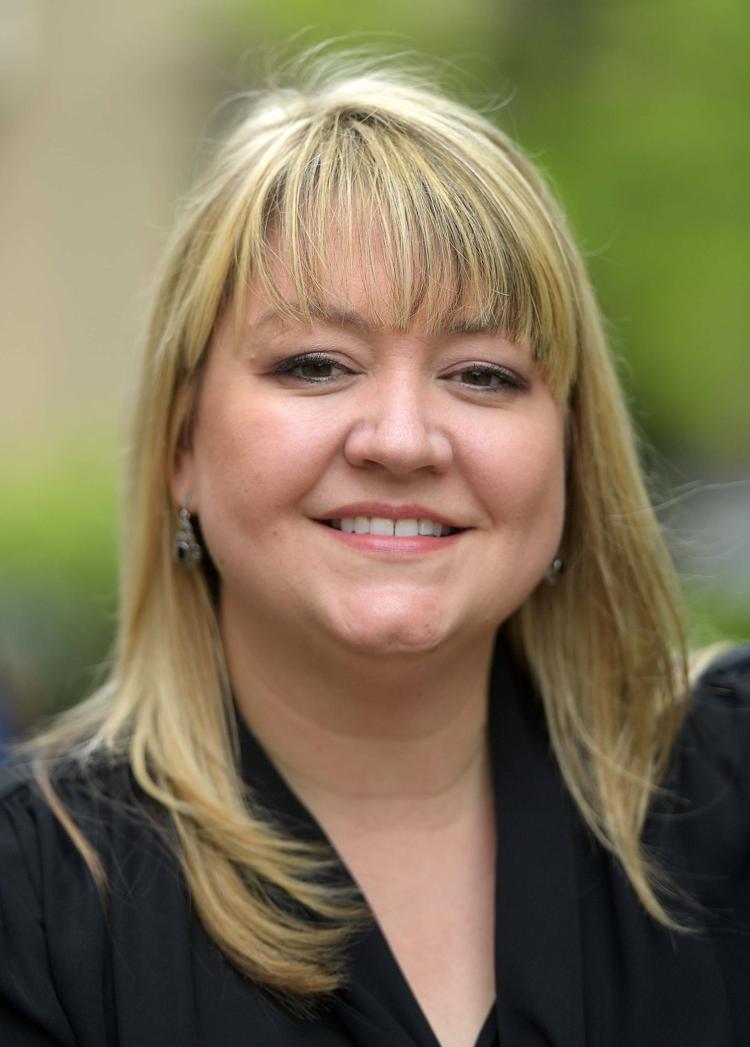 Nicole Deary
Family: Husband, two children and two dogs
Profession: Executive director of Leadership Cumberland
Where you live now: Carlisle
What do you like best about what you do?
Inspiring people to become the best version of themselves.
What is the toughest challenge you face?
Capacity building. Right now, I am a staff of one supported by a board and working committees. I'd love to see us offer more programming and support to our nonprofit community. To do that, I need more help and finding the resources to fund another position is challenging.
What do you like best about working or living in Cumberland County?
The sense of community. I'm always amazed at how well everyone takes care of one another.
What are the key elements you see in effective leadership?
There are so many elements that create effective leadership; trust, respect, humility. But I think to be really effective you need to be self-aware. What are you strengths and weaknesses? How do you communicate and handle conflict? The only person we truly control is ourselves. You have to lead yourself well before you can really lead others.
"Yesterday I was clever, I wanted to change the world. Today I am wise, so I am changing myself." -Rumi
Change the world ... one class at a time.
Inspire: Danielle Conway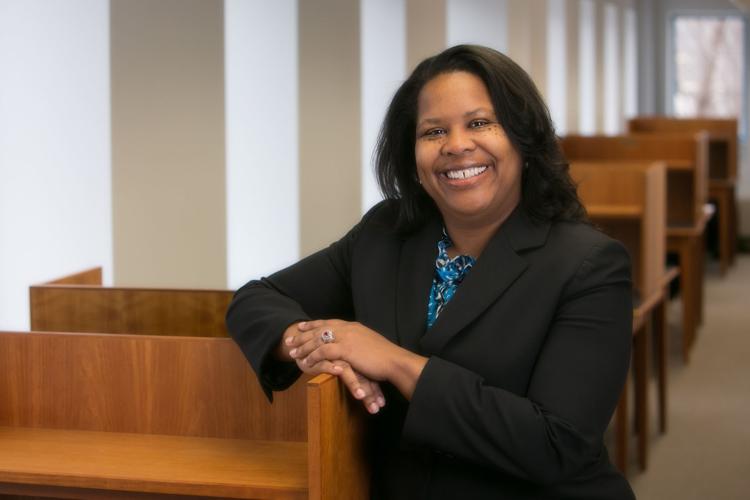 Inspire: Conway transitions to new leadership role at Dickinson Law
The common thread through all of the leadership roles Danielle Conway has held can be boiled down to a sense of truth and authenticity about yourself and how you fit into that organization.
"You have to assess the needs of an organization or an enterprise. If that organization or enterprise resonates with your authentic voice, then that's a good fit," she said.
Earlier this year, Conway found Penn State Dickinson School of Law to be a good fit. She starts her duties as dean of the law school July 1.
Conway makes the transition to Carlisle from her position as dean and professor of law at the University of Maine School of Law. Previously, she served for 14 years on the faculty of the University of Hawaii at Manoa, William S. Richardson School of Law. Her leadership experience includes 27 years in the U.S. Army from which she retired as a lieutenant colonel.
There's a lot of learning involved taking on a new role because leaders don't just land on an organization, Conway said.
"Any leader who comes into a well-functioning organization has to quickly become aware of the assets available to her and how to deploy those assets in the most productive and most meaningful way," she said.
Conway believes people will adapt to a leader when they know that the leader is being authentic and has not only a clear view of where the organization is headed and what each member of the community can contribute to move the organization forward.
Building that community spirit requires a leader with numerous qualities, Conway said. Leaders have to be accountable, transparent and motivating. The leader has a vision, makes sure the vision is spread across the organization, helps people find themselves in the vision and helps people implement the vision.
The leader must also have the will and capacity to include people in the successes while taking responsibility for the failures, Conway said.
"Leadership is not exclusive. There are many, many ways in which to lead. I find, personally, leading by doing is an extraordinary skill set and the more that a person learns about his or her discipline, the more wisdom one attains, the more prepared one will be for a leadership role," she said.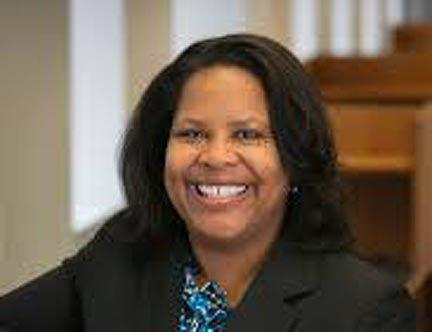 Danielle M. Conway
Family: Spouse, Emmanuel Quainoo, and son, Emmanuel Quainoo III.
Profession: Dean and Professor of Law
Birth place: Philadelphia
Where you live now: Carlisle
Q. What do you like best about what you do?
I love to see the "aha" moment — the epiphany — on a student's face when s/he gets the point about the information you have conveyed.
Q. What is the toughest challenge you face?
The toughest challenge I face is convincing people to table their stereotypes and biases so that they can experience, with greater objectivity, the truth of the other.
Q. What do you like best about working or living in Cumberland County?
I am moving to Cumberland County on July 1, 2019. The best thing about living and working in Cumberland County is that I was able to buy a home in the crazy hot market that is Carlisle!
Q. What are the key elements you see in effective leadership?
The key elements of effective leadership are transparency, integrity, accountability, authenticity and humanity.
More than can ever be accomplished in one lifetime, which means grooming the next generation of service leaders now.
Anne Couldridge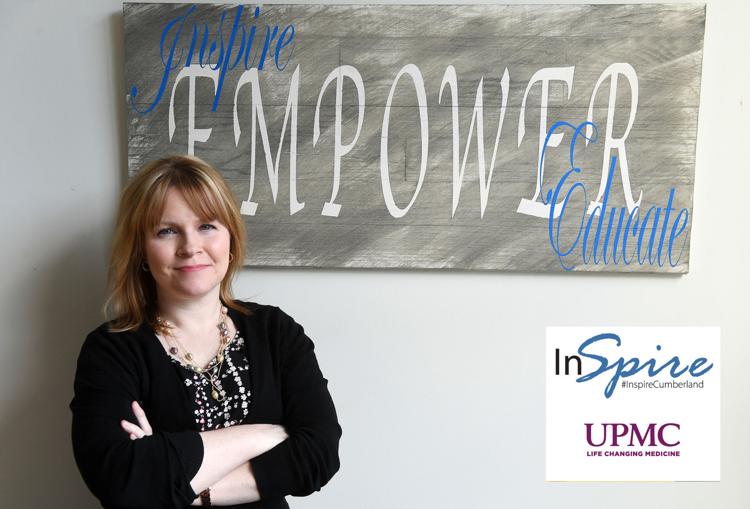 Inspire: Couldridge's desire to help fueled path to leadership
For Anne Couldridge, the road to leadership began with a helpful chat in a parking lot.
The New York City native was new to the Carlisle area when a fellow mom mentioned that the Arc of Cumberland and Perry Counties could provide advocacy services for two of her sons.
"At the time, Mathew was enrolled at the high school," Couldridge said. "We started to have behavior issues and challenges. Connor was in early intervention."
Mathew became her step-son in 1996 when she married Mark Couldridge, who was serving in the Air Force. The couple had Connor in 2000. Both boys have an intellectual disability.
"When you become a special needs parent, your focus is on getting the best services to help your child," Couldridge said. "Eventually, you start dealing with state bureaucracy and realize that the services you need are very political and dependent on donors, state budgets and nonprofits."
That talk in the parking lot prompted Couldridge to call CPARC, setting in motion a pattern of involvement that saw her advance from a grassroots organizer to an engaged volunteer to the leader of the agency.
Her first step on the road was in 2004 when she became a member of a task force of parents and service providers who took their case directly to lawmakers.
"We were not just saying these are problems," Couldridge said. "We were working towards solutions."
She quickly took notice of the operation of CPARC, which served to motivate her further. "I was impressed. … I felt I should give back to something that has helped me."
Couldridge became a volunteer in 2005. Two years later, she started serving on committees. Three years after that, in 2010, she joined the CPARC board of directors.
"I always believed that as I gain knowledge in the field, it was important to give back to the parents who needed the same knowledge," she said.
As a parent and caregiver, she understood the stress and could relate to the work of staff members. Over the years, she attended Shippensburg University as a nontraditional student earning a college degree later in life.
In 2015, the job of director of development opened at CPARC and Couldridge was hired as an employee. She was in charge of the fundraising side of the operation until October 2017 when she became the executive director.
All this teamwork over 15 years with CPARC influenced her leadership style. "I like to work collaboratively and get all perspectives," Couldridge said.
For her, this involves inviting her staff to feel free to bounce their ideas off her with the understanding that some kind of compromise is inevitable.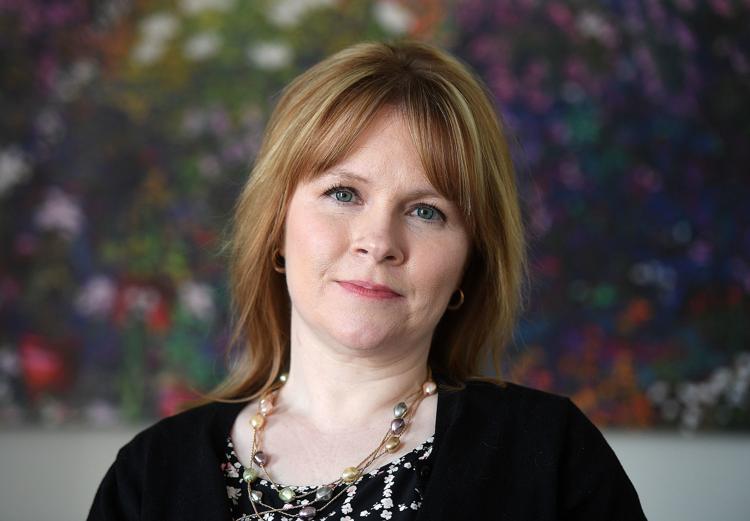 Anne Couldridge
Family: Husband, three sons
Profession: Executive director of the Arc of Cumberland and Perry Counties
Birth place: Bronx, New York
Where you live now: Carlisle
What do you like best about what you do?
I know CPARC is affecting positive change for people with intellectual disabilities and their families. I think the field is at another transition point. It went from institutions to providing community care to further integration into the community and social inclusion.
There is a push that people with disabilities should be employed in the community. We believe in that philosophy. The things we are required to do with the state butt heads with that overall philosophy. What I mean is we can push our individuals to be more integrated in the community but the community has to reciprocate. That is where the challenge and barriers are for us. One thing I enjoy is coming up with creative ways to include our individuals into the community and bring the community to them.
What is the toughest challenge you face?
Within our field, there are not enough direct care workers, the front-line people that are working day-to-day in residential, employment or the day program. They are underpaid for the gravity of the work that is required. That is compounded by the low unemployment rate. We already have a shortage. Now there is even less to pull from. My concern is that we are in a field that already deals with a high turnover rate which can cause instability in the lives of the people we care for. These are issues we take to the Legislature to advocate for the state budget to include $120 million to increase the wages of direct care staff.
What do you like best about working or living in Cumberland County?
Cumberland County is great. It has it all. There is city life. There is country. It's a great place to live and raise kids. We take advantage of the great restaurants and parks.
What are the key elements you see in effective leadership?
Leadership is about having a vision. You have to focus people and processes toward that vision. I think sometimes that comes with vulnerability. You have to put yourself out there to criticisms of the vision and how it's going to be achieved. The proof is in the work and the outcomes. Solutions are not one size fits all. I am lucky to have a great team to help me. It's about me adjusting to my team.
For people with intellectual disability and autism, social inclusion and social justice has not been achieved. We will continue to break down those barriers.
Inspire: Ronda Lawrence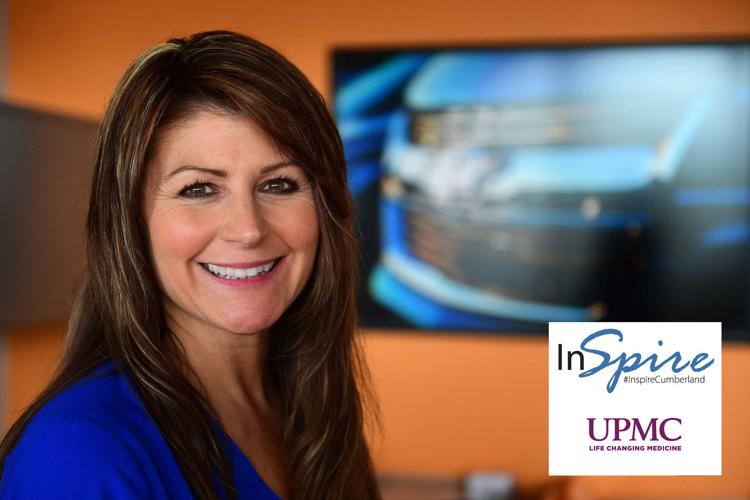 Inspire: Female leadership an asset for Lawrence Chevrolet president
Ronda Lawrence is a woman in a man's world — and that's good news for many of her customers who feel the same way.
"There are plenty of women who come in who have recently gone through a divorce or are recently widowed who are terrified that somebody is going to try to take advantage of them," Ronda Lawrence said. "And I do think that's something I can bring to the table, in making them feel comfortable and non-threatened and help build trust."
Lawrence is the second generation leader of family-owned Lawrence Chevrolet at 6445 Carlisle Pike, a business started by her father, Gary Lawrence, in 1980. She has local roots, graduating from Cedar Cliff High School and Kutztown University.
As president, dealer, and co-owner, she oversees the entire operation. That sounds complicated, but Lawrence pares it down to two tasks: keeping employees happy and keeping customers happy.
"If people are happy in the work environment, I think it really shows in how they treat customers," she said.
As one of more than a dozen car dealerships along a 10-mile stretch of the Carlisle Pike, Lawrence Chevrolet faces stiff competition and needs something to differentiate itself. That's why being a woman in male-dominated industry can be an asset for Lawrence.
"From a woman's perspective, I see things maybe a little differently and can possibly create a warmer environment for customers and employees than some of my corporate competition," she said.
For Lawrence, leadership also means doing whatever it takes to make something right - even if it wasn't her fault or the dealership's fault in the first place.
"Somebody can get a good, reliable car up and down the Carlisle Pike. I don't think they can be treated like a family member just everywhere," she said. "People here are genuinely happy, and I think it shows."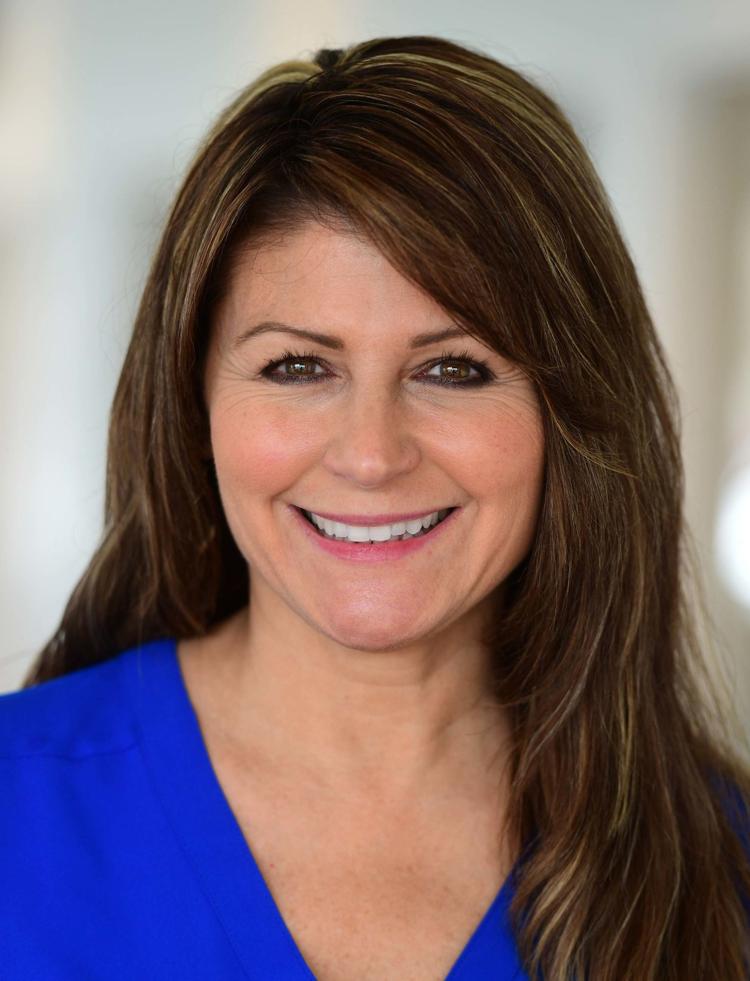 Ronda Lawrence

Family: 24-year-old son, 21-year-old daughter and a goldendoodle named Dixie
Profession: Dealer and President of Lawrence Chevrolet
Where you live now: Mechanicsburg
What do you like best about what you do?
I love meeting people and helping them have an honest and friendly experience when doing business with us.
What is the toughest challenge you face?
The saying, "it may not be my fault, but it is my problem" can certainly ring true. I need to make things right no matter if it's something out of my control or not.
What do you like best about working or living in Cumberland County?
I love the people in our area. We are fortunate to live and work around so many good people in our community.
What are the key elements you see in effective leadership?
Being a good listener. Being honest and fair. And following up and doing what you said you would do.
It never stops! There is always more to learn! Technology and the needs of both employees and customers continue to change. It's important to constantly have an open mind about new ways to improve everyone's experience.
Inspire: Safronia Perry
Inspire: Perry grows into leadership role at Hope Station
For Safronia Perry, Hope Station has always been home. Even so, stepping into the role of executive director shortly before predecessor Jim Washington's death in 2017 presented a new challenge.
"There were people (who said), 'You've got big shoes to fill,'" she said. "So (I'm) trying to live up to that, make sure I didn't disappoint."
Washington was the well-known longtime leader of Hope Station Carlisle, which provides programs and resources for families in the Hope Station neighborhood in Carlisle's north side.
Still, Perry brings her own unique background to the job. She grew up in and still lives in the neighborhood, so she knows what the families she serves are going through. She can identify with the young girls but also young boys, since she raised sons, she said.
Perry draws upon that wealth of experience every day as she helps run the Kids Café after-school snack program and other Hope Station programs, acting as a second mom and grandmother to many of the children.
But in addition to these day-to-day tasks of mentoring youth, taking on the director role means people look to her to speak up about issues that impact her community.
"I feel like there are things that I definitely need to speak on because they are looking to me for direction, they are looking for me to be the voice, not just as an employee here at Hope Station but as a resident as well," she said.
Perry admits she still finds certain aspects of leadership challenging — for example, saying 'no' when necessary to avoid stretching herself too thin. One thing she won't ever say 'no' to, however, is Hope Station itself.
"This is what raised me and what's raised my children and my family," she said. "No matter what I end up doing in years to come…Hope Station is still home."
Safronia Perry
Family: I have 2 sons, ages 29 and 19, my mom, sister and a brother.
Profession: Executive director
Birth Place: Fitzgerald, Georgia
Where I live now: Carlisle
What do you like best about what you do?
What I like best is the fact that I am giving back to the community that I grew up in. We do a lot here and I feel like I'm making a difference. I also hope that little black girls see me and realize they can be in any position they choose.
What is the toughest challenge you face?
Having enough funding is my toughest challenge. We are a staff of two. It is hard for us to do everything that we want to do. Funding would allow us to hire someone else.
What do you like best about working or living in Cumberland County?
What I like best about working here is that it is in the neighborhood that I not only live in, but grew up in. This is not just a job for me. It's a passion. The residents trust me and understand that their children are in good hands here.
What are the key elements you see in effective leadership?
I think one key element is allowing people to see you as authentic, caring, and understanding. Another is understanding that people respond to positive feedback. Leading by example is most important!
What's left to do is inviting more people in the community to get involved. Allowing others' voices to be heard is important in understanding what's needed. What's left to do is empowering others to become leaders.
Becca Raley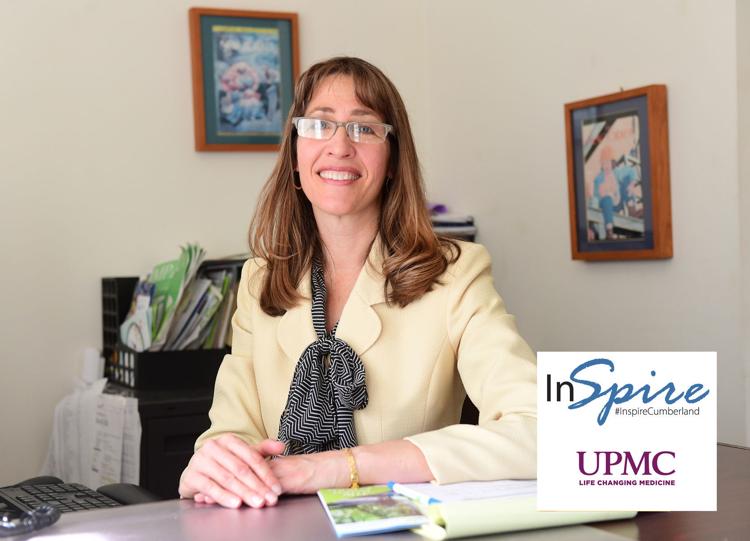 Inspire: Raley finds passion in nonprofit sector
The last thing Becca Raley expected as she studied to become a teacher was that she wouldn't love the job when she finally became employed.
"When I grew up, I wanted to be a teacher. I grew up in a family of educators," she said. "It was the hardest job I ever had."
Working from before sunrise at school to nearly midnight creating lesson plans, it only took a year for her to understand that this wasn't what she wanted.
"I needed a new path," she said.
Raley found her new path in the nonprofit sector through an internship at the now defunct Public/Private Ventures, a social research organization based out of Philadelphia. The internship led to a full-time position as an analyst, and the Carlisle native and Dickinson College graduate finally found her calling.
"It was incredibly exciting. The things we were doing were some of the biggest projects in the country," she said, adding that she would get to travel across the country to lead focus groups on how to better communities. "It was very dynamic."
After 10 years at Public/Private Ventures, however, she wanted something new, a way to connect to the communities she was trying to help. On a national scale, she saw projects proposed, but she never got to stick around long enough to see the results of implementation.
"Here, you'd know when you made a difference. You're held accountable," she said.
"Here" is the Partnership for Better Health in Carlisle, formerly the Carlisle Area Health & Wellness Foundation. She started as the director of grant writing, but it didn't take long before she was offered the position of executive director.
"When I had the opportunity to (get) that role, I knew I'd give it everything I had. I didn't know if I'd be successful," she said. "I had a lot of support from my family and from the board to make it work."
Making it work, so far, has meant fairly substantial changes under Raley's leadership. In addition to the name change, the organization became more involved in helping area organizations with grants — including the group's annual Match Madness event in March — and it expanded its role in health care to address underlying factors, such as poverty.
"The first definition was very traditional. For someone to be healthy, they had to eat healthy food, exercise, see a doctor or dentist … and avoid drugs, alcohol and tobacco. While that's still true and very important, our board has adopted a framework for how we think about health," she said. "Now it means looking at a more specific population that needs greater assistance.
"It was a great organization when I came to it," she said. "The foundation was doing really great work. We're much more of a door-opener to the foundation's resources than a gatekeeper."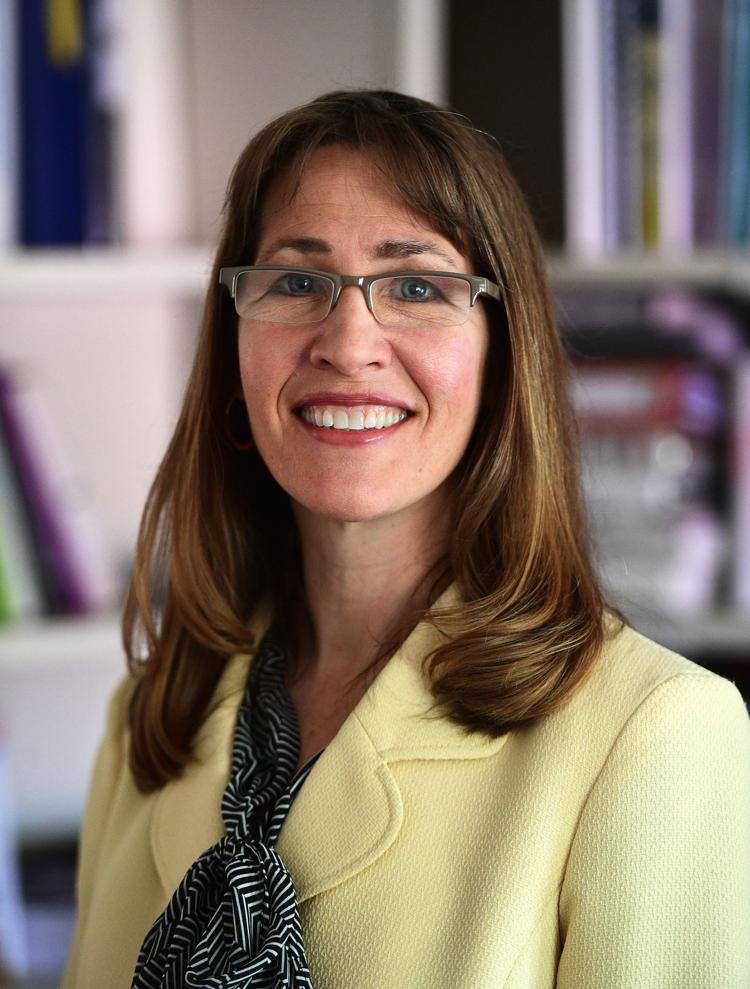 Becca Raley
Family: Husband, Ed, and two daughters, Olivia, 15, and Athena Doty, 11
Profession: Executive director of Partnership for Better Health
Birthplace: Springfield, Illinois
Where you live now: Carlisle
What do you like best about what you do?
I love bringing innovative programs to life, advocating for a place that I care so much about and seeing our communities improve year upon year. Affordable new health services have opened in Perry County, the percentage of residents with health insurance has increased, the number of parks, trails and playgrounds has expanded, and much more. It's exciting to be an integral part of all this. When you work at the local level, it's rewarding to see positive changes happen.
What is the toughest challenge you face?
Doing a few simple things well can have a huge impact on public health. Yet our world is changing at a rapid pace, and there needs to be more collaboration across all sectors to address complex problems like homelessness, hunger and addiction. Policy and system-level changes can have a far greater impact on poverty than quick local fixes and charitable handouts but getting people to invest in this deeper journey is hard.
What do you like best about working or living in Cumberland County?
Coming up through the local schools, I now cherish knowing three-generations of families. Plus, I'm always meeting wonderful new people. Carlisle is such a livable community. I can walk or bike to work and enjoy being a few blocks away from dozens of delightful restaurants, shops, Bosler library and Dickinson. I'm continually inspired by our vibrant arts community. And our many trails, forests, parks and waterways are a main attraction. In the summer, my family spends time at Laurel and Fuller lakes — to have resources like these that are just 20 minutes away is extraordinary.
What are the key elements you see in effective leadership?
Effective leaders need to always be looking forward, placing themselves in new situations, reading and working to understand and shape a future that will benefit everyone. It takes optimism, kindness and passion to help others realize that their skills and contributions are essential to improving our community. Supportive leadership involves thoughtful listening, creating shared action plans, cheering people on, rolling up your own sleeves, and staying focused and organized. I'm often quick with a thank you, honest about difficulties, and when mistakes happen, I apologize.
Our region is rich in resources but not everyone has equal access to the valuable opportunities that are here. Increasing wages would go a long way toward ensuring that more working families have the chance to thrive: This would get at the roots of the challenges that so many low-wage workers face. Containing the rising costs of health care, higher education and housing is just as vital. There's so much left to do, yet as a society we're making steady progress. For me personally, someday, I'd like to volunteer for Teach for America, AmeriCorps or the Peace Corps ... but I have a lot to accomplish before then.
Robin Scaer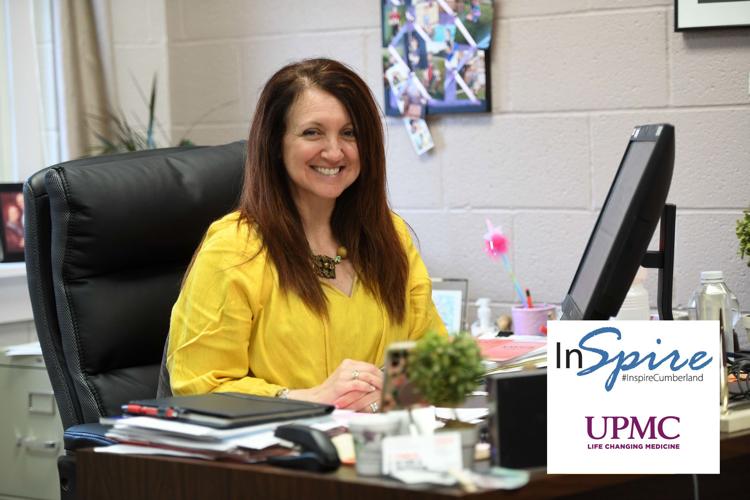 Inspire: Scaer leads YWCA into new chapter
Five years ago, Robin Scaer decided to take the plunge on making her passion into her full-time job.
A long-time volunteer for a number of community groups, Scaer served as a board member at the YWCA of Greater Harrisburg when the offer was made to become the executive director at YWCA Carlisle.
"It really catapulted me into my next career move — that I wanted to lead a nonprofit organization," Scaer said. "So I was able to put that passion together of what my career had been in marketing and marry that with wanting to be in the human service field."
There is no typical day, Scaer said.
"Who we serve and how we serve varies widely," she said, and part of the job is adaptability. The YMCA focuses on social services, particularly its rape crisis program and assistance for abused women.
The nonprofit also runs a number of programs in schools and through other community groups to encourage racial and gender inclusion, and is partnering with more and more organizations in the Cumberland County area to expand its reach.
"You get more done when you're sharing your strengths and moving the dial that way," Scaer said.
While it's never been easy, the landscape for female leaders in Central Pennsylvania is getting better, Scaer said.
"There are many, many strong female leaders and that continues to grow," she said, a trend that helps the YWCA's mission of empowering girls to break gender barriers and seek leadership roles.
"If you can see an image of yourself in that field, it's much easier to pursue," Scaer said.
It's also a matter of the broader community realizing that everyone benefits when those who have been disadvantaged get a chance to use their talents — the core concept of the YWCA's work.
"I think the broader community is at the point of beginning to understand that ripple effect," Scaer said.
Robin Scaer
Family: Married to Robert Scaer, 4 children, 4 grandchildren
Current occupation/profession: Executive Director for YWCA Carlisle
Place of birth: Columbus, Ohio
Current residence: Resides in Mechanicsburg, but lifelong resident in this area having grown up in Carlisle and graduated from Carlisle High School in 1986…Go Thundering Herd!
What do you like best about what you do? What I like best about my role at YWCA Carlisle is being a connector between staff and the community to provide our programs and services throughout Cumberland County. I like the daily positive energy of the team/staff I work with and our commitment to our mission; helping lift up others no matter how long it takes to make that happen. I thrive on the reality that no two days ever play out the same way and that daily challenge is motivating and empowering. I consider myself fortunate to enjoy going to the office every day.
What is the toughest challenge you face? One of the most regular demands is to ensure continuation of funding sources for the various programs and sources we offer on a regular basis. Diversifying our funding streams is critical to our longevity in this community and we are thankful for many longtime and new supporters. But this is no different than many other nonprofits experience as well. Trying to get internal and external stakeholders to view us as a business organization and not solely as a nonprofit ... which is a tax exempt status not a business model ... is something I'm committed to make happen.
What do you like the most about living and/or working in Cumberland County? Who doesn't wish to express pride for where they live? Cumberland County offers so much in terms of work and play offerings and it has been a positive place to raise a family. That doesn't mean I don't want to see the place I call home continue to strive to be better for all of its residents and push for growth and expansion in a way that benefits all not just some. We are each interconnected and dependent on the success and well-being of one another. As the saying goes, "a rising tide lifts all boats."
What are the key elements you see in effective leadership? I believe effective and positive leadership is being a Servant Leader. To encourage and empower those around you to excel, learn, grow and collaborate in a way that is productive not destructive. It gives me great satisfaction to see others performing at their highest level possible and contributing to our agency thus ensuring its future goals. I also strongly believe in trying new ideas and initiatives and helping people learn to be OK with failure or setbacks ... that's how we move forward ultimately by being tenacious and experienced from our past. Promoting the well-being of others and developing their sense of self-confidence and importance in the organization is key to our culture at YWCA.
What's left to do (in terms of community service)? YWCA Carlisle is celebrating its 100th anniversary this year and while we spend 2019 honoring our past and expressing our gratitude for the solid foundation we are currently standing on, we are also grateful for being so well poised for our next historic chapter in Cumberland County. We know we need to always be evaluating our relevancy of our programs and services for the community and responding accordingly. We know we need to keep pushing ourselves to grow, expand and find new ways to help the changing demographic in our county and foster our youth who have so much to give now not just in their future. Complacency is not a plan; we must continue to harness our mission pillars of Eliminating Racism and Empowering Women and Girls so that everyone in our neighborhoods feel confident and supported to become the individuals they are destined to be.
Lindsay Varner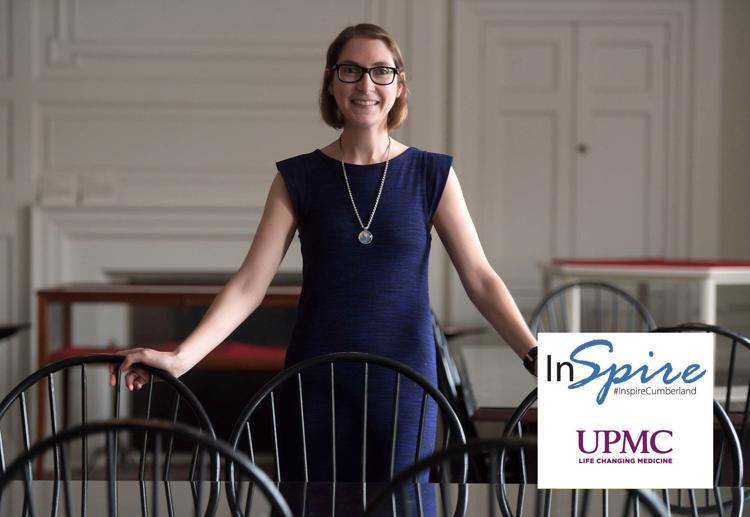 Inspire: For Varner, leadership works best when people are allowed to pursue a passion
Lindsay Varner is not the type of person who tells people what to do.
She sees herself more as a facilitator for volunteers and staff members to carry out with passion the mission of the Cumberland County Historical Society.
"For me, leadership is letting people do what they do best," said Varner, community outreach director. "It's important just to have an open door for people to come in, share ideas and see if we can make it happen. Let people do what they love to do and run with it."
Born in Chambersburg, Varner moved with her family to Dickinson Township when she was in kindergarten. She graduated from Carlisle High School in 2004 before earning a bachelor's degree in history and government/political affairs from Millersville University in 2008.
Varner took a year off during which she married her high school sweetheart before heading to England to study at Durham University. There, she earned masters and doctorate degrees in history. The couple returned to Carlisle in 2015.
Her association with the historical society began when Varner became director of the Heart and Soul Project, which collects stories from residents to gain an understanding of what is important to the community. An outgrowth of the Orton Family Foundation, the local project receives its funding from the Pennsylvania Humanities Council and South Mountain Partnership.
"As project director, I learned it's incredibly important sometimes just to sit and listen, to let people have their say and a voice in something," Varner said. "I've found just being able to be open we seem to be getting a lot done."
A collection of stories from Mount Holly Springs uncovered the plight of the old AME Zion Church on Cedar Street that was a ramshackle remnant of a once-thriving black neighborhood. Today, the church is the focal point of a unified effort to bring to the forefront and preserve what was mostly forgotten history.
Though Heart and Soul revealed that local residents value history and cultural heritage, it also identified a gap that the historical society filled with the creation of its community outreach department in January 2018. One goal is to focus attention on events and preservation activities. The role of the department will expand in the near future to include marketing and membership initiatives.
In recent years, CCHS has developed a Preservation Opportunities Watch List to highlight endangered historic landmarks and landscapes. CCHS has also introduced annual preservation awards to recognize the efforts of individuals and organizations.
When volunteers suggested shaping an event around the theme of a speakeasy, Varner gave them the flexibility to coordinate the whole thing. "I'm very much 'go with the flow,'" she said. "We've had some great success in terms of events just by letting our volunteers and staff members have fun and do what they see best."
Lindsay Varner
Family: Husband, two cats and a dog
Profession: community outreach director for the Cumberland County Historical Society
Birth place: Chambersburg, grew up in Dickinson Township
Where you live now: Carlisle
What do you like best about what you do?
There are so many things that I love about what I do. I like the fact that I get to be out in the community and see lots of fun places across Cumberland County. I get to meet a lot of people doing fantastic preservation and historical work who are really invested in the cultural heritage of Cumberland County and the surrounding region.
What is the toughest challenge you face?
There is so much to do. If you look at a countywide organization in terms of community outreach, there are a lot of different places to reach out to and different aspects to the position. There is some program. There is some preservation work. The events and rentals fall within my department as well. It's a lot of different things to juggle. It does take a lot of work to pull them all together.
What do you like best about working or living in Cumberland County?
I love the history of the area. It's such a privilege to work for the Historical Society and get to not only share that history but research it.
What are the key elements you see in effective leadership?
For me, it's about being willing to listen to other people's ideas and thoughts, especially when dealing with community outreach. I'm working with a lot of different community members and everybody has their own feelings, thoughts and opinions on certain projects and things that are happening in their community.
I would really like to see the county as a whole have a much more active preservation stance. On May 4, CCHS added two more properties to its Preservation Opportunities Watch List. My hope is one day we will not need a watch list, that everyone will see the value of these spaces.
Inspire: Why we spotlight women in leadership
Women in leadership — it's a term that may seem out of touch to some.
I mean, women have been "leading" in some facet for decades, if not centuries, haven't they?
Susan B. Anthony is a pioneer of the women's suffrage movement.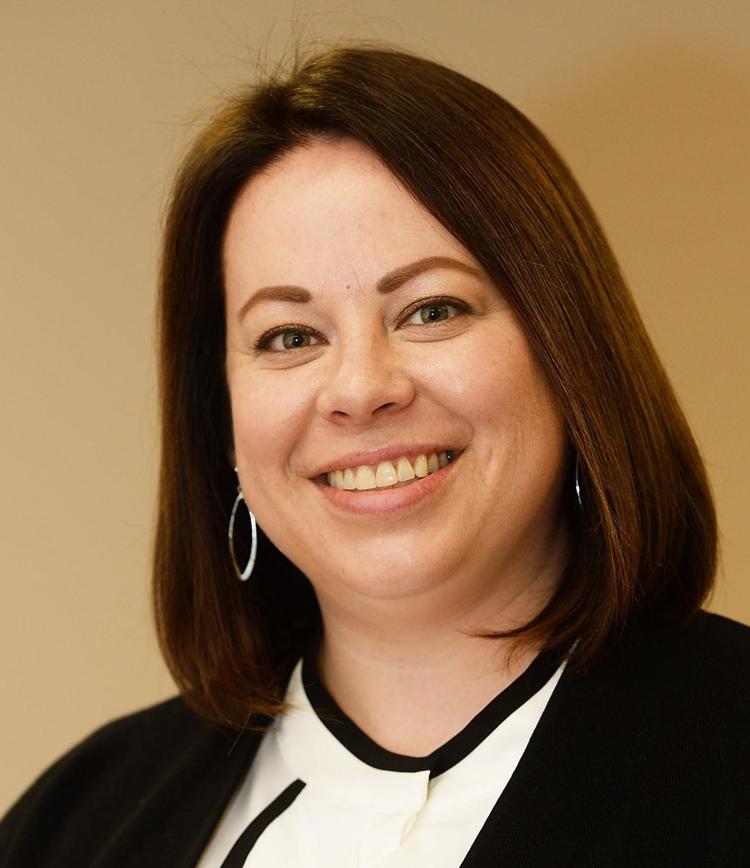 Clara Barton founded the American Red Cross.
Marie Curie is a two time Nobel Prize winner.
Harriet Tubman. Sojourner Truth. Mary Edwards Walker. Helen Keller. Sarah Breedlove. Shirley Chisholm. I could go on and on.
Women have played a pivotal role in the creation and development of our culture and society, so why do we continue to single out their achievements?
It's a good question. A valid question. The answer is simply because we continue to struggle for recognition.
We may not struggle in the same way we did during the time of Susan B. Anthony, but that underlying tension is still there. Lying just below the surface and in some of the most understated ways.
Let me give you an example that will help illustrate my point.
Last week, I attended an event in Harrisburg. I had been invited by a male executive director of a local association along with other males in my same position from around the state. At the start of the event, we were standing in a group, waiting to be introduced to the guest of honor. When he approached, he introduced himself and shook hands with each one of the males in my group. After casual introductions, he started a conversation with the gentleman standing next to me.
Why is that strange, you ask? Because he had completed skipped over introducing himself to me and giving me the same cordial handshake. What I received was a head nod of acknowledgment. A head nod. No handshake. No introduction.
Wanting to receive the same greeting as my male counterparts, I interjected and introduced myself. He seemed taken back, but why? Did he think I was just an assistant to one of the gentlemen? Did I look shy and out of place? I cannot answer, but I can say that this is not the first time this has happened to me, and I am fairly certain this will not be the last.
This example is exactly why we continue to highlight the stories of women. Because we continue to be overlooked, even in the smallest, head-nod types of ways.
The women in these pages not only inspire me as a woman in a leadership role, but also I have witnessed them inspire so many young women in our community. The next generation of women leaders, the next generation to demand more than a head nod.