Inspire: Serving the community in Cumberland County
10 stories of people making a difference in their Cumberland County communities.
Andre Anderson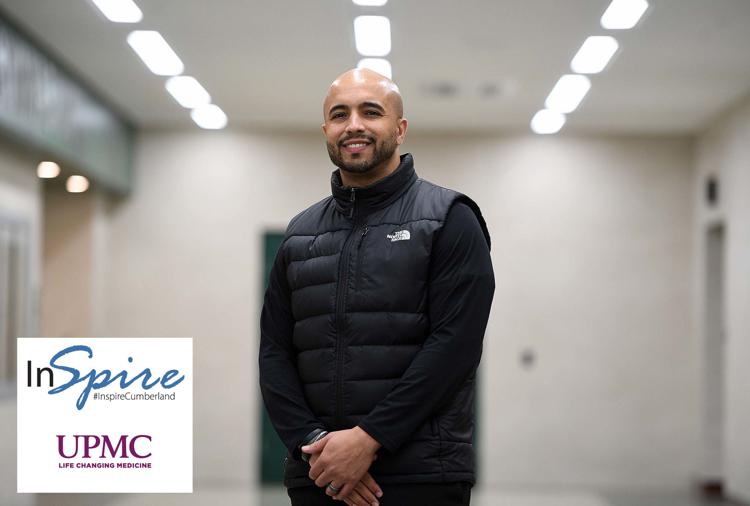 Inspire: Andre Anderson returns home to help kids on and off the court
If not for an unexpected phone call, Andre Anderson may never have ended up where he is.
In 2003, the Carlisle High School graduate had just finished his degree at the University of Vermont where he played for the men's basketball team that reached the NCAA tournament for the first time in the university's history.
Carlisle's then-head varsity coach, hearing Anderson was back in town, called him up to offer him the head junior varsity coaching job.
"I'll be honest, I wasn't' thinking one bit about coaching," Anderson said. "I was going to continue playing for fun and exercise, but I wasn't expecting that phone call."
In 2011, Anderson took over as head varsity coach for Carlisle's boys basketball team — guiding a program that doesn't just win on the court, but also one that creates a family atmosphere and safe haven for players who often face adversity off the court.
He also serves as the program coordinator of the River Rock Thunder Alternative Education Program at Carlisle High School.
"It's a question of peer groups, of family dynamic — do they have both parents in their life, are they going through poverty? You've got to let these kids know that you care, and show that you care. You're going to get better results that way," Anderson said.
"We don't judge them. We don't hold them back and we do our best to help them. Basketball serves as an outlet for a lot of these kids."
The sport also seems to have staying power, even in the modern age. Despite all the distractions of social media, video games and the like, Carlisle still has a strong community that revolves around basketball.
"Any time there's a gym available, there's going to be a group wanting to play basketball," Anderson said.
Anderson didn't envision a coaching career, but now he can't imagine ever leaving it — not necessarily because of the sport, but because of the camaraderie with the players.
"Just to watch these kids grow is huge. You don't really do it for the wins and losses either," Anderson said. "You grow with these kids and become a second father or a big brother or whatever it may be."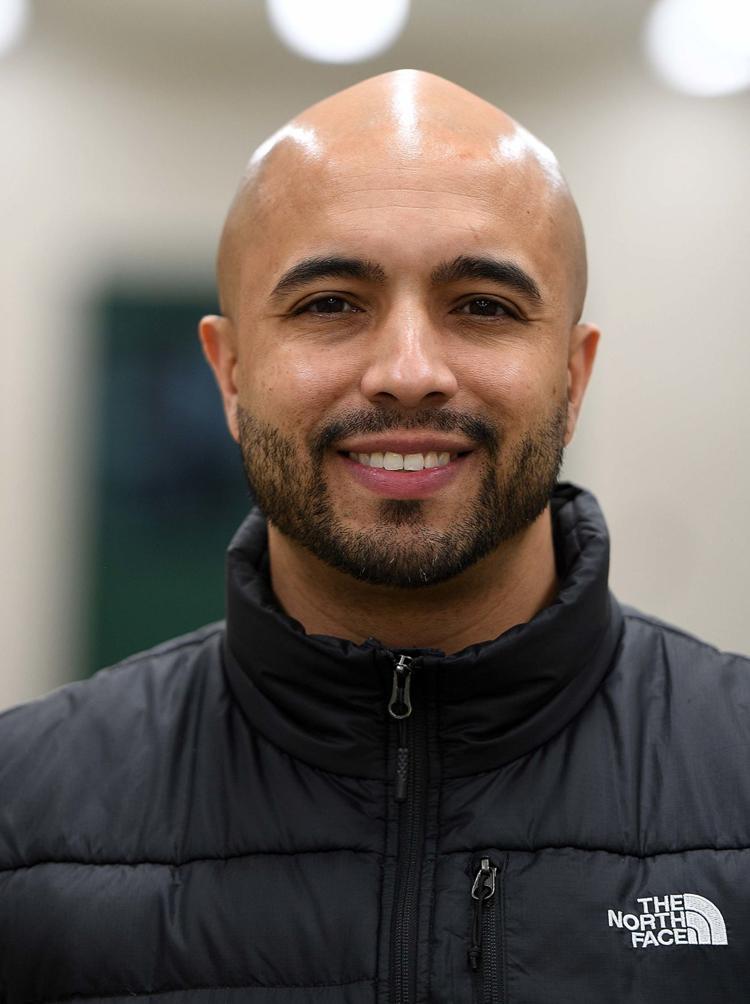 Andre Anderson
Age: 37
Family: Wife, Sofia Anderson, and daughters, Stella and Sienna Anderson.
Current occupation/profession: Head boys' varsity basketball coach at Carlisle High School; program coordinator of the River Rock Thunder Alternative Education Program at Carlisle High School.
Place of birth: Carlisle
Current residence: Carlisle
What do you like best about what you do?
In both my professional job as well as my coaching job I get to work with kids. Both of these jobs provide very rewarding challenges. Knowing that you have the opportunity to impact someone's life (on a daily basis) is really what stands out to me as what I truly like best. I've learned over the years that if you can do these four things (respect, trust, hold accountable, teach) you'll have a good chance at producing positive results (and as I said before, impacting a life or two).
What is the toughest challenge you face?
The toughest challenge I've faced over the years is the time commitment. None of us coaches do this for the money, it's not about that. We do this because we love it. In my case it's a way to give back to the community and also a way to capture some excitement from the sport I love. I'm thankful to have a wonderful wife and two beautiful kids who support me in that regard. It's always tough being away from them during the season (and vice versa for them), but they've been in my corner from day one and we do a great job as a family in making things work.
What do you like the most about living and/or working in Cumberland County?
I like that we are exactly that — "a community." If you've lived in Carlisle your entire life then you understand what I'm saying. We've always rallied around each other. We come together when times are good and we stick together when times are bad. We have a tight-knit community where everyone seems to know each other and everyone seems to bleed green. I distinctly remember our run to the state semifinals in basketball two years ago. What a feeling! It seemed like we outnumbered the other schools' fans that we played in that stretch 75 percent to 25 percent.
What can Cumberland County do to attract more young people to be involved with their communities?
I think the first thing that needs to happen here is simply being able to identify who these younger people are. There are plenty of people (young and old) who not only care about our community, but also have a lot to give back if given the opportunity. After identifying them, we must then find a reasonable way for them to help and get involved. And then on the other side of things, those that are willing to step up must be ready to do so both professionally and efficiently. It's easy to sit back and talk/complain about things on social media or in front of your television while you're sitting on your recliner. Who's actually going to go out and do the footwork? Who's going to put in the time? Who's going to face the public with no fear/worries of failing?
What's left to do for you (in terms of community service)?
The most I can do moving forward is to make sure I continue doing what I do. Don't backtrack, don't become complacent, don't regress and don't disappear. I'm far from perfect and have made plenty of mistakes in my life. As long as I can be honest with myself in those mistakes and try to fix them moving forward then I believe that's the best I can do. I really care about Carlisle and I'm very fortunate to be able to do something I love both athletically and professionally. If I had to guess, working with kids will probably be something I do for the rest of my life.
Allison Boni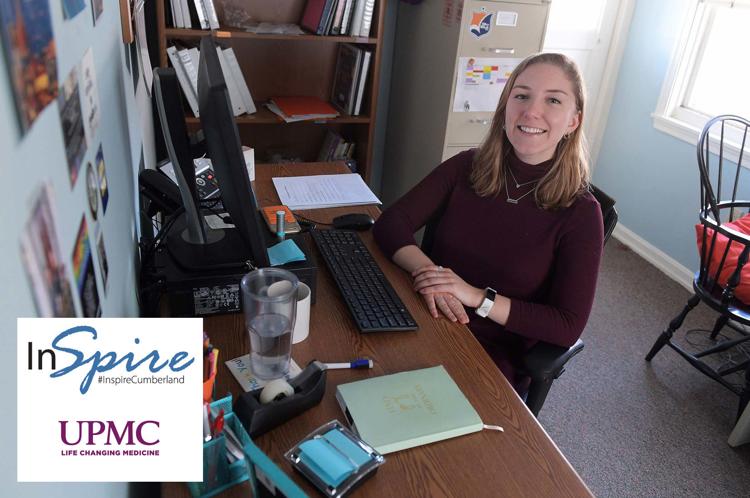 Inspire: Allison Boni helps connect Dickinson College with community service
It may have been sports that helped introduce Allison Boni to the idea of helping others, but it was her time at Dickinson College that got her involved with the community and nonprofit organizations.
Boni, 22, of Carlisle, only just graduated from Dickinson College last year, but she's been making a mark on the Carlisle community since she arrived at the college from South Brunswick, New Jersey.
Boni entered the college undeclared for her major, but after deciding to major in sociology her sophomore year and helping with a service project in Georgia, she realized that some of the things she learned could help those in the local community.
"I thought, but what about our community back at Dickinson," she said. "I wanted to go outside the bubble of Dickinson, where there are so many nonprofits."
Encouraged by a friend, she started volunteering as a big for Big Brothers Big Sisters. Eventually she made her way to Dickinson's Center for Service, Spirituality and Social Justice, which is where she currently works — helping new students find a passion for community service.
"I learned there were positions here," she said of the center. "I really liked the work that the center was doing here."
Boni now helps with co-coordinating a bi-weekly community service project, which can involve anything from food distribution and cleaning at Project SHARE, to helping the Furry Friends Network and a local horse farm.
She also organizes Dickinson College's own big service day, like the United Way's Day of Caring, which can involve 70 sites.
Boni has also maintained her volunteer duties at Big Brothers Big Sisters, mentoring the same boy she did last year. Though her title has only changed from student to employee, Boni said it's been an interesting transition, even if the passion remains the same.
"It's really strange," she said of helping new students. "I love it. I didn't think it was going to be as tough to adjust, being at Dickinson but not as a student. I'm learning a lot of behind-the-scenes things I didn't know before."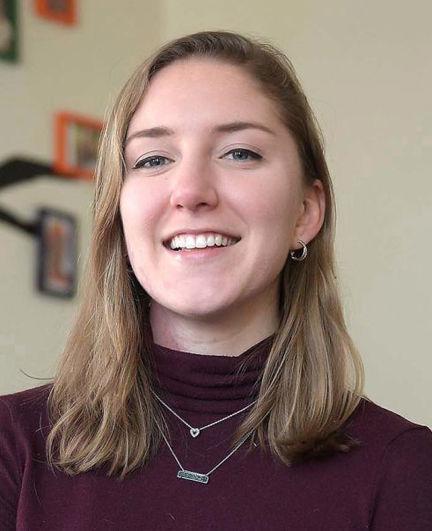 Allison Boni
Age: 22
Profession: Community Service Program coordinator for Dickinson College's Center for Service, Spirituality and Social Justice
Where you live now: Carlisle
What do you like best about what you do?
One of my favorite parts about my job is the people I get to work with. There are so many amazing students, staff and community partners that I work with on a regular basis. The student workers are so passionate about service and social justice issues. It is incredible to be surrounded by people who are compassionate and strive to make the community better for everyone. I am lucky that I get to work with them.
What is the toughest challenge you face?
One of the toughest challenges I faced was the transition from being a student at Dickinson to an employee at Dickinson. I made great connections with some of the people in the 2018 class; to not have them at Dickinson felt very strange at first. It took some time to get used to a new routine in a space where that routine has been the same for the last four years. But now that I don't have to write papers or study on the weekends, I am able to see Carlisle in a new light.
What do you like best about working or living in Cumberland County?
The community members we work with are great. Part of my job is to oversee student workers and assist them in planning service events. Seeing how receptive our community members are to collaborate with students is something special. Those connections make the community grow stronger.
What can Cumberland County do to attract more young people to be involved in their communities?
Utilizing social media would be a great way to get more young people involved in community events. I find out about events in the area mostly through Facebook, so making more events/announcements there would help. This is specific to Dickinson, but partnering with a Dickinson organization could draw more people to an event and then create more traction. Also having some sort of incentive or reward could help draw people in.
What's left to do?
The spring semester always seems shorter and goes by more quickly than the fall semester; however, the Center for Service, Spirituality and Social Justice will have just as many events. April is a busy month in our office, which means students have to get ahead and start planning. It will take a good amount of work, but I know that our students will perform, and I am happy that I get to help them throughout the semester.
Julia Johnson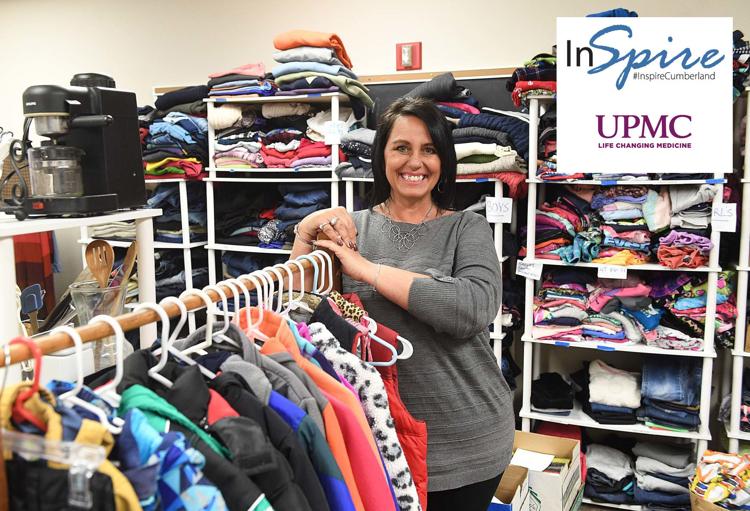 Inspire: Julia Johnson helps lead people from despair to hope
In any given year, thousands of people are released from prisons and jails in Pennsylvania to return to their local communities.
These are people who have been convicted of crimes, and in some cases, crimes that make them some of the most reviled people in society.
But that is not how Julia Johnson sees them. To Johnson, they are people who need help getting back up on their feet.
"I view them as children of God, made in his image, that made mistakes, and I can't help but wonder and ask, 'what happened to you?'" Johnson said. "When you talk to someone who has done some horrendous things, when you hear what was done to them, it doesn't make it OK, but you're able to say, 'that's where that pain comes from.'"
Johnson operates Jewel's Closet, a program through the nonprofit organization Friends Over Fences, which provides clothing, toiletries and small housewares to people coming out of jail or prison. The program runs in collaboration with Grantham Church.
Beyond operating Jewel's Closet, Johnson works with ex-offenders as they return to the community by providing rides to appointments, helping people find jobs and most of all, listening to them.
She described her volunteer work as a manifestation of her Christian faith.
"My job is not to convert people," Johnson said. "My job as a disciple of Jesus is just to love people. What [God] does from there is [God's] job. I just get to love people."
Johnson came to this work through her own struggles. She said her mother was an addict who was in and out of trouble with the law throughout her life. This caused Johnson to deal with the stigma that came from her mother's struggles being placed on her as a child.
She said it was a struggle for her to understand that it was OK to be angry with her mother for her actions but still love her.
"When you hear the stories behind these struggles you get to know the people," Johnson said. "When you can say to them not 'what did you do?' but 'what happened to you?' 'Tell me how I can help those spaces that are void in your heart?'"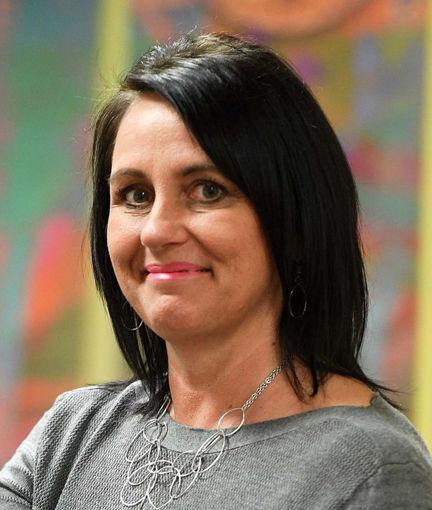 Julia Johnson
Age: 46
Family: Husband, six children
Profession: Manager of Friends Over Fences-Jewels Closet
Birth place: Somerset
Where you live now: Mechanicsburg
What do you like best about what you do?
Witnessing people go from a place of despair to a place of hope and restoration is my favorite part of this ministry. Intentionally investing in people and sharing life together not only encourages them, but blesses me tremendously. When somebody invites you to be a part of their journey, especially when it's a tough one, that's an honor and a privilege and I'm so grateful to be a part of that. I simply love people, all sorts of people, and this ministry enables me to do that.
What is the toughest challenge you face?
I believe the toughest challenge I face is hearing so many heartbreaking stories and knowing that I don't have the power to fix it. I want to take away the sadness, the loneliness, the shame, hopelessness and replace it all with love. I've had to learn how to walk with someone through their journey without allowing it to consume me. Hugs have been a great way for me to be able to do this effectively. When you give someone a hug for a moment you are carrying their pain, their worries, stress and burdens. Then I am able to carry that with me, take it to prayer and leave it with Jesus. I may not be able to fix the broken hearts, but I know the one who can.
What do you like best about working or living in Cumberland County?
One of the things I like most about living and working in Cumberland County is the location. Cumberland County is central to everything we are interested in.
What can Cumberland County do to attract more young people to be involved in their communities?
Education, education, education. I believe from my own personal experience that people want to get involved in their communities. People do care about one another and want to love their neighbors, but many are unaware of the opportunities available to get involved. We need to be more intentional about making the needs of our community known and asking for volunteers to help.
What's left to do?
Continue to be kind and loving to one another. We need to be intentional about building relationships and taking the time to hear one another's stories. When you make it personal, it begins to matter.
Tanis Monroy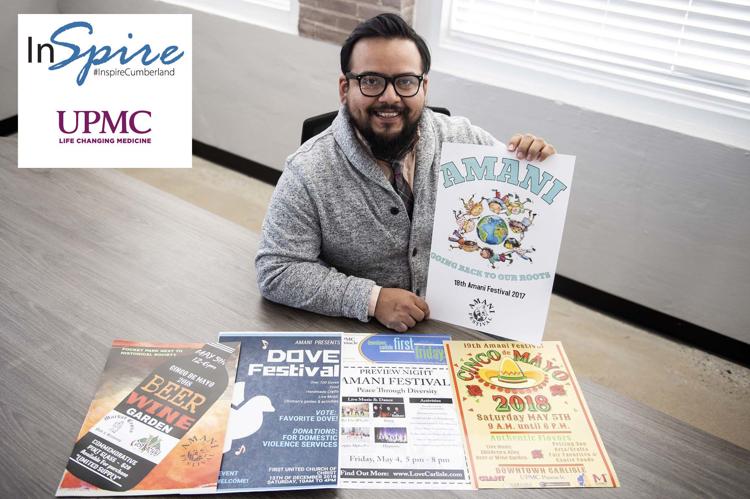 Inspire: Tanis Monroy revives Amani's message of diversity
For Tanis Monroy, a job doesn't stop at just "good enough."
When he played a key role in bringing back Carlisle's Amani Festival in 2014 after a four-year absence, Monroy knew his job there wasn't done. The following year, he was appointed to his current post of chairman of the one-day multicultural event that celebrates diversity through unity, acceptance and tolerance each spring.
"Amani invites people from all over the world. It doesn't matter what your background is. It's all about getting together and celebrating peace," said Monroy, a 2008 Carlisle High School graduate.
Under Monroy's leadership, the annual Amani Festival, which runs May 4 this year in Carlisle, has continued to expand with each successive year. Its wide variety of multicultural vendors and attractions never fails to attract larger crowds than the year before. At last year's event, Monroy estimated attendance was upward of 3,000 by noon, already matching respective end-of-day totals for 2016 and 2017 just two hours into the daylong event.
Monroy said he wants to do more. Next year, he hopes to start a similar multicultural event under the Amani name that would be held in the summer or early fall. He also plans to continue with the Dove Fest series that was initiated in December 2018 in Carlisle.
Monroy also is a member of the First Night Carlisle board, has "helped" Hope Station and is a former member of Carlisle Rotary, he said.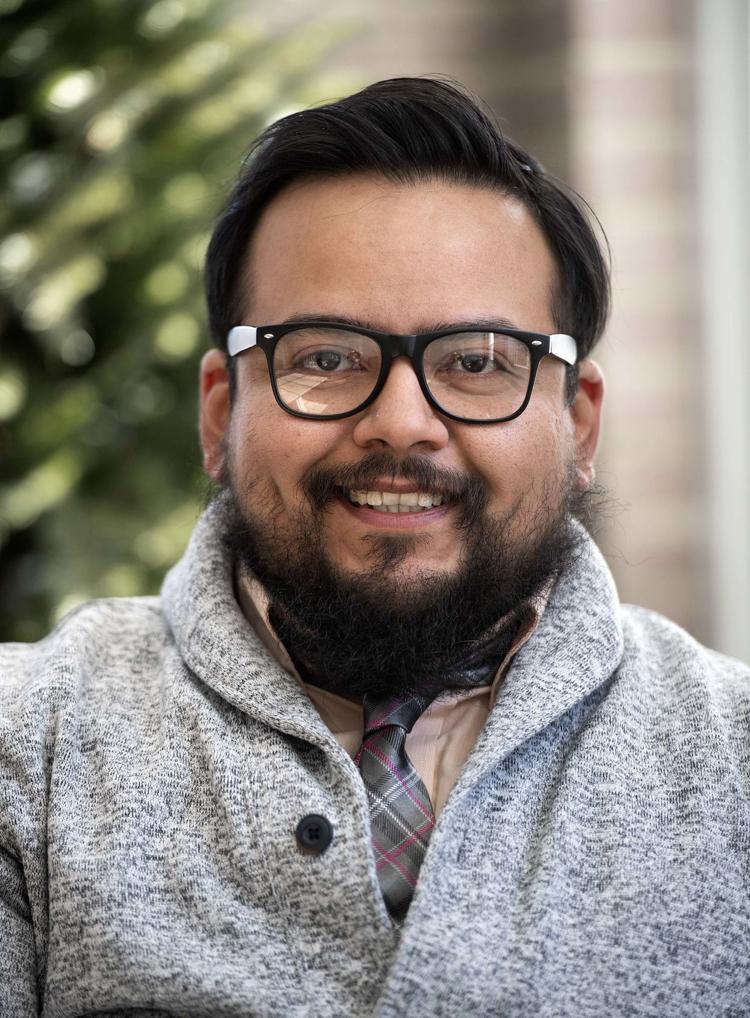 Tanis Monroy
Age: Under 30
Family: Lives with his furry son, Cooper the Cat
Profession: Self-employed — marketing, consulting, and advertising expert
Where you live now: I have been a Carlisle native since third grade
What do you like best about what you do?
The best part of what I do, whether it is work-related or in the nonprofit sector, it all involves me being active in the community. I get to interact with so many people from so many backgrounds. It never gets old.
What is the toughest challenge you face?
Being a part of a nonprofit, the two constant hurdles will always be funding and volunteers.
What can Cumberland County do to attract more young people to be involved in their communities?
Cumberland County needs to promote itself and what is in the county much better. People in general, let alone young people, often do not know what groups or what type of need there is within this community. Putting a focus on more information to be available while also giving an incentive as to, "Why young folks should get in involved in ____." There are many wonderful groups who could use a youthful boost. Maybe Amani will hold a volunteer fair in the future.
What's left to do?
The Impossible. I am not easily satisfied. Big dreams and big goals may seem impossible until it's done. Then you keep going.
Aaysha Noor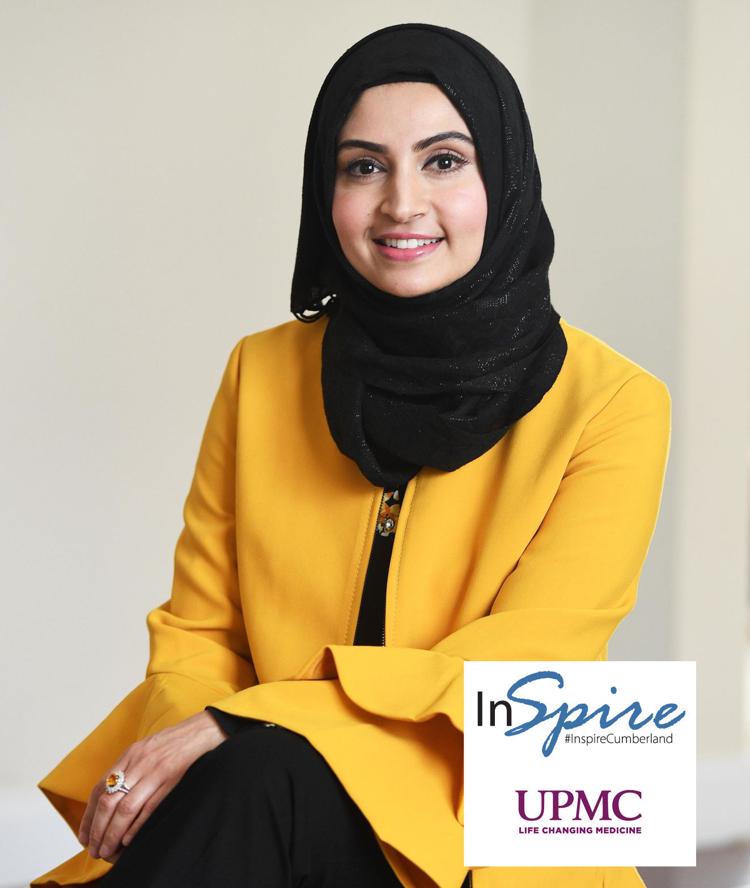 Inspire: Aaysha Noor tackles hate with knowledge
In Aaysha Noor's line of work, the best weapon against hate is knowledge.
For the past several years, Noor has been a driving force behind Community Responders Network, a Midstate advocacy group that responds to incidents of hate with events intended to get people of different backgrounds to know each other better.
"People don't get along because they fear each other, and they fear each other because they don't communicate," Noor said. "People have biases because they don't get to know other people. Once they do, it changes their perception a lot."
CRN was started shortly after the Sept. 11, 2001 terror attacks to respond to rising incidents of Islamophobia. In recent years, with Noor as the co-chair of the group's response team, the programming has branched out.
"People suffer from all backgrounds, it's not just people like me or people of my faith," said Noor, who was born in Pakistan. "It took me some time to get that courage to go out and speak in public and confront these issues. But once I go to that point, I had to speak up and stand up."
CRN is often involved in organizing rallies, panel discussions, and other events centered around specific issues of racism and intolerance. The group also organizes inter-faith charity work, bringing people from different congregations and backgrounds together to volunteer at food banks and soup kitchens.
Central Pennsylvania holds a wealth of opportunity, Noor said, given its charitable mindset.
"There are a lot of opportunities here. People are very humble. As I got involved with volunteer work, we just fell in love with the area," Noor said.
As with many places, instances of bigotry or intolerance are usually driven by insularity, Noor said — CRN's events provide a way for Midstate residents to broaden their horizons.
At a recent event, Noor said, "I had someone say, 'that's the first time I've ever met a Muslim, and they're good people.'"
Noor said she has experienced the issue personally when she decided to start wearing a hijab regularly, knowing that some people would have a hard time accepting her dual identity and would treat her as a foreigner.
"I'm proud to be who I am," Noor said. "I want to keep my identity as an American Muslim, doing the work that I do."
"Having that constant question of 'where are you from,' really hurts — not only us, but the next generation who will face that bias," Noor said.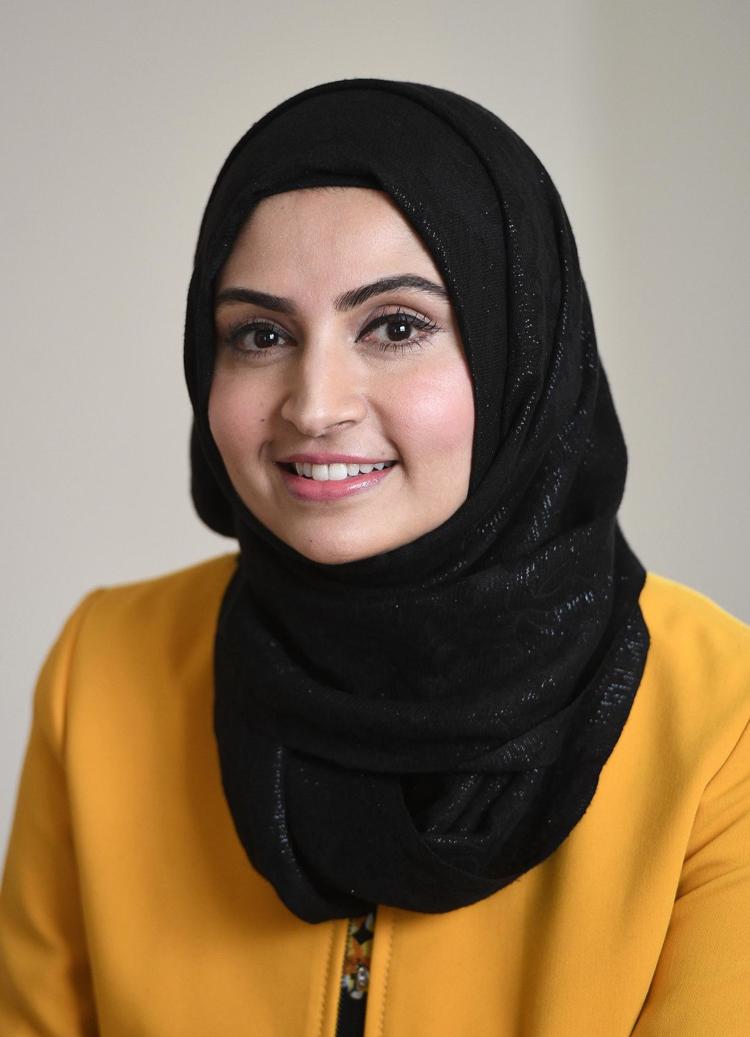 Aaysha Noor
Family: A husband and son
Current occupation/profession: An advocate for social justice and equity for all. Serves on Board of Directors for YWCA Carlisle, Board of Advisory for Women's Fund & Women in Philanthropy, the Foundation for Enhancing Communities, Race Against Racism, Diversity Forum.
Place of birth: Pakistan
Current residence: Mechanicsburg
What do you like best about what you do?
The best thing about what I do is the feeling of fulfillment by living my life with a meaningful purpose of helping others in the community. Whether it's helping someone in need, or addressing systemic racism, empowering women, or mentoring youth, it's contentment of being a catalyst of a positive change. Building relationships and bringing people together in a community where everyone is treated with respect and dignity.
What is the toughest challenge you face?
The toughest challenge is facing and addressing stereotypes and implicit biases while trying to remain positive and focused to find resources to continue building safer and stronger communities together, where everyone feels welcomed and valued regardless of any differences we might have. While I cannot control the events and other's actions, I strive to rise above adversity and not let that define my destiny or deter from my vision of equality and equity for all. Patience, prayer and perseverance help me find hope at the time of struggle, along with support from my amazing friends, family and community that I am blessed to have.
What do you like the most about living and/or working in Cumberland County?
What attracted us to Cumberland County was our friends, a family oriented neighborhood, great schools, opportunity to grow as a family, and accessibility to travel, work, shop and volunteer. This is not just where our house happens to be, it is our home where we decided to raise our family and be part of this wonderful community.
What can Cumberland County do to attract more young people to be involved with their communities?
Cumberland County has an opportunity to become more inclusive to encourage young people from all backgrounds to proudly serve their communities with integrity and compassion. We need to provide them mentorship, motivation, tools to succeed, and opportunities from early on to get involved. Being open and willing to listen and learn from young people. Be innovative and flexible in introducing the opportunities to get involved in the community while consulting with young people, and taking their lead instead of forcing our ideas. Also, acknowledge and appreciate them for their valuable community service.
What's left to do for you (in terms of community service)?
In terms of community service, I feel like I have just scratched the surface and there is so much more to do, learn, grow, and give. I am grateful for those who came before me, to put me in this position to serve the community and have the opportunity to make a difference. While I am humbled where I am, my work is not done yet. It is my passion driven by my purpose of living a meaningful life, strengthened by my faith, guided by my elders, and motivated in hope for a brighter future.
Weston Petroski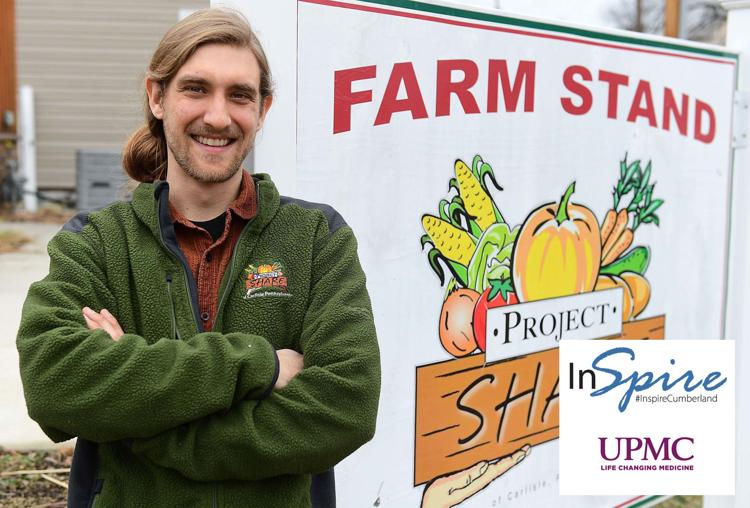 Inspire: Weston Petroski connects with community through food
Weston Petroski has had a passion for food since he was young and his family began teaching him how to cook as a small child.
"I really grew up around food," Petroski said. "I've always seen food as an act of service and really a manifestation of love for others."
Petroski now uses food as a way to give back to his community.
He is the nutrition education coordinator for Project SHARE. In that capacity, Petroski helps teach nutrition and healthy eating to adults and children. His duties include creating recipes and teaching people how to cook the foods they receive from the Project SHARE food stand.
Petroski also runs the summer Lunch and Learn program at SHARE where he teaches children how to cook and shows them the importance of healthy eating.
"A healthy community is made up of healthy community members," Petroski said. "In order to have a healthy community I see the community nutrition classes as a way of building that community."
Petroski said Project SHARE helps to make sure people in the Carlisle area have access to food, and his role is to help show them how to use that food.
Food and cooking give Petroski an opportunity to connect with the diverse community in Cumberland County, he said.
"Food, to me, is a way to bring people together," he said.
"To see 30 people here in a cooking class all communicating with each other, interacting with each other and seeing each other is a big family, it's connecting people through food," Petroski said.
He said working with children is one of the most rewarding parts of his job because it helps instill healthy eating habits and a love for food at a young age.
For all the parents struggling to get their kids to eat healthy, Petroski said the best thing to do is to get children involved in the cooking process. He said children are more willing to try new foods if they have a hand in preparing them.
"When kids get hands on they are a lot more likely to try it because they had a part of it," Petroski said. "They can take pride in it."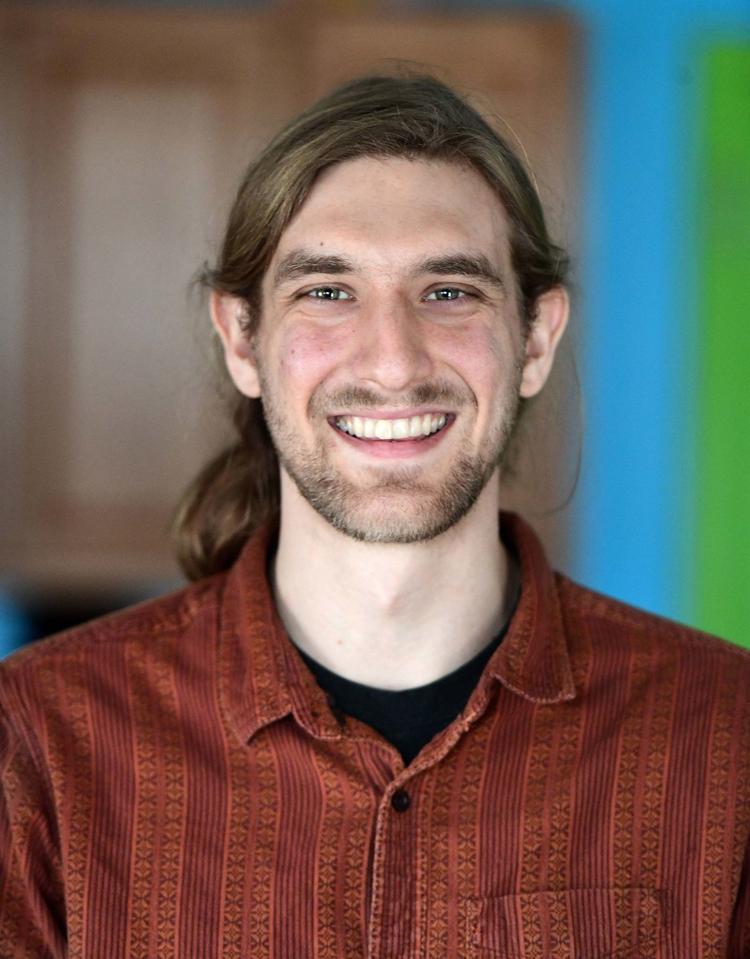 Weston Petroski
Age: 26
Family: I am blessed with my beautiful partner Morgan, as well as my four-legged companion, Cipher, a 10-year old Boxer mix. My parents live just right down the road in Harrisburg.
Profession: I work as the nutrition coordinator at Project SHARE of Carlisle where I run cooking and nutrition classes for our clients and their children. I also manage the food preparation for our Summer Lunch and Learn Program.
Birthplace: I was born and raised in Harrisburg, though I finished my bachelor's degree at Appalachian State University in Boone, North Carolina. I returned home to Harrisburg, as I had a calling to serve the central Pennsylvania region in which I was born.
Where you live now: I currently live, and am a proud first-time homeowner, in Carlisle. I have lived here since November 2017.
What do you like best about what you do?
I love that I have the opportunity to serve my fellow beings every day alongside a team of kind and passionate volunteers and coworkers. I also have had the amazing opportunity to partner with local farms like LEAF Project and Three Springs Fruit Farm to provide locally grown food to the youth in our summer feeding program.
I receive endless joy when I hear from Project SHARE clients how the recipes and education they receive through cooking classes has a real impact on their health. From weight loss, to decreasing cholesterol, or trying (and loving) new kinds of vegetables, the gifts I am able to share with others makes a difference in their lives. I truly believe that food is medicine for the body, for the mind and the human spirit.
What is the toughest challenge you face?
The toughest and most rewarding challenge I face is getting people to try new foods that may be unfamiliar. It is convincing people that cooking and trying new foods is not only imperative to your health, but can be fun and rewarding as well.
What do you like best about working or living in Cumberland County?
Where do I begin? I love many things about living and working in Cumberland County — the easy access to the state parks and forests, the abundance of local and sustainable agriculture and the feeling of a tight-knit, caring community. One thing I did not realize until I moved to Carlisle is the immense diversity found here. I thoroughly enjoy connecting with folks from all over the globe including Morocco, Afghanistan, India, Nepal, Somalia, Ukraine, Bosnia, and the list goes on. The more we connect with others in our community of different faiths and backgrounds, the more we realize we are all seeking the same thing — to feel safe, to feel welcomed, and to feel loved.
What can Cumberland County do to attract more young people to be involved in their communities?
I think Cumberland County is already doing a phenomenal job of getting young people involved in our community. This can be shown by the over 3,300 active volunteers at Project SHARE in 2018, many of whom are younger. The schools do a fantastic job of getting the youth involved with serve projects and regular volunteer work. Keep it up Cumberland County.
What's left to do?
Keep smiling and spread kindness to others. As Coretta Scott King said, "The greatness of a community is most accurately measured by the compassionate actions of its community members." Remember that we are all on this journey together and no one can get through this life alone. Whether it is volunteering at a local nonprofit or organization, making an in-kind donation or simply holding a door for a stranger, the ripples of positivity that we can spread are boundless and far stronger than the negativity we see in the world.
Jessica Poe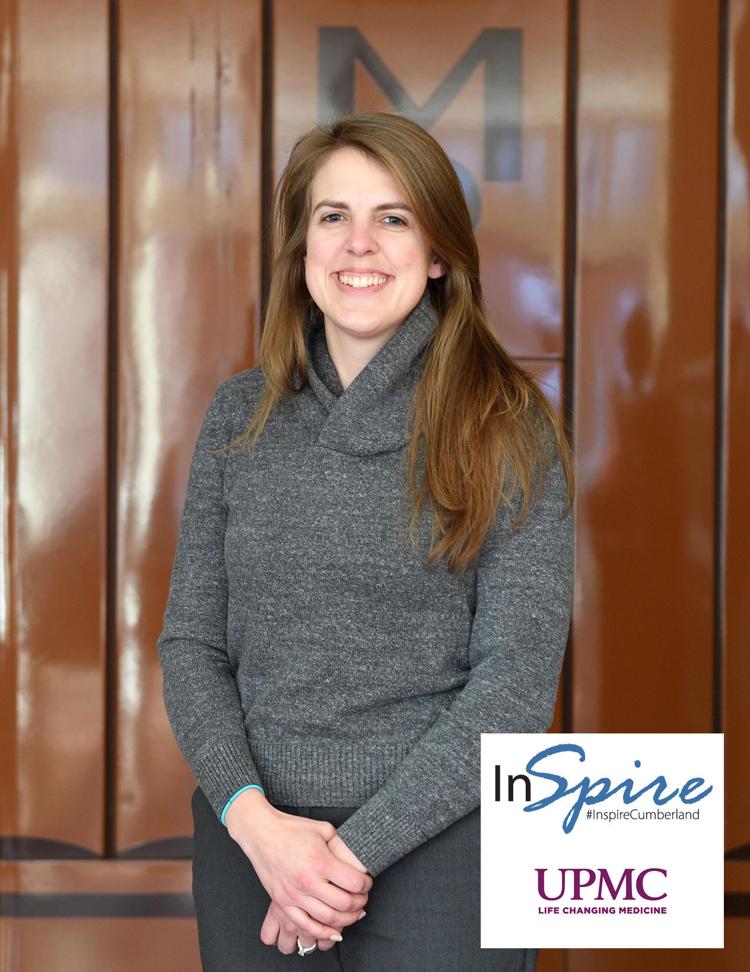 Inspire: Jessica Poe makes volunteering a way of life
Even as a child, Jessica Poe was the type of person who loved to give. She remembers being noticed for donating the most canned food during an elementary school food drive.
That dedication to volunteering remains.
Now 29 and the community impact director at the United Way of Carlisle & Cumberland County, the Lower Frankford Township resident spends her day working on United Way projects like Warm the Children and organizing the Day of Giving, and still manages to volunteer with Kiwanis events and on the board of the Cumberland Senior Housing Association.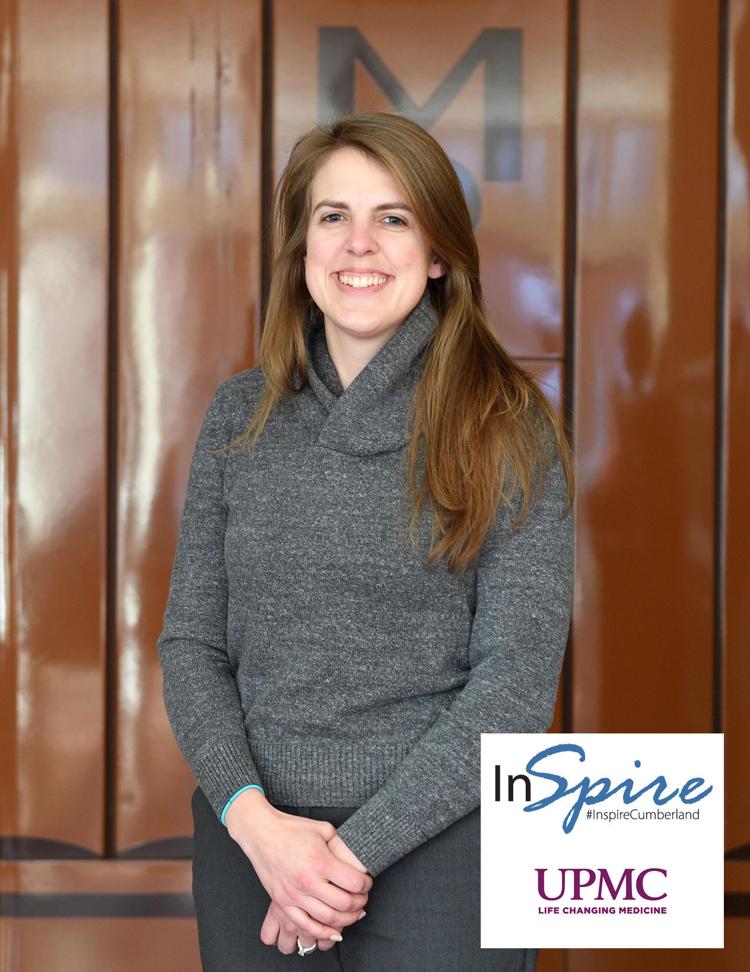 The road to volunteer work started as a child when Poe grew up in Devon, outside of Philadelphia. Poe described her hometown as an affluent area, but one where she stood out in a single-mother household. It was at that time, she said, that she understood what it meant to get help.
Her grandmother was from Carlisle, and when her grandparents moved there, it was a second home to her, more so when she enrolled at Dickinson College.
After graduating in 2011, she decided to stay in Carlisle, with her first job being as the volunteer coordinator at Project SHARE.
"It's always been important for me to volunteer," Poe said.
Part of that may mean braving the cold in late fall and early winter to ring the bells for the Salvation Army's Red Kettle campaign. For Poe, however, it never fails to interest her to see who will come up to her and donate, and what tales they may have for their own giving.
Other times, she gets to enjoy helping Kiwanis members give Crestview Elementary School students high-fives on their way to class at the start of a Monday morning.
"You could tell that the kids loved it. It's a great way to start off my week, as well," she said. "I know a lot of volunteers say that, but I get more from volunteering than I give."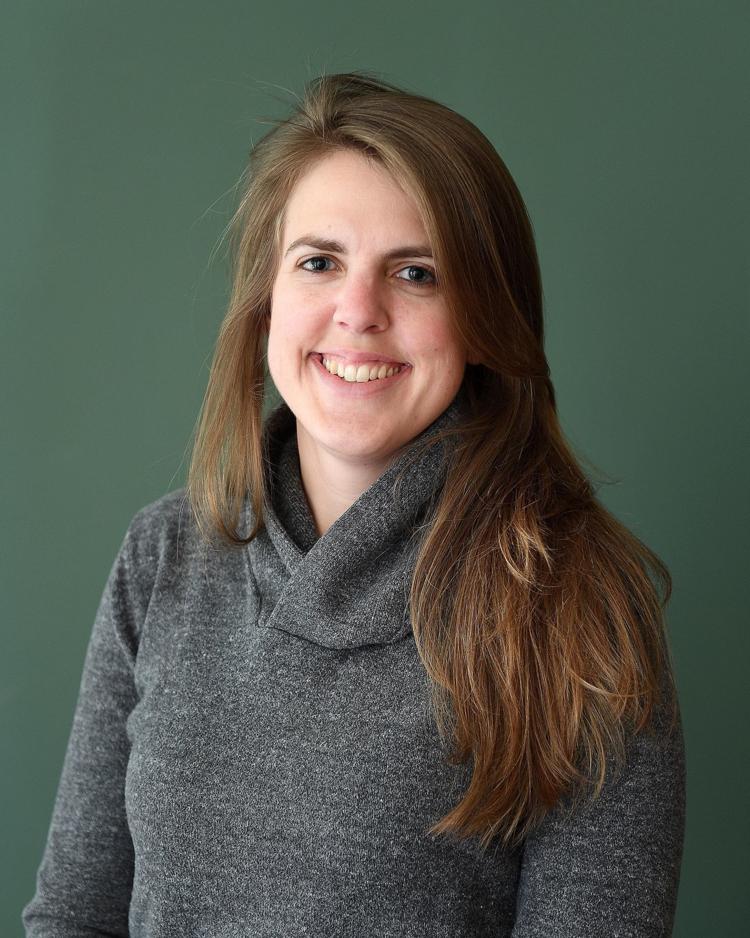 Jessica Poe
Age: 29
Family: Husband, Justin
Profession: Community impact director for the United Way of Carlisle & Cumberland County
Where you live now: Lower Frankford Township
What do you like best about what you do?
My favorite thing about my job is creating awareness of the services that are available in our community. During Day of Caring, 350-plus volunteers are able to go to local nonprofits to learn about what they are doing to improve the quality of life in our area and lend a hand to their mission.
a. My favorite part of being a volunteer coach for Dickinson Women's Lacrosse is getting to connect with young female athletes who are not only developing as players but also as individuals. It is extra rewarding because I know how valuable it was to me to have coaches that cared about me as not only a player but as a person.
b. I am excited to now be on the Cumberland Senior Housing Association because it is a group that makes a very tangible difference in the lives of seniors that would not have such nice, supportive living accommodations if it weren't for the board's hard work and diligence.
What is the toughest challenge you face?
The toughest challenge I face is the temperature on Feb. 1, which is when the Dickinson Women's Lacrosse season starts and we play outside (kind of a joke)! I think the challenges I face with my other volunteer roles is being careful to commit to regular volunteer opportunities that you really believe in and not just join everything you're invited to be a part of — making sure you don't over-commit. I actually took a nine-month class last year at the Meeting House called Kairos, and one of the big things they reiterated throughout the course was to make sure the way you spend your time aligns with your values and priorities. When I was younger I would say "yes" to everything, and now I spend more time discerning what I want to support and how big of a role I can play.
What do you like best about working or living in Cumberland County?
I love the pace of life and the people. After returning to Carlisle from a weekend away in Philadelphia or D.C., I realize how the "traffic" on High and Hanover Street is laughable, even after the road diet. Life does not seem as rushed as it does in many other places. My husband, Justin, volunteers through the Friends of Opossum Lake to help maintain a part of the 4-mile trail around the lake, and I have to say that the lake is one of the best hidden gems and one of my favorite places in Cumberland County. I also love that one of my best friends, Sunnie Ko, who I graduated with from Dickinson in 2011, just moved to Carlisle from D.C., where she is originally from with her husband. Also, every day, I am grateful for my co-workers, boss and a job that I love.
What can Cumberland County do to attract more young people to be involved in their communities?
I think the Carlisle Young Professionals group does a great job of lining up community service opportunities for their members. I think young people that are just starting out in their careers often lack the time needed to volunteer, but offering opportunities on the weekend or during the evenings helps make it possible for them to be involved. Also, we know some employers offer the benefit of paying for one or two full days of volunteering at a nonprofit, so working individuals can volunteer during the weekday when most nonprofits are open. Many employers are now aware that one way to retain quality employees is to offer an employee volunteer program.
What's left to do?
As identified in our 2018 Community Needs Assessment, which is on our website, www.uwcarlisle.org, there are many issues our community continues to face, such as substance abuse issues, affordable housing, job training opportunities, transportation, affordable child care, programs for older youth, affordable mental health services and poverty reduction. Those are huge issues that are very complex. Volunteering isn't necessarily going to fix all those issues, but it is going to make a difference in the lives of those who face these challenges every day. It is the work of volunteers that make a daily community meal, a monthly food distribution, a child care scholarship, a warm shelter, a 24/7 rape crisis hotline, a GED/Adult Literacy class and many more amazing services available to our fellow community members. There is always something left to do. If individuals want to get involved with volunteering, they are always welcome to call our United Way office 717-243-4805.
Brooke Butler Romito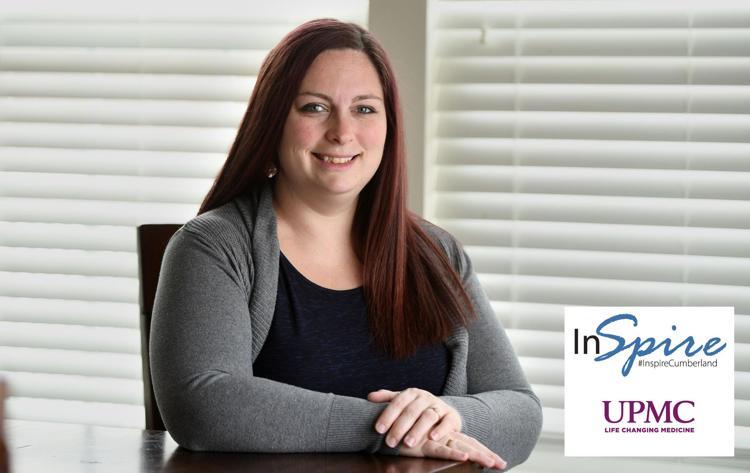 Inspire: Brooke Butler Romito builds a foundation for happiness
For Brooke Butler Romito, happiness is a commodity best shared with others.
Romito and her father, Mark L. Butler, holdings chairman and CEO of Ollie's Bargain Outlet Holdings, founded the Mark L. Butler Foundation in 2012 to provide opportunities and resources, as well as happiness, to underserved youths in the community in partnership with others.
"We are so fortunate and so blessed. We wanted to share our happiness and give back to the community we grew up in," said Romito, a 2002 Carlisle High School graduate.
Today, Romito is executive director and sole employee of the Mark L. Butler Foundation with help from volunteers.
"I do it all. I attend every function that we plan," she said.
Community partners have included the Harrisburg Senators, Whitaker Center, Lake Tobias Wildlife Park and Project SHARE's Lunch and Learn program.
Romito also is president of the Carlisle Kiwanis Club where she oversees the Learn 2 Read, Read 2 Learn initiative for area kindergartners and second-graders. Romito also works with Jessica Poe to coordinate the Warm The Children campaign sponsored by Carlisle Kiwanis and The Sentinel. The annual program provides new warm clothing for children in need.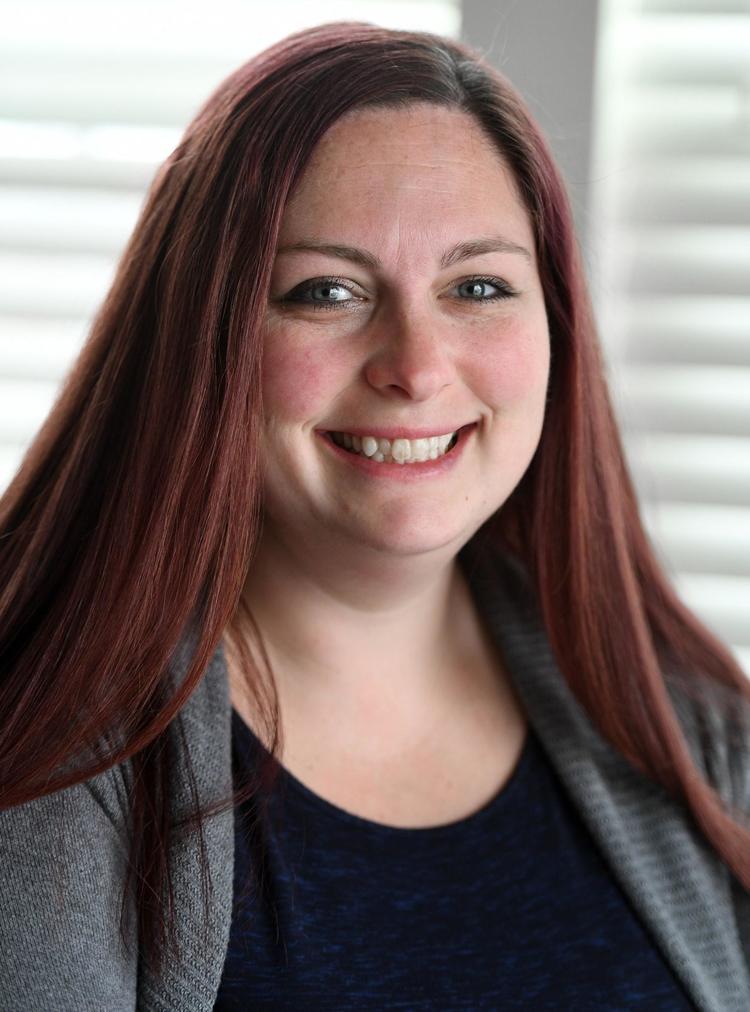 Brooke Butler Romito
Age: 34
Family: son Ryder, 6; daughter Reagan, 4; and a daughter due in June
Profession: Executive director of Mark L. Butler Foundation
Birthplace: Carlisle
Where you live now: Boiling Springs
What do you like best about what you do?
Being able to interact with the children in the community and making a difference in their lives just by being an extra resource for them.
What is the toughest challenge you face?
Transportation for the children to and from activities.
What can Cumberland County do to attract more young people to be involved in their communities?
Provide hands-on activities with flexible hours/timing. Get the word out there that volunteers are needed in various outlets to serve the people of Cumberland County.
What's left to do?
I think I'd like to continue down the path I'm on and being able to reach more and more children each year. We grow little by little each year and I'm excited to see how many kids we can have an impact on.
Jason Shover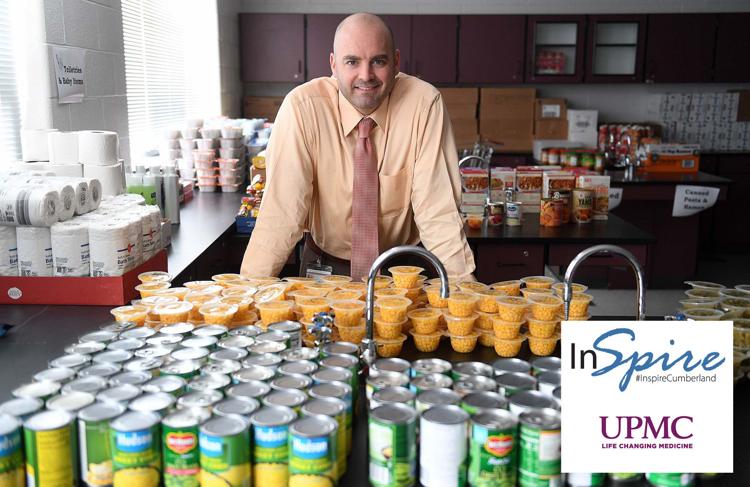 Inspire: Jason Shover in the market to help feed kids
Jason Shover is something of a connoisseur of cooking with the microwave.
It's not borne out of any lack of knowledge about the stove. It's all about knowing that the microwave is often the only method children can use to make their own food.
And it's meeting that basic need for food so simple a 12-year-old can prepare it that has driven part of Shover's work at Mechanicsburg Middle School.
Shover, 40, of Upper Allen Township, is an assistant principal at the middle school. He was recently named the 2019 Assistant Principal of the Year in Pennsylvania by the National Association of Secondary School Principals.
He came to Mechanicsburg five years ago and soon noticed some students had difficulty focusing on their education because they came to school hungry, lacked basic toiletries at home or were uncertain if they'd have another meal after school.
"I used to think Mechanicsburg was an upper middle class district," the Big Spring High School graduate said. "There are people living in $10 to $15 million homes. But we also have people living in hotels and families that are homeless. We have a lot of refugees from Africa. The diversity is growing, just in the past five years that I've been here."
Three years ago, Shover created the Mechanicsburg Middle School Marketplace, a food pantry program that allows children to pick up food and other basic necessities free of charge every week.
The marketplace includes everything from granola bars to cereal to toothbrushes and toothpaste, which fly off the shelves as soon as they are stocked. Food donations are welcome and encouraged to make sure students get dinner.
And because some of those students may have to make their own food while their parent or guardian is at work, understanding what can be cooked in a microwave becomes a necessity. The marketplace doles out recipe cards explaining how to prep the donated items in the microwave.
"Some of the kids are going home and making the food themselves. So we want something that's microwave friendly, like mac and cheese or the little Chef Boyardee cups," Shover said, adding he's surprised at just how much the microwave can accomplish. "I had no idea you could make spaghetti in the microwave."
Last year, Shover also established a summer program. With the help of the Mechanicsburg Parks and Recreation Department, the program delivered food to about 100 families in the district every week. With about $6,000 raised in the middle school's annual dodgeball tournament from student fundraising and a corporate sponsor, Shover plans to operate that summer program again this year with a goal to serve 150 families a week, as well as continue to help students throughout the year.
Those who would like to donate can drop off items at the Mechanicsburg Middle School, and Shover encourages donations to New Hope Ministries, which contributes to the program. Some Mechanicsburg residents donate food by ordering online at companies that deliver food items and have them delivered straight to the middle school.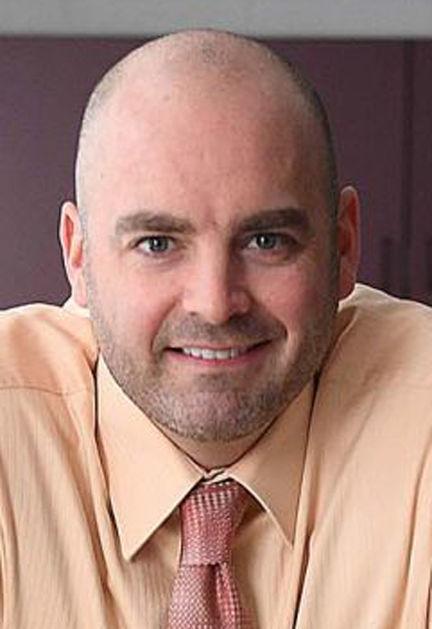 Jason Shover
Age: 40
Family: Wife and three daughters
Profession: Assistant principal at Mechanicsburg Middle School
Where you live now: Upper Allen Township
What do you like best about what you do?
I love that I have the opportunity to make a positive impact on so many different groups of people and individuals throughout our community, as well as across the globe. I feel fortunate that I also have the ability to pass the idea of helping others on to my three daughters and many stakeholders within the Mechanicsburg area.
What is the toughest challenge you face?
As Cumberland County continues to grow by leaps and bounds, along with it comes challenges by the speead in which families are moving in. One major goal I have is to continue to bring members of our community together to foster the sense of hometown pride and a connection between all stakeholders.
What do you like best about working or living in Cumberland County?
Cumberland County has always been home for so many different reasons, but most importantly because of the opportunities afforded to its residents. Each town within the county has its own unique feel and offerings, though together they all support the growth and development for all who live within or visit our area.
What can Cumberland County do to attract more young people to be involved in their communities?
I believe community support stems from a sense of belonging as well as educating on the needs of our neighbors. Experiencing the positive differences we can make firsthand helps to promote much-needed community involvement as well as civic pride.
What's left to do?
Community support and development is never finished. There are always going to be needs, both big and small, that can be met by everyday people taking small steps within their local area. Volunteering at homeless shelters, food pantries or simply helping elderly neighbors are easy steps to take that can make huge impacts and may very well start a positivity movement.
Dillon Strouse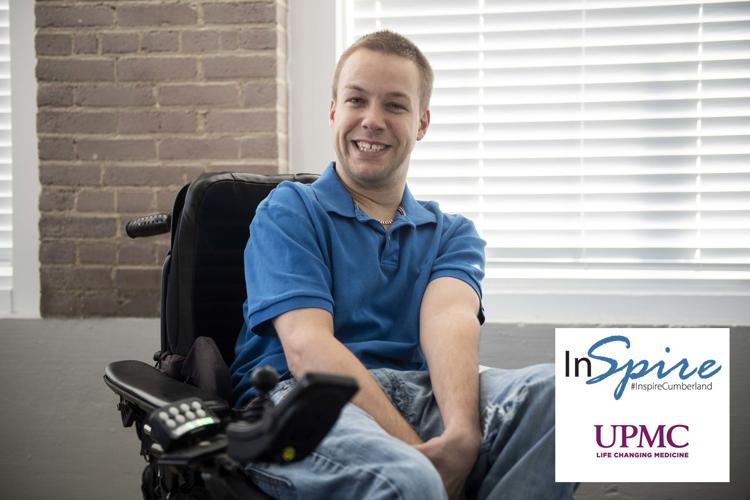 Inspire: Dillon Strouse motivates by example as an entrepreneur
Learning how to be a DJ is one thing. Learning how to operate a turntable with your nose is another.
But it's a skill that Dillon Strouse has been perfecting for the last decade since he began making music and started his own event company, despite his cerebral palsy.
"Specialized equipment is a pain. It's easier to just adapt and overcome," Strouse said.
"I always wanted to be a musician even before I wanted to be a DJ, but there's no way to make that possible in my situation, so I'm making music in my own way," Strouse said. "I tell people that anything is possible. Just because you're in a wheelchair doesn't mean anything."
Strouse pins the start of his career to middle school when he would attend school dances and spend most of his time hanging around the DJ, asking them how everything worked and inquiring about their musical choices.
"I thought I was the cool kid," Strouse said. "Now I look back and I laugh because I was one of the annoying kids who were trying to talk to him while he was trying to work."
Strouse didn't commit to the career, he said, until he was 21, having just gone through a rough breakup, and wondering what exactly he was going to do with his life, personally and professionally.
"I was starting to wonder why I was on earth. That's usually not how I think. I'm usually pretty upbeat," Strouse said.
One night, while talking to a friend in his car, Strouse heard a familiar DJ on the radio and had an epiphany.
"I looked up at the sky and said, 'If this is what you want me to do, help me do it,'" Strouse said.
Shortly thereafter, he convinced his father to accompany him to a DJ conference in Los Angeles. One day, outside the convention, Strouse recognized some DJs from online forums and videos — and, much to his surprise, his father went over and introduced himself.
"My dad's not an outgoing man, but he looked at them and started a conversation. I was kind of shocked and amazed," Strouse said.
With the advice of his newfound colleagues, Strouse learned rapidly. Even in high school, with the use of his arms very limited, Strouse learned to use a computer by pushing the mouse with his chin and typing with his nose. Making electronic music wasn't that much of a stretch.
Strouse's business, Strouse Entertainment, now offers not only DJ services but other equipment rentals — tents, tables, chairs and inflatable rides and games for children.
"I would like to be Central Pa.'s No. 1 stop for every party," Strouse said.
He also wants to start taking on interns, with the idea of helping disabled youths learn how to work around their disabilities and start a small business.
"I don't understand why disabled people get looked at any differently," Strouse said. "We have the same wants and needs as everyone else. I really want to reach people and show people that, just because my arms twitch and I talk like I'm from Mars, doesn't mean I don't have the same feelings and emotions as everybody else."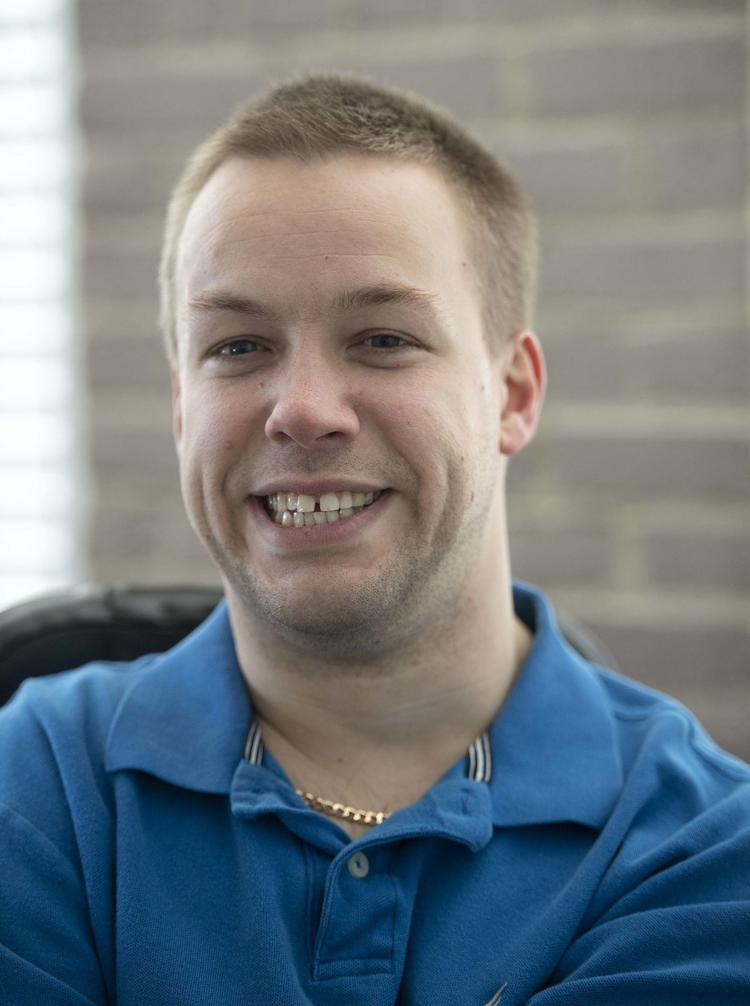 Dillon Strouse
Age: 31
Family: Parents, Colleen and Darwin; sister, Alyssa; and niece, Norah
Current occupation/profession: DJ, entrepreneur
Place of birth: Carlisle
Current residence: Newville
What do you like best about what you do?
What I like most about my job is putting smiles on people's faces and creating everlasting memories. There's nothing like seeing a child get off a bounce house with a smile ear to ear. Music has always been my passion. It has an effect on people no matter where they are in life. It inspires emotions of all kinds.
What is the toughest challenge you face?
Being a disabled business owner. My overhead costs are two times as much as everyone else because I have to pay people to do the physical work that I cannot. Most business owners can operate by themselves but since I cannot physically do the heavy lifting I have to pay someone to do it for me.
What do you like the most about living and/or working in Cumberland County?
Cumberland County is full of my biggest supporters. Starting with the small town that I live in and extending to the towns surrounding us. I grew up here. Cumberland County is my home.
What can Cumberland County do to attract more young people to be involved with their communities?
Give the younger generation a purpose. There is more to life than social media … but that is how the younger generation connects. Utilize that. Have them use social media to advertise the things going on in the community. Have them take photos and videos. Have them encourage others to join in on helping their communities.
What's left to do for you (in terms of community service)?
My work has just begun. I plan to reach out to churches and parole officers because I believe everybody deserves to have someone believe in them. I would like to show people who feel like they have nobody that there's always someone that cares. I believe that in my motivational speaking path I will be able to touch thousands of lives and I would like to help others realize that no matter where you are in life, you are capable of anything you set your mind to.
Joel Hain, Boiling Springs High School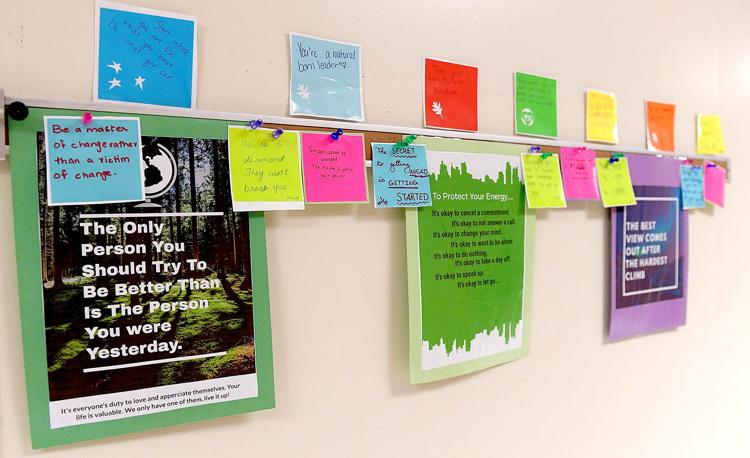 Inspired by the things you do
How did you make a difference today?
Was it a smile to someone? Did you take dinner to a friend studying for a test? Did you talk the person who was bullied and the person doing the bullying — and try to help both people?
Did you build a foundation?
Did you take action?
This Inspire edition starts a quarterly look at people in Cumberland County who make a difference. This edition focuses on 10 people under the age of 50 who did that through community service, mostly behind the scenes.
And it offers so many examples of how to step forward and help make our communities become better places. And in most cases, it features stories you may not know or initiatives you have not heard about.
That's what we want to do with this #InspireCumberland series — bring to light the large and small steps people take every day that deserve to be known.
This isn't an all-inclusive list. It's just a start, 10 stories we think are worth your time. Ten people who did something when they saw a problem. Ten people who make a difference.
We fill the pages of our daily newspaper with stories of good and bad, and consistently we measure through our page views online that stories of people doing things wrong draw the most clicks. We understand the allure, but we want to highlight the good, too.
As a community newspaper, our goal is to inform. We also live in these communities, walk these streets and have kids who attend these schools. We're writing about our homes as well.
So when we can show you someone who faces the challenge of cerebral palsy by inspiring others, we win.
When we can show you someone who approaches those who have spent time in prison and offers a helping hand as they transition to a new life, we are in awe.
And when we find someone who makes it his priority to look at those in need at his school and respond by offering them food, an ear and one-on-one attention ... well, we are inspired.
We're making this part of our mission as your newspaper to deliver the stories, photos and headlines that make you think, keep you informed and help you find a way to take part and make things better.
How will you #InspireCumberland today?