Gail Hurley and her staff had to quickly adapt to the new challenges forced by the COVID-19 pandemic and school shutdown to make sure the food they prepare made it to students.
Hurley, Chartwells director of dining at Carlisle Area School District, said that although the pandemic is an unprecedented situation for everyone, she did have some prior experience working in disaster relief.
"Disaster planning is not the problem. It's the extended length of time that this one was," Hurley said. "Normally, you know, you have floods or snowstorms or things like that, there's a quick turnaround."
Hurley said she and her staff have handled weekly food distributions for students and their families in the school district for the past 11 weeks. Hurley helps run a school district food distribution program where a week's worth of meals is distributed to families at various distribution points on Mondays.
After the first week Hurley said she and her colleagues reflected on what they thought they did right, what they did wrong and what they could do better to improve the program. They have transitioned from serving 400 kids a week to about 900 at one point, and now are settling back to about 800.
During the first few weeks Hurley said she also made sure to have a back-up plan in place if she became sick. She made sure her managers knew how to run everything, from setting up the production line and how to load bags with the heaviest items at the bottom.
In addition to preparing her staff, Hurley said her fellow Chartwells directors in the area also prepared to serve as backups for each other in case somebody became sick and another team had to come in. Carlisle Area School District outsourced its food services program with Chartwells several years ago.
Access to PPE was another issue they faced. Hurley said her staff could not get masks, so she made them for herself and her staff. She found filter fabric and made sure she put them into the masks she made.
Now when people arrive at Hamilton Elementary School to pick up food on Mondays, Hurley said cars are directed in, security staff checks off their names and little tickets are placed on the windshields so the person at the dock knows how many meals to take to the car.
"We've got this down-pat, so if anybody needs a model, they can just come to Carlisle," Hurley said. "We just want to be professional at everything that we do, and we're not afraid to make mistakes but we're also not afraid to try different things."
As Hurley and her team finish their work for the academic year, she said she has also been working with the Project SHARE food pantry in Carlisle, which will provide summer meals for students.
Q&A with Gail Hurley
Chartwells Director of Dining at Carlisle Area School District.
How many years at your current job:
(where you live now): Lewisberry, Pa.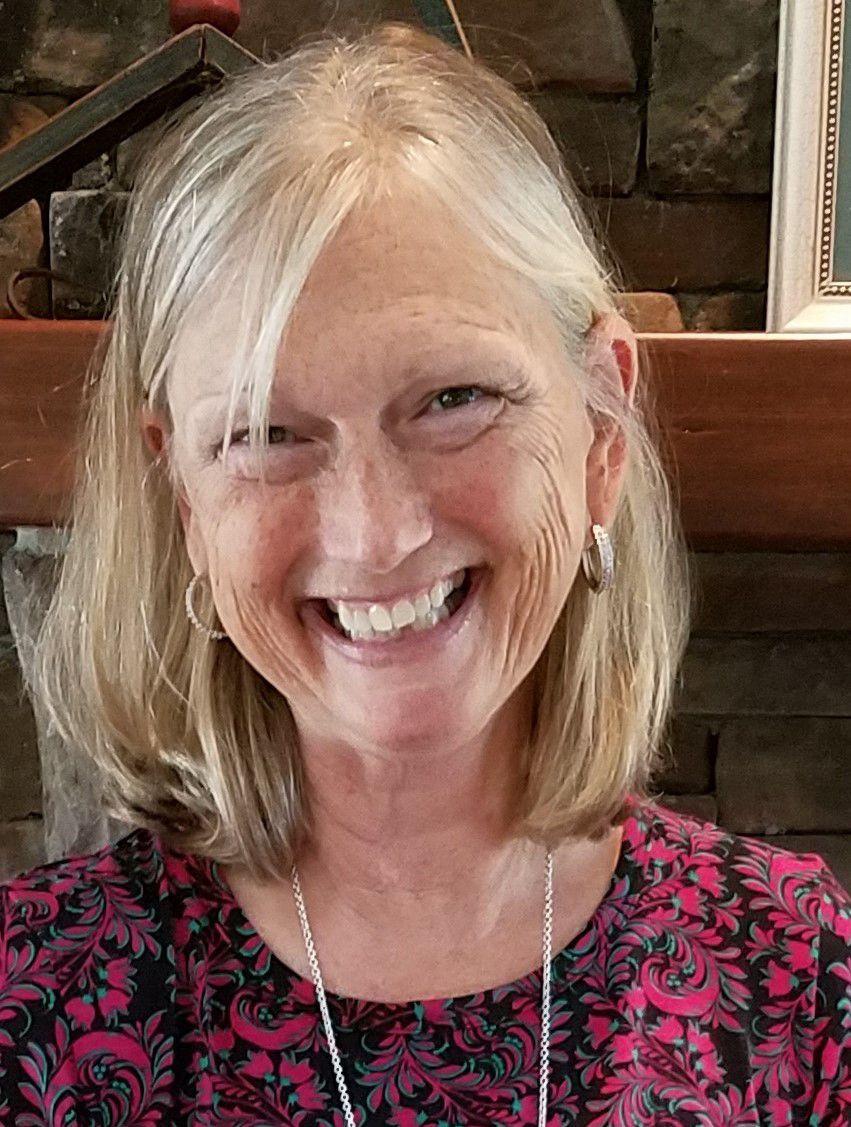 What do you like best about what you do?
I think at Carlisle I am allowed to think outside the box. And I hate using that term because everybody uses it, but if I have a wild idea, I know I'm not going to be shut down immediately, that the district office gives me the opportunity to kind of present an idea. Whether or not it is good for the district at that moment is, you know, debatable, but at least we have the opportunity to do different things throughout the course of the school year.
What is the toughest challenge you face as part of your job during this pandemic?
The first week, we left school on a Thursday, we had a day off that Friday, and that weekend was when everything was starting to happen, so we turned around and already started feeding the students that Tuesday. It was a matter of all weekend being in touch with each other, working out a plan, and making sure that we could follow through with that plan to get those meals through. The week after that, when a lot of other states and school districts were closing, it became a problem of everybody wanting the same convenient foods. All of a sudden there was such a high demand for that product and suppliers weren't able to turn around as quickly as we needed them. So, the first couple of weeks, it was just a struggle to kind of get the foods that we needed. We would put an order in and then we would get stock-out out notices, so then we had to go to plan B and sometimes Plan C.
Something you would like the public to know about what you do?
I know there's always that stigma of school lunches, you know, more so now over the past couple years with the tighter regulations, the nutritional requirements and things like that. And we do our best to be able to be innovative within the guidelines that we have. My team and I are very proud of this, of the items that we have. We use fresh vegetables and roast fresh vegetables, fresh or frozen that's it, never canned vegetables. All of my schools are self-reliant in that they make their own food at their schools, it is not made by a central kitchen hours ahead of time and sent to them for service. They are making their meatloaf, they are putting their chicken tenders in the ovens, and they are making as many of the food items as they need for each day.
What is your proudest accomplishment?
Getting through this. I think it is. You just switch, instead of leading with your left foot, you lead with your right foot. It's just that constant being able to change and do that 180, and to not skip a beat, and that is the most important thing. I need to make sure that the food service is seamless, no matter if … you know one of the worst days that we had at school was when we had a two-hour delay, and a two-hour early dismissal. The same day. And literally, we were like, serving lunch at 9:30 in the morning. So, it's just being able to make things look like we do it all the time.
What goals do you have in your field of service?
My goal is to be able to plan out 2020-21. It's funny because we will be done in a few weeks, like I think our last two services are coming up, and then we normally will start planning, organizing. We should have started planning for next year already. So not just having one plan, we are going to have to have A, B and C, so that when it gets close to that opening day we'll already have the kinks worked out in variable plans so that we'll be ready, because the most important thing for me is to make sure that my staff feel good about what they need to do. If I'm freaking out, that's not a good thing, because then they are going to be like, "Oh holy cannoli, Gail's freaking out so it's really bad." So that is my goal, to not freak out while we open up for next year.