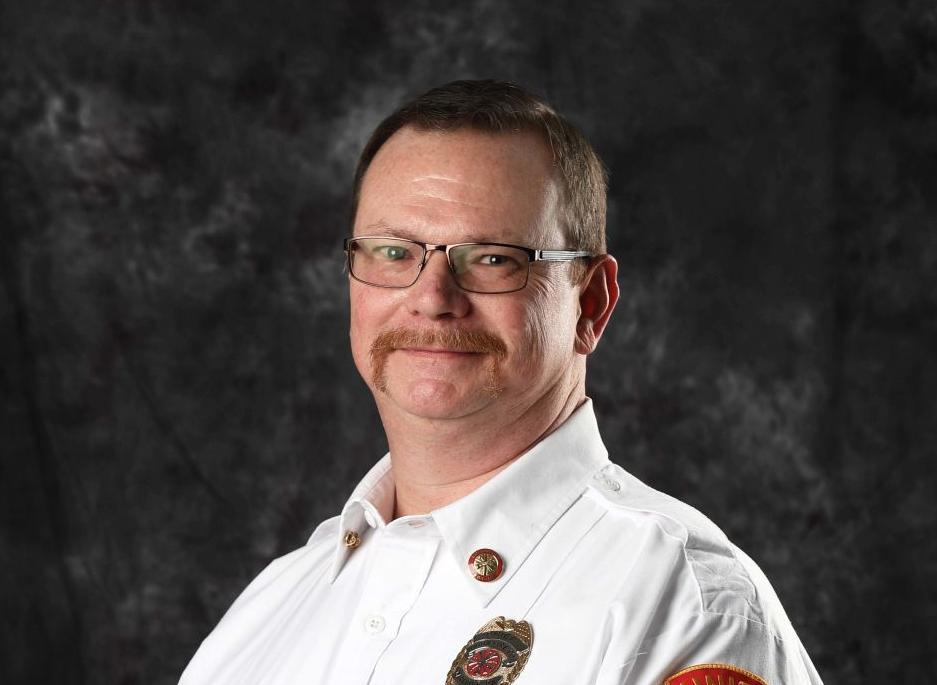 Why did Brian Hamilton choose a career as a 911 dispatcher?
According to Hamilton, it was less of a choice and more like a genetic predisposition.
"Public service seems to be in (my family's) blood," Hamilton said. "It's not something we tried out for or anything like that. It's just something in our DNA."
Hamilton's grandfather worked in the fire service; his father, Ron Hamilton, is a former fire company president and fire chief and currently South Middleton Township emergency services coordinator; his mother was a haz-mat planning coordinator for 24 years; and his son is a 911 dispatcher and an assistant fire chief.
As for Brian Hamilton himself: he's risen through the ranks of emergency service, from joining the fire company at age 14 to his current role as technical systems manager for the Cumberland County Department of Public Safety. In that position, he oversees the maintenance of the radio dispatch console and computer-aided dispatch systems and other infrastructure that allows the county's 911 call center to function smoothly.
In between, he worked as a 911 dispatcher. The decision-making required on the job has become more standardized over the years, but still requires the ability to improvise in the face of unique emergencies, he said.
"Even in today's protocol-driven world, you still have the same element (of unpredictability) because you don't know what's going to be thrown at you, what's going to be on the other end of that phone when you answer it," he said. "Most times, other than an accidental call, if somebody's having a true emergency, they are in the worst moment of their life, usually, at that point."
Hamilton is also a fire chief at Union Fire Company.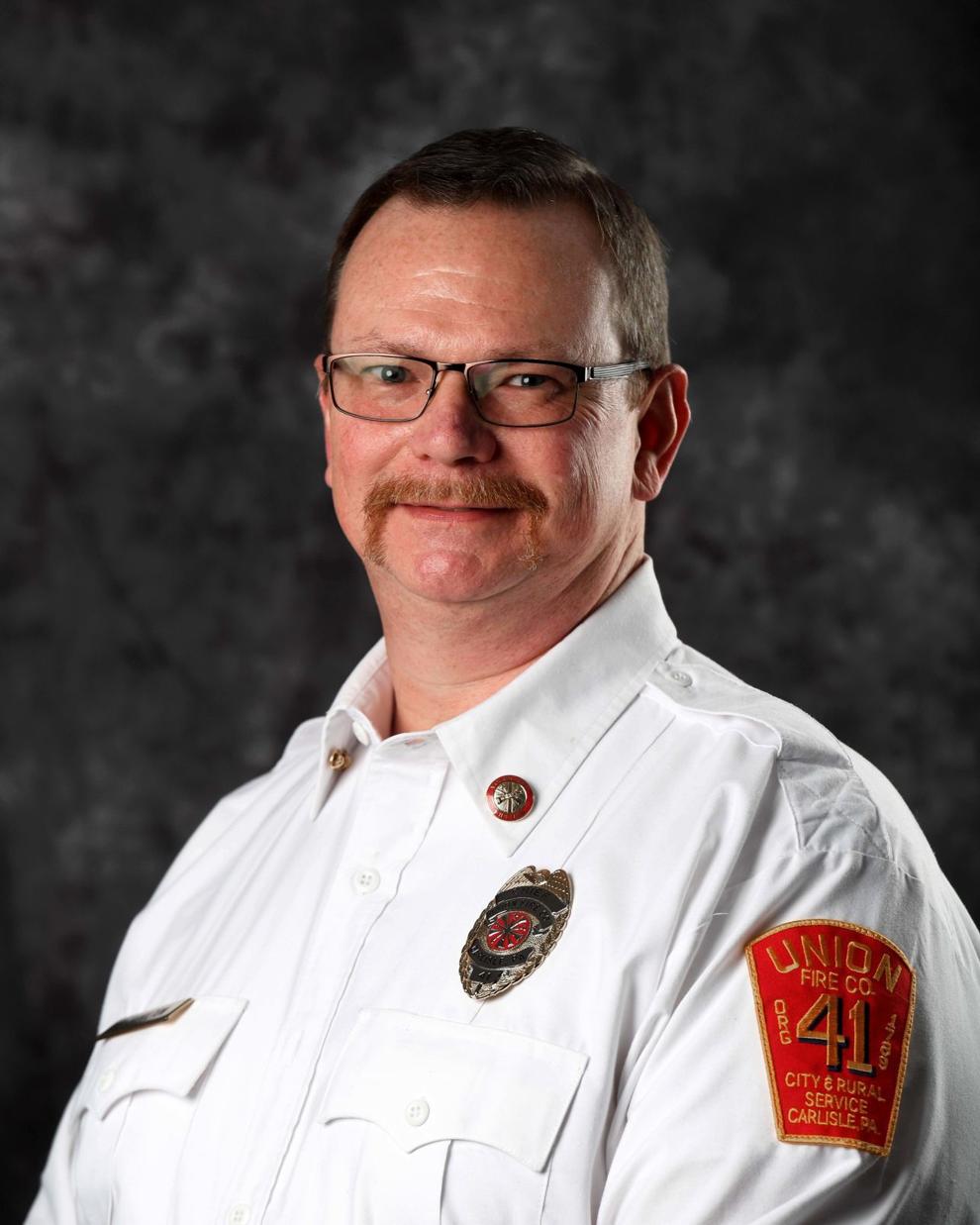 Q&A with Brian R. Hamilton
How many years as a first responder: 35 (joined at the age of 14 as a junior firefighter)
How many years at current station: 35 plus years (went in with my dad before I was old enough to be a member, didn't do anything, just hung out with the other members on a Saturday morning)
Hometown: Carlisle, South Middleton Township
What do you like best about what you do?
Being in the public safety arena both for a career and as a volunteer quite simply just gives you the satisfaction of having the drive and ability to help others. The sense of self-accomplishment, to me, is what keeps me going. I don't like to be recognized for it and there are others that have a resume that would put mine to shame, but that's OK because we are all here for the same common goal. The public expects someone to show up and make the problem go away or at least make it better. The residents we serve don't care what color or what name is on a vehicle, they just want timely, professional and a caring service to be performed. There's nothing better than to get a simple "thank you" before you leave an emergency scene.
What is the toughest challenge you face in your career?
Having to worry about every emergency we respond to. No incident is the same, and it seems the further into the future we get, the more dangerous and complicated the incidents become. This includes toxic and deadly drug labs, and preparing to handle an active assailant situation. Unfortunately, it is not a matter of if, it is when. The professional volunteers, not only in Carlisle but all areas, are being expected to be prepared for everything they face. This is becoming more and more challenging due to the demand and not having adequate volunteers joining fire companies.
Another challenge to our members is PTSD. It is real. It doesn't matter what you've seen. We see some horrific scenes and you just don't erase those from your mind. Members are finding it harder and harder to deal with. The first responder suicide rate is staggering and it scares me terribly. The hardest challenge is getting our brothers and sisters to go and talk to someone.
Something you would like the public to know about what you do?
When you hear a siren, no matter what service is responding or the type of incident they are responding to, police, fire, fire police or EMS, say a prayer for a positive outcome. Whether paid or volunteer, we are literally putting our lives on the line for your well-being and safety. This isn't about one person; this is about a community of people that have devoted their lives to public safety. It's not a job for everyone, we understand that, but those that are not cut out for this job, try and do your part by being supportive of those that are.
What's your proudest accomplishment?
I'd have to say seeing my son grow up in the firehouse like I did and embracing it — being a contributor to society, an asset and turning out to be a fine firefighter and now venturing into a leadership role as an assistant chief.
Who are your role models or mentors?
First and foremost, my father. He is the one who got me into the fire service; he supports me and my accomplishments along the way. I have had many mentors along the way, too many to list, but I can tell you if you surround yourself with good people, good things happen. There's always a dip or two in that momentum and can take some time to recover but those good people will get you through anything that is presented to you, good or bad.
I can't forget my wife. Being a wife of a firefighter isn't exactly the easiest thing to do. She and my son, when he was younger, sat without me many times while I was either at a meeting or running calls. So thank you for being there by my side and putting up with all the stress that comes with a volunteer firefighter.
What goals do you have in your field of service?
As I start nearing the end of my tenure as fire chief — which could be another five or more years, who knows? — I want those coming up beside me to learn the service well enough to carry the torch forward for many generations to come. There will be some changes and hard decisions along the way, but we need to keep the bigger picture in focus as best as we can. How do we meet the needs of our residents every day?
Daniel Walmer covers public safety for The Sentinel. You can reach him by email at dwalmer@cumberlink.com or by phone at 717-218-0021.