As we continue to navigate our way through this coronavirus pandemic, more and more it becomes about noticing the things we may have taken for…
Joanne Fortney accepted a temporary administrative assistant position at New Hope Ministries 22 years ago.
Craig Forbes wants customers to know a few things.
Dale Kuhn has persevered through many challenges during his decades as a truck driver.
Gail Hurley and her staff had to quickly adapt to the new challenges forced by the COVID-19 pandemic and school shutdown to make sure the food…
Some jobs are simple. Some are jobs most people wouldn't even think about on a daily basis.
Through reading the 10 profiles of police, fire, EMS, hazmat and 911 workers inside these pages, you get a glimpse of what motivates these vol…
Four small tornadoes of swirling hot ash danced about 10 to 15 yards away.
Firefighting in the Carlisle area is mostly volunteer, but don't be surprised if you see members of a paid fire department helping out if your…
It was encouragement from a mentor that led Doug McDonald on a long path as a first responder, first as an EMT and later as a firefighter.
If Josh Rager didn't want to immerse himself in the life of a first responder, he wouldn't live in a firehouse.
Cumberland Goodwill Paramedic Lt. Murray — that's Michael Murray, if you want his full name, but everyone calls him Murray — has seen a lot in…
When you call 911 to report a health emergency, you expect an ambulance to immediately hurry to your home.
Why did Brian Hamilton choose a career as a 911 dispatcher?
Carlisle Police Detective Timothy Groller was an accounting major at Bloomsburg University when he had an epiphany: sitting behind a desk all …
It's well known that volunteers provide many of the emergency services that keep Cumberland County residents safe, but one such group may have…
When Margaret Myers was about 16 years old, she joined the Mechanicsburg Police Department's Police Explorer program, a co-educational program…
Starting Nikoli's Pizza 16 years ago in Lower Allen Township came out of Ricci Magaro's innate talent as a pizza chef.
Starting Nikoli's Pizza 16 years ago in Lower Allen Township came out of Ricci Magaro's innate talent as a pizza chef.
The big box stores have their algorithms to decide what to stock. The online giants have their algorithms that predict what customers might wa…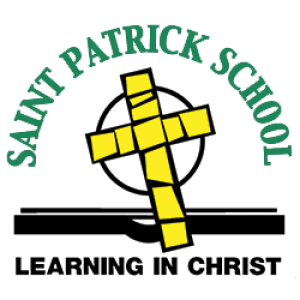 Giesswein Plastic Surgery

Cole's Bicycles first met the needs of the Carlisle community by renting bicycles during World War II at a rate of 25 cents an hour out of the…
People used to say that The Kitchen Shoppe was a "pretty nice store and cooking school for the middle of the cornfield," according to owner Su…
"Most people come here because they know they'll be unique items," Kristin Tuckey said. "All of their sisters aren't getting it for Christmas."
Cars have changed in the past 60 years, as have gender norms — although not always at the same pace.
When a congregation planned to leave its home on Walnut and Fourth Street in Boiling Springs, PJ Heyman was just a stained glass artist workin…
"You just start slow, see if it sells," Steve Knisely said. "You guess right and if you don't, you get rid of it. There's always 50 percent off."
Jim and Karen Griffith needed a solution to shed more light on the Carlisle Christmas parade staging area.