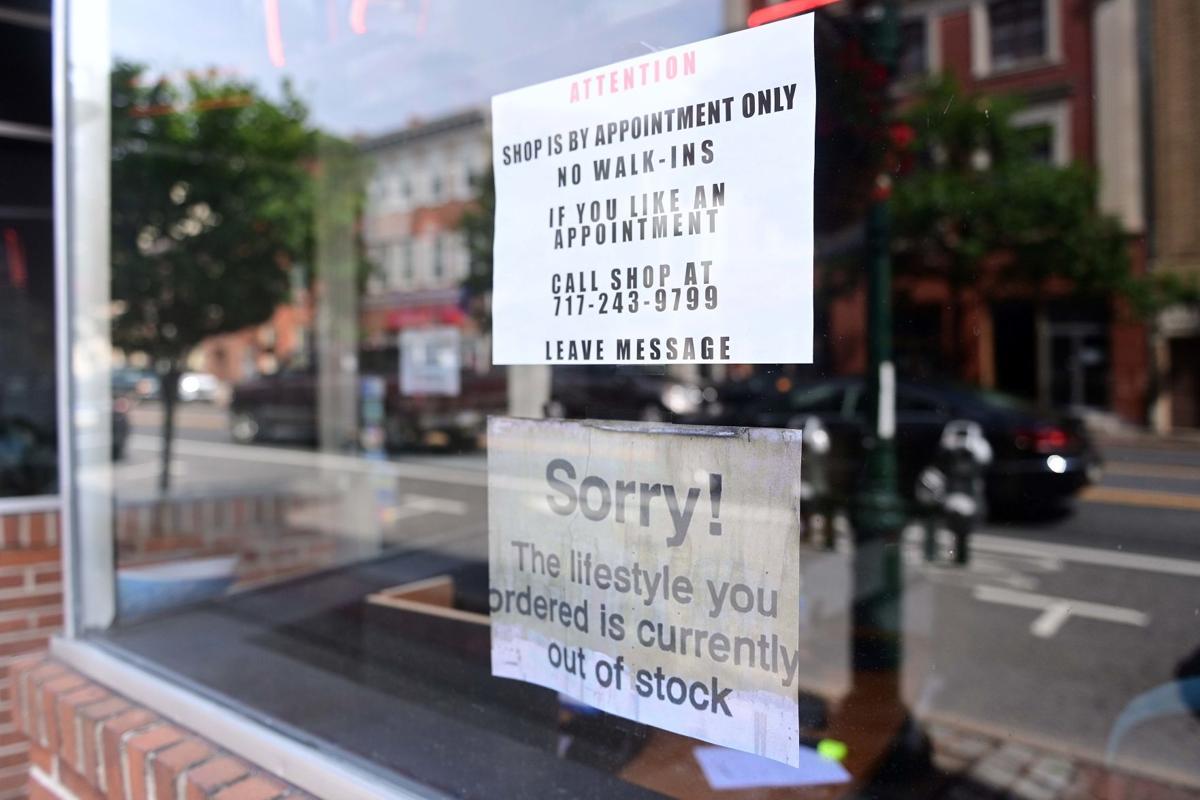 The Harrisburg-Carlisle metro region's unemployment rate stood at 11.5% in June, according to federal data released Wednesday, as signs of a slow economy recovery from the COVID-19 pandemic continue to roll in.
The news comes as federal lawmakers still don't have a solid picture of what the next phase of pandemic economic relief will look like, despite one key element of the existing CARES Act — an added $600 in weekly unemployment benefits — officially expiring Friday, with last week having been the final week eligible for the extra benefit.
With approximately 34,435 unemployed people in the Cumberland-Dauphin-Perry tri-county metro zone, the lapse in unemployment assistance stands to starve the local economy of about $20.7 million weekly, at least until Congress and the Trump administration can agree on a path forward.
June's local unemployment rate compares to 3.9% in June 2019. May's unemployment rate for the Harrisburg-Carlisle region stood at 11.6%, compared to 3.4% in May 2019. Those rates are not seasonally adjusted, but can be compared year-over-year.
Thursday also brought news of sustained unemployment figures, with the number of workers continuing an unemployment claim nationwide rising in the week ending July 18 by about 5.4% over the previous week, according to federal Department of Labor data.
The number of ongoing unemployment claims in Pennsylvania dipped in the week ending July 18, with about 671,000 continued beneficiaries versus 815,000 the week before. But advance data from the Labor Department anticipates that number going back up for the week ending July 25.
Debate in Washington, D.C., this week coalesced around the HEALS Act, a proposal put out by Senate Republicans that would include, among other measures, a renewal of the flat-dollar unemployment enhancement at $200 per week.
Starting in October, states would then need to implement a system based entirely on a worker's previous wages, compensating them for 70% of lost earnings, with no more than $500 added by the federal enhancement.
Unemployment benefits otherwise pay out just under half of an employee's prior wages, on average, depending on the state formula.
Democrats have widely slammed the HEALS Act as a cliff, including Pennsylvania Sen. Bob Casey, who described the proposal as an "economic catastrophe."
"We cannot and should not accept cutting unemployment insurance benefits by two-thirds for workers who lost their jobs through no fault of their own," Casey wrote in a statement to The Sentinel. "We shouldn't accept a proposal that does not provide funding for state and local governments, which is essential for our first responders, schools, public health departments and countless other essential services in our communities."
Casey pointed out that the Senate has yet to take up the HEROES Act, passed by the Democratic-controlled House of Representatives two months ago. Republicans attacked the legislation as too broad and costly.
On the flip side, fiscal conservatives such as Pennsylvania Republican Sen. Pat Toomey have been skeptical of even the more limited HEALS Act, saying it may still be too ambitious and open to being expanded by House Democrats.
"With a price tag exceeding $1 trillion, the HEALS Act is not a narrow measure — and this is before Speaker [Nancy] Pelosi insists on her pound of flesh," Toomey wrote in a statement. "Nonetheless, my staff and I will be reviewing the details of this bill in the coming days and the accompanying changes that will be made."
At a Pennsylvania Chamber of Business and Industry event earlier this month, Toomey said the $600 unemployment add-on from the CARES Act was one of the most significant things that Congress needed to change.
Because some workers are making more on unemployment than they were from working pre-pandemic, Toomey and others have said the program is a disincentive to workers finding new jobs.
While anecdotal evidence of this was provided by chamber members and other business owners, economists are less concerned about the macro effect, given that the job market is already so skewed; federal labor statistics indicate that there are roughly four to five times the number of unemployed Americans as there are job openings.
A study released Thursday by economists with job website Glassdoor, the Federal Reserve, and the University of Pennsylvania estimated that applications per job vacancy have actually gone up sharply since the CARES Act passed.
Total job applications have decreased 21% during the COVID-19 crisis, but the number of job vacancies has dropped by 64%, the researchers found, suggesting that employers "did not experience greater difficulty finding applicants" after the expanded unemployment benefits went into place.