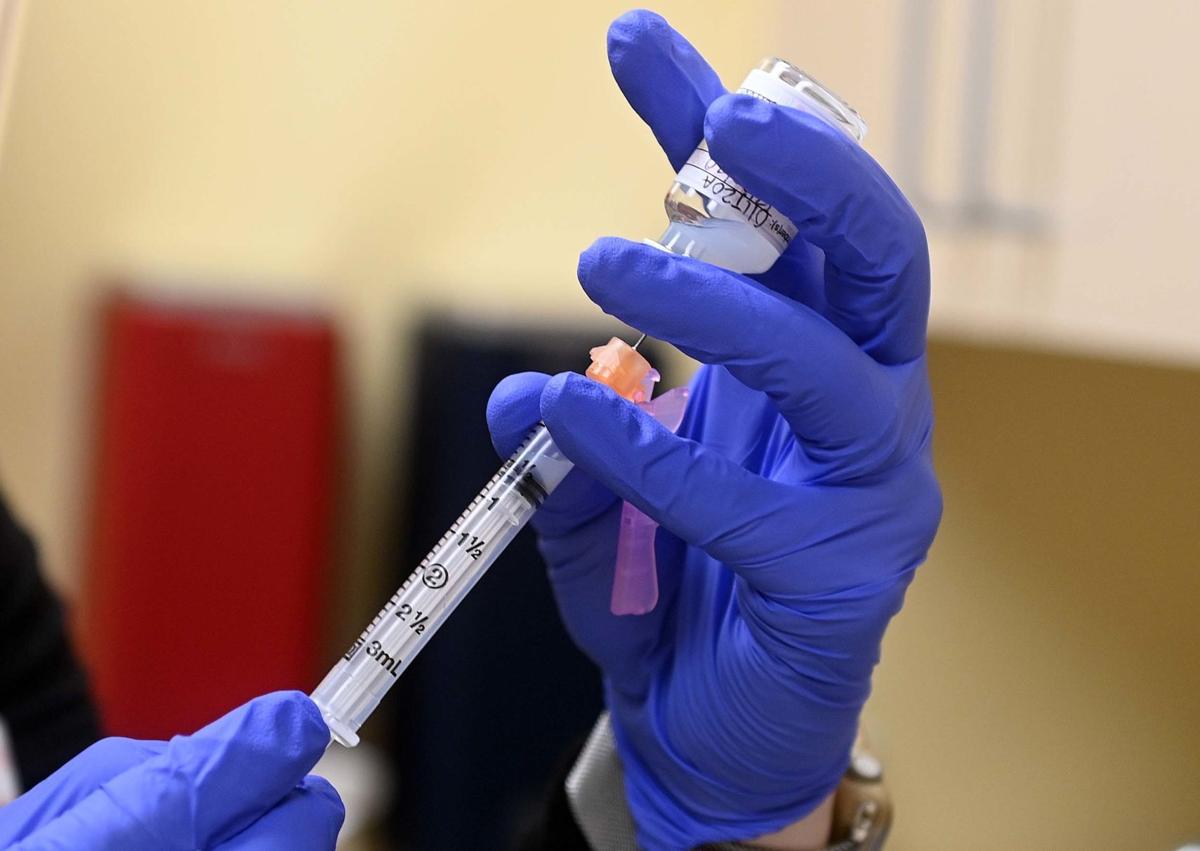 The Wolf administration may have greenlit an expansion of the state's COVID-19 vaccine distribution plan Tuesday to include those 65 and older and adults with high-risk conditions in Phase 1A, but that doesn't mean providers are necessarily ready for the new influx of patients.
Both UPMC Pinnacle and Penn State Health reported Tuesday that a limited supply of vaccines is insufficient to start vaccinating everyone on the expanded list of Phase 1A. Both health systems said they are eager to start, but UPMC said it has not received an additional allotment of the vaccine beyond what has been allocated for health care workers and skilled nursing facility residents and staff.
Penn State Health officials said they are looking forward to providing the vaccine as soon as they have a sufficient number of doses. However, the health system said it is identifying locations in several of its communities where it could establish mass vaccination sites once it receives the additional doses. The health system will post updates on its vaccine page at http://pennstatehealth.org/coronavirus/vaccine when it has information on locations of mass vaccination sites, along with how to schedule vaccinations based on incoming supplies.
The state Department of Health said Wednesday that it is working with vaccine providers and the pharmacy association to help "temper public expectations." According to COVID Press Secretary Barry Ciccocioppo, there were more than 12 million hits on the state's vaccine provider map since the announcement Tuesday.
"It is clear that many Pennsylvanians are eager to get the COVID-19 vaccine," he said. "Unfortunately, we do not have enough vaccine for everyone who wants it right now, but we will  have more in the future."
WellSpan Health, which owns Chambersburg Hospital and a number of facilities in nearby counties, is one of the few health systems that is already scheduling online vaccine appointments for senior citizens and adults with high-risk medical conditions. Eligible people can register and use the MyWellSpan patient portal to schedule a vaccine online.
Eligible patients can also call their WellSpan primary care provider to schedule an appointment, and patients without a WellSpan provider or a WellSpan account can still schedule an appointment by calling the COVID-19 hotline at 855-851-3641. The health system has vaccination providers in Adams, Franklin, Lancaster, Lebanon and York counties.
According to the Pennsylvania Department of Health's map of vaccine providers, a number of local pharmacy and clinics can also start scheduling vaccinations for the expanded group. Like the health systems, however, that may take time due to limited supplies.
According to last week's vaccine distribution list from the department, area pharmacies received about 100 to 300 Moderna COVID-19 vaccines. Numbers on this week's vaccine distribution list were not complete as of Wednesday morning, though a number of the pharmacies tended to receive the shipments at the tail-end of the week.
Ciccocioppo said Pennsylvania is asking the federal government for the maximum allotment of vaccine available, and the state is receiving a steady flow of about 140,000 doses of vaccine per week, which is shipped directly from manufacturers to the local vaccine providers.
Pharmacies and health systems will still be working on vaccinating those who were already in Phase 1A, namely health care personnel, including EMS personnel, dentists and dental hygienists, nurses, physicians, chiropractors, therapists, phlebotomists, technicians, pharmacy technicians, clinical personnel in schools and correctional facilities and those not directly involved in patient care but could be exposed to infectious material.
The expanded list includes those 65 and older, and those 16 to 64 with high-risk conditions, such as cancer, chronic kidney disease, COPD, Down syndrome, heart conditions, immunocompromised state, obesity, sickle cell disease and Type 2 diabetes.
Those who smoke and those who are pregnant are also now included in Phase 1A, though Penn State Health said on its website that while pregnancy is a known risk factor for more severe complications with COVID-19, pregnant women were not among those included in the trials for either of the approved vaccines. Because of that, there is not safety or efficacy data for either vaccine in pregnant women, and Penn State Health encourages women, with the help of their providers, to weigh the benefit and risks of getting the vaccine.