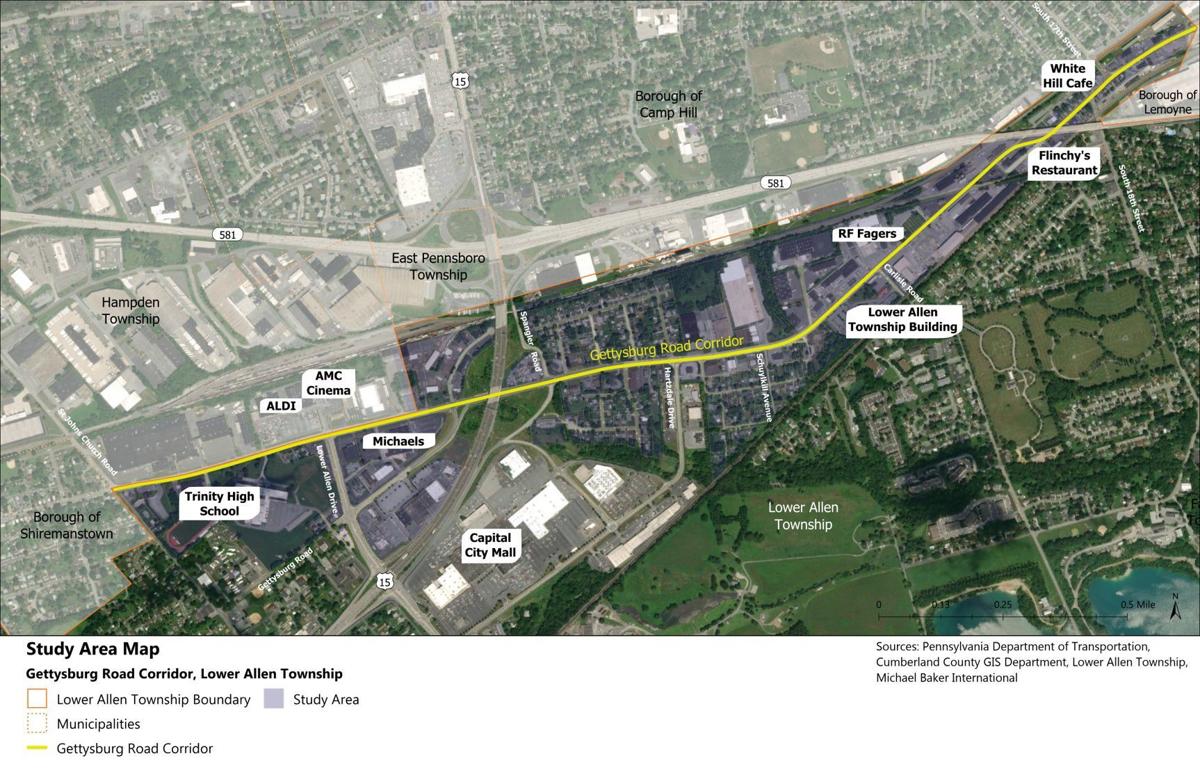 Lower Allen Township is looking for public input as it considers possible road improvements and future development along the Gettysburg Road Corridor.
The corridor follows Simpson Ferry Road, Gettysburg Road, State Road and Hummel Avenue through Lower Allen Township.
The township will also conduct an urban design workshop on Wednesday, May 26, regarding the corridor plans. The hybrid event will be conducted both in person at the township municipal building and online via Zoom. Those who attend in person will be expected to wear masks and social distance.
Those who take the online survey can provide their contact information to register for the workshop. Event registration information will also be posted on the Lower Allen Township website at www.latwp.org, as well as on its Facebook page. For more information, email Erin Trone at etrone@latwp.org.