Nicole Deary admits she's something of a personal development junkie.
That can pertain to her own success taking on a leadership role in her mid-30s, as well as her interest in helping to shape future leaders of the community.
As Leadership Cumberland prepares to celebrate 30 years of developing leaders in the workforce, nonprofits and the community at large, Deary will celebrate two years as its executive director. It took very little time for Deary to see Leadership Cumberland for the opportunity that it was.
Deary worked at the Carlisle Area Chamber of Commerce when she enrolled as a fellow at Leadership Cumberland to take classes on becoming a better leader. An off-hand comment to then retiring executive director Bets McManus turned into a phone call from a board member and the possibility of stepping into McManus' shoes.
"I'm pretty extroverted and love being around people," Deary said. "I'll help about 35 new people every year connect with the community. Hopefully, I'll inspire them to be a better version of themselves."
Deary is a one-woman tour de force as the only employee of Leadership Cumberland. Despite the workload — or for Deary, because of those challenges — she finds joy in completing the mission of the organization by connecting community members with nonprofits. By the time the class of community members graduates from Leadership Cumberland, Deary estimates about 80 percent will stay on either as a volunteer or board member of a nonprofit somewhere in Cumberland County.
"I want to break down any stereotypes" that people have of board members, Deary said. "People think, 'Oh, it's only for millennials.' But it runs the gamut. We have people in their late 20s to late 50s. I like that there's a diversity to the class."
Deary is also passionate about mentoring women, which she does through the West Shore Chamber of Commerce where Leadership Cumberland shares a space. She notes that 60 percent of this year's Leadership Cumberland class that graduates in June are women.
With Leadership Cumberland maxing out at 35 students for the first time this year, and as Deary also works on a strategic plan with the board of directors, she's hopeful about where this work takes her.
"There's a part of me that loves that every day is new," she said. "It's never a dull moment, for sure."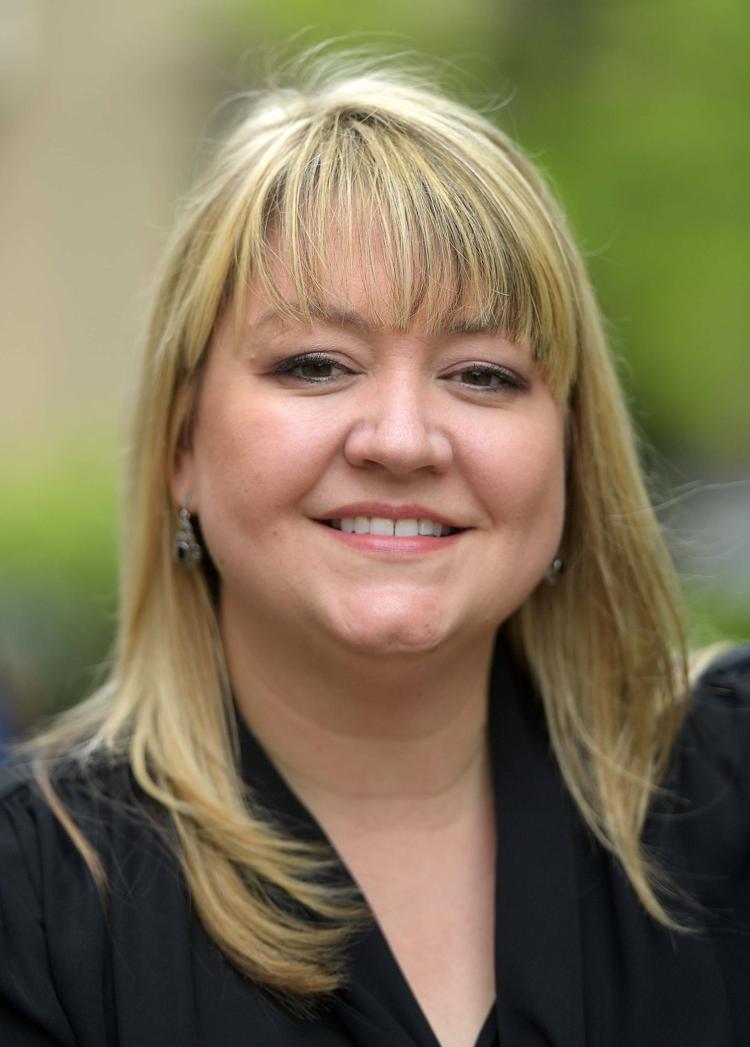 Nicole Deary
Family: Husband, two children and two dogs
Profession: Executive director of Leadership Cumberland
You have free articles remaining.
Keep reading for FREE!
Enjoy more articles by signing up or logging in. No credit card required.
Where you live now: Carlisle
What do you like best about what you do?
Inspiring people to become the best version of themselves.
What is the toughest challenge you face?
Capacity building. Right now, I am a staff of one supported by a board and working committees. I'd love to see us offer more programming and support to our nonprofit community. To do that, I need more help and finding the resources to fund another position is challenging.
What do you like best about working or living in Cumberland County?
The sense of community. I'm always amazed at how well everyone takes care of one another.
What are the key elements you see in effective leadership?
There are so many elements that create effective leadership; trust, respect, humility. But I think to be really effective you need to be self-aware. What are you strengths and weaknesses? How do you communicate and handle conflict? The only person we truly control is ourselves. You have to lead yourself well before you can really lead others.
"Yesterday I was clever, I wanted to change the world. Today I am wise, so I am changing myself." -Rumi
Change the world ... one class at a time.