Have you ever driven past the same building day after day and wondered what it looks like inside?
Have you ever only seen a space from the street and wondered what lies within?
Maybe the location is closed to the public, or maybe you've just never had a reason to go in.
The Sentinel's Inside Look series aims to take readers into the curious places Cumberland County has to offer from the comfort of their living rooms.
Join us every other week for a video and photo gallery of new, or sometimes very old, local places that are just waiting to be explored.
Cumberland County Landfill
If the word landfill conjures mental images of towering piles of garbage as far as the eye can see, the Cumberland County Landfill couldn't paint a more different picture. Instead it serves as a masterfully engineered and environmentally minded facility.
The Cumberland County Landfill is at 260 Newville Road and its approximately 800 acres span parts of North Newton and Hopewell townships.
Waste Management Communications Manager John Hambrose said the landfill was permitted by the Pennsylvania Department of Environmental Protection in 1990 and originally operated by Community Refuse Service. After passing ownership to various other companies, Waste Management took over the site in October 2020 when it acquired Advanced Disposal services.
The landfill accepts waste collected by Waste Management, as well as other haulers and the public.
Hambrose said the facility's disposal footprint, the area where crews can install liners and dispose of waste, is 461 acres.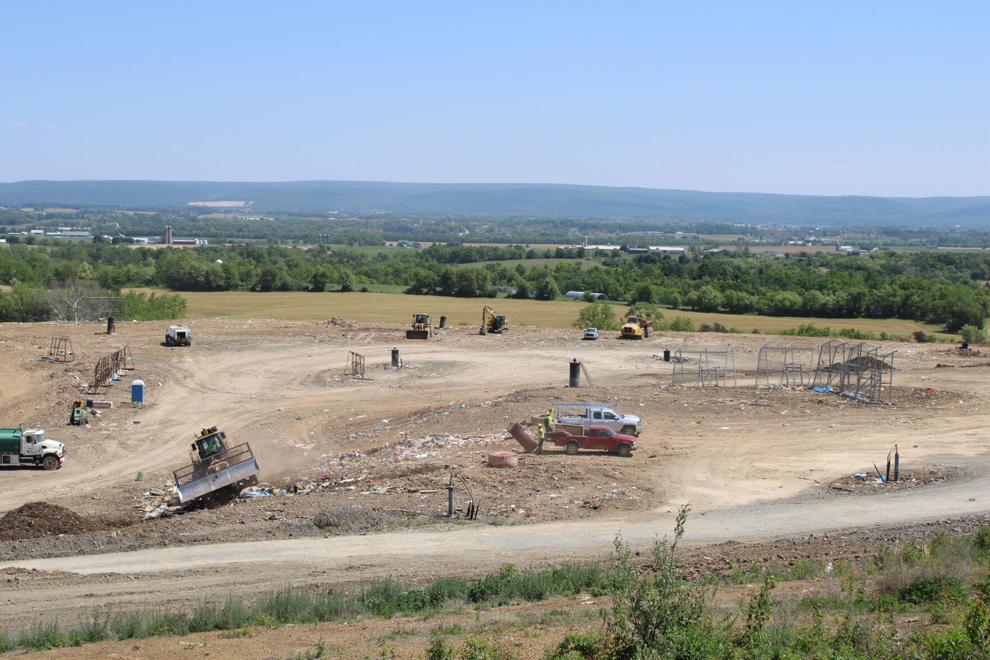 Upon entering the Cumberland County Landfill, one is met with the scale house, which helps track the weight of incoming and outgoing vehicles to determine how much waste they deposited in the landfill.
Hambrose said the landfill's recent waste volumes have totaled about 1,200 tons per day, while its state permit allows the facility to accept up to 2,950 tons each day.
Just beyond the scale house, the landfill's wastewater treatment plant gathers leachate, or contaminated water that has filtered through the landfill, and transports it through a treatment process before depositing clean water into the Conodoguinet Creek.
Up the road from the wastewater treatment plant, landfill visitors are met with a space where the public can deposit waste and recycling separate from where commercial haulers drop off their loads on weekdays between 7 a.m. and 3:30 p.m.
"As a courtesy to residents of nearby communities, residents of Hopewell and North Newton townships and Newburg Borough can dispose of limited amounts of waste free-of-charge," Hambrose said. "We do not charge for recycling drop-off and remind those who recycle with us not to put plastic bags, plastic sheeting or anything soiled with food in our recycling containers."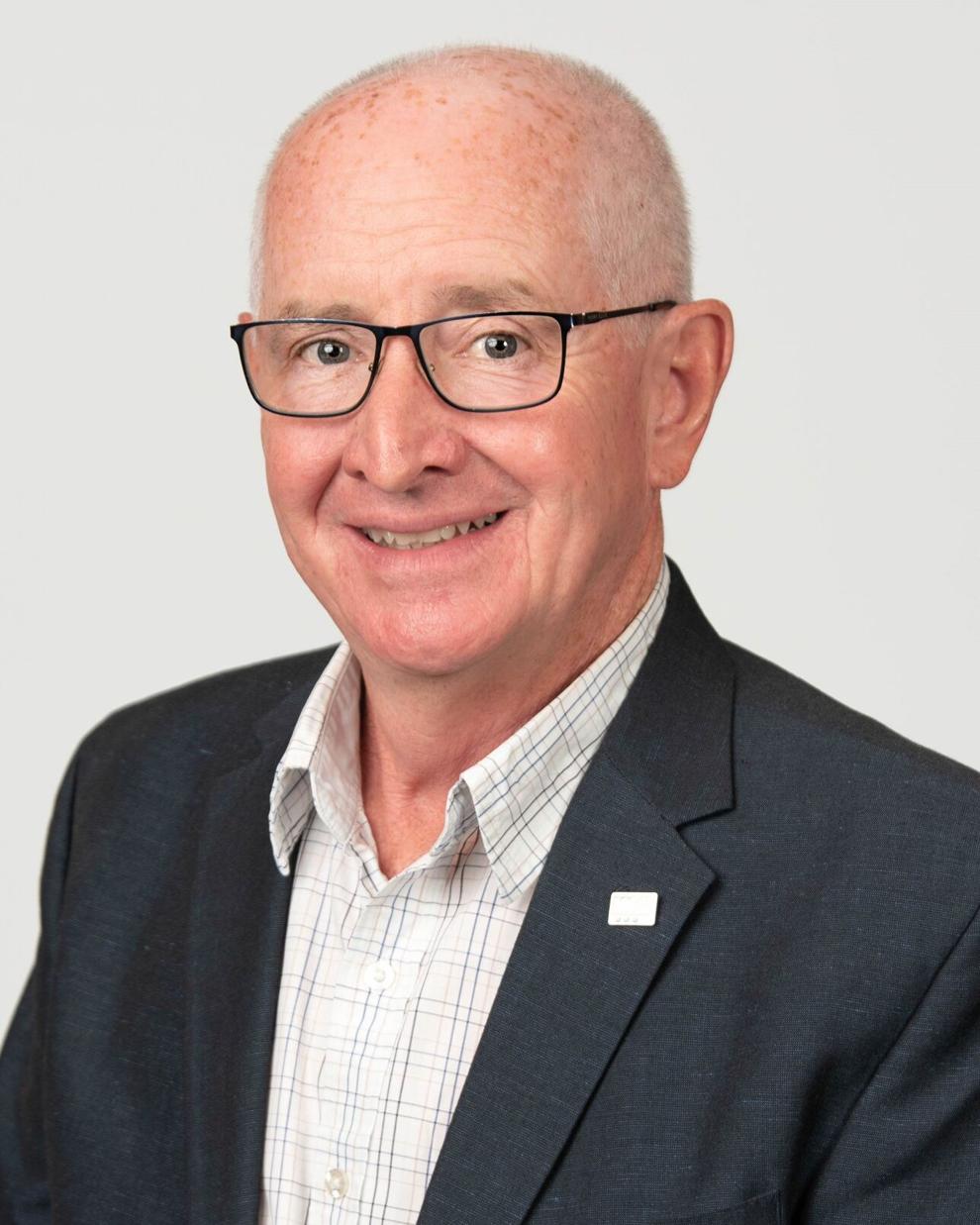 The landfill also has a gas-to-energy plant. Operated by a third party, the plant acquires methane gas generated by decomposing waste gathered from gas collection wells around the landfill and transforms it into energy. The landfill also has flares to burn excess gas that isn't turned into energy or to serve as a backup for the energy plant if necessary.
From there, a winding dirt road leads drivers past what appears to be grassy, rolling hills. The slopes formerly served as areas of the landfill that were filled with waste, sealed with engineered materials and covered in soil and grass, hiding the landfill almost in plain sight.
Crews work in active cells in the landfill's working face, with no more than 50 acres of landfill permitted to be open at one time. The working face includes a mom-and-pop dump for smaller haulers to deposit trash separately from commercial entities nearby for safety.
Compactors with spiked wheels drive over the trash and condense it to allow for optimal use of the landfill's space, and a trailer tipper allows semi trucks to unhitch their trailers so they can be lifted almost vertically and emptied.
At the end of each day, the working face of the landfill is covered with soil, tarps or auto fluff, a material made out of shredded, nonmetal parts of a car, to prevent odor and keep waste from blowing away. Areas of the landfill that aren't being used for a period of time are topped with intermediate cover, which consists of about a foot of soil.
Temporary caps can also be put on landfill areas that might be closed for an extended period of time but not permanently. These consist of engineered material that provides odor control and prevents water from draining through the waste, thus requiring treatment at the landfill's wastewater treatment plant.
When areas of the landfill are filled to the limit, the space is sealed with a final cap of engineered materials and topped with soil and grass, allowing the now-inactive cell to blend in with the green space that surrounds it. As landfill levels fill in, crews can add new levels on top, creating a sort of engineered mountain that overlooks Cumberland County.
"All landfills will eventually run out of space and close," Hambrose said. "Because landfills are difficult to site, permit and operate, it is up to each of us to conserve landfill space by becoming the best recyclers we can be, starting with the paper, plastics, metals and glass we recycle at home, at work and at school. The rate at which a landfill fills, and eventually closes, depends on many factors, including the economy, weather, recycling and if new uses are found for our waste."
He estimated the Cumberland County Landfill could continue to operate for up to 25 more years, considering current inbound waste volumes and remaining disposal space.
Cumberland County Landfill officials said it is important to develop a good relationship with the surrounding community.
Hambrose said under state requirements, the landfill provides more than $1 million in host community benefits to Hopewell Township, North Newton Township and Newburg Borough. It also donates to the Newburg-Hopewell Volunteer Fire Department and recently made a $13,000 donation to the Borough of Newburg, allowing officials to purchase portable radar traffic speed monitoring units, Hambrose said.
The careful use of engineered materials, the gas-to-energy process and the creation of green space also demonstrate a mindfulness of the environment at the landfill.
The scale house attendant, Jessie Walls, and her daughter, Josey, are taking this mindfulness a step further with plans to create a pollinator habitat on the landfill. A Shippensburg Area High School junior and Ambassador rank in Girl Scout Troop 80927 in Shippensburg, Josey would complete the project for her Gold Award.
Hambrose said Walls and Josey plan to begin the work this year, and Mike McIntyre, district manager of the Cumberland County Landfill, is in the process of determining the best spot for the project, which could include a habitat for the leafcutter bee, as well as a garden with native wildflowers.
Maddie Seiler is a news reporter for The Sentinel and cumberlink.com covering Carlisle and Newville. You can contact her at mseiler@cumberlink.com and follow her on Twitter at: @SeilerMadalyn