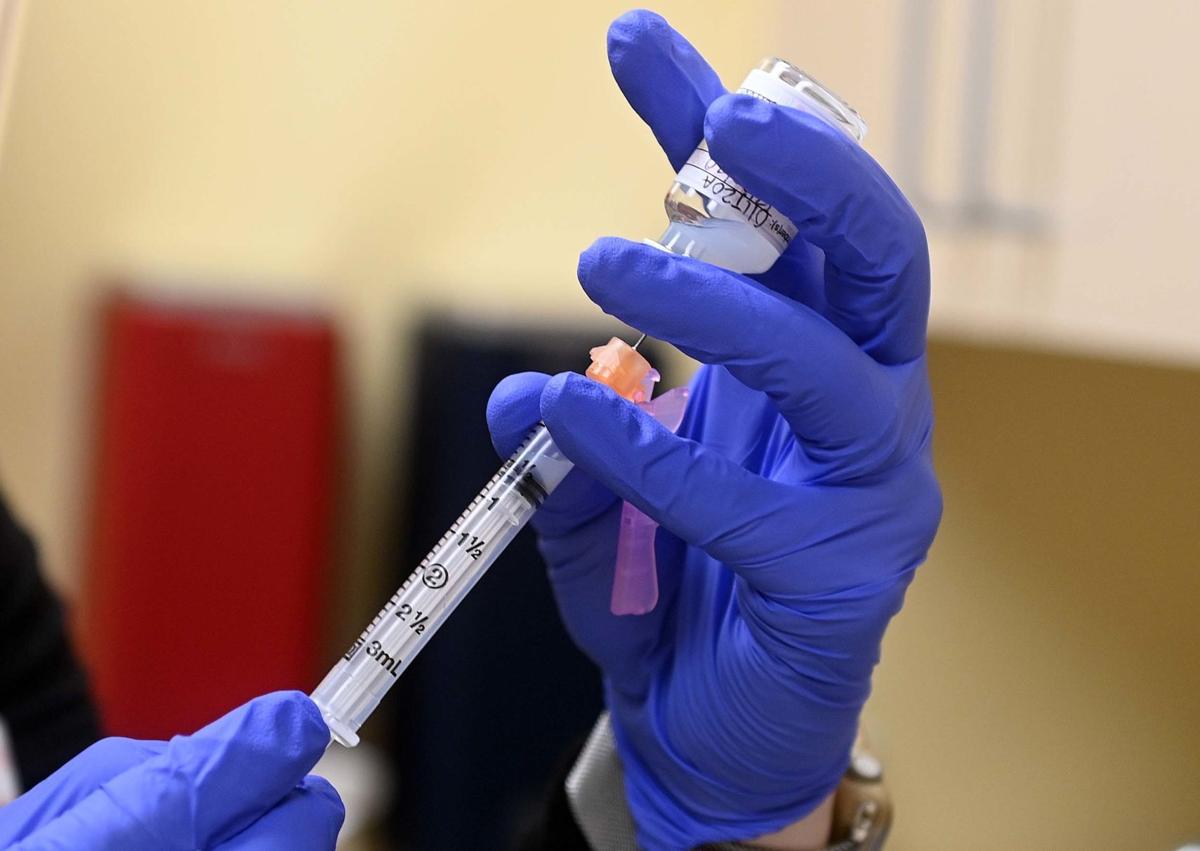 As federal and state governments work with drug manufacturers to provide COVID-19 vaccines to residents, availability of the vaccine continues to change.
Gov. Tom Wolf on April 12 announced that all Pennsylvania adults will be eligible for the vaccine starting April 13.
Here is a look at vaccine availability in Cumberland County and what residents should keep in mind when they are able to get an appointment:
Where and how to get it?
Care Options Rx
Scheduling for Big Spring Pharmacy in Newville, Holly Pharmacy in Mount Holly Springs and Quality Care Pharmacy in Carlisle can be done online through Care Options Rx. Quality Care Pharmacy is also offering vaccine appointments at The Meeting House in Carlisle and partners with Cumberland County to offer vaccine clinics at the U-haul on Walnut Bottom Road.
Contact: For the Cumberland County Vaccination Clinic, those without internet access can call 717-918-9880 to schedule an appointment.
CVS Pharmacy
CVS is offering COVID-19 vaccines at select stores in Pennsylvania.
Medical Arts Pharmacy in Carlisle
Medical Arts Pharmacy has an online vaccine registration available. The pharmacy asks residents not to call to confirm their submissions to the system.
Penn State Health Holy Spirit Medical Center
Penn State Health on Feb. 18 launched new scheduling systems for four vaccination sites, including one at Holy Spirit Medical Center at 431 N. 21st Street, Camp Hill, at the tent outside of the urgent care building. Due to reporting requirements, appointments must be made online or by phone.
Rite Aid
Rite Aid is offering vaccine appointments through an online scheduler and notes that residents should not call their individual locations to schedule appointments.
Robert T. Henry Pharmacy on East King Street in Shippensburg
Online sign-up is available, and as of April 12, the pharmacy has appointments available for both the Pfizer and Johnson & Johnson vaccines.
Contact: If the appointments slots are full, call 717-532-5812.
Sadler Health Center in Carlisle
The center is offering vaccines for Carlisle and Perry County appointments.
Contact: Appointments can also be made by calling 717-960-6901.
UPMC Pinnacle
Residents are allowed to register online or via phone for a COVID-19 vaccine, and the patient will be contacted once vaccines are available. Due to expected high call volume, patients are urged to only contact UPMC via the phone if they are unable to register online or if they are 16 or 17 years old.
Weis Markets
Residents can get the vaccine only by making an appointment, and online appointments can be made a day in advance. Weis is providing the Moderna vaccine, and additional schedules for appointments will open on Monday, Wednesday and Friday mornings.
The Pennsylvania Department of Health is working to ensure all enrolled vaccine providers have information publicly available for those curren…
What is involved in the process?
Once an appointment is scheduled, check with the individual provider to see what they need, but most will ask for a photo ID and Medicare or insurance card, if available. Vaccines, however, are free, regardless of insurance coverage. Patients will be asked to wear a face covering while getting the vaccine.
Those who receive a vaccine will be asked to stay at the location for about 15 minutes to see if any concerning side effects set in that will need to be addressed by pharmacy/medical personnel. The usual side effects include pain, swelling and redness at the injection site, and potentially chills, tiredness and headache, which could start within a day or two of getting the shot and go away after a few days, according to the Department of Health.
The pharmacy/provider will likely schedule a second appointment after the first dose is administered. The second dose of Moderna will be scheduled 28 days after the first, and the second dose for Pfizer will be administered 21 days after the first dose.
When can you get the vaccine?
Phase 1A:
Health care personnel (EMS, nurses, physicians, dentists, dental hygienists, chiropractors, therapists, phlebotomists, pharmacists, technicians, health students/trainees, direct support professionals, clinical personnel at schools/correctional facilities); long-term care residents and staff; adults aged 65 and older; adults who are pregnant, smoke or are obese; and those 16 to 64 with high-risk conditions (cancer, chronic kidney disease, COPD, Down syndrome, heart conditions, immunocompromised state, Sickle cell disease and Type 2 diabetes).
Phase 1B:
People in congregate settings not in Phase 1A, first responders, correctional officers and workers, food and agricultural workers, U.S. Postal Service workers, manufacturing workers, grocery store workers, education workers, clergy and essential support, public transit workers and those caring for children or adults in early childhood or adult day programs.
Phase 1C:
Essential workers in sectors of transportation and logistics, water and wastewater, food service, housing construction, finance, information technology, communications, energy, legal services, government, media, public safety and public health workers.
Phase 2:
General public aged 16 and older.
What else do you need to know?
The Pfizer vaccine is available for those 16 and older, but due to its cold storage requirements, are likely only available through hospitals. Most pharmacies will carry the Moderna vaccine, which is available for those 18 and older. No vaccine has yet been approved for children.
The Pfizer vaccine is reportedly 95% effective, and the Moderna vaccine is reportedly 94.1% effective. Despite the high levels of efficacy, patients may still contract COVID-19, though risk of a severe infection is greatly reduced. Because those who receive the vaccine could still be asymptomatic carriers of the disease, residents are asked to continue social distancing, wearing masks and washing hands to prevent the spread of COVID-19 as vaccine distribution continues through the general population.