One way to win at tug of war contest is to hunker down and dig in deep.
John Baish knew the visitor from Ohio had the larger and more powerful steam traction engine.
"One thing led to another and they had a contest, a great big chain between the two machines," said Neil Stamy, recalling the family story. "My grandfather was a much better operator."
Rather than getting drug along in defeat, Baish put his skill to work at the controls to excavate a makeshift trench with the churning wheels.
The Peerless tractor refused to budge. The battle of brains and brawn came down to a stalemate, though Stamy considers it a victory. For him, any time an antique can be seen in action is a win for historic preservation.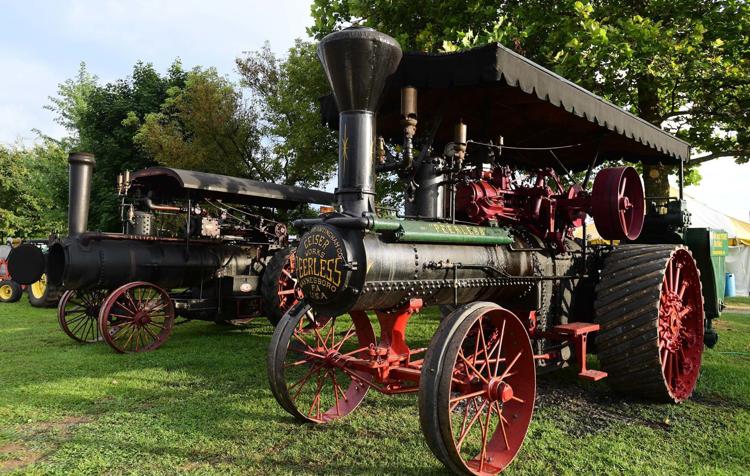 Keeping history alive
A resident of Phoenixville, Chester County, Stamy grew up on the family farm in Monroe Township. For decades, he has attended the annual fall show hosted by the Williams Grove Historical Steam Engine Association.
Now in its 61st year, the show runs through Labor Day on association property at 1 Steam Engine Hill, Monroe Township. Events planned through Monday include a daily parade of steam engines and tractors at 6 p.m., live music at 7 p.m. Thursday through Sunday, tractor and truck pulling Friday night, a consignment sale and steam engine/tractor games on Saturday, a kids' pedal tractor pull event Saturday and tractor pulls on Sunday.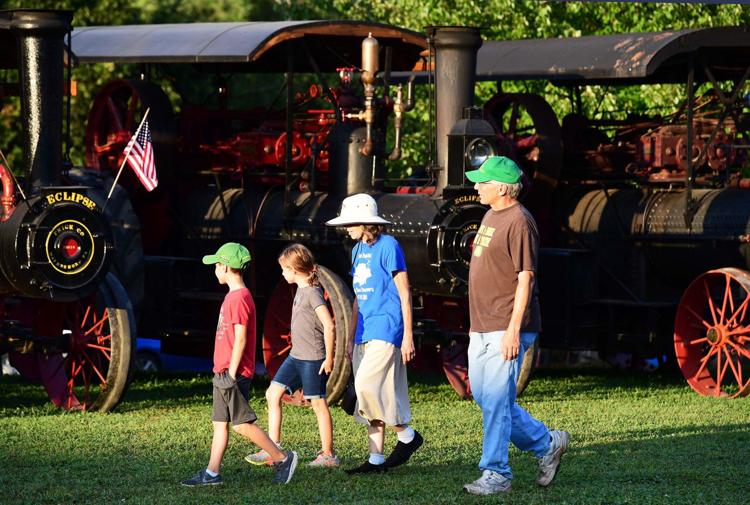 "Our mission as an organization is to preserve steam power and its history along with the agricultural past," said Tony Thoman, association president. "It's important to show the younger generation where we came from so they understand where we are at now and where we are headed."
Life in America was not always about living in an air-conditioned home, driving in an air-conditioned car and working in an air-conditioned cubicle, Stamy said. "We need to remember what got us to all of that. What people generations before went through to make it as nice as it is today."
One vision of the association is to keep history alive through the motion of steam engines. Many people have forgotten how these machines powered the Industrial Revolution and radically changed the field of agriculture, said Jim Flohr, a second vice-president and association member since 1979.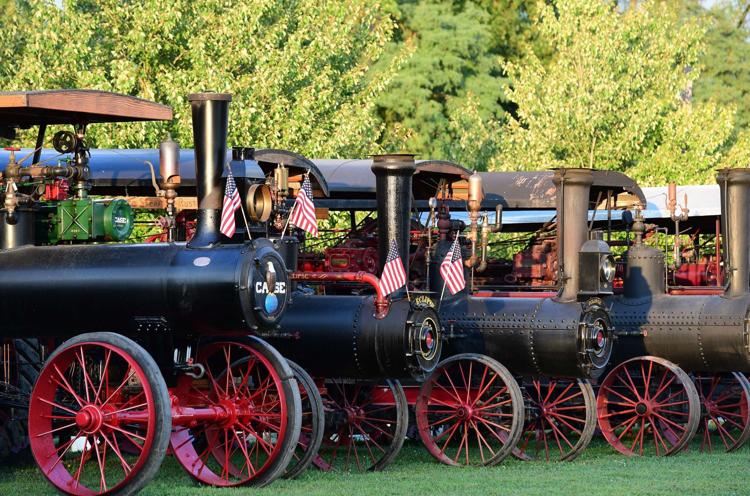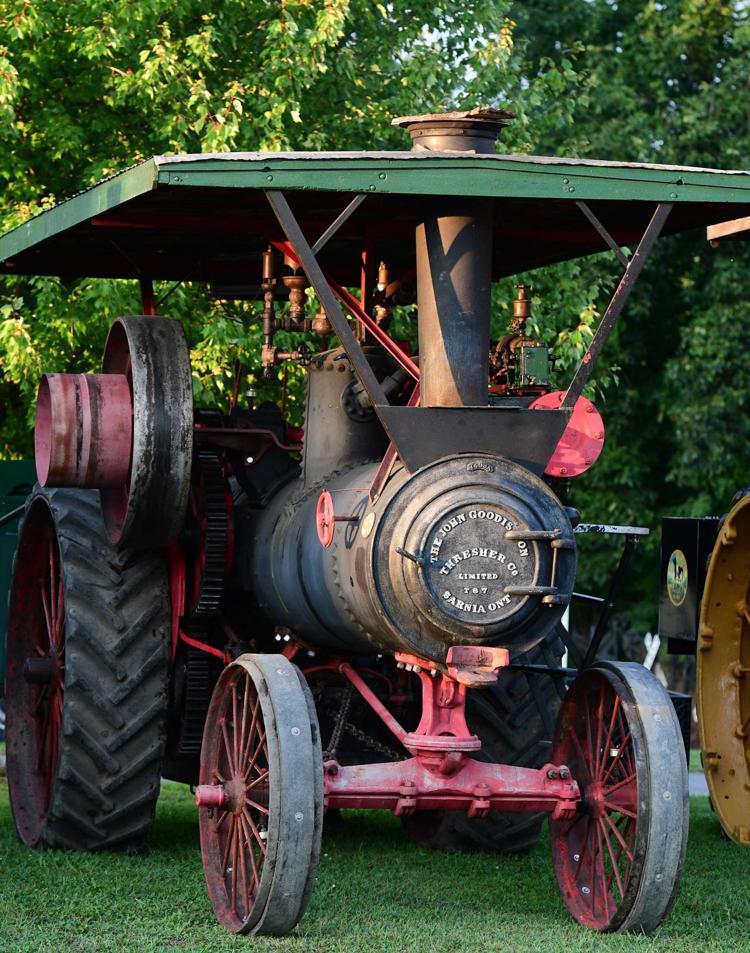 Steam dinosaurs
You have free articles remaining.
For Stamy, the story of steam revolved around family and his maternal grandfather. John Baish purchased the used 1913 Peerless tractor in 1959. "Honestly, he bought it for fun," Stamy said. "The gasoline tractor was already on the farm. It was a hobby for him."
When Baish died, his wife sold the steam engine either in 1971 or 1972 to the Richwine family that once owned the property that now hosts the annual show. Years went by and the Stamy family wanted the tractor back, so they mustered the resources to buy the engine.
"My parents had the financial backing. My uncle had the knowledge of the machine," Stamy said. Today, he is the caretaker and engineer of a multi-ton family heirloom.
"You're operating a dinosaur," Stamy said. "There are only so many left and they are all slowly going extinct." Each engine is like a living thing with its own personality.
The 1913 tractor was manufactured by the Geiser Works of the Emerson Brantingham Co. of Waynesboro. It was branded as part of the "Peerless" line of engines, meaning it has no peers or comparison.
While the controls came easy for John Baish, Stamy described the engine as stubborn. "I have to persuade it to do work," he said. "I have to work very hard to make enough steam for the engine part."
Like Stamy, Barney Kimmel of Dillsburg grew into the hobby from an early age. "I've been here all my life," he said of the events at Williams Grove. "My dad brought me here when I was 6 years old.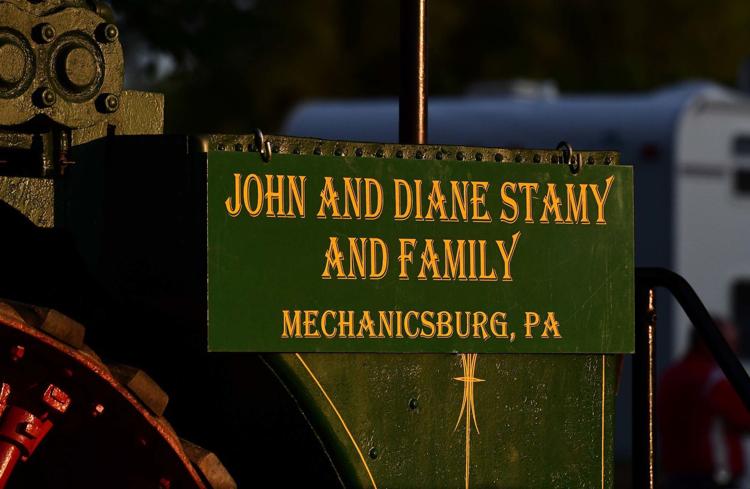 "It was a family thing," Kimmel said. The annual fall show was a departure from the routine of farm chores and a treat for kids flocking to the nearby Williams Grove Amusement Park.
Eight years ago, Kimmel purchased a 1926 steam traction engine from Dean Deibert, a long-time association member. "Not everybody has one of these things in their garage," Kimmel said while pointing out the design features. "They are unique."
Each tractor consists of a boiler that drives an engine. Many include a pulley that workers use to attach a belt to power a mill or some other form of machinery. Restoring and maintaining this heavy equipment can be a costly investment involving thousands of dollars depending on the condition of the components.
A celebration of Cumberland County's Scotch-Irish heritage, the festival features highland games, musical entertainment, a haggis eating contest, a shortbread contest and information booths about Scottish clans. Festival hours are 9 a.m. to 7 p.m. Saturday and 10 a.m. to 4 p.m. Sunday.
Often replacement parts have to be custom-made, and there are few specialists available who can overhaul antique boilers. Every steam engine is subject to an annual inspection by the Department of Labor and Industry.
But passion for the history keeps the hobbyists stoked. "It's all about preserving what was done back then," Kimmel said. "This engine is still in use and works the same as it did in 1926. It's something to hand down generation after generation."
"It's a labor of love," Flohr said. He purchased a 1920 Russell steam engine in 2002 and spent years working with his wife to restore it. "It took a lot of time and effort. It needed everything."
"You're operating a dinosaur. There are only so many left and they are all slowly going extinct." Neil Stamy, Chester County