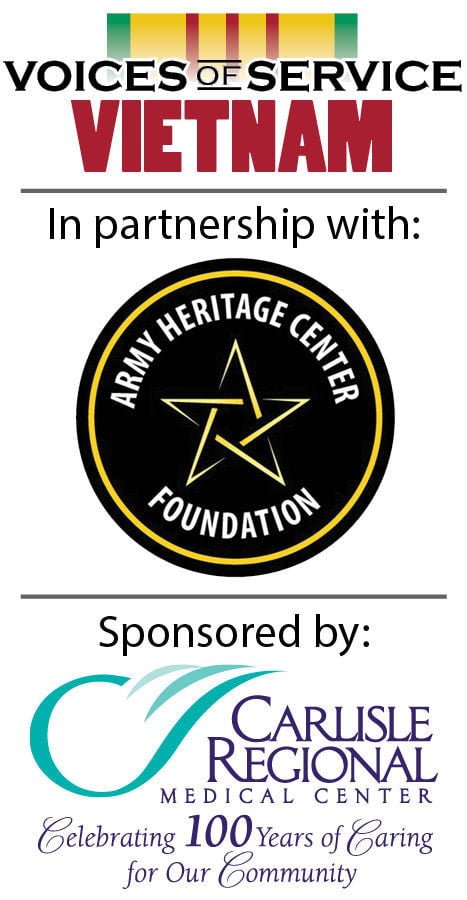 Bob Read's decision to join the military was inspired by the accomplishments of his father.
"My late father served in World War II," Read said. "He took a discharge, but stayed in the California National Guard. I have pleasant memories of him from my early youth. I was so proud of my dad for serving. That was a primary motivator for me; I really thought I wanted a military career through most of my youth."
Read, a Monroe Township resident, saw his dream through by enrolling in and eventually graduating from Oregon State's ROTC program after high school, thus beginning a 28-year career with the Army.
"I didn't enlist; my parents wanted me to go to college," Read said. "ROTC seemed like the obvious choice; I planned it that way. I was (at Oregon State) for four years."
Read had been on active duty for a little less than a year when he was deployed to Vietnam for the first of two tours in the country.
"I was deployed with an air trooper battalion from Kentucky," Read said. "We went there as a unit. I was very fortunate; if you have to go to war, it's good to go with well-trained soldiers as a unit. "
Read served as an infantry platoon leader with the 173rd Airborne Brigade for nine months before extending his tour and transferring to a Special Forces unit. The tour lasted 18 months in total.
"Basically a platoon consisted of 48 soldiers," Read said. "It was basically small unit leadership. I was mostly responsible for executing all the missions we had and making sure the soldiers were cared for, which was something I took very seriously. I was working closely with non-commissioned officers who were my subordinate leaders. I learned a lot from them at that stage in my career."
Read's first tour lasted until January 1968. Then, nearly two and a half years later, he returned to Vietnam for a second tour lasting until 1971. This time, he served as an adviser to the Vietnamese army.
"For the first six months, I was with the rangers," he said. "That was all duty in the southern part of Vietnam. It was very unusual land, very flat and wet. I worked directly and lived with the Vietnamese in that capacity."
When Read returned from Vietnam, he stayed in the Army, serving in a number of staff and command jobs including a company commander position at the Infantry Training Center and an ROTC instructor position at his alma mater of Oregon State. Later in his career, he served for close to eight years on joint assignments with members of other military branches.
"I was working with members of the Navy, Air Force and Marine Corps in the (position of) operations officer," Read said.
Read finished up his Army career working at the Carlisle Barracks from 1989 to 1993. After his retirement, he worked with Astrazeneca Pharmaceuticals for four years. Today, he can be found channeling his passion for micro brewing into a part-time tour guide position at Tröegs Brewing Company.
He said he remains in contact with those he served with at the beginning of his Army career.
"I am also very active with the 173rd Airborne Brigade Association—the first unit I served with," Read said. "I am still very close with those guys that I served with on that first tour."
Be the first to know
Get local news delivered to your inbox!