A week-long schedule of celebrations were organized in 1924 to welcome back former Carlisle residents. 
Famed aviator Charles Lindbergh visited the mid-state back in October 1930 as a technical advisor on an inspection tour of a new transcontinen…
Back in October 1953, educators staged a pageant commemorating the 100th anniversary of the Cumberland County Teachers Institute. 
Bold action by Newville area native William E. Miller disrupted a Confederate cavalry attack on Union forces during the third day of the Battl…
Two bandits — one suave and confident, the other sloppy and nervous — stole cash from the Noaker grocery store in Carlisle during a bold dayli…
In the summer of 1898, the Cumberland Valley State Normal School -- forerunner of what is now Shippensburg University -- rolled out some capit…
Cumberland County residents mourned the death of assassinated President William McKinley with observances in Carlisle,  Mechanicsburg and Ship…
After working his way up rapidly in the minor league ranks, Sid Bream of Mount Holly Springs earns a spot pinch hitting with the Los Angeles D…
Though the postal service in Carlisle dates from 1790, the first standalone, purpose-built post office building was constructed in 1909 -- jus…
The Carlisle Fair of 1947 was expected to draw up to 50,000 spectators to events that included a beauty contest and concerts in front of the g…
The 1947 Carlisle Fair included bicycle races, a Hollywood stuntman, a high diver, a large midway and hundreds of displays and exhibits. 
Three Shippensburg college students from the Carlisle area embark on a summer trip in 1958 that included a stop in Carlisle, England. 
Col. William "Wild Bill" Harris received the Distinguished Service Cross while he was a member of the first class of students to study at the …
Alumni Day 1928 at Dickinson College featured a ceremony commemorating the laying of the cornerstone of the gymnasium building. 
In 1966, Bosler Library offered a summer reading program with a Mary Poppins theme. 
Tour Through Time takes a look images of Washington Redskins football camp at Dickinson College. The photos were found in a desk in the office…
The centennial celebrations of 1907 drew thousands of people to the streets of downtown Mechanicsburg. 
Masland was one of 400 companies represented at a 1948 sporting goods convention. 
A cluttered museum is like a din of voices in an overcrowded room speaking a jumble of half-expressed ideas.
Famed Apache chief Geronimo visited the Carlisle Indian School on his way to the inauguration of Teddy Roosevelt. 

Giesswein Plastic Surgery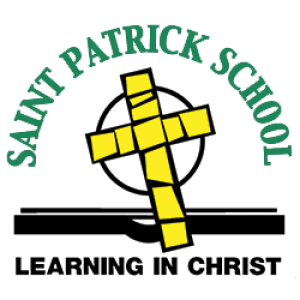 Four-year-old Elizabeth Reisinger had no interest in receiving a new doll or set of play dishes during her first official birthday party.
Ada Hummel stood out among the rest to offer a toast to all the players of the Business and Industrial Basketball League.
In the lead-up to World War II, Cumberland County was on the front-line of a battle against Bang's disease.
The pattern shop may as well have been a furnace with all its crates of wooden parts fueling the inferno at the Letort Axle Works in Carlisle.
Dang that pesky groundhog!
As a young teacher, Paul Harvey knew he had to assert his authority.
Thick smoke concealed a hidden danger that doomed the Allison Memorial Methodist Church.