As superintendent of the Hunters Run and Slate Belt Railroad, Givler dispatched 80 men to fight the mountain fire while he and a few other men…
Hundreds of local residents tried to listen in on a special church service on April 27, 1930 to dedicate the Phoebe E. Todd memorial chimes. 
The date was April 13, 1909, and police were investigating a report of a possible murder. The eyewitness was a Greek immigrant named John Garjulakos.
Volunteers made the journey to the South Mountain guest house of C.H. Masland & Sons to light up the cross at sunset during Holy Week.
Edward M. Biddle Jr. was remembered as a Cumberland County judge during Prohibition and as a local attorney for almost 70 years. 
After a devastating fire on Feb. 5, 1923, a series of circumstances made it easier for the congregation to rebuild the Saint Patrick Church in…
Mount Holly Springs now has two buildings on the National Register of Historic Places -- the Amelia Givin Library, which was listed in 2004, a…
Whatever the origin, misfortune came to Irishtown again in late November 1928 when a windstorm came through and ripped the roof off the one-ro…
Joseph Jordan was one of the first blacks to serve on the Carlisle Police Department.
Fire destroyed the Capitol building in Harrisburg the afternoon of Feb. 2, 1897. 
Mildred Childers was in a group of 15 girls from the Creek nation who arrived at the Carlisle Indian School in January 1881. She later recalle…
There was speculation back in November 1920 that building lots on the north end of town could easily double in value within a year with the co…
The live Nativity at the First Presbyterian Church included recorded organ music, scripture readings and elaborate lighting effects. 
Sisters Edith Gayle Hoover and Isabelle Ruth Hoover donated over 400 glass negatives that made up a portion of their father's photography work.
Colorful decorations took on a sense of urgency 69 years ago.
The Cumberland County Historical Society offered these photos to take a look at Christmases past in Carlisle and the surrounding area.
Thanksgiving Day 1971 was disrupted by heavy snowfall that ripped down power and telephone lines and collapsed at least two buildings in Carlisle. 
A call to action in 1867 led to a four-year grassroots effort to raise money for the Soldiers Monument on the Square in Carlisle. 
Two locomotives with the Cumberland Valley Railroad collided head-on outside Shippensburg on Oct. 18, 1888. Baggage master Charles Bitner died…
A week-long schedule of celebrations were organized in 1924 to welcome back former Carlisle residents.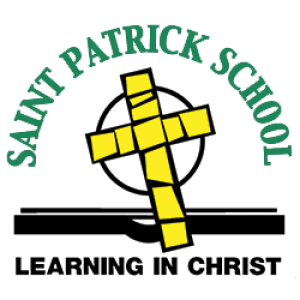 Giesswein Plastic Surgery
Famed aviator Charles Lindbergh visited the mid-state back in October 1930 as a technical advisor on an inspection tour of a new transcontinen…
Back in October 1953, educators staged a pageant commemorating the 100th anniversary of the Cumberland County Teachers Institute. 
Bold action by Newville area native William E. Miller disrupted a Confederate cavalry attack on Union forces during the third day of the Battl…
Two bandits — one suave and confident, the other sloppy and nervous — stole cash from the Noaker grocery store in Carlisle during a bold dayli…
In the summer of 1898, the Cumberland Valley State Normal School -- forerunner of what is now Shippensburg University -- rolled out some capit…
Cumberland County residents mourned the death of assassinated President William McKinley with observances in Carlisle,  Mechanicsburg and Ship…
After working his way up rapidly in the minor league ranks, Sid Bream of Mount Holly Springs earns a spot pinch hitting with the Los Angeles D…