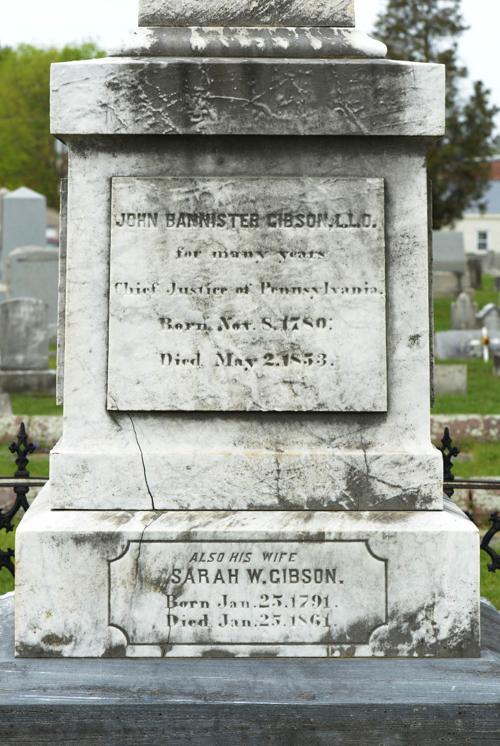 Politician and judge
THE HISTORY: John Bannister Gibson was a Pennsylvania attorney, politician in the state Legislature and judge, including on the Pennsylvania Supreme Court.
Gibson was born on Nov. 8, 1780, at what is now Gibson's Mill, in the Shearman's Valley of Perry County. Gibson entered Dickinson Grammar School in Carlisle in 1795, and joined the college proper with the class of 1798.
Before he graduated, however, he left to study law under Judge Thomas Duncan in Carlisle and was admitted to the Bar of Cumberland County on March 8, 1803.
On June 27, 1816, Gibson became associate justice of the Pennsylvania Supreme Court. Ten years later, the court was expanded to five justices, and in 1827, Gibson was chosen as chief justice of Pennsylvania.
President Andrew Jackson had signaled his intent to name him to the U.S. Supreme Court, but politics intervened and another was named.
Gibson also served as a member of the board of trustees of Dickinson College between 1816 and 1829.
HOW THEY DIED: Gibson died on May 3, 1853, in Philadelphia.
THE GRAVESITE: Old Carlisle Cemetery, South Bedford and East South streets in Carlisle