In the summer of 1898, the Cumberland Valley State Normal School -- forerunner of what is now Shippensburg University -- rolled out some capit…
Here's what people are uncovering in The Sentinel newspaper archives. Search our historical issues for obituaries, marriage and birth announce…
Rival newspapers The Volunteer and The Herald use the pardon of three bounty hunters as leverage to spin commentary to trash the opposition party.
Cumberland County residents mourned the death of assassinated President William McKinley with observances in Carlisle,  Mechanicsburg and Ship…
After working his way up rapidly in the minor league ranks, Sid Bream of Mount Holly Springs earns a spot pinch hitting with the Los Angeles D…
Though the postal service in Carlisle dates from 1790, the first standalone, purpose-built post office building was constructed in 1909 -- jus…
The Carlisle Fair of 1947 was expected to draw up to 50,000 spectators to events that included a beauty contest and concerts in front of the g…
Mount Holly Springs borough council recently opened a separate bank account to facilitate the ability of the Mount Tabor Preservation Project …
Rightfully Hers contains simple messages exploring the history of the ratification of the 19th amendment, women's voting rights before and aft…
The 1947 Carlisle Fair included bicycle races, a Hollywood stuntman, a high diver, a large midway and hundreds of displays and exhibits. 
Three Shippensburg college students from the Carlisle area embark on a summer trip in 1958 that included a stop in Carlisle, England. 
Col. William "Wild Bill" Harris received the Distinguished Service Cross while he was a member of the first class of students to study at the …
The Sentinel takes a Closer Look at the debate over removal of historic monuments:
CLINTON, La. — The statue of the anonymous Confederate soldier has stood in front of the white-columned East Feliciana Parish courthouse for m…
Owner of the Rupp House removes monument to Confederate Gen. Albert Jenkins. 
Alumni Day 1928 at Dickinson College featured a ceremony commemorating the laying of the cornerstone of the gymnasium building. 
Masks or face coverings will be required to enter the building.
In 1966, Bosler Library offered a summer reading program with a Mary Poppins theme. 
Tour Through Time takes a look images of Washington Redskins football camp at Dickinson College. The photos were found in a desk in the office…
The centennial celebrations of 1907 drew thousands of people to the streets of downtown Mechanicsburg. 

Giesswein Plastic Surgery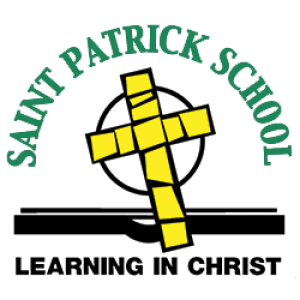 PHILADELPHIA — The nationwide push to take down symbols of the Confederacy, to question why anyone flies a rebel flag at all, has come to Gett…
Seventy years ago, fear over the spread of Communism played into the decision to defend South Korea. 
The term Juneteenth is a blend of the words June and 19th. The holiday also has been called Juneteenth Independence Day or Freedom Day.
The public is invited to participate in an arts project this Friday that honors those buried in the Lincoln Cemetery. 
Carlisle High School recently installed a smaller plaque listing 57 new names of Vietnam War veterans who either graduated or attended the school. 
The society is encouraging the public to share the stories, pictures and videos they have posted on social media of how they are responding to…
An overheard conversation changed the history of dining in Carlisle and ushered in the golden age of the Sunnyside Restaurant, a town institut…