In March 1946, Army Lt. James S. Hendry became the father of triplets born to the former Carolyn Mullen of Carlisle. 
Engine 643 was built in June 1901 by the Altoona shops of the Pennsylvania Railroad. It has been a fixture at Williams Grove for 60 years. 
Thirty-three boys passed the minnow test by jumping into water over their heads and swimming 20 feet.
The climb aboard the engine is like a step back in time for Skip Shimko.
In June 1913, Carlisle residents welcomed to town the crew of a Conestoga wagon that was recreating a supply route for a gunpowder supply miss…
Eagle Scout Christopher Adam has earned a national title for the best service project of the year for 2020. 
Cumberland County officials Thursday honored Eagle Scout Casey Essig for his work in identifying veterans buried at the Mount Holly Springs Ce…
On May 31, 1919, shoe tycoon John Lindner invited World War I veterans to his country estate for their first post-war reunion. 
The ceremony will incorporate elements of the traditional Memorial Day service held every year by the nearby Haines-Stackfield American Legion Post.
In late May 1966, the Cumberland County Historical Society hosted an open house of the recently completed Hamilton Library annex. The fundrais…
The U.S. Army War College is only the latest in a series of specialized schools with military ties at the Carlisle Barracks. 
Nothing was too good for Jim Thorpe Jr.
The names on the list include some of the earliest students enrolled at Carlisle.
As superintendent of the Hunters Run and Slate Belt Railroad, Givler dispatched 80 men to fight the mountain fire while he and a few other men…
Hundreds of local residents tried to listen in on a special church service on April 27, 1930 to dedicate the Phoebe E. Todd memorial chimes. 
The West Shore Historical Society partnered with Harrisburg University of Science and Technology to have a drone visually document the histori…
The Mt. Tabor Preservation Project has teamed up with Dickinson College to host a commemoration this Saturday at 9 a.m. in Mount Holly Springs…
The date was April 13, 1909, and police were investigating a report of a possible murder. The eyewitness was a Greek immigrant named John Garjulakos.
Volunteers made the journey to the South Mountain guest house of C.H. Masland & Sons to light up the cross at sunset during Holy Week.
Work began Tuesday to move the Enola Miller House in Summerdale to a new location so that it can be restored and repurposed into the headquart…

Giesswein Plastic Surgery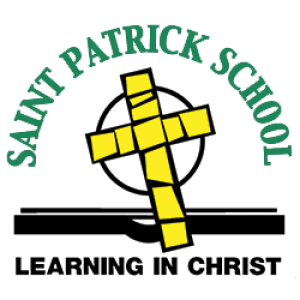 Executed for the murder of Carlisle police officer George Martin, Charles Salyards was many things in life including a horse thief, an escape …
Edward M. Biddle Jr. was remembered as a Cumberland County judge during Prohibition and as a local attorney for almost 70 years. 
Preparations are underway in Silver Spring Township to move the historic Joseph Junkin Sr. House to an adjoining lot within the next 60 to 90 days.
After a devastating fire on Feb. 5, 1923, a series of circumstances made it easier for the congregation to rebuild the Saint Patrick Church in…
Both  Dickinson College and the Cumberland County Historical Society have ongoing digital archive projects that strive to record COVID history…
A fire in February 1943 destroyed a stone mill that stood for 150 years in Silver Spring Township. 
The historic Enola Miller House in East Pennsboro Township could be moved to a different location in early April.