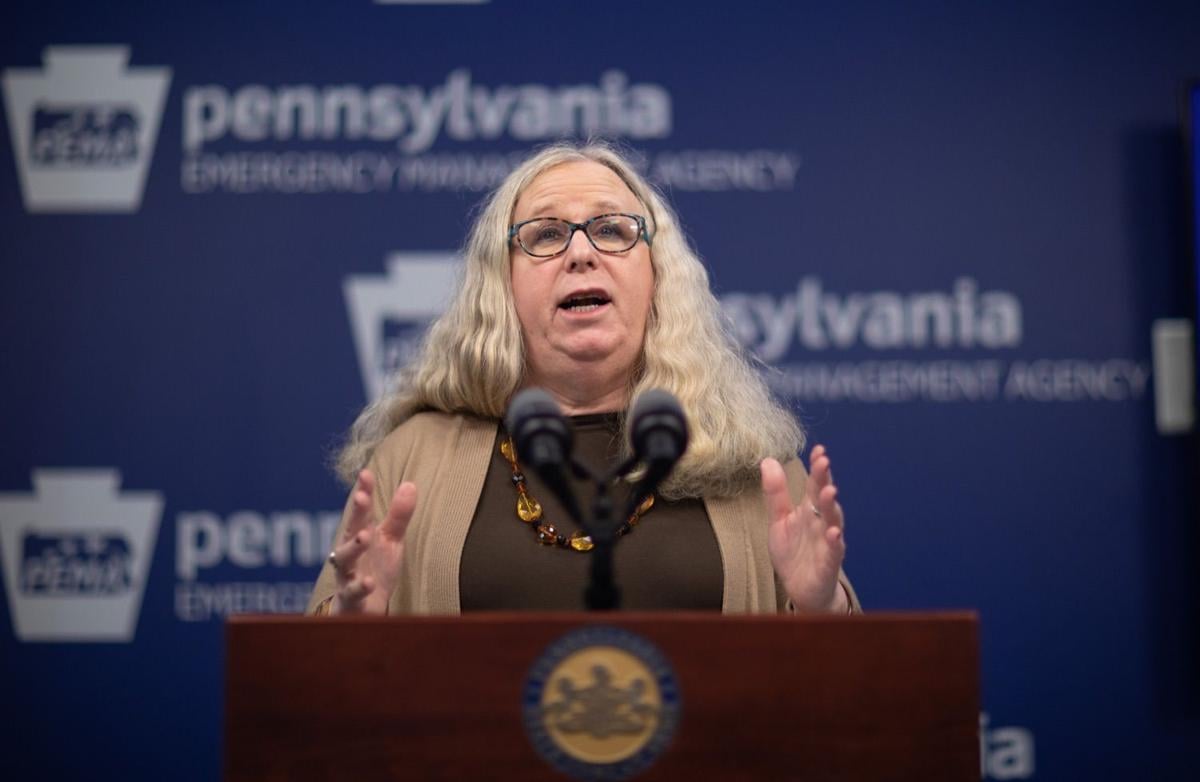 When the first cases of COVID-19 started being reported in Pennsylvania, they were among the 19-49 age group, according to Health Secretary Dr. Rachel Levine.
Levine said Monday that this led to some hospitalizations, but the number of cases and deaths increased dramatically when the coronavirus moved from that age group to the 65 and older age group.
Currently, cases are down among seniors, but the number of cases among the younger age group is growing. And health officials are worried this will start another trend of spreading to the community and into long-term care facilities.
"The pattern is now repeating," Levine said. "There are things you can do right now to stop the cycle."
As in previous weeks, Levine again emphasized the use of masks as well as to avoid restaurants and businesses that are not complying with state mandates for mask usage and social distancing. Personal actions can affect how a community is affected, she said.
State or municipal governments may also step in to mitigate cases. Though Levine mentioned that they could reissue mitigation controls in certain areas where cases are growing, she said officials favor targeted mitigation efforts along the lines of Allegheny County's bar and restaurant mandate. She said the state government thinks targeted efforts may be a better option than going back to a blanket color scheme that the state had initially implemented.
But while health officials are closely watching the development in cases in the state's two largest cities, Levine said Pennsylvania is not near the level of other states that are battling outbreaks of COVID-19.
The outbreaks in other states, however, are affecting Pennsylvania.
In addition to concerns about people traveling from affected states and potentially infecting local communities, Levine said national corporate laboratories are also being weighed down by the increased number of tests they have to process. With Pennsylvania also relying on the likes of LabCorp and Quest Diagnostics for most of the tests conducted outside of hospitals, state residents are seeing a delay of up to seven days to get their results back. Such a delay would affect the ability to successfully self-isolate or quarantine exposed family members and co-workers.
The workload also prevents companies from reporting data to the state on a regular basis. On Monday, the department reported only 328 new cases, but Levine said that is likely due to a lag in reporting from the two laboratories. She said the department expects a data dump from them that may dramatically increase the new case numbers.
Because of those limitations, the state isn't recommending asymptomatic people get tested for COVID-19, aside from those who are preparing for elective surgeries or are living or working in a long-term care facility. Levine said until there is a sensitive test that is easy to use and would take 15 to 20 minutes, mass population testing isn't an option.
She estimated that the state is testing more than its goal of 2% of the state's population each month. Testing has increased, as has the number of new cases, but testing availability isn't the only reason for the increase. Levine said the better calculation to look at is the percentage of positive cases, and that's been mostly stable, if fallen slightly over the last week from 4.5% to 4.4%.
Levine said a lot of factors go into percent positivity, but if that number gets above 5% or worse reaches 10% or higher like in other states, that's when Pennsylvania will be in trouble.
Since the percent of positive cases hasn't fallen dramatically, the number of new cases aren't just because of increased testing. However, she said the rising number of new cases at long-term care facilities is due to the state's mandate to have every staff worker and resident tested at least once by July 24, though the DOH did not release positivity percentages at long-term care facilities.
This could be reflected regionally by York County's continued rise of cases at nursing and personal care homes. In the department's county-level data of such homes, York County has seen continued rises in resident and staff cases, with only slight increases in Cumberland and Dauphin counties. Levine said such testing will help the facilities plan mitigation and quarantine efforts to ensure asymptomatic patients don't spread the coronavirus to others.
Tests at long-term care facilities are processed at the state's Exton laboratory, so those results are ready within 24 to 48 hours.