Diamond has long clashed with Wolf over his pandemic orders to close "non-life-sustaining" businesses.
Thomas Saylor denied making the comments, and in a statement through the court's offices called the allegation "false and offensive."
Senate Minority Leader Jay Costa, D-Allegheny, said senators, staff and reporters who might have been exposed have been contacted, and exposed…
Pennsylvania's state House Republican leaders called Wolf's expanded mask order "another unenforceable, unilateral mask order."
The House voted to require thorough background checks and to mandate that an applicant's former department must provide information on the off…
More than 10,000 bars, restaurants, hotels, golf course clubhouses and nonprofit social clubs with liquor licenses would be able to install vi…
The House Republican Caucus sent out a statement Wednesday afternoon from Rep. Andrew Lewis of Dauphin County, in which Lewis said he had rece…
Cris Dush made the announcement less than a week before he can start circulating nomination petitions to get on the April 28 primary ballot. F…
Investigators allegedly found two images of child pornography on Folmer's cellphone after they asked him to turn it over at his house in Leban…
After eight years in the Legislature, Stephen Bloom is out.
HARRISBURG — A proposal to shrink the number of lawmakers in the Pennsylvania Legislature was killed Monday by a procedural vote in the state …
State Rep. Dawn Keefer (R-York/Cumberland) will host a free concealed carry seminar at the Wellsville Fire Company, 95 Community St., from 6 t…
HARRISBURG — A judge is effectively reinstating a $1 million penalty against a former Pennsylvania House speaker after the state's highest cou…
HARRISBURG — Pennsylvania Republican Sen. Scott Wagner says he's resigning from his Senate seat on Monday to focus on the governor's race.
HARRISBURG — The majority leader of the Pennsylvania House of Representatives is quitting elective politics, blaming his aborted candidacy for…
Can an annual budget bill solve state's financial woes?
HARRISBURG — "What we're doing is probably the last rabbit in the hat," state Rep. Dan Moul, R-Adams, said Monday afternoon.
YORK — A Pennsylvania state senator seeking next year's Republican nomination for governor says he doesn't plan to apologize for calling billi…
HARRISBURG — United Way of Pennsylvania and United Way supporters stood Thursday with Sen. Patrick Browne (R-Lehigh) and Rep. Stephen Bloom (R…
Pennsylvania lawmakers react to Gov. Tom Wolf's budget proposal released Tuesday: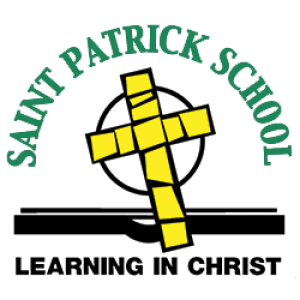 Giesswein Plastic Surgery

A bill aimed at getting more defendants to pay fees, fines and restitution could wind up costing Cumberland County far more than what could be…
Rep. Sheryl Delozier, R-New Cumberland, Tuesday announced she was appointed to the House Appropriations Committee, as well as three other comm…
HARRISBURG – As the Trump administration begins dismantling the Affordable Care Act put into place by his predecessor, longtime opponents of t…
With pension reform and taxpayer protection topping his priority list, Rep. Stephen Bloom (R-199) of Cumberland County announced Monday his ke…
Rep. Greg Rothman (R-87) was assigned to serve on four standing House committees during the 2017-2018 legislative session.
Members of the Pennsylvania House of Representatives will address the Harrisburg Regional Chamber & CREDC's membership at the organization…
Two weeks after Donald Trump was elected president, the Cumberland County Republican Committee had enough reservations to fill a bus to today'…