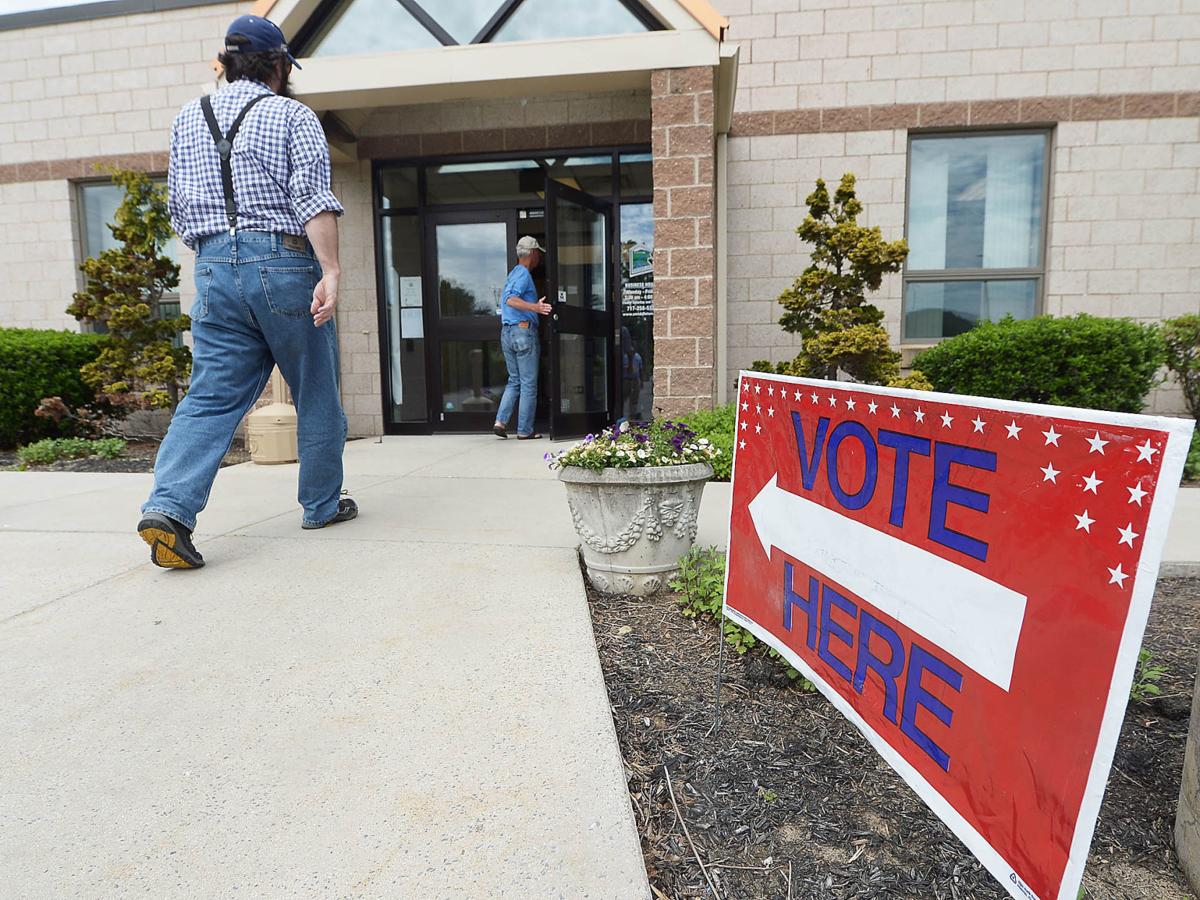 The U.S. Attorney's Office for the Middle District of Pennsylvania announced a settlement Monday with Cumberland County over access to polling places.
The settlement is the result of a survey of 52 of the county's 118 polling places, conducted by the U.S. Attorney's Office with an architect from U.S. Department to Justice during in the April 26, 2016 primary election.
The survey "resulted in a finding that many of the county's polling places contained barriers for persons with disabilities," according to a statement from the U.S. Attorney's Office.
Title II of the American with Disabilities Act prohibits discrimination on the basis of disability by state or local governments in any of its programs or services, which includes voting services.
"Additional signage needed, door stops on the door, potted plants maybe being in the way. Most of these are minor and they've been taken care of already before we even signed an agreement," county commissioner Vince DiFilippo told ABC27 Tuesday.
"Being forced, if we are forced, to move people to another poll, is it really fair, particularly since we have not received any complaints?" DiFilippo said.
DOJ spokeswoman Dawn Mayko said that there was no specific complaint about Cumberland County that prompted the survey, but rather that U.S. Attorneys across the nation have been conducting such audits.
"There was no specific complaint," Mayko said in an email. "It was a national DOJ initiative with local discretion on where to go. Surveys at this point have been done in five counties in the district."
As a result, Cumberland County has agreed to evaluate its polling places for ADA standards, the DOJ said.
"The settlement requires the county to either relocate inaccessible polling places to new, accessible facilities, or to use temporary measures such as portable ramps, signs, traffic cones and doorbells, where appropriate to ensure accessibility on Election Day," according to the announcement.
"The right to vote should not be impeded, as it is the foundation of our democracy," said U.S. Attorney for the Middle District of Pennsylvania David Freed. Freed previously served as Cumberland County District Attorney, prior to his recent appointment to federal office.
"We commend Cumberland County for their cooperation in meeting their ADA obligations so that all persons with disabilities have equal opportunities to vote in person at their polling places alongside their neighbors," Freed said.