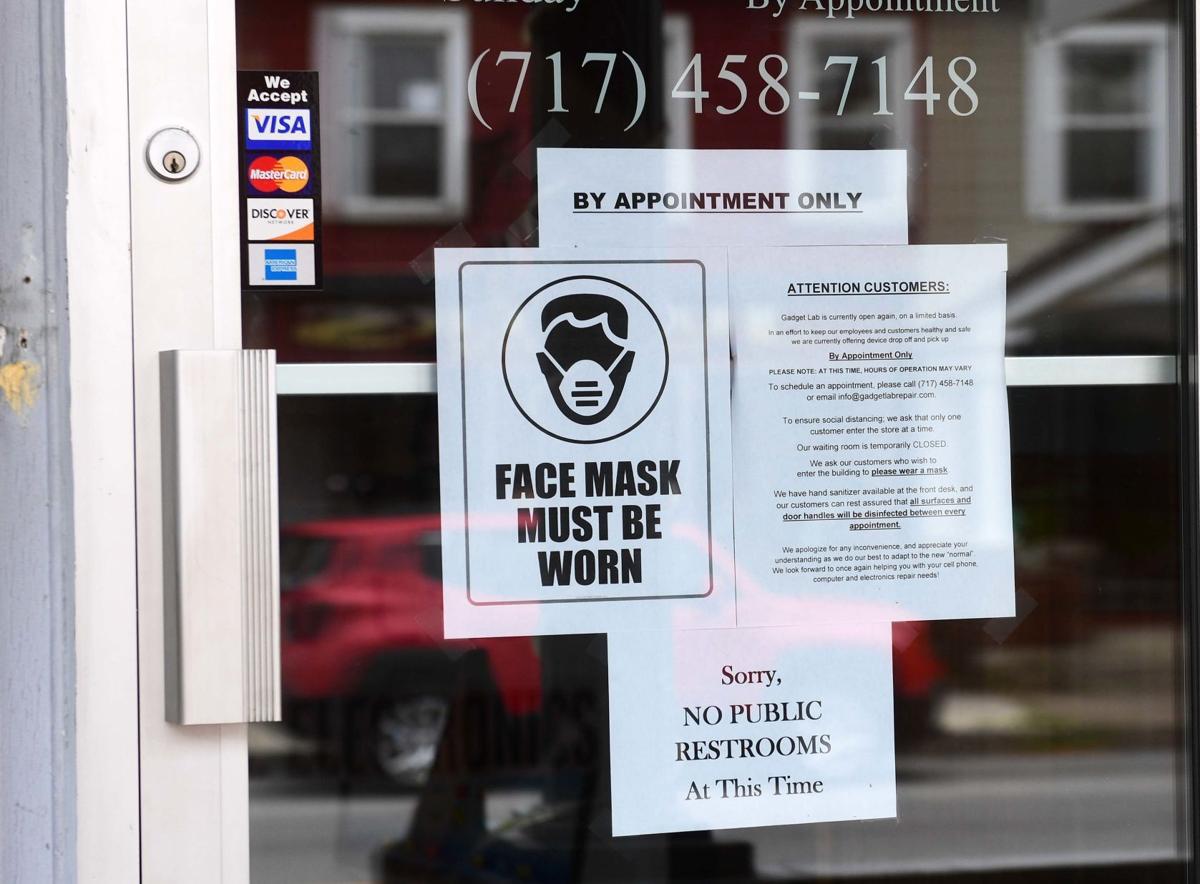 Pennsylvania will be applying to the federal government for emergency unemployment aid under President Donald Trump's recent executive order, despite significant reservations about how viable the program is, state officials said Tuesday.
Unemployed workers in the Midstate — and nation-wide — are in their fourth week without the additional $600 in federal unemployment benefits which went into effect with the CARES Act in March but expired at the end of July.
Trump's executive orders from Aug. 8 include a provision to provide unemployed workers with an additional $300 per week disaster relief funds from the Federal Emergency Management Agency (FEMA), and calls on states to pitch in a further $100 per week.
But these funds cannot be co-mingled with states' existing unemployment trust funds, according to state officials, which would force states to create a cumbersome parallel system.
"Our working Pennsylvanians need more than a temporary program that is forcing us to re-create the wheel," Jerry Oleksiak, Pennsylvania's labor secretary, said during a press call Tuesday. "They need Congress to do the right thing and extend the weekly FPUC benefit."
FPUC refers to Federal Pandemic Unemployment Compensation, a provision of the CARES Act that allocated an additional $600 per week in federal funds on top of states' regular unemployment insurance benefits, which on average pay out just under half of a worker's prior wages. Pennsylvanians have thus far received an aggregate $15.5 billion in FPUC assistance, Oleksiak said Tuesday.
With the original FPUC allocation ending last month, Congress has struggled to come to an agreement on the next move, with the contention becoming highly partisan.
Congressman Scott Perry, a Republican who represents Dauphin and parts of Cumberland and York counties, praised Trump's plan as a necessary circumvention of Congress.
"As Speaker [Nancy] Pelosi and Washington Democrats play politics with people's lives and continue to hold up relief for American families and small businesses, President Trump took decisive action to deliver targeted relief to the American people," Perry said in an emailed statement
The Democratic majority in the House of Representatives passed a flat extension of the FPUC at its original $600 level as part of the HEROES Act in May, but that was not taken up by Senate Republicans, much to the dismay of Senate Democrats, including Sen. Bob Casey.
"These executive orders are of questionable legal standing and they won't provide funding for critical priorities like preventing layoffs of first responders," Casey said in a statement issued after Trump's executive orders. "The President and Congressional Republicans should finally support the HEROES Act in order to help all Americans during this pandemic."
Conservative legislators, including Perry, have said they will not support a benefit renewal that could result in workers making more on unemployment than they did at their previous job. Perry and GOP Sen. Pat Toomey criticized the flat $600 provision during an appearance at the PA Chamber of Business and Industry in July.
Senate Republicans have pitched less generous unemployment aid, including one proposal that would replace 70 percent of workers' lost wages, but no actual legislation has so far appeared.
Toomey's office had not responded as of press time to inquiries from The Sentinel on if the senator believed Trump's executive order was a sufficient solution on unemployment.
Oleksiak and the Pennsylvania Department of Labor and Industry clearly believe it is not — Oleksiak described Trump's plan as a "Band-Aid" that would be unnecessarily complex to implement.
"One of the challenges with this new benefit we would have to pay is that it is not an unemployment source that funds it, it is emergency funds, so it cannot intermingle," said Susan Dickinson, the DLI's director of unemployment benefits policy.
Pennsylvania and other states have asked the federal government if the FEMA money could simply be moved into unemployment trust funds, and were told this was not possible, Dickinson said.
"We have to figure out some way to pay this money out of a separate fund that is unrelated to unemployment compensation," Dickinson said. But that separate system would still need to cross-reference the unemployment rolls to find out who is eligible, a technically difficult system to build that could take weeks to get up and running, Oleksiak estimated.
"The answer is not as easy as it would be if Congress simply extended the FPUC benefit, which would enable us to get the benefits out the door very quickly," Oleksiak said.
The timeline on if and when the additional benefits will hit is still unclear, Oleksiak said Tuesday, given that "we don't' have all the guidance from FEMA" as to how the funds will actually flow.
The amount of relief is also unclear, with Trump administration officials having said that existing unemployment payments could count as the $100 per person weekly state contribution, meaning the net gain for workers would be only $300.
Oleksiak said Tuesday that he did not yet know who in the state capitol could allocate the additional benefit if it were to be provided; the DLI said last week that the state legislature would need to appropriate funds for the $100 benefit.
For the work week ending Aug. 8, the DLI reported 9,465 continued unemployment claims in Cumberland County, and 386 new claims. These numbers do not include claims made for unemployment benefits outside of the regular unemployment insurance system, such as some of the extended benefits authorized under the CARES Act.
The county's unemployment rate for June was 9.7 percent, preliminarily, according to DLI data, down from a peak of 12.3 percent in April but greatly elevated from 3.6 percent in February of 2020.
June preliminary data also shows the county's labor force shrinking by about 7,000 people relative to pre-pandemic levels, a possible indicator that some unemployed workers have stopped looking for work.
Concerned about COVID-19?
Sign up now to get the most recent coronavirus headlines and other important local and national news sent to your email inbox daily.