Cumberland County will decisively not be conducting a pre-canvass of ballots on Election Day, given the 48-hour notice requirement that would necessitate action by Sunday morning, which did not occur.
The county was in communication with Pennsylvania Secretary of State Kathy Boockvar, who had offered support to help counties conduct a pre-canvass, but nothing concrete has materialized out of the late-breaking offer, according to the commissioners.
Correspondence reviewed by The Sentinel also indicates Boockvar informed the commissioners that the FBI "would like to speak with you" about the email the county received from a Trump campaign member requesting sensitive election security information.
That email only served to reinforce the county's position that the security and legal risks of conducting a pre-canvass on Election Day — which the county had intended to do until about two weeks ago, but decided to cancel — were not worth the marginal benefit of starting to process votes a day earlier.
Ideally, the decision to not pre-canvass should not affect the county's vote-counting; mailed-in ballots will be processed starting Wednesday morning, and a final result will still be issued eight days after the election — the end-date for canvassing given that military ballots must arrive by this time.
The particular concern for Tuesday is President Donald Trump's statements that he will seek to legally intervene if results aren't finalized on election night — at which point Republicans might appear to be in the lead, given that Democrats have requested mail-in ballots at higher rates.
Even if unsuccessful, Democrats fear the move could serve to undermine the legitimacy of the election in the eyes of Trump's voter base, leading to unrest.
During a lengthy elections board meeting on Thursday, the commissioners acknowledged the perception issues created by Trump's efforts to discredit the mail-in vote tallying process.
But county officials argued the best solution was to stay the course and not pre-canvass, because the pre-canvass would require county elections staff to move to a physically larger space than the elections office itself.
"I see no benefit at all, even if it's a small risk, of moving ballots to a different location," said County Commissioner Vince DiFilippo. "Starting [the tally] later is not going to jeopardize an accurate vote count."
"We understand perception is important, but it's our opinion that the security and accuracy of the ballots is more important," County Commissioner Gary Eichelberger said.
Eichelberger and DiFilippo voted Thursday to officially ax the county's pre-canvass; Commissioner Jean Foschi, the board's only Democrat, did not, preferring to keep the option open until the last minute.
But on Sunday, after communications with Boockvar, Foschi said there was not a path forward a mere two days before the election.
"When we make decisions that are hurried or out of panic, those often end up being bad decisions," Foschi said.
The county's conclusion that it would need to physically move venues in order to pre-canvass has to do with Pennsylvania's Election Code and the right of candidates and political parties to observe the process.
"Pre-canvassing" refers to the period between 7 a.m. on Election Day and the 8 p.m. close of in-person polls, during which mail-in and absentee ballots can be opened and counted, but not recorded in the county's elections database, which can only be done when the full canvass period begins after polls close.
Pennsylvania code requires that political parties and each candidate on the ballot may have a pre-canvass observer, and that the observer "shall be permitted to remain in the room" where the ballots are located.
The county began to question the efficacy of a pre-canvass after receiving guidance from the Pennsylvania Department of State roughly two weeks ago clarifying that the observers could not be "in the room" remotely, through video technology, but must be allowed to be physically present, county Elections Director Bethany Salzarulo said Thursday.
Given that both parties are organizing more ballot-counting observers this year, and combined with COVID-19 distancing rules, it was determined that a pre-canvass was not possible within the physical confines of the county's elections office on Election Day, when additional staff must also be present to manage queries from in-person polling sites.
This concern was furthered by the Trump campaign email, which asked for specific details about the chain of custody for ballots and voting machines — down to the address and room number where ballots are stored each step of the way, and information on the individual people and security details that oversee them.
Cumberland County did not respond to the Trump campaign request — which was sent from a campaign volunteer's Gmail account — although the campaign confirmed it's authenticity and said the questions were "standard election transparency details."
But county officials said it's clear that the campaign is looking for any possible technical hiccup in the ballot-counting process that could bolster Trump's unfounded claims of widespread fraud with mail-in voting.
"Moving those ballots somewhere else and being accused of losing chain of custody, having seen those Trump campaign materials, is a recipe for disaster," Foschi said.
The county received a torrent of criticism on social media and at Thursday's elections meeting from those who said the county should have planned ahead to address the issue with pre-canvass observers, securing a larger venue to do the work.
But the commissioners argued that the county's vote-counting timeline is the same as it's always been; the pressure to accelerate it with pre-canvassing comes from concerns over Trump's rhetoric, something for which the county is not responsible.
The matter took on significant partisan overtones after prominent Pennsylvania Democrats suggested that Cumberland County had conspiratorial motives.
Lt. Gov. John Fetterman, for instance, implied in a Twitter post that the county's decision to not pre-canvass was tied to the confirmation of Amy Coney Barrett to the U.S. Supreme Court; Trump is attempting to have the Supreme Court throw out ballots that arrive after Election Day under Pennsylvania's extension rule.
On Sunday, Eichelberger said any implication the county would stop counting votes at Trump's behest was inaccurate, and such suggestions were not helping the cause of Pennsylvania Gov. Tom Wolf to push back against Trump.
"Boockvar and the folks from the administration should be out there saying that's not going to happen, that we're not going to stop counting votes," Eichelberger said. "They should be reassuring voters, not ginning up this kind of angst."
The Pennsylvania Department of State has not yet responded to an inquiry from The Sentinel as to how many counties are known to have gotten the security information request from the Trump campaign, and what concerns the administration may have regarding it.
Election 2020 Preview: A look at State House and Senate races that impact Cumberland County
Why do people donate to political campaigns?
Election 2020 Preview: 31st Senatorial District
In the primary, three Democrats sought to challenge incumbent state Sen. Mike Regan for his seat in the 31st Senatorial District.
Shanna Danielson, who had previously sought office in the 92nd Legislative District, won the Democratic nomination in the June to face Regan in the general election.
The district covers a part of York County, where both candidates reside, as well as parts of Cumberland County, including Cooke Township, Dickinson Township, East Pennsboro Township, Hampden Township, Lower Allen Township, Middlesex Township, Monroe Township, Silver Spring Township, South Middleton Township, Upper Allen Township, Camp Hill, Carlisle, Lemoyne, Mechanicsburg, Mount Holly Springs, New Cumberland, Shiremanstown and Wormleysburg.
Here is a closer look at the two candidates:
Shanna Danielson
Political Party: Democratic
Residence: Carroll Township, York County
Education: Bachelors of music in music education from Mansfield University (2008); master's of education in educational leadership from Edinboro University (2012)
Occupation: Music teacher
Endorsements: There are more than 30 total, but five highlights are Fight for Reform, PSEA, Working Families Party, Conservation Voters PA, AFL-CIO
What changes do you think need to be implemented in Pennsylvania in light of the COVID-19 pandemic?
This crisis has raised awareness around our struggling health care system, the fragility of our social safety nets, and the importance of our public schools. One of the major struggles of this pandemic has been the overloaded unemployment system and the fear of so many families that they might not have enough money to pay their rent/mortgage and buy food.
We need an agenda in Harrisburg that focuses on the needs of working people. That means paid sick and family leave, a livable wage for all workers, and health care that isn't tied to employment. It means fairly funded public schools that have the means to help students achieve, even during a crisis. It means environmental policies that allow us to maintain our now-safer air quality, and infrastructure investments that allow more Pennsylvanians access to broadband and public transportation.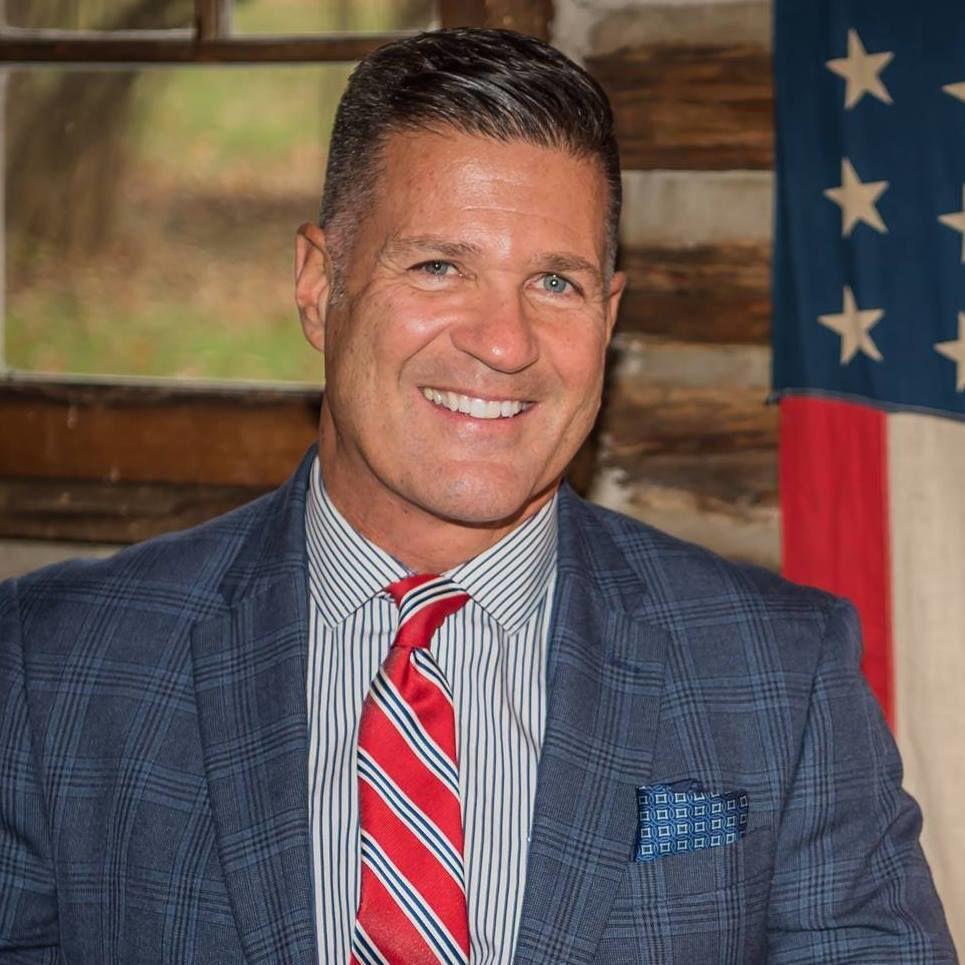 Mike Regan
Political Party: Republican
Residence: Carroll Township, York County
Education: Albright College
Occupation: Current state senator; retired U.S. marshal in the Middle District of Pennsylvania
Endorsements: PA Chamber of Commerce, PA State Troopers Association, National Rifle Association, PA Fraternal Order of Police, PA State Nurses Association
What changes do you think need to be implemented in Pennsylvania in light of the COVID-19 pandemic?
When the COVID-19 pandemic hit the United States, our nation was not ready for the likes of a virus not seen since the Spanish flu. I worked every day to safely reopen our state so that Pennsylvanians could resume their lives and livelihoods.
As chairman of the Veterans Affairs and Emergency Preparedness Committee, I witnessed firsthand the overreach of the executive branch of our government. Our governor should have solicited advice and counsel from the Legislature throughout the crisis, and worked across party lines to build consensus from the Legislature, a co-equal branch of our government.
The Legislature has continued to operate in a bipartisan fashion to deliver aid to frontline workers, hospitals and schools during the pandemic. I plan to work with legislators to strengthen laws that will ensure that proper checks and balances are in place, and to prevent a future executive from wielding unilateral control.
No governor should have the singular authority to govern without legislative oversight like our governor has done and continues to do. We are a government of the people, by the people, and for the people. And a never-ending declaration of emergency should never be permitted to nullify our constitutional rights and freedoms.
Election 2020 Preview: 199th Legislative District
When former state Rep. Stephen Bloom decided to seek higher office in 2018, leaving the 199th Legislative District seat up for grabs, the race attracted Republicans, Democrats and Libertarians.
For this year's general election, the race will again be contested.
The 199th Legislative District covers Carlisle, Dickinson Township, North Middleton Township, West Pennsboro Township, Middlesex Township, Upper and Lower Mifflin townships, Upper and Lower Frankford townships, Newville and part of Silver Spring Township.
Here are the candidates for the seat: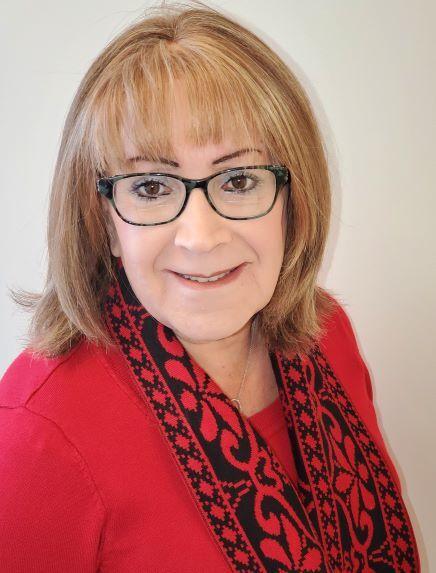 Janelle Kayla Crossley
Political Party: Democratic
Education: graduate of Cedar Cliff High school, Cumberland-Perry Area Vocational Technical School and Foley-Belsaw Institute of Locksmithing in River Falls, Wisconsin; had management and supervisory training from Mellon Bank
Occupation: Semiretired 25 years in health care facilities management; currently works at Community CARES emergency shelter
Endorsements: District Council 89 AFSCME, AFL-CIO; Pennsylvania State Education Association; End Citizens United Let America Vote; Moms Demand Action Gun Sense Candidate Distinction; and Trans United Fund.
What do you think is the most important issue facing your district, and how would you address it?
There are of course many issues I consider important, but if I have to choose one, I will start with nursing home care and staffing. Twenty percent of the population is senior citizens in our district. We have several nursing homes, assisted living facilities, senior care, and continuing care facilities in the 199th. Having worked in health care facility management for 25 years before semiretiring, I have seen first-hand the problems.
Improvement of patient care should be uppermost in the minds of medical care personnel, along with improved staffing. Most days, nursing home staffing levels are below what the Centers for Medicare and Medicaid Services expects. This is when quality-of-care problems are going to emerge.
Waiting times for all services should be minimized. Patient information and instruction should be made noticeably clear. Communication with the patient and the family can avoid a lot of frustration and anxiety. Lack of adequately trained personnel and adequate training facilities is a major problem. Having a uniform basic curriculum would help bring about standardization.
And finally, low wages and poor training make it hard to keep well-trained personnel and staff causing nursing home staffing levels to fall below CMS expectations.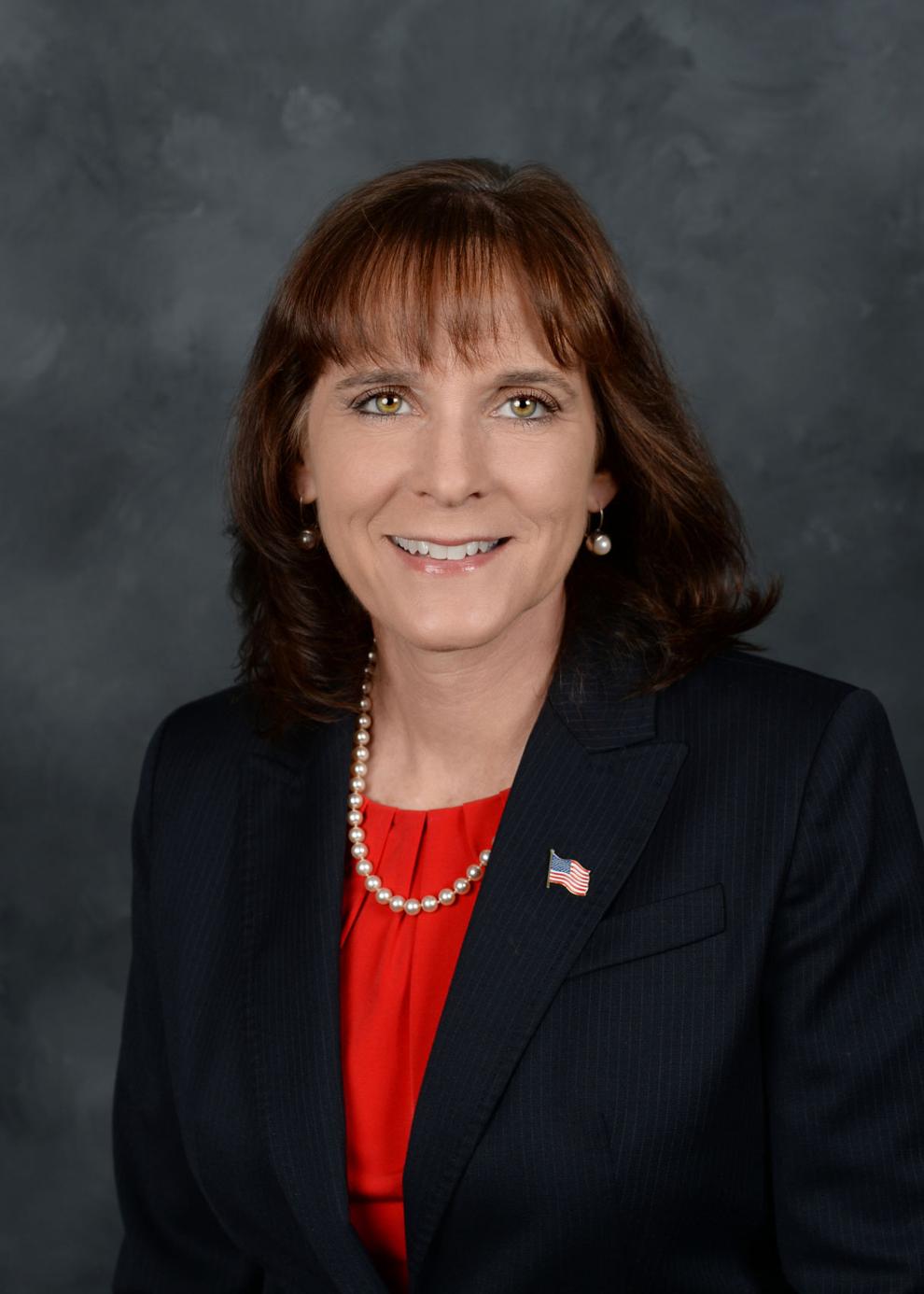 Barbara Gleim
Political Party: Republican
Residence: Middlesex Township
Education: Bachelor's in political science from the University of Maryland in College Park, Maryland; master's of business administration in food and agriculture from Delaware Valley University
Occupation: Legislator in Pennsylvania House of Representatives, 199th District
Endorsements: FARMER, Associated Builders and Contractors, PA Realtors Association, Fraternal Order of Police, Energy Transfer
What do you think is the most important issue facing your district, and how would you address it?
The most important issue facing the district is the health and safety of the people in our community, while reopening and getting back to normal lives. We need to protect those who are most at risk for COVID-19, provide our frontline workers with PPE and allow our businesses to safely open.
One area that is most concerning is the issue of the mental health of our seniors and our physically and mentally disabled. Many of the shutdowns that we have witnessed have had a dramatic impact on mental health issues resulting in an increase in suicide, drug abuse, anxiety and depression. Six months into the pandemic, we have leveled COVID-19 cases and we have identified those who are vulnerable.
If re-elected, I would continue to push for a safe reopening of our state and district, and work with community leaders to identify and eliminate state regulations that would hinder that goal. The main issue facing all facets of reopening is limited COVID-19 liability protections, and I have one of two bills in the state House that would advance that initiative. I would address unemployment, promote telemedicine and broadband expansion, and continue to fight for our liberties under our great Constitution.
Election 2020 Preview: 88th Legislative District
A Democratic challenger is looking to unseat a long-time Republican incumbent in the 88th Legislative District.
The district covers Upper and Lower Allen townships, Mechanicsburg, Shiremanstown, New Cumberland, Lemoyne and Wormleysburg.
Democrat Tara Shakespeare did not return requests for inclusion in The Sentinel's Election Preview. Here is a closer look at the incumbent: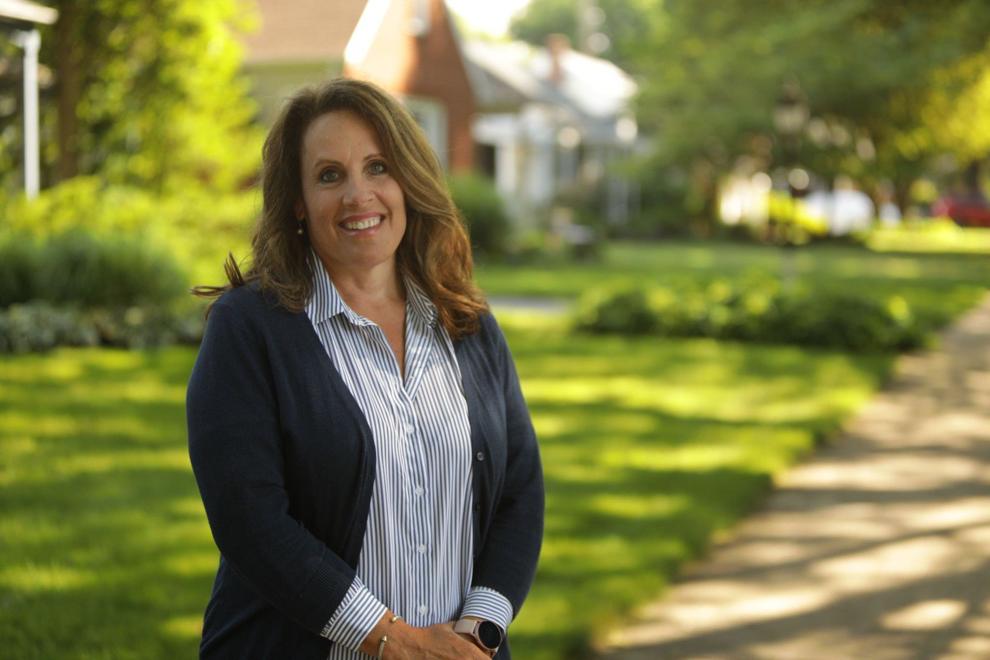 Sheryl M. Delozier
Political Party: Republican
Residence: Lower Allen Township
Education: Bachelor's in political science and domestic government from the University of Delaware; master's from Penn State University
Occupation: State representative
Endorsement: PA Troopers Association; FOP Keystone Lodge 41; National Federation of Independent Business (NFIB); Firearms Owners Against Crime; PA Farm Bureau
What do you think is the most important issue facing your district, and how would you address it?
During my time in the Legislature, I have worked hard to provide balanced, fair and real solutions to the difficult and complex issues facing our state and local communities. When COVID-19 hit Pennsylvania and the West Shore communities that I am so proud to represent, I did what the constituents elected me to do. I recognized the important issue facing our area and went to work to provide balanced, fair and real solutions for our children, families, seniors and job creators:
Securing personal protective equipment for our frontline workers
Increasing financial assistance for hospitals, nursing homes, vaccine development and virus testing
Passing crucial telemedicine legislation to allow the delivery of health care services online
Expanding protections for our first responders who are putting their lives on the line to protect us
Pushing to safely reopen Pennsylvania businesses and get residents back to work using CDC guidelines
Securing additional funding for our children's education without raising taxes.
I am truly humbled and privileged to represent the 88th District in the Pennsylvania State House of Representatives, and I would be honored to earn your vote (whether in person or by mail) on Tuesday, Nov. 3.
Election 2020 Preview: 87th Legislative District
One of the most heated primary battles in June was on the Democratic ticket for the 87th Legislative District, where three candidates looked to challenge the district incumbent.
The general election race has been narrowed to two candidates who aim to represent the district that covers part of Silver Spring Township and all of Hampden Township, East Pennsboro Township and Camp Hill.
Here is a look at the two candidates:
Nicole Miller
Political Party: Democratic
Residence: Hampden Township
Education: Graduated Honesdale High School in 1994; attended Mansfield University studying criminal justice and psychology
Occupation: Orthodontic technician; server in the restaurant industry; stay-at-home mom, depending on the needs of my children and family through the years.
Endorsements: SEIU State Council; Conservation Voters of PA; Clean Water Action Fund; Working Families Party; Moms Demand Action Recommended Gun Sense Candidate
What do you think is the most important issue facing your district, and how would you address it?
The most important issue we are facing as a district is keeping everyone as healthy as possible through flu season and the pandemic. This issue is not just about physical health, but financial and emotional health, as well. Three out of four people in Pennsylvania have been financially impacted in one way or another by COVID-19. We all know how our emotional health can suffer when we are struggling financially, and many are suffering with grief over loved ones lost to COVID-19.
I would start with listening to the people in our district about what resources would be useful to them. I would work with schools and municipal elected officials to assess needs on that level, and I would advocate for support from our representatives in Washington, DC. I would figure out what it is that needs to happen for COVID-19 testing to be easily accessible for all who wish to be tested, for masks and PPE to be available to those who cannot afford to buy them, and to work toward affordable quality health care for all. We must put people first, without dividing our communities, without politicizing safety and without careless regard for life.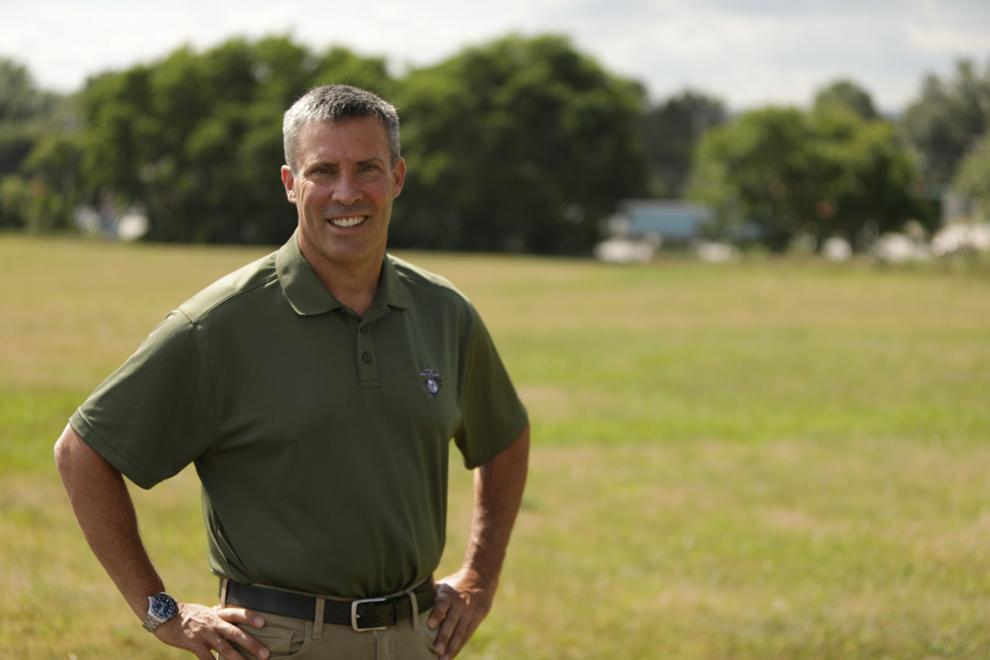 Greg Rothman
Political Party: Republican
Residence: Silver Spring Township
Education: Cumberland Valley High School Class of 1985; bachelor's degree from University of Massachusetts/Amherst (1989); master's from Johns Hopkins University (2005); U.S. Marine Corps from 1991-2001
Occupation: Real estate and legislator
Endorsements: Pennsylvania Trooper Association; National Federation of Independent Businesses; Pennsylvania Pro-Life Federation; National Rifle Association; Cumberland County Sheriff Ron Anderson
What do you think is the most important issue facing your district, and how would you address it?
Prior to the COVID-19 pandemic, I would have answered that the most important issue facing our district was traffic congestion and transportation. The tremendous growth we have seen in the last 25 years has placed stress on our infrastructure, roads, streets and highways. As a member of the House Transportation Committee, I have worked to improve both congestion and safety on our roadways.
The COVID crisis changed everything in our lives. I protected lives and freedoms as a U.S. Marine and now I am fighting to protect our lives and livelihoods during these unprecedented times. I led a successful business and know how the economy works. I pushed to safely reopen Pennsylvania businesses and get residents back to work using CDC guidelines, secure personal protective equipment for our frontline workers, expanded protections for the first responders who are putting their lives on the line to protect, increased financial assistance for hospitals, nursing homes, vaccine development and virus testing and secured additional funding for our children's education without raising your taxes.
America is the freest and most exceptional country in the history of the world. We have defeated colonialism, slavery, succession, fascism, socialism and communism. We will prevail over this crisis as well, so long as we are free to do so.
Election 2020 Preview: 92nd Legislative District
After an uncontested race on both ballots in the primary, voters will get to choose from two candidates for the 92nd Legislative District seat.
The district covers only Monroe Township in Cumberland County, along with parts of York County.
Democratic candidate Douglas Ross did not return requests for inclusion in The Sentinel's Election Preview. Here is a look at the Republican incumbent: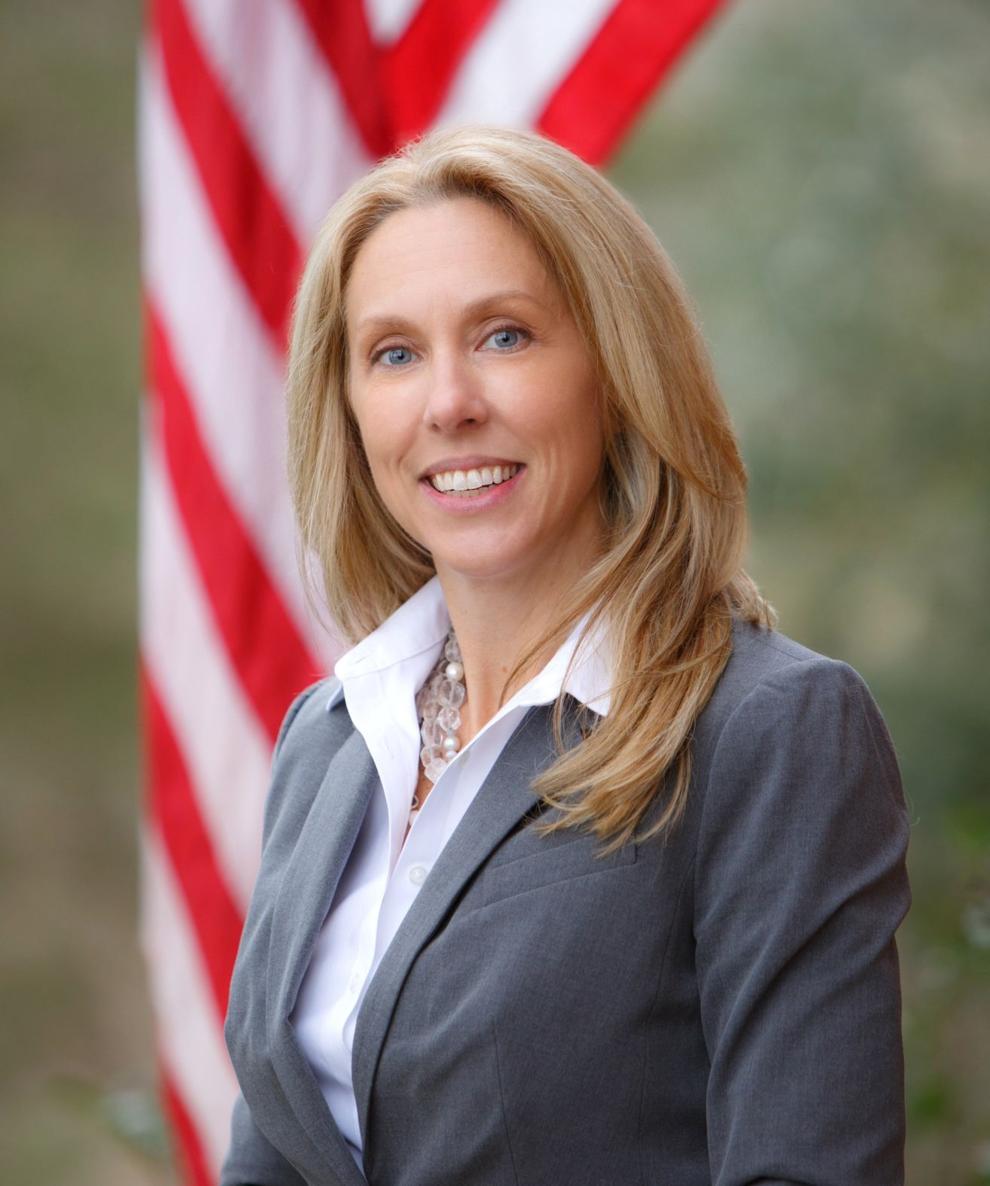 Dawn W. Keefer
Political Party: Republican
Residence: Franklin Township, York County
Education: Bachelor's in government and politics from George Mason University
Occupation: State representative
Endorsements: National Federation of Independent Businesses, FARMERS, Associated Builders & Contractors, Americans for Prosperity, Firearm Owners Against Crime
What do you think is the most important issue facing your district, and how would you address it?
The instability of Pennsylvania's finances is the most important issue facing the 92nd District, as well as the commonwealth. While a poll of constituents might not rank the state's finances as number one, all of their issue roads would certainly lead to it.
Pennsylvania's pension system has an unfunded liability of remarkable proportion and questionable management practices that continue to cause higher contribution rates for school districts, and this causes — you guessed it — higher property taxes. State budget spending increases every year beyond the rate of inflation, causing funding gaps and compromising the stability of programs and services many Pennsylvanians depend upon. The allegiance to current government operations and the status quo costs the state billions and leads to higher taxes and fees for all Pennsylvanians.
I, and a few of my colleagues, introduced and passed a package of pension reform bills in the House that would codify best practices such as stress testing, removing collars and transparency, and would restructure the two pension boards for more efficient planning and management of investments. Some of those bills have moved to the Senate and others await a full vote on the House floor.
Additionally, I have successfully defeated numerous attempts to shift spending outside of Pa.'s general fund budget and into special fund accounts, which operates outside of legislative purview. I have authored legislation to provide financial savings in both the unemployment compensation system and in the state's Medicaid system.
Poor fiscal stewardship and irresponsible budgeting practices by the commonwealth saddles Pennsylvanians with expenses that are unsustainable. Without measured spending controls and sound fiscal management, property tax relief will remain a pipe-dream. This is why I have been, and will remain, a fiscal hawk when it comes to our state's finances; Pennsylvanians deserves better.
Election 2020 Preview: Few uncontested races on ballot
Nearly all of the races for political seats on the November ballot in Cumberland County will be contested, whether that be for president of the United States or for a seat in the state General Assembly.
A number of the races for seats in the House of Representatives were uncontested in the primary, but those single candidates from each party ticket will face each other in the general election.
The only two races across the county that will not be contested are both House seats.
Republican Rep. Torren Ecker ran unopposed in the primary and will again run unopposed in November in his attempt to seek re-election for the 193rd Legislative District. The district covers South Middleton Township, Mount Holly Springs, Penn Township, Cooke Township and North and South Newton townships, as well as northern Adams County. Ecker himself is from Hamilton Township, Adams County.
Perry Stambaugh is likely a shoe-in for the 86th Legislative District seat. The district covers all of Perry County, as well as parts of Cumberland County including Hopewell Township, Newburg Borough, Shippensburg Township, Shippensburg Borough and Southampton Township.
Stambaugh won the Republican nomination in a three-candidate race in the primary, and there will be no Democratic challenger on the general election ballot.
The seat is held by Rep. Mark Keller, who is not seeking re-election this year.
A contested race on this year's ballot is the 33rd Senatorial District seat, in which incumbent Republican Sen. Doug Mastriano is seeking to quell opposition from his Democratic challenger, Richard Sterner. Neither responded to requests from The Sentinel to be featured in this year's general election preview.
Election 2020 Preview: Polling places in Cumberland County
Though the COVID-19 pandemic is increasing the interest in mail-in ballots, Cumberland County still plans on offering in-person voting locations for the November general election.
Here are polling places in Cumberland County for the Nov. 3. election, including up-to-date temporary locations for this year's election. For maps of polling places, check out the county's website at www.ccap.net.
Camp Hill Borough Precincts
Cleve J. Fredricksen Library, 100 N. 19th St., Camp Hill
Camp Hill Community Room-Prosser Hall, 2145 Walnut St., Camp Hill
Camp Hill Church of Christ, 3042 Cumberland Blvd., Camp Hill
Camp Hill Community Room-Prosser Hall, 2145 Walnut St., Camp Hill
Camp Hill High School, 100 S. 24th St., Camp Hill
Carlisle Precincts
St. John's Episcopal Church, 1 N. Hanover St., Carlisle
Carlisle Alliance Church, 237 E. North St., Carlisle
Carlisle Band Hall, 35 E. South St., Carlisle
Bosler Memorial Library, 158 W. High St., Carlisle
Second Presbyterian Church, 528 Garland Drive, Carlisle
Carlisle Baptist Church, 701 Walnut Bottom Road, Carlisle
Carlisle Alliance Church, 237 E. North St., Carlisle
Grace Baptist Church, 777 W. North St., Carlisle
Stuart Community Center, 415 Franklin St., Carlisle (was Grace Baptist Church in June)
Cooke Township Precinct
Cooke Township Building, 1700 Centerville Road, Newville
Dickinson Township Precincts
Dickinson Township Municipal Building, 219 Mountain View Road, Mount Holly Springs
Mt. Zion Evangelical Lutheran Church, 4200 Carlisle Road, Gardners
East Pennsboro Precincts
West Creek Hills Elementary, 400 Erford Road, Camp Hill
Enola Fire Company #3, 118 Chester Road, Enola
West Creek Hills Elementary, 400 Erford Road, Camp Hill
Enola First Church of God, 9 Sherwood Drive, Enola
Enola Fire Company #2, 17 E. Manor Ave., Enola
Northeast Fire & Rescue Company #2, 1400 Third St., Enola
Our Lady of Lourdes Catholic Church, 225 Salt Road, Enola
East Penn Elementary, 840 Panther Parkway, Enola
East Penn Senior Center, 98 S. Enola Drive, Enola
East Penn Elementary, 840 Panther Parkway, Enola
Hampden Precincts
Hampden Township Recreation Building-Community Room, 5001 Hampden Park Drive, Mechanicsburg
Hampden Township Sporting Hill Station, 295 S. Sporting Hill Road, Mechanicsburg
Graceway Church of God, 220 St. Johns Church Road, Camp Hill
St. Timothy Evangelical Lutheran Church, 4200 Carlisle Pike, Camp Hill
Good Hope Middle School, 451 Skyport Road, Mechanicsburg
Good Hope Middle School, 451 Skyport Road, Mechanicsburg
New Covenant Fellowship, 4500 Creekview Road, Mechanicsburg
New Covenant Fellowship, 4500 Creekview Road, Mechanicsburg
Good Hope Station, 1200 Good Hope Road, Mechanicsburg
Aldersgate United Methodist Church, 1480 Jerusalem Road, Mechanicsburg
St. James Presbyterian Church, 1425 Orrs Bridge Road, Mechanicsburg
Vibrant - A Christian Church, 1775 Lambs Gap Road, Mechanicsburg
Hopewell Precinct
Hopewell Township Building, 415 Three Square Hollow Road, Newburg
Lemoyne Borough Precincts
Trinity Lutheran Church, 509 Hummel Ave., Lemoyne
Grace United Methodist Church, 309 Herman Ave., Lemoyne
Lemoyne Borough Building, 510 Herman Ave., Lemoyne
Lemoyne Borough Building, 510 Herman Ave., Lemoyne
Lower Frankford Precinct
Lower Frankford Township Building, 1205 Easy Road, Carlisle
Lower Mifflin Precinct
Lower Mifflin Township Building, 529 Shed Road, Newville
Mechanicsburg Borough Precincts
St. Mark Lutheran Church, 117 W. Keller St., Mechanicsburg
Mechanicsburg Presbyterian Church, 300 E. Simpson St., Mechanicsburg
Wesley United Methodist Church, 203 S. Filbert St., Mechanicsburg
First Church of God Community Center, 201 E. Green St., Mechanicsburg
Mechanicsburg Municipal Center, 36 W. Allen St., Mechanicsburg
Mechanicsburg Volunteer Fire Department, 208 S. York St., Mechanicsburg
Middlesex Township Precincts
Middlesex Township Building, 350 N. Middlesex Road, Carlisle
Hickorytown United Methodist Church, 1510 W. Trindle Road, Carlisle
Monroe Township Precincts
Monroe Township Municipal Building, 1220 Boiling Springs Road, Mechanicsburg
Monroe Township Fire Company, 1225 Peffer Road, Mechanicsburg
Mount Holly Springs Precinct
Citizen's Fire Company #1, 100 Chestnut St., Mount Holly Springs
New Cumberland Borough Precincts
New Cumberland Fire Dept., 319 Fourth St., New Cumberland
New Cumberland River Rescue Building, 1127 Market St., New Cumberland
St. Theresa Parish, 1300 Bridge St., New Cumberland
New Cumberland Public Library-Foundation Hall, 498 Ninth St., New Cumberland
Newburg Precinct
Newburg-Hopewell Fire Department, 106 N. High St., Newburg
Newville Precincts
Friendship Hose Company (Corporation Street Door), 15 E. Big Spring Ave., Newville
Friendship Hose Company, 15 E. Big Spring Ave., Newville
North Middleton Township Precincts
North Middleton Fire Company #2, 2061 Spring Road, Carlisle
Lighthouse Church of God, 910 Cavalry Road, Carlisle
North Middleton Fire Company #1, 310 North Middleton Road, Carlisle
North Newton Township Precinct
North Newton Township Community Park Building, 528 Oakville Road, Shippensburg
Penn Township Precinct
Penn Township Volunteer Fire Company, 1750 Pine Road, Newville
Shippensburg Precincts
Oasis of Love Church, 303 S Washington St., Shippensburg
First Church of God Annex, 5 N. Prince St., Shippensburg
Vigilant Hose Company, 20 Walnut Bottom Road, Shippensburg
Shiremanstown Precinct
Shiremanstown Borough Hall, 1 Park Lane, Shiremanstown
Silver Spring Township Precincts
New Kingstown Fire Company, 277 N. Locust Point Road, New Kingstown
Good News Free Methodist Church, 124 State Road, Mechanicsburg
Calvary Evangelical Lutheran Church, 208 Woods Drive, Mechanicsburg
Silver Spring Presbyterian Church, 444 Silver Spring Road, Mechanicsburg
CV School District-Administration Building, 6746 Carlisle Pike, Mechanicsburg
Saint Katharine Drexel Church, 1 Peter Drive, Mechanicsburg
Silver Spring Township Social Hall, 6475 Carlisle Pike, Mechanicsburg
Young's United Methodist Church, 7075 Wertzville Road, Mechanicsburg
St. Paul's Evangelical Lutheran Church, 6839 Wertzville Road, Enola
South Middleton Township Precincts
Mount Victory United Methodist Church, 1 Victory Church Road, Gardners
South Middleton Township Building, 520 Park Drive, Boiling Springs
Mount Holly Springs Church of God, 602 McLand Road, Mount Holly Springs
St. Patrick Church, 85 Marsh Drive, Carlisle
Carlisle Evangelical Free Church, 290 Petersburg Road, Carlisle
Citizen's Fire Company #2, 405 Forge Road, Boiling Springs
Citizen's Fire Company #2, 405 Forge Road, Boiling Springs
Community Christian Fellowship, 360 York Road, Carlisle
Otterbein United Methodist Church, 647 Forge Road, Carlisle
South Newton Township Precinct
South Newton Township Fire Company, 16 Firehouse Road, Walnut Bottom
Southampton Township Precincts
Southampton Township Building, 200 Airport Road, Shippensburg
Middle Spring Presbyterian Church, 35 Middle Spring Road, Shippensburg
Southampton Township Multi-Purpose Center, 56 Cleversburg Road, Shippensburg
Upper Allen Township Precincts
Daybreak Church, 321 Gettysburg Pike, Mechanicsburg
Bowmansdale Church of God, CE Building, 101 E. Lisburn Road, Mechanicsburg
Shepherdstown United Methodist Church, 1934 South York St., Mechanicsburg
St. Peter Lutheran Church, 130 Nittany Drive, Mechanicsburg
Bowmansdale Church of God, 101 E. Lisburn Road, Mechanicsburg
Crossroads Community Church, 1425 S. Market St., Mechanicsburg
Upper Allen Municipal Building, 100 Gettysburg Pike, Mechanicsburg
Upper Allen Municipal Building, 100 Gettysburg Pike, Mechanicsburg
Immanuel Alliance Church, 800 S. Market St., Mechanicsburg
Geneva Green Apartments, Building 1, 500 Geneva Drive, Mechanicsburg
Upper Frankford Township Precinct
Upper Frankford Fire Company, 4080 Enola Road, Newville
Upper Mifflin Township Precinct
Upper Mifflin Township Building, 455 Whiskey Run Road, Newville
West Pennsboro Township Precincts
West Pennsboro Fire Company, 20 Park Road, Plainfield
Newville Assembly of God, 403 Oak Flat Road, Newville
Wormleysburg Borough Precincts
Knisely Hall, 20 Market St., Wormleysburg
Holy Trinity Greek Orthodox Church, 1000 Yverdon Drive, Camp Hill