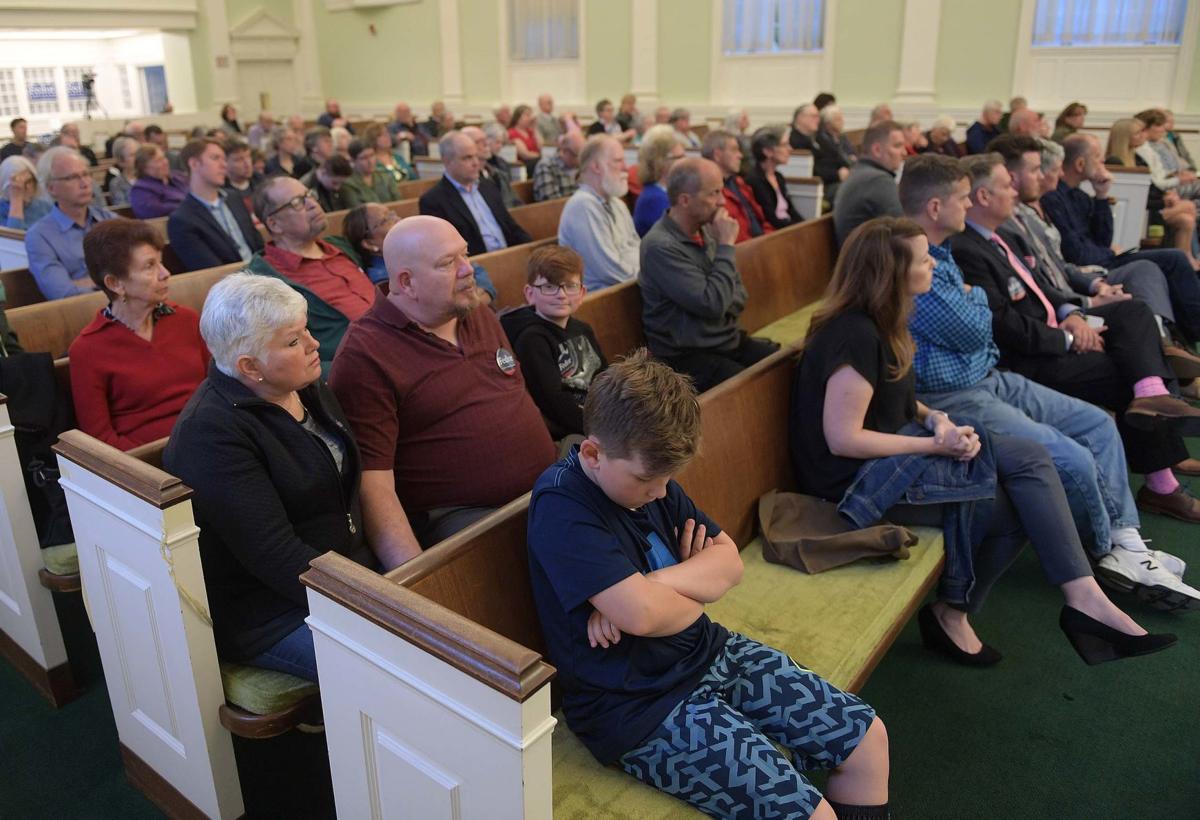 The group lobbies legislators and generally promotes education on issues pertaining to gender equality and family leave. It only made sense for AAUW Carlisle to be one of the groups in the region to regularly host candidate forums ahead of May primaries and November elections.
Elkins said AAUW Carlisle considers what contested races there are in the year and what forum might benefit the public the most. Last year, it held forums on the contested 199th Legislative District race after then-incumbent Rep. Stephen Bloom sought election in a state senatorial district, and the hotly contested and newly formed 10th Congressional District where incumbent U.S. Rep. Scott Perry took on Democratic challenger George Scott.
This year, the group saw a need in Carlisle for voters to consider their school board candidates, who were not being featured in other candidate forums across the county. AAUW Carlisle is partnering with YWCA Carlisle for the forum later this month.
"It's an opportunity to meet the candidates and to hear their responses to questions," Elkins said.
She said the group wants a forum where voters get the most information from their candidates, and in this case, that involves giving candidates time to prepare.
"We send questions to candidates two weeks in advance. We want voter education, not ambushing the candidates," she said.
The audience debate
That's a different take from organizers with Cumberland 9/12 Project, Conservative Christian Center and Cumberland County Action, which also have hosted forums ahead of primaries and elections. Forum event coordinator Ross Cleveland said their interest is in having the audience primarily ask the questions of the people who will represent them.
The forum is scheduled for 7 p.m. at YWCA Carlisle at 301 G St. in Carlisle, with doors opening at 6:45 p.m.
"It's a little different than having an article written of a candidate or having a TV interview of a candidate. The candidates many times aren't put on the spot. That makes a debate forum different," he said. "Specifically with ours, the audience asks the questions of candidates. By doing so, they can address unique issues."
Other candidate forums like AAUW Carlisle's do have question-and-answer sessions with the candidates where audiences can ask questions, but Cleveland said for their candidate forum, questions are almost entirely audience-generated, with the only exceptions involving the master of ceremonies helping keep questions on track or combining similar audience questions into one for candidates to answer.
Because of the format, Cleveland said the groups hosting the forum don't have much influence over the questions.
While the groups hosting the various forums in the county this year are considered nonpartisan, some groups do lean toward political spectrums. Elkins said that just because AAUW Carlisle is considered nonpartisan, that doesn't mean it can't advocate for certain issues.
Their issues, however, are often championed by Democrats.
In next month's general election, there are candidates seeking state, county, municipal and school board positions across Cumberland County.
Cleveland said Christian evangelicals who may be involved in the Conservative Christian Center tend to vote along Republican lines, but he said the audience of these forums isn't generally associated with any of the groups involved in hosting them.
"I don't think Democrats need to be afraid of attending events like these because the questions come from the audience," he said, adding that Scott declined last year to be in the forum, but Democratic voters were in attendance and hoping to ask him questions.
Cumberland County voters won't be using new election machines for next month's ballot, but they will be for the April 2020 primary, assuming t…
For the most part, organizers said most candidates realize that exposure helps them get elected. It's getting voters in the seats that proves to be more of a challenge.
Attendance
"The question is, how do you get the public, how do you get parents to take an evening out of their lives and listen to candidates?" Elkins said.
The answer is doing as much publicity as they can, printing flyers, sending information to other community organizations, or in AAUW Carlisle's case, asking the school district to add it to its calendar of events to let parents know where they can get information on an upcoming school board election.
Elkins said it's also a help that, especially with local elections, candidates tend to stick around at the end of the forums, giving residents a chance to meet them and potentially ask a question that didn't get asked during the forum.
Both organizations are working on who will be in attendance at their forums, but organizers say that whatever the attendance, the opportunity is important to offer voters.
"In order to uphold a democracy, it's important for the public to be as knowledgeable as possible," Cleveland said.
Get Government & Politics updates in your inbox!
Stay up-to-date on the latest in local and national government and political topics with our newsletter.