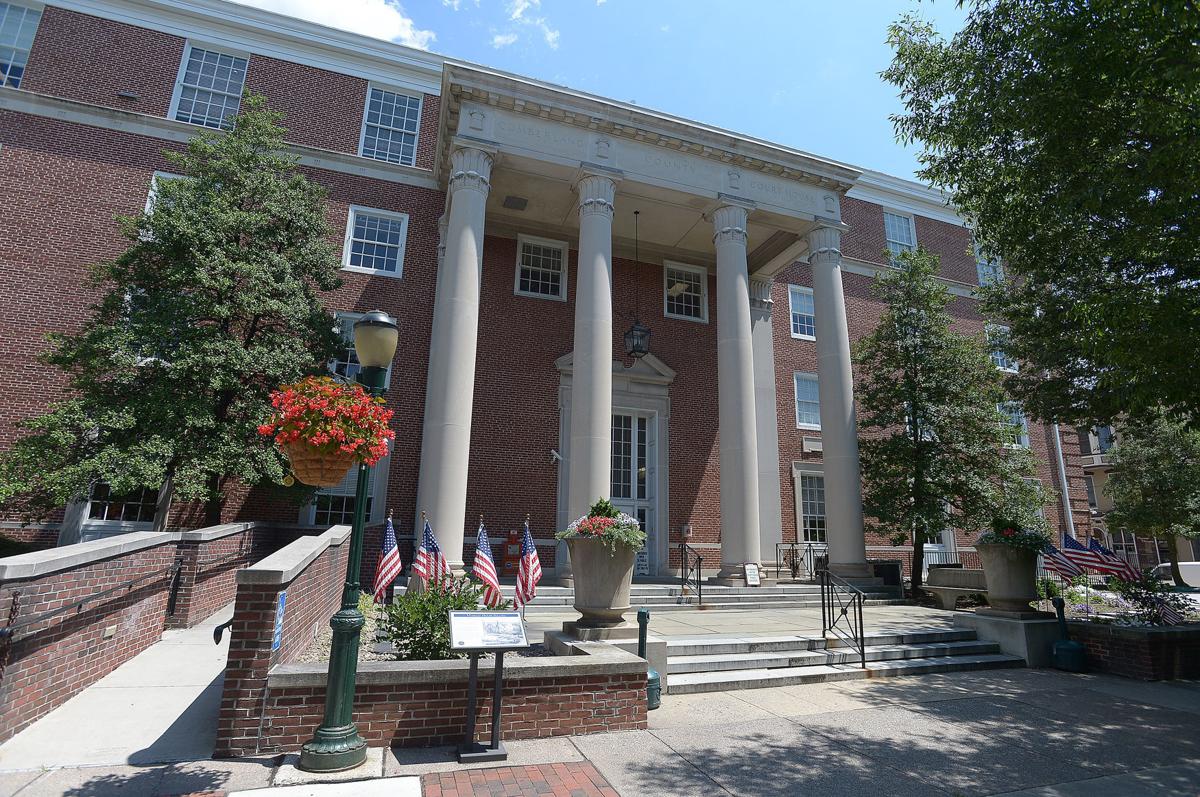 The two candidates for Cumberland Count's headline judgeship race made a joint appearance at a Saturday town hall event that also gave some insight into the interests of the county's Republican voter base.
Michelle Sibert and Kathy Silcox, the two candidates to replace outgoing Court of Common Pleas Judge Thomas Placey, spoke at a forum in Hampden Township organized by the local chapter of the Republican National Hispanic Assembly.
But the most pointed questioning from voters was directed at Cumberland Valley School Board member Mike Gossert, who was grilled over "critical race theory" and other hot-button culture war issues.
Although the event was put on by the GOP, Sibert and Silcox are both cross-filed and will be the two choices appearing on both the Republican and Democratic primary ballots on May 18. Both candidates discussed their legal backgrounds — Silcox as the current Magisterial District Judge for Hampden and Silver Spring townships, and Sibert as the current First Assistant District Attorney under county DA Skip Ebert.
Silcox and Sibert were both asked about their judicial philosophy — both stressed that they would enforce the law as written, not as they wanted it to be.
Sibert, at several junctures, noted that MDJs such as Silcox's court are the lowest level of judiciary in Pennsylvania, with major charges filed at the MDJ level typically referred up to the Courts of Common Pleas. Silcox, however, said that her current position had prepared her well, given that MDJs often find themselves making difficult decisions on whether to approve charges and set bail — sometimes at odd hours — before sending the case up to the common pleas level.
One audience member also asked Silcox about the recent situation in which some of her caseload was moved to other MDJs in the county due to staffing problems. Silcox faulted the court system's oversight at the county level, saying she did not receive the clerical assistance she needed for her district, which handles a higher caseload compared to most MDJ offices.
"The cases were moved out by Judge Placey without any prior discussion with me," Silcox said. "I wish he had talked to me first, and I could've focused him on what I needed at the time."
Another voter asked the candidates about judicial impartiality and if they would be biased toward law enforcement and the prosecution. Sibert, if elected, would be the second prosecutor in a row to obtain a county judgeship; Matt Smith, also a prosecutor under Ebert, was elected to the Cumberland County Court of Common Pleas in 2019.
Sibert stressed that, as a prosecutor, she hasn't been deferential to police, but rather has been in a position to push back on law enforcement when their cases are not strong enough to prosecute.
"We cannot approve charges where there's no evidence, we cannot apply charges against someone who didn't commit a crime," Sibert said.
School culture
The most assertive questioning from voters in attendance, however, was not directed at Silcox and Sibert, but toward Gossert — who himself seemed surprised at the intensity of the questioning, at one point remarking to the crowd "there's judges here" who are "much more important."
Gossert is seeking re-election for his Hampden seat on the school board, and was the only candidate from his race present at the town hall. Gossert found himself peppered with repeated questions about CV teaching "critical race theory or any of the BLM ideas," as one audience member put it. Another said that CV replacing one of its U.S. history electives with another on the Black civil rights movement risked "getting rid of American history."
While Gossert may not have seen himself as the headline candidate, the audience's questions certainly indicated that political concerns with school curricula and culture stand prominently in the mind of the GOP voter base.
Gossert was pressed with concerns that schools would teach acceptance of the Black Lives Matter movement as well as critical race theory, a loosely-defined academic discipline that centers around the idea of race as a sociological construct, and which is the subject of much negative attention in conservative media.
Gossert said he would not be supportive of teaching such materials in CV schools, but said there is no push to incorporate lessons that included aspects of critical race theory, although several audience members indicated they were certain that state or federal mandates to teach such material would be forthcoming under Democratic administrations.
Those concerns also spread to issues of gender; one attendee remarked that her grandchild was being put in private school because students weren't allowed to mis-gender classmates in public schools, where "if you walk up to a transgender [person] and say 'hey you're not really a girl you're a boy,' that's hate speech and you're expelled from school."
The discussion also indicated a rift regarding charter schools – while town hall attendees viewed them as a way to remove their children from what they see as left-wing culture run amok, Republican officials like Gossert stressed that Pennsylvania's charter school system lacked appropriate oversight of taxpayer dollars.
"You don't have any control over those tax dollars," Gossert said of the millions of dollars in remittance that CV pays to charter schools each year for students in the district who have opted into a charter.
"Once [the tax dollars] leave Cumberland Valley School District and go to a charter school organization or whatever school, you don't have any control. You don't have any say in front of that board," Gossert said.
While stressing that he was supportive of school choice as a concept, Gossert emphasized that it was not a level playing field in Pennsylvania, given that charter schools receive advantageous subsidies without the necessary public oversight.
"It's a blind transfer of money," Gossert said. "[Charter schools'] metrics, what they are held to, is much lower than ours."