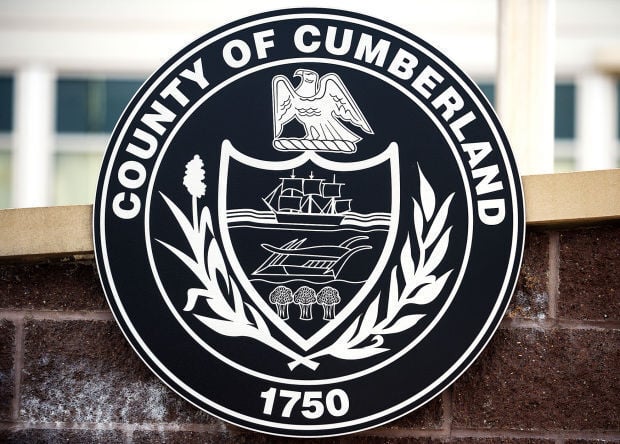 Cumberland County is reminding residents that additional funding for Pennsylvania's Homeless Assistance Program is available, as concerns about mass evictions due to the economic fallout from COVID-19 continue to rise.
In a notice issued Wednesday, the Cumberland County Department of Aging and Community Services said residents can apply for HAP funds that have been bolstered with federal dollars from the CARES Act.
"It is important to know that there is help available for those facing homelessness or who are struggling to make ends meet," Sandy Gurreri, Cumberland County director of Aging and Community Services, said in a release. "These CARES Act funds will enable the Cumberland County Homeless Assistance Program to help more people through this crisis."
The Pennsylvania Department of Human Services announced last week that $10 million of Pennsylvania's total $4.9 billion in federal CARES Act funds would go to juicing counties' HAP programs.
Households must make 200% or less of the federal poverty line, based on the last 90 days of their income, to be eligible for assistance. Payouts are $1,000 for adult-only households, and $1,500 for households with children, DHS said.
To qualify for funding in Cumberland County, you must be a county resident for at least 30 days, and funding cannot be used for hotels or motels, according to the county.
Interested applicants with last names beginning with the letters A through M should contact Patrice Pickering at ppickering@ccpa.net or 717-240-6117.
Those with last names beginning with the letters N through Z should contact Kellie Crawford at kcrawford@ccpa.net or 717-240-6112.
Under Gov. Tom Wolf's emergency orders, pursuant to the states' COVID-19 disaster declaration, evictions and foreclosures are stayed until Aug. 31.
"The end of the moratorium on rental properties is in a few weeks," Gurreri said. "We anticipate that many of our county residents will continue to have financial hardships and might be in a situation of losing their housing."
Many advocates, such as state Auditor General and congressional candidate Eugene DePasquale, have called for Wolf to extend the order through the end of 2020.
"I believe it's critical Gov. Wolf extend his moratorium on evictions and foreclosures through the remainder of the year to make sure that families have the peace of mind that they're going to have a roof over their head as we try to get this economy back up and running again," DePasquale said in a video posted to social media Tuesday.
With enhanced unemployment benefits from the CARES Act expiring last week, leaders in Washington, D.C., continue to debate the next phase of economic relief related to COVID-19.
At multiple points, President Donald Trump has said a solution to the looming eviction and foreclosure crisis is one of his top priorities, but no concrete legislation has emerged.
A study released last week by consulting firm Stout Rios Ross, using data from the U.S. Census Bureau's weekly Household Pulse Survey, estimates that nearly 40% of Pennsylvania renter households, about 586,000, are at risk of rent shortfalls and eviction once the moratorium ends.
The most recent Household Pulse Survey data, collected July 16-21, indicates that only about 1.5 million of the 2.5 million Pennsylvania renters surveyed had used "regular sources of income like those used before the pandemic" for their expenses, with the rest coming from savings, stimulus dollars, unemployment benefits and borrowing.
Concerned about COVID-19?
Sign up now to get the most recent coronavirus headlines and other important local and national news sent to your email inbox daily.