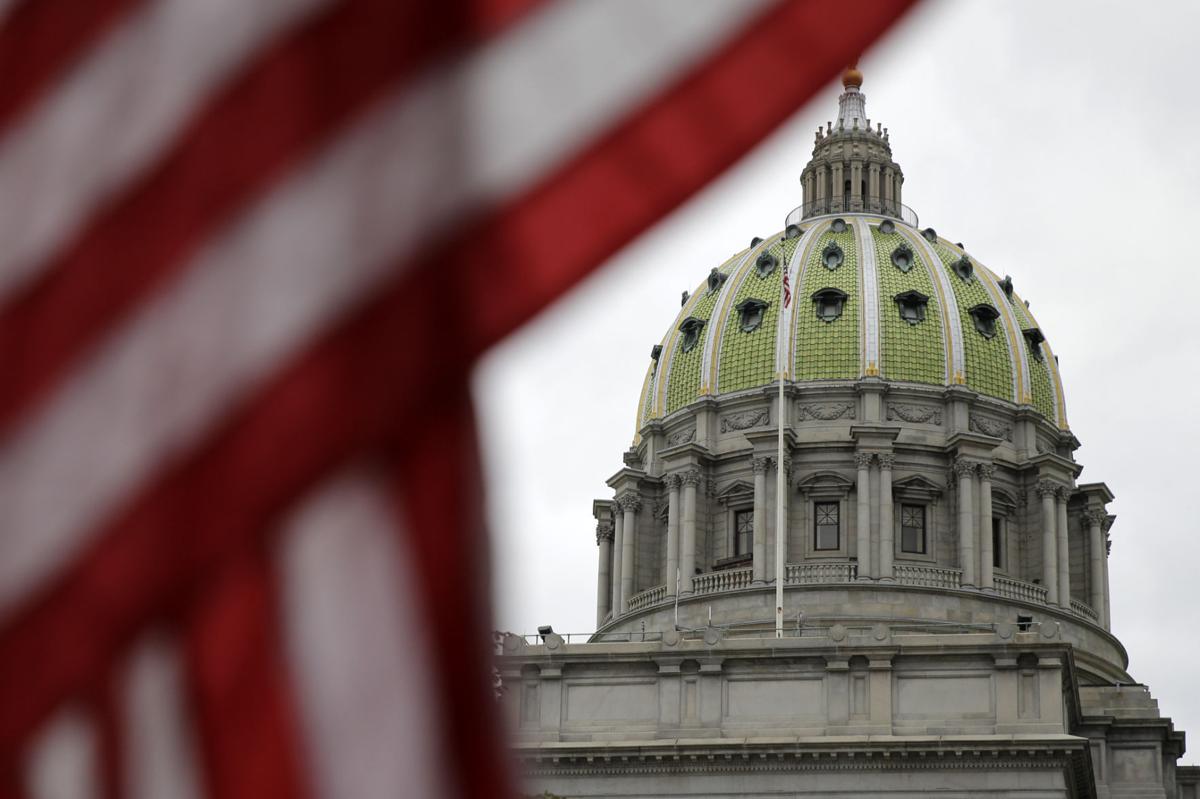 It has been nearly four months since Pennsylvania has been operating without a budget. As it currently stands, there is no deal in sight between first-term Democratic Gov. Tom Wolf and the Republican-led legislature.
"It is far from fruition," Sen. Pat Vance, R-Cumberland County, said of the budget. "I don't see anything positive right at the moment."
Sarah Niebler, assistant professor of political science at Dickinson College, said the current budget stalemate is the longest in recent history and seems to be, at least in part, because of the split government. Wolf was able to win election last November by a large margin at the time Republican membership grew in the state house and senate.
She said that was due to the difference in the way representatives and governors are elected.
Niebler said Wolf won many of Pennsylvania's high-population urban areas by a large margin, while losing many less-populous rural areas by a much smaller amount. That gave him a large lead over incumbent Gov. Tom Corbett across the entire state.
Representatives and senators, however, are elected on a much smaller scale, allowing for more Republicans to be elected from areas in which Wolf trailed in votes, rather than those he led in votes.
"People don't like it when legislatures don't get things done," Niebler said.
Both sides have claimed the election was a referendum to push the agenda they say got them into office, she said, but noted that the divided government may only be part of the issue.
"Corbett had a Republican legislature and he had a budget impasse last year," Niebler said. "This year, however, it is pretty clear there are huge differences in policy."
Assigning blame for the current gridlock largely falls along partisan lines.
"The governor, throughout this entire process, has been the one that has tried to compromise and who has tried to reach agreement with Republican leaders," said Jeffrey Sheridan, Wolf's spokesman. Wolf was not available for comment. "Throughout the process, he has made concessions on his severance tax, and then after that, he put on the table historic reforms to the state's liquor system and the pension system."
Sheridan said Wolf welcomed a plan that would privatize the wholesale and retail sale of liquor, and also offered pension reform that included a 401k style component.
"At every compromise, the governor is met with nothing," he said.
House Republicans have a slightly different view on how negotiations have gone so far.
"He has said no to pension reform," Rep. Stephen Bloom, R-North Middleton Township, said. "He has said no to liquor reform. Literally, he vetoed the bills we presented to him on those two issues."
Sheridan rebutted those assertions, saying the Republican pension reform and liquor privatization measures were included in a larger budget that Wolf vetoed because it was not fiscally responsible.
"He continues to insist on his big tax increase, even after the vote. He didn't have not only Republican support, but he lacked a chunk of Democratic support for the proposal," he said. "That's where the problem is. There's sort of this disconnect where the governor continues to be demanding something that not only the Republicans in the legislature won't give him, but many of the Democrats in the legislature won't give him."
There may, however, be enough blame to go around on both sides, according to Vance.
"This sometimes happens when you have a new governor and new legislative leaders on both sides," she said. "It takes a while to have them understand each other. It's a sad commentary, but sometimes compromise has become a dirty word. I don't think either side can always have their own way, and maybe there are unreal expectations."
The two sides have locked horns since Wolf released his proposed budget in March. His fiscal plan called for increased spending on education and human services offset by changes to taxes, including a severance tax on natural gas drillers, and local property tax relief by increasing the state's personal income and sales taxes.
The plan rankled Republicans from its inception.
"The biggest sticking point is that the governor keeps insisting on a historically massive tax-and-spend increase," Bloom said. "He came to the table with a tax increase, and a spending increase to go with it, that was not only bigger than anything in Pennsylvania history, but bigger than any other tax-increase proposal across America put together this year.
"He's not just asking for a little tax increase and a little increase in spending," Bloom added. "He's asking for a tremendous increase. That's really where the crux of the problem is."
The Wolf administration has said Republicans are playing political tricks with the budget and not addressing the state's actual needs.
At this point there is no clear path to how the budget deadlock will end.
Bloom said he, along with some of his colleagues, will introduce a set of spending measures for human services and schools that he says the two sides have consensus on. He said these bills would fund different areas at or above what Wolf has asked for.
The prospect of this tactic clearing the legislature and getting signed by Wolf seems unlikely, according to Vance. Sheridan said Wolf wants a full budget, not individual spending bills such as what Bloom is attempting to push forward.
Bloom said another option may be for the legislature to go it alone and pass a budget with enough support from both Republicans and Democrats to override a veto from Wolf. It is not clear if enough Democrats will buck their party's newly elected governor.
More likely, according to Niebler, a budget will get passed when enough pressure is put on both sides from constituents to do so. This means more residents feeling the hurt from a potential loss of services.
She said many local residents have not yet seen a day-to-day difference from the gridlock, since many agencies are running off reserve funds or borrowing money.
State government employees are also getting paid despite not having a fiscal year budget. This was traditionally a pressure point for the legislature and governor's office to come to an agreement, but changed during Gov. Ed Rendell's tenure, with payments now required to state workers.
"It's going to take more people feeling the impact of this budget impasse," Niebler said. "Both sides will need to move. ... I don't think that will happen until more Pennsylvanians see a day-to-day impact."