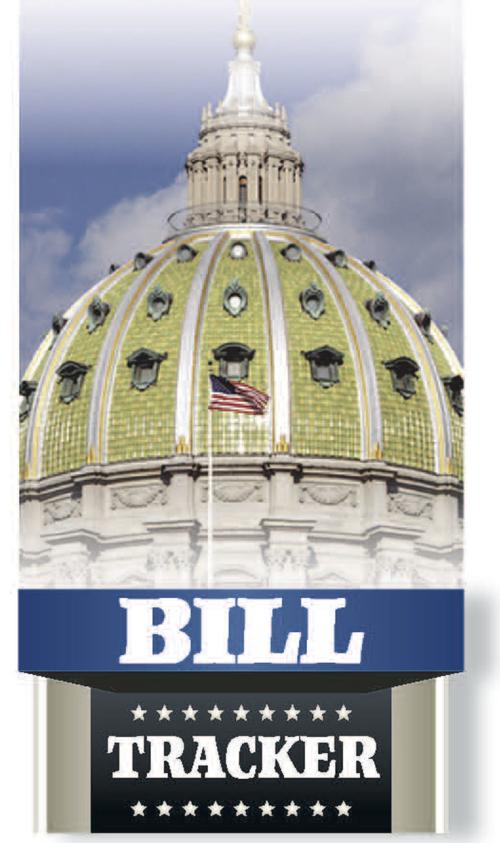 Each legislative session thousands of bills and amendments are introduced in the Pennsylvania Legislature. Only a fraction become law, and an even smaller portion receive wide media coverage.
These bills impact the lives of people living in Pennsylvania every day.
Each week The Sentinel will highlight one bill that has not received widespread attention.
About the bill
Pennsylvania land owners may soon be able to use purple paint to put hunters and other travelers on notice that trespassing is not permitted, thanks to a bill that rocketed through the General Assembly last week. 
"Too often, no trespassing signs become tattered or illegible over time, or are removed by trespassers, making it difficult for people to know or easily recognize they are entering private property," Rep. Dawn Keefer, R-Monroe, House Bill 1772's prime sponsor, said in a news release. "This purple paint would make it easier to delineate property lines and provide notice that private property is not to be trespassed on."
Landowners would be required to paint stripes at least 8 inches long and 8 inches wide on trees or posts 3-5 feet above the ground.
The concept of using purple paint to symbolize "no trespassing" began in Arkansas in the late 1980s and was later adopted by Texas, according to outdoors website wideopenspaces.
There are currently 11 states that use purple paint, Keefer's news release states. Some of those states use it only to prohibit hunting on a property, but others, including Texas and the Pennsylvania proposal, use it to prohibit all forms of trespassing.
Retail businesses like Lowe's and Home Depot have begun stocking "no hunting purple" spray paint in states with purple paint laws.
Pennsylvania, like most states, does not permit the use of lethal force against a person trespassing on land absent a valid self-defense claim. 
House Bill 1772 unanimously passed the House of Representatives on Nov. 18 and the Senate on Nov. 21. As of Nov. 26, it was awaiting a signature by Governor Tom Wolf. 
Daniel Walmer covers public safety for The Sentinel. You can reach him by email at dwalmer@cumberlink.com or by phone at 717-218-0021.
Get Government & Politics updates in your inbox!
Stay up-to-date on the latest in local and national government and political topics with our newsletter.