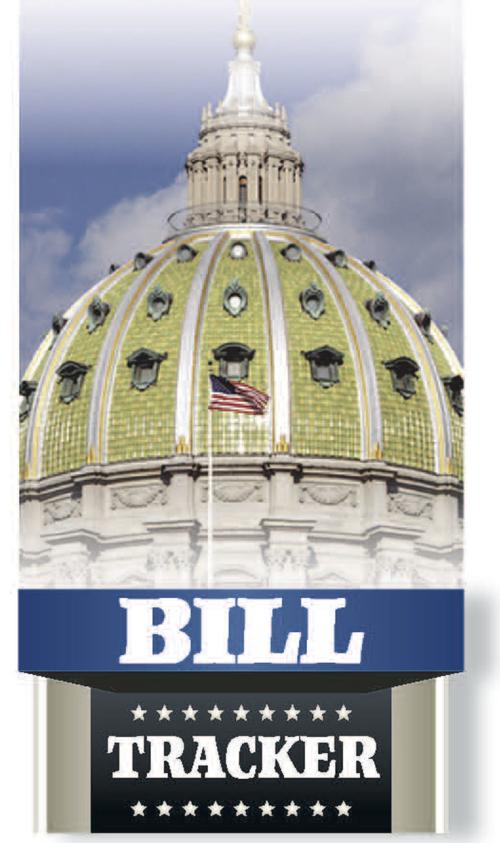 Each legislative session thousands of bills and amendments are introduced in the Pennsylvania Legislature. Only a fraction become law, and an even smaller portion receive wide media coverage.
These bills impact the lives of people living in Pennsylvania every day. Each week The Sentinel will highlight one bill that has not received widespread attention.
About the bill
A Pennsylvania lawmaker wants to charge electric vehicles, and not by providing more plug-in stations for them to power up.
Instead, state Rep. Mike Carroll's House Bill 1392 would zap an annual registration fee from electric vehicle owners, putting the money into the same Motor License Fund that receives Pennsylvania's gas tax revenue.
"Although plug-in electric vehicles cause the same wear and tear on our roads as gas powered vehicles, they contribute substantially less in fuel taxes toward our transportation infrastructure due to Pennsylvania's confusing and difficult to administer alternative fuel tax on electricity," he wrote in a co-sponsorship memo.
The fee would vary from $50 to $250 per year, depending on the type of vehicle.
Pennsylvania has the nation's highest gas tax at 58.7 cents per gallon. According to Carroll, the average car owner in Pennsylvania pays $276 per year in fuel taxes.
"However, most electric vehicle owners don't do this because the process for remitting the alternative fuel tax is cumbersome, or they are unaware that they have to," Carroll wrote.
Some environmental groups have opposed such fees, arguing that they discourage innovation and penalize consumer decisions to purchase electric cars that are better for the environment.
"It's punishing people and families who are seeking to reduce their carbon footprint and drive some of the most efficient and fun cars out there," the Sierra Club says on its website.
Partially because of that increase, there have also been proposals to eliminate fuel taxes and instead tax all cars based on mileage driven by using GPS tracking devices. However, skeptics have voiced privacy concerns about the government tracking private vehicles.
Carroll's bill passed the House Transportation Committee on June 10 and sits in the House Rules Committee.
Daniel Walmer covers public safety for The Sentinel. You can reach him by email at dwalmer@cumberlink.com or by phone at 717-218-0021.